10 Best Vegan Restaurants in Milan Italy
One of the peculiarities of Milan is that where and when are not important when you are hungry. Wherever you are, you can be sure that there will be a restaurant nearby with that dish you so desire. Whether it's sushi, a Milanese cutlet, or just a pizza, in this metropolitan city you can find the right place for your palate. Among the many options present, there is no shortage of representatives of the Veg. In this article, you will have a selection of the ten best vegan restaurants in Milan, Italy. If you are a lover of healthy food, find out where you can go eating vegan in Milan, what are you waiting for to continue reading?
10 best vegan restaurants in Milan Italy – Eating vegan in Milan
So about eating vegan in Milan… Milan is famous for being a city of a thousand culinary nuances. Whatever your food and wine desire, in Milan you will be satisfied. But let's go into the specifics of this article where you will find all the information on where to eat the best vegan in Milan.
Until recently, vegetable cuisine seemed to be a niche reserved for a few, but nowadays even the greatest restaurants do not miss the vegan idea, which is increasingly in demand. It isn't a coincidence that more and more people are converting to Veg, which in addition to bringing health benefits has become a real lifestyle. Precisely for this reason, nutrition plays a pivotal role in the vegan trend. Check out also our list of vegan restaurants in Rome!
Also, if you're just planning the trip and you didn't decide on the accommodation, make sure you check our article about hostels, affordable hotels, luxury hotels, apartments, and b&b.
Milan, which has always been considered an international and avant-garde city, couldn't also excel in healthy gastronomy: in the city, there is the Funny Veg Academy, the first school of vegetable cooking, and the only vegetarian restaurant with a Michelin star (Joia by Pietro Leemann which we will discover shortly). For a vegan person, to know Milan is like discovering the foundations of his creed.
1. Joia Restaurant, Milan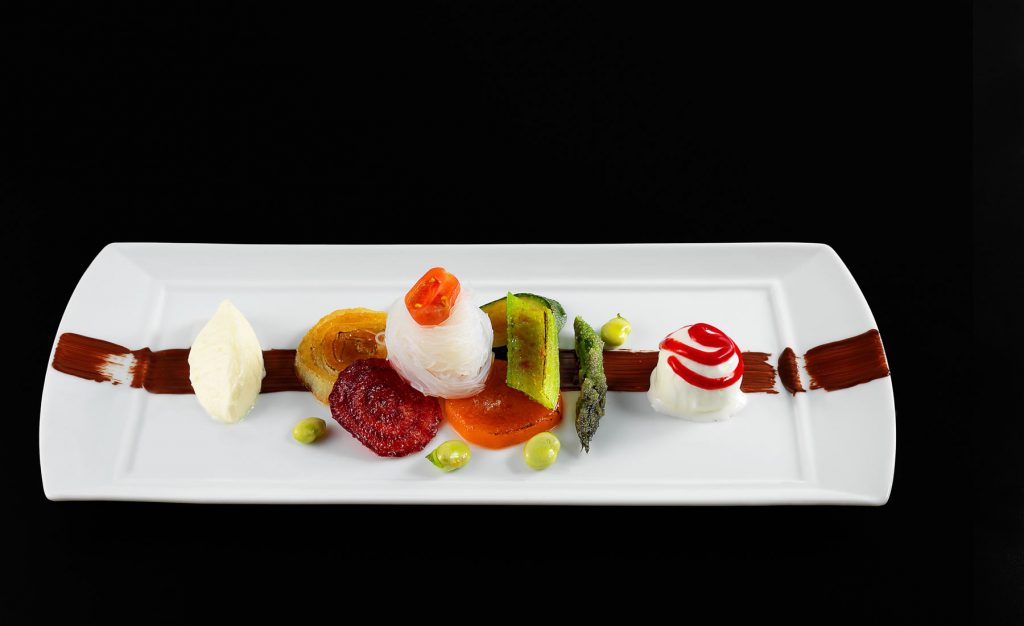 Our first stop for eating vegan in Milan is Joia. Joia opening dates back to 1989. Over thirty years of history have allowed it to become the first vegetarian restaurant in Europe, as well as having obtained a Michelin Star that can boast of being the only starred vegetarian restaurant in Italy. In command of the fleet, we find the Milanese Pietro Leemann, a creative chef who has been able to combine tradition with experimentation.
Among the proposals on the menu, it is impossible not to taste the cauliflower and pumpkin pâté on a cascade of very fresh sprouts; the Panzanella is represented by crunchy vegetables with the center of wasabi scented cannellini beans, in the particular contrast of a bright raspberry together with the freshness of basil. We also recommend the buckwheat chapati with chestnuts, emotion for the taste buds that will captivate you.
Address: via Panfilo Castaldi 18, 20124, Milan MI
2. Capra e Cavoli Restaurant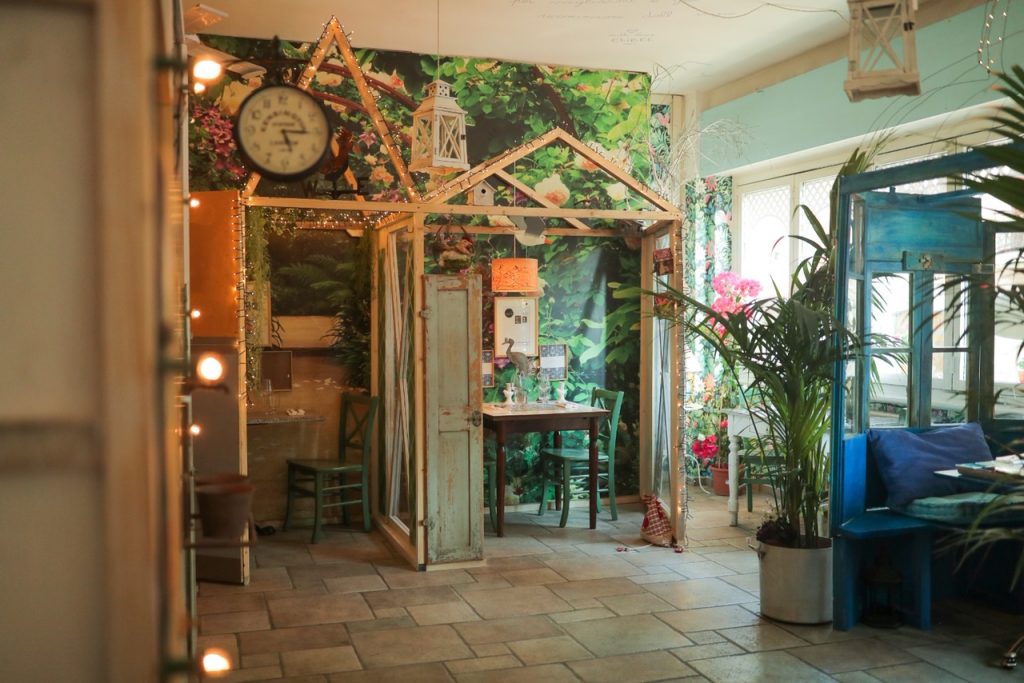 The atmosphere of Capra e Cavoli is lovely: a garden loft surrounded by many small lights, where flowers and plants are part of the decor. The open kitchen gives the restaurant a very beautiful and distinctive modern and inventive character. The place is located in the heart of Milan.
This is a typical varied restaurant where in addition to normal dishes such as fish, the kitchen offers specialized vegetarian and vegan dishes. Very special is the Right Box for Brunch with croissants adorned with a delicious bow alternating with veggie pancakes. On the menu, we also find the vegetable burger with black sesame on purple potatoes with thyme and vegan mayonnaise and the "non-risotto risotto" consisting of celeriac grains risotto and creamed with peas, with a crispy parmesan wafer.
Address: via Pastrengo 18, 20129, Milan MI
3. Ghea Laboratorio Vegetariano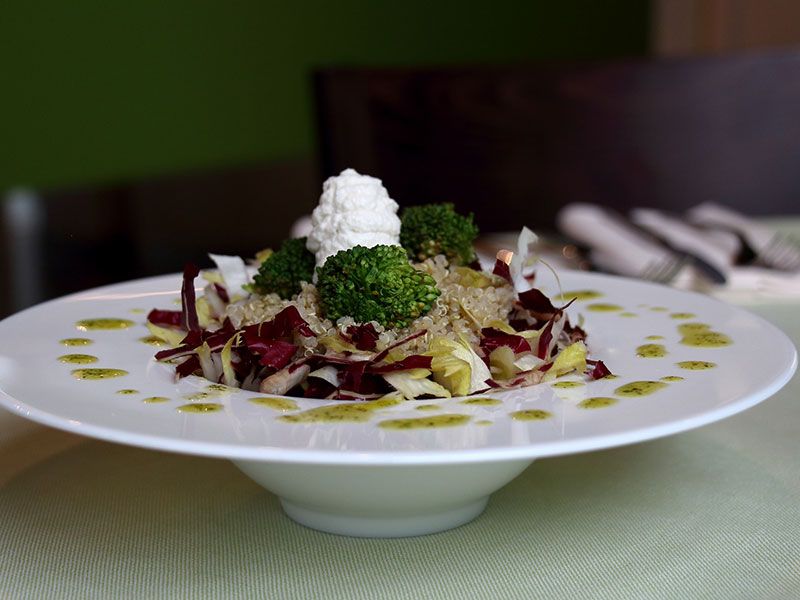 "The restaurant where nature meets the table", is the motto that can be read in the description of Ghea Laboratorio Vegetariano. Famous for winning the tv episode about vegan food, with the Italian chef Alessandro Borghese, Ghea is considered one of the most popular places in Milan when it comes to healthy dishes.
Located in the well-kept area of ​​the Navigli, its owners have decided to bring people closer to a lifestyle in total harmony with nature, and the environment, while respecting the ecosystem. Ghea's sustainable cuisine takes on high quality mixed with awareness of food choices that affect the body.
Born just nine years ago from the idea of ​​its young managers, its known peculiarity concerns the exclusive use of organic products of local origin – to maintain their freshness, without any use of animal ingredients. But let's see in particular the dishes offered: the characteristic of this restaurant is to offer always seasonal dishes, with a continuous change of its menu. The tastes are extraordinary and there is a great variety of delicacies to taste.
Address: via Valenza 5, 20144, Milan MI
4. Soulgreen Restaurant, Milan

Here's another place for eating vegan in Milan! If it is true that we are what we eat, Soulgreen's plant-based cuisine is well suited to the lifestyle of Veg enthusiasts, but with a pinch of elegance.
As for Ghea, here too we find seasonal and very varied ingredients: the dishes are created by studying the gustatory balance, where the aromas, colors, and flavors are able to express the best of themselves. Particular attention is also paid to the visual aspect, where floral decorations are never lacking. At Soulgreen vegan restaurant in Milan, you can enjoy a delicious break that will regenerate your body but also your soul!
Address: Piazzale Principessa Clotilde, 20124, Milano MI
5. NaBi Natura Biologica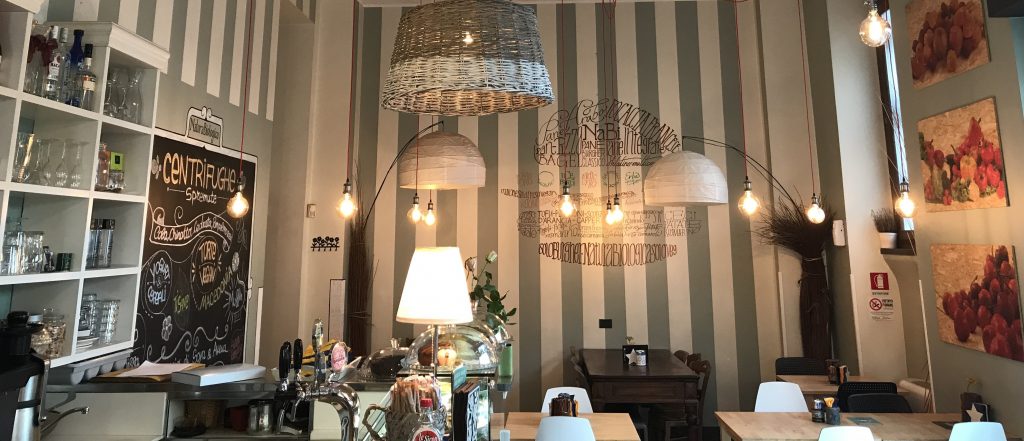 Among the best vegan restaurants in Milan Italy, there is certainly NaBi Natura Biologica, a bistro that dedicates its culinary creed to organic cuisine. The raw materials are chosen with extreme care with the final goal of making the dish good but also greedy.
The peculiarity of this place is its change of menu which, as evening comes, becomes more and more particular in its vegan choice. For breakfast, there is soy milk, Kamut, or oatmeal. At lunch, we find a vegetarian tray containing velvety, seasoned vegetables and cereals such as amaranth and quinoa. But the real show arrives in the evening: from 7 pm NaBi becomes a full-fledged vegan burgers, with modular sandwiches according to tastes.
There is the possibility of mixing various ingredients together with gluten-free focaccia and obviously veggie sauces, such as beetroot ketchup. Also worth mentioning is the Veg Burger with vegetable mayonnaise and the veggie cheesecakes that you can't stop enjoying!
Address: via Cadore 41, 20135, Milan MI
6. La Sana Gola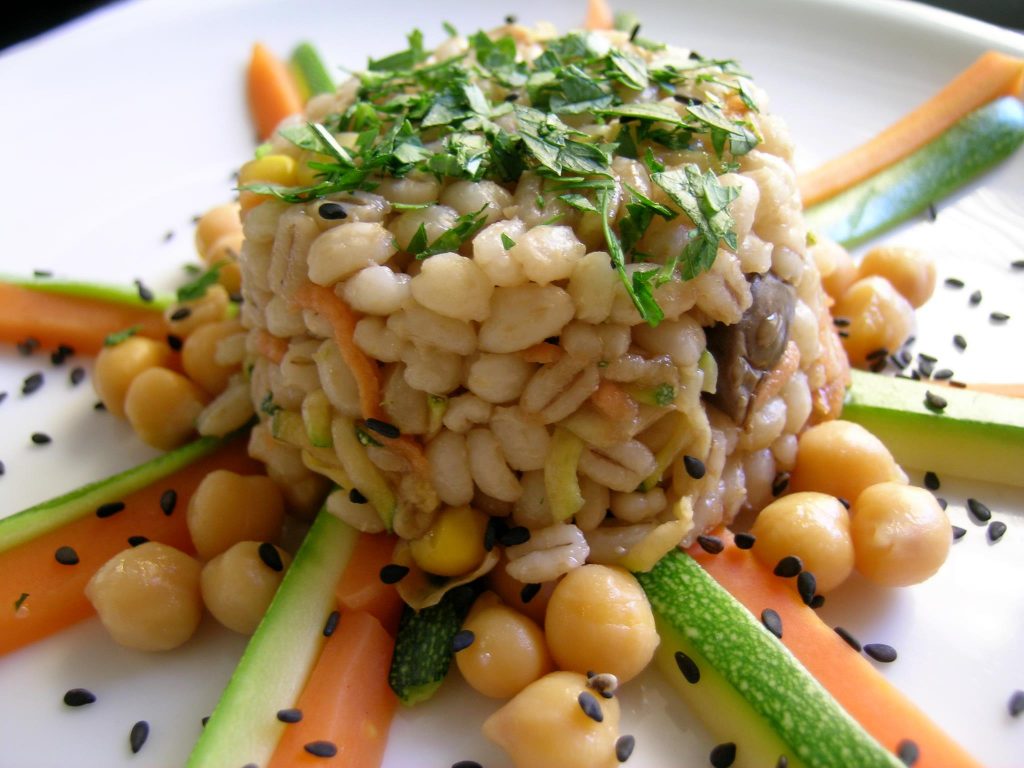 If you want to eat vegan in Milan, this is the right place for you! La Sana Gola should be mentioned because it is a cooking school within which a macro-bio-vegan was created with the aim of raising awareness of the culture of healthy eating in Italy.
Born from an idea of a well-known American nutritionist biologist, this place offers miso soups, natural sweets, and fresh seasonal vegetables, while for only two Sundays a month you can enjoy the vegan brunch buffet with homemade products along with the bancha.
Address: via Carlo Farini 70, 20159, Milan MI
7. Altatto Bistro, Milan
And one more place where you can go eating vegan in Milan! Continuing our list of the best vegan restaurants in Milan, Italy, here's another suggestion! For those who want a high-level culinary proposal always in the vegan field, Altatto represents that gustatory journey where food is eaten with the senses.
The veggie haute cuisine experience offers a gastronomic journey that starts from a love for the land and ends in a nuance of tastes, colors, and textures to be discovered inside. Not for nothing is it constantly chosen by well-known clients as well as a luxury brands.
Altatto is a bistro run by a very young team (the average age is thirty years old), who refined this art alongside Pietro Leemann in the starred restaurant Joia, mentioned above.
Address: via Comune Antico 15, 20125, Milan MI
8. Flower Burger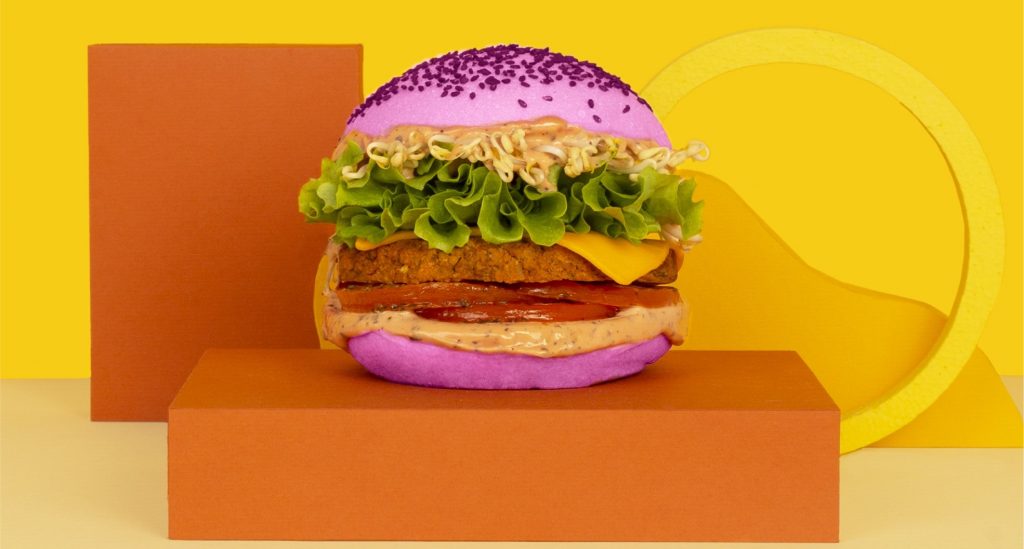 Flower Burger can be called one of the best restaurants in Milan, perfect for Instagrammers. It is the first vegan burger place born in 2015 in the center of Milan. It is considered popular for being an international chain that is very popular even abroad for its bright colors and delicious and explosive tastes.
When you cross the threshold of this place, the friendly and clubbing atmosphere, mixed with the bright walls, regulates a "Flower Children" experience. The main feature of this restaurant? The color of its burgers that are mistaken for real works of art. This is how you can taste the purple bread created with black carrot, the yellow one prepared with the turmeric dough, and then move on to the very lively pink, thanks to the cherry's extract.
There is no shortage of paprika-scented potatoes and edamame, so loved by Asians. The search for new colors is continuous and even the ingredients are always updated to make the customer experience exceptional.
Address: via Tortona 12, 20144, Milano MI
9. Demetra Vegan Food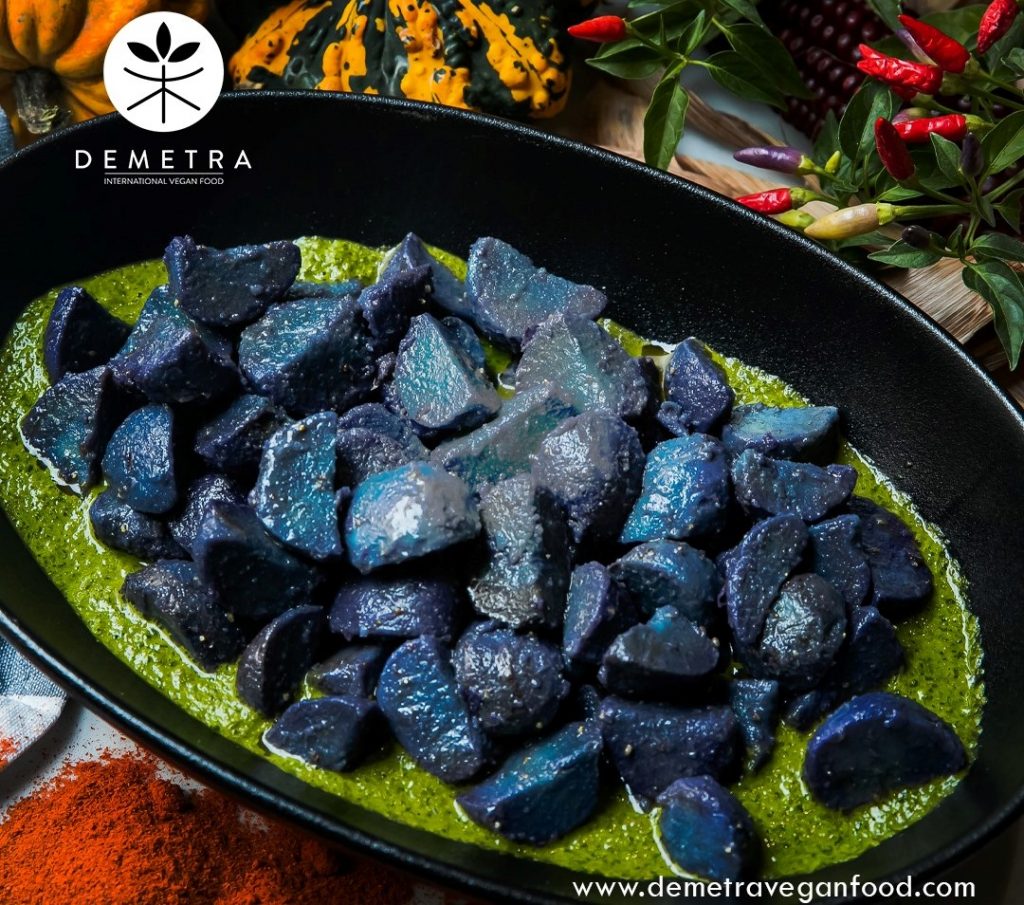 Here's another interesting place for eating vegan in Milan! Demetra Vegan Food is a vegan bistro a stone's throw from Porta Venezia. A little gem for true health connoisseurs not to be missed! The menu is extensive and gluten-free dishes are not lacking. This veggie restaurant is very interesting for the excellent balance between quality and price.
The ingredients are constantly changing depending on the offer proposed by the seasonal nature. We can find the vegetable and buckwheat soba, the rice dumplings, and the coconut cheesecake. For dinner times, the dish is free for personal creation, it is the customer who chooses from the courses on display. Among the other peculiarities of this delightful place, there is attention to the biodegradable and recyclable material.
Address: via Giulio Uberti 3, 20129, Milan MI
10. Radicetonda
Last but not least, among the most popular vegan restaurants in Milan Italy, there is Radicetonda, a place that combines delicious and innovative foods at the same time. Natural cuisine is made with organic and biodynamic farming materials.
The ultimate goal is to overturn traditional food and wine to give importance to plant-based cuisine, making known its appetizing but also attractive character. Fragrance and freshness are the two keywords at Radicetonda: the delicious juices are absolutely worth tasting!
Address: via Lazzaro Spallanzani 16, 20129, Milan MI
The 10 best vegan restaurants in Milan Italy – Eating vegan in Milan
In addition to the ten best restaurants in Milan, Italy, it's also right to remember those small veggie realities that fascinate us for their peculiarities: therefore we remember Veg-Mi Trike, a street food managed by a traveling truck or a bicycle kitchen very popular in the city.
The Schiscetteria is "a small place with a big heart", or rather a small vegetable gastronomy like the real shops of the past, it has been transformed into a place that serves as a meeting place.
Solo Crudo is characteristic for being based under the Torre Diamante (Diamontone of Milan Repubblica's area) and having an original raw food philosophy where raw food (ingredients proposed with a temperature below 42 degrees) and gentle cooking (to preserve the properties of the food ) marry creating dishes that are intriguing to the eye but also very good. And to conclude we remember Walden Milano, a refined literary café reinterpreted into a bistro with the presentation of cultural events.
They say that in Milan the sky is always gray, yet when you immerse yourself in its reality you come across so many views, surprises, and delicacies so special that you would not want to be anywhere else in the world.
Pin it: 10 vegan restaurants in Milan, Italy – Eating vegan in Milan