10 Best Places for Nightlife in Rome
Rome is wonderful to be experienced during the day, but it's even better to close those beautiful days with the perfect nights. Many of you must be wondering how is the Rome nightlife, especially if it's your first time in the Eternal City. Well, if I can stand for something about the nightlife in Rome Italy, is that I have had the best nights out of my life in the city!
If you wish to make your Roman holiday memorable, make sure you plan some nights out, to have fun, and enjoy the vibes of the city when most people are asleep. When the sun goes down, the local cafes, restaurants, pubs, bars, and clubs take over the shine from the landmarks, and you must know which are the greatest "landmarks" of the nights in Rome! With that said, let's see what are our tips for the best nightlife in Rome Italy!
The 10 best places for nightlife in Rome Italy
Roma by night offers the very best of modern clubs and bars bathed in the antique atmosphere of the city, which is perfect when you have walked around Rome all day, and you are just craving some fun. So, when it comes to Rome nightlife, we all want to make sure that we are heading to the best places for a night out in Rome, and not to some shady, really touristy places that promoters convinced us on the street to go to, right?
Below you're going to find jazz bars, rooftop terraces for the perfect Aperitivo, clubs in Rome, and some highlighted neighborhoods which are actually famous for their nightlife in Rome! With this selection of different places, you can easily find something for your own taste, since each of these hotspots are for different taste and budget. So, let's dig into the Rome nightlife.
1. Jazz Cafe Roma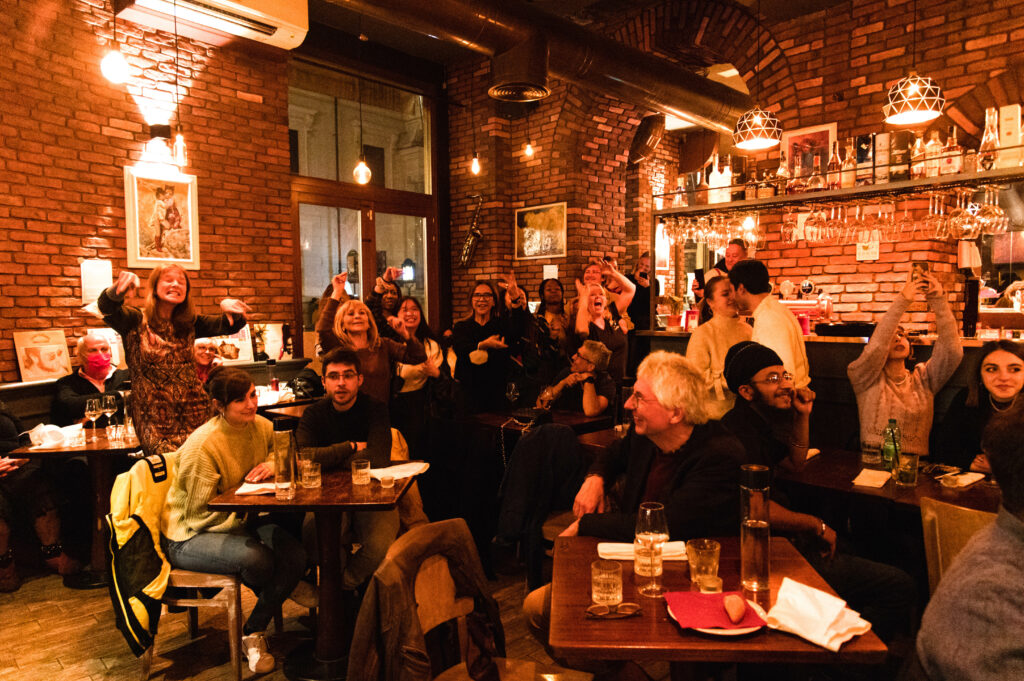 When it comes to Rome nightlife, there are some places that can't be beaten! Probably some of the most memorable evenings I've ever had has been at Jazz Cafe in Rome. If you want to listen to Jazz music (and not only), or you're looking for the type and quality of Italian dishes that locals do actually eat…
Or, if you want to enjoy some amazing live music during the evenings, Jazz Cafe Roma is your place to go! Jazz Cafe is located just outside Piazza Navona, in the beating heart of the city. With that said, it's in a really convenient position for everyone. This is a more exquisite place, so the quality and the services are also adjusted to that.
There are different music events, art exhibitions, and even a Jazz Cafe radio is in development. So if you're looking for a stylish place with great food, music, and vibes, make sure to check out the events calendar, and book a table at Jazz Cafe in Rome as soon as possible! Oh, and make sure you follow Jazz Cafe on Instagram! Also, don't miss the Cooking Classes held at this amazing restaurant!
Jazz Cafe Roma Address: Via Giuseppe Zanardelli, 12, 00186 Roma
2. Terrazza Borromini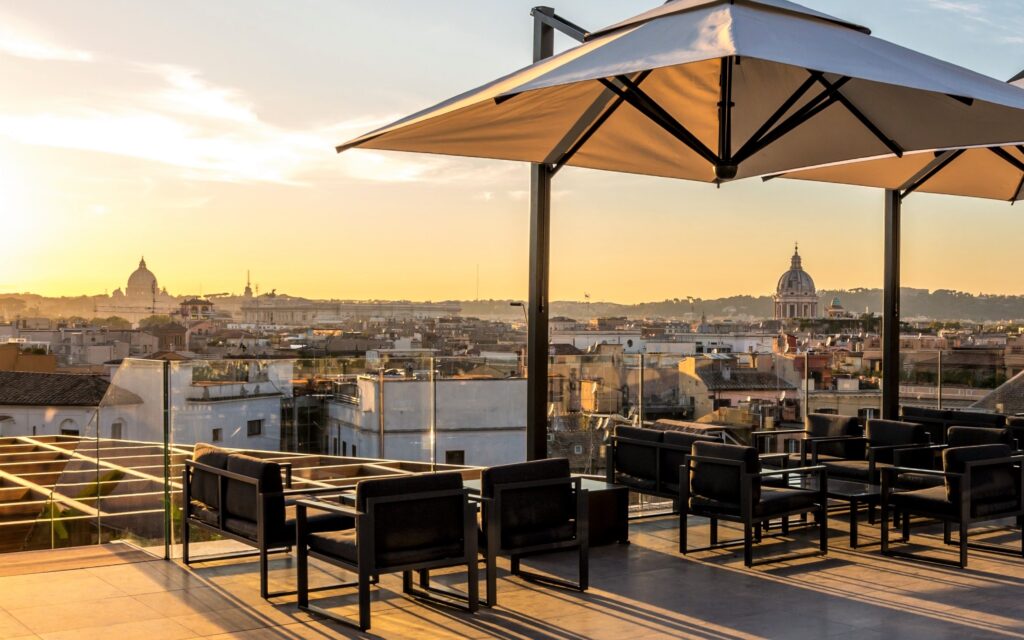 Terrazza Borromini is probably one of the most beautiful, high-end rooftop terraces in Rome. When you're searching for the best rooftop bars in Rome, there are quite a few, and they all have amazing views too. However, one of our favorites still remains the Terrazza Borromini.
If you want to have the perfect panorama, a view over the stunning Piazza Navona, the domes above the Roman houses, the dome of the St Peter Basilica, and other important landmarks, I suggest checking out this place at Aperitivo time, to catch the sunset too. Oh, and the food and cocktails are also dreamy!
Terrazza Borromini address: Via di Santa Maria dell'Anima, 30, 00186 Roma
3. Trastevere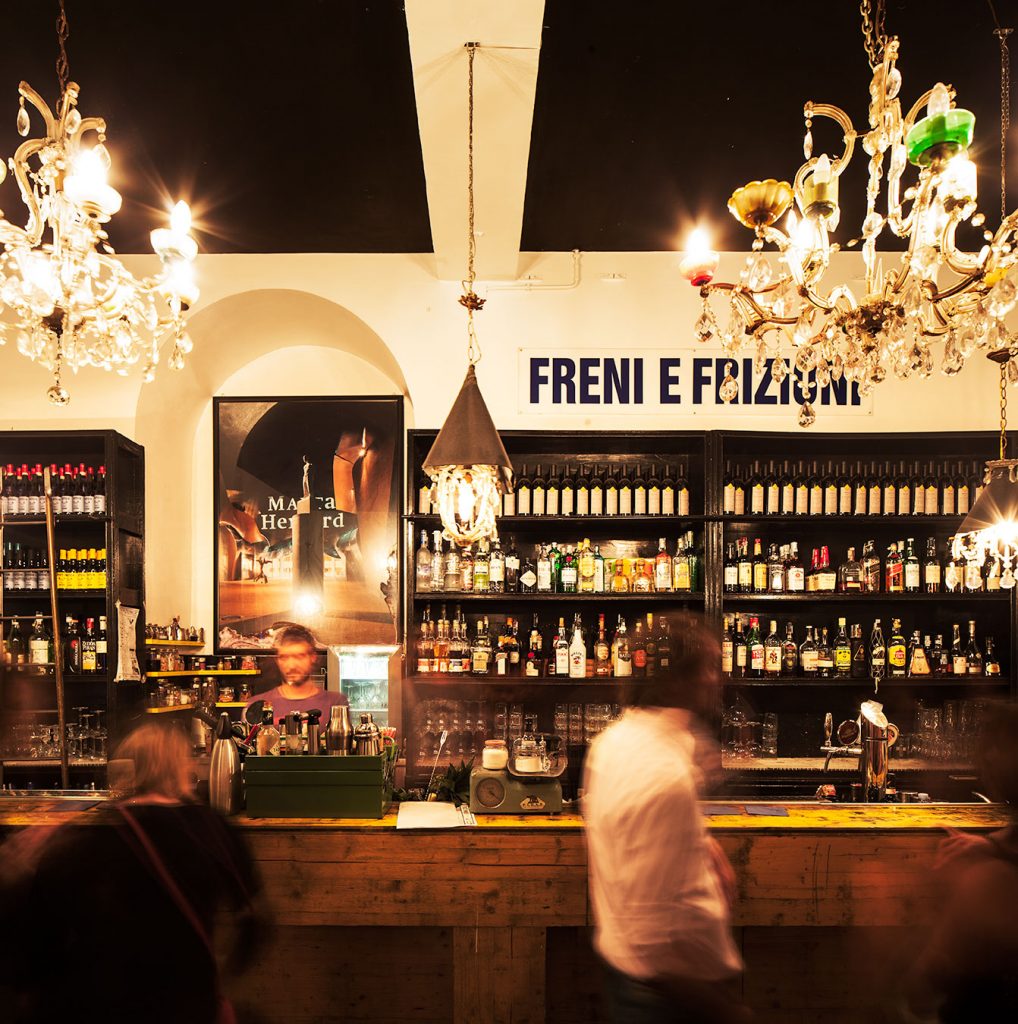 When it comes to locals and Rome nightlife, if you want to really experience it, you must definitely head to the Trastevere neighborhood. Not only that Trastevere is packed with great restaurants, but its nightlife is also a highlight of a trip to Rome. Make sure you also check out the best hotels in Trastevere, in case you'd want to stay In this beautiful neighborhood!
We know from experience that a drink in the bustling bars of the old Roman neighborhood is something that makes our time spent in Rome complete. There are plenty of bars serving the best drinks, different styles, and different clients.
Our tip? Look up the young crowd-friendly Live Alcazar for live music and delicious cocktails, or the very affordable and super trendy Freni e Frizioni. If you're looking for something fancier, you can find that too in Trastevere. Just head on a walking stroll and stop by at the first place that's for your taste. There will be plenty!
4. Via del Governo Vecchio & Piazza Navona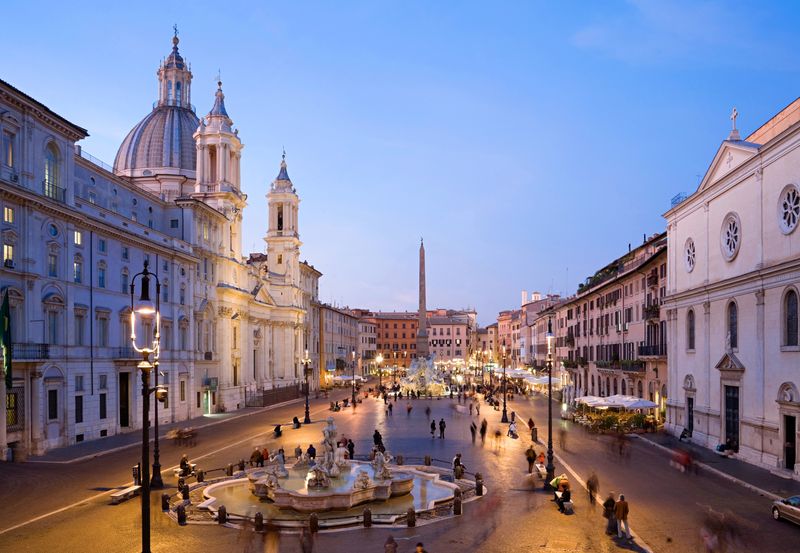 Piazza Navona is the most beautiful piazza in Rome, and it's a preferred place to go to in the evening. Many people just hang out on the benches of the square, but many heads to Piazza Navona for Aperitivo with a nice view of the buzzing square. Even more of us go to Piazza Navona for dinner, as even though it's a really touristic area, the view and the vibe of dining on this beautiful square are worth it.
Dining on Piazza Navona is an experience that makes your trip to Rome really unique. If you're looking for a good restaurant there, make sure you head to Tucci. If you're looking for places in the area, off the square, besides the previously mentioned Terrazza Borromini or the Jazz Cafe Roma, you should definitely visit the Via del Governo Vecchio.
One of the most vibing, beautiful, and charming streets in the historic center, which is packed with bars and restaurants. If you're on Via del Governo Vecchio, you shouldn't skip the Osteria Pasquino for dinner, or the Bistrot and Wine bar Pasquino for Aperitivo, or drinks after dinner. They are open until late!
5. Qube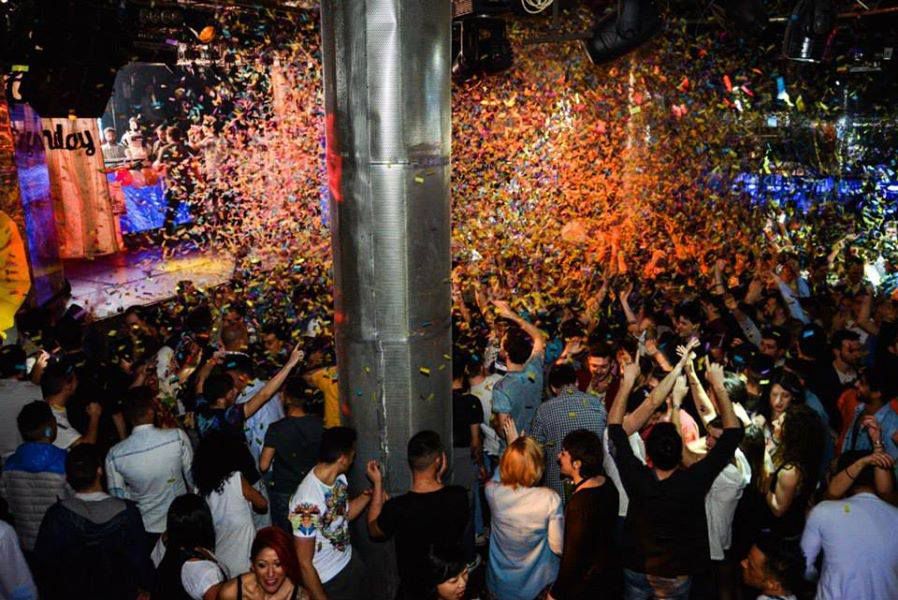 Qube has to be the most famous club in Rome, with four rooms broadcasting different music – what is not to like for an avid party lover?
The club is open three days a week; Friday, Saturday, and Monday, and offers many different events and themes. Gay-friendly parties called "Muccassassina" that date back decades, Black music events, the Qube is hype, fashionable, and anything that the open mind can only love.
Address: Via di Portonaccio, 212, Rome
6. Cielo Terrace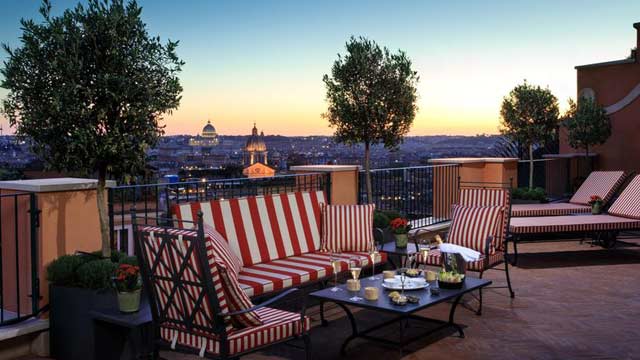 When it comes to Rome nightlife, it doesn't all have to be about late nights, but about everything from the evening till the morning. With that in mind, another rooftop terrace with a stunning panorama can't miss the list.
Cielo Terrace belongs to Roccoforte hotel in Rome, which we actually listed in our article about the 15 best luxury hotels in Rome. The terrace is close to Piazza di Spagna and Via Veneto. You should definitely consider Cielo Terrace for an Aperitivo, but later on, you can also expect on some dates DJ sets too.
Make sure you check their website to get more information on specific events and live music. Cielo Terrace is one of those places where you can enjoy a great cocktail while watching the beautiful Roman skyline and enjoying your evening in the Eternal city.
Address: Via Sistina 69, 00187 Rome Italy
7. Gregory's Jazz Club
Open seven days a week from 7 pm until 3 am, the Gregory's Jazz Club is loved by locals and tourists and rated one of the best jazz clubs in Rome thanks to otherworldly music and live shows that will teleport you to the heart of New Orleans and New York's underground jazz scene, right in the center of Rome!
The throat and stomach will relish a great selection of drinks since Gregory's is a great spot to grab a whiskey among the dozens of varieties available to accompany you during a transcending evening!) while relaxing from a long stroll around the city.
Address: Via Gregoriana, 54A, 00187 Roma, Italia
8. Campo de Fiori
Just as Rome nightlife isn't complete without Trastevere neighborhood, it's not complete if you didn't grab a drink after dinner on the piazza called Campo de' Fiori. During the day there's a street market operating on the square, while at the night, the restaurants and bars take over the space.
Both tourists and locals enjoy grabbing a drink on Campo de Fiori after dinner, while they get ready to dig deeper into the Roman nightlife. The square is packed with outdoor tables, music, and great vibes. A to-go place for those who want to enjoy Roman life on another level.
Also, while Piazza Navona and other central areas are really close, you can check out some clubs in the area like Circolo Coda di Gallo, but also some like the Sharivari, which is more popular withing local young adults.
9. Voodoo Bar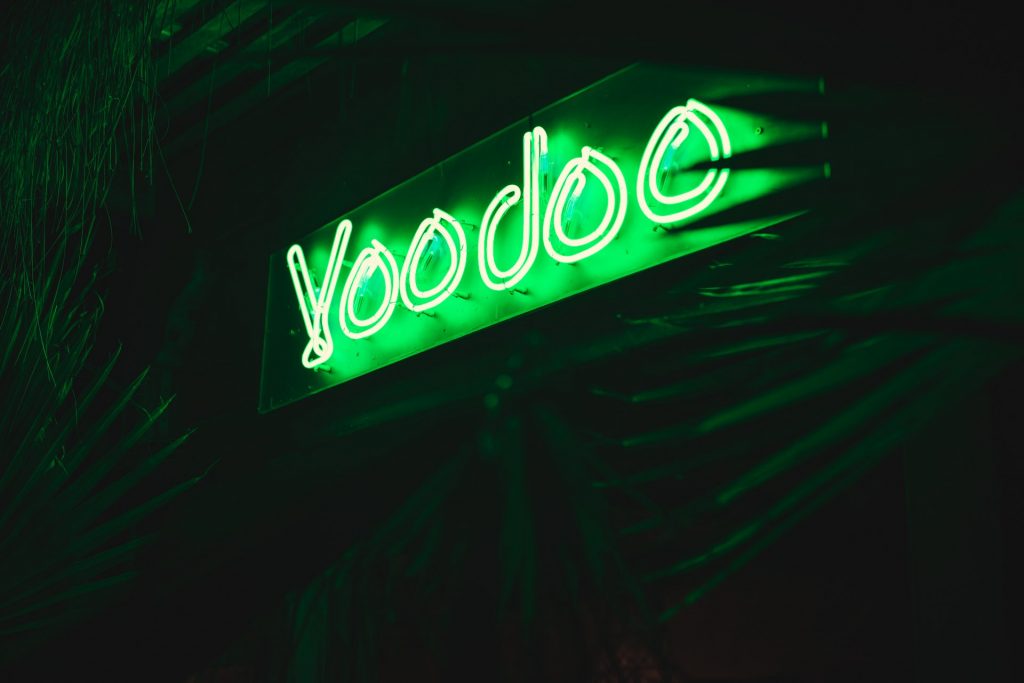 We would not feel satisfied without including the Voodoo Bar in our best of the nightlife in Rome. This is the place to dance your troubles away and sip on delicious craft beers and cocktails.
With over 62.000 likes on their Facebook page, the Voodoo Bar flows around tourists and students in waves of DJ sounds and live music that is free to attend. A must-go-to!
Address: Via delle Terme di Traiano, 4A, Rome
10. Testaccio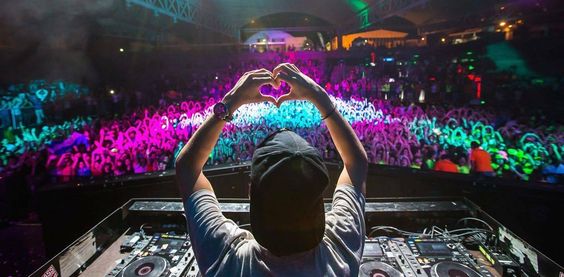 If you want your night to be truly memorable, Monti Testaccio is the place to party at. The clubs of the Testaccio quartiere are well-renowned for making your heart and body bounce! Among the plethora of clubs and bars, the Akab club is our favorite spot.
Indeed, it offers more drinks than you can imagine and music genres that alternate according to the day! The entrance fees vary according to the events. Although some you will have to pay for, others are totally free for your enjoyment. That truly makes Akab one of the best clubs in Rome for students!
Address: Via di Monte Testaccio, 69, Rome, Italy
Wrapping up the 10 best places for nightlife in Rome Italy
Once you discover the Rome nightlife places, and you spend some nights out listening to great singers, clubbing, having Aperitivo with a view, or late-night dreams on the most popular places for nightlife in Rome Italy, you won't want to go home anymore.
Tourists, students, and locals alike blend night after night in a mix of foreign languages to create unforgettable moments. After tasting the amazing Italian drinks and living the dolce vita with smooth vibes in the best jazz clubs in Rome, you will come back home a changed person!
Now beyond the highlights of nightlife in Rome, you should also check our lists of the best restaurants in Rome, but also our articles about the best hotels, luxury hotels, hostels, bars, cafes, rooftop bars, gelatos, pizza places, or even cooking classes. We try to cover everything you could be interested in Rome, so make sure you go deep in searching on Italy Best!
Pin It: The 10 Best Places For Nightlife in Rome Italy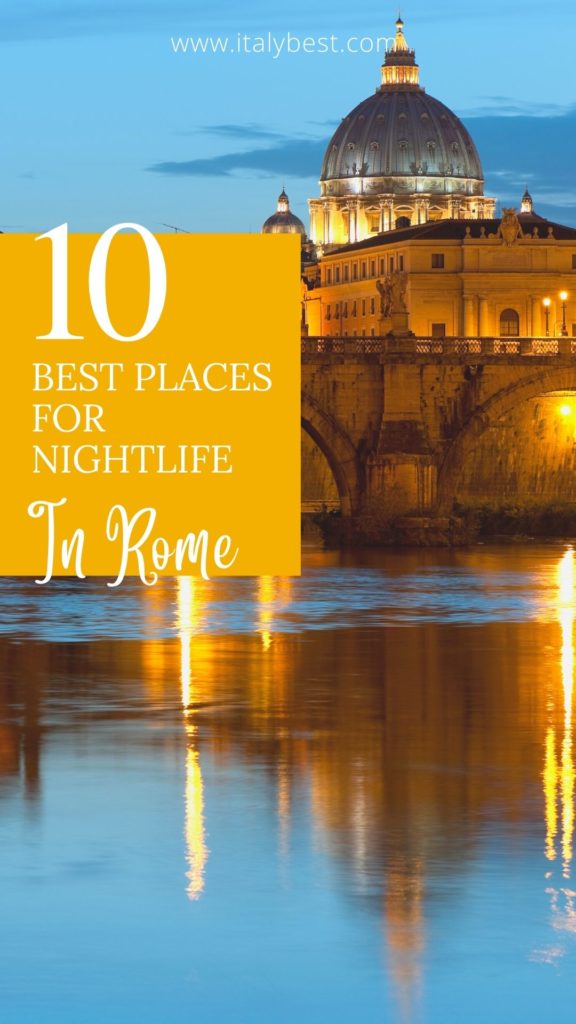 The content of this article was completely changed since its publishing time.
Original article was written by Ibtissam El Azami – Complete override by Helga Dosa