10 Hiking Spots Around Rome Italy
Hiking trails near Rome are not far and few between. Actually, it is quite the contrary. There exist so many roads, trails, and hidden hiking spots that you are bound to experience the best day. Hiking near Rome Italy does not require that much gear, and it is a soothing way to relax. Follow us to discover the best hiking trails near Rome!
10 secret hiking trails near Rome, Italy
It is really now or never to enjoy your best life. Hiking near Rome Italy offers a unique experience that will change your vision of life, one step, one breath after another. Hiking around Rome allows you to enjoy the sunny weather while being protected by trees' shade. So, what are you really waiting for? Here are the best hiking trails near Rome for you to embark on! Oh, and if you're already in Rome, make sure you book a pizza-making class for the best food experience!
1. Vulci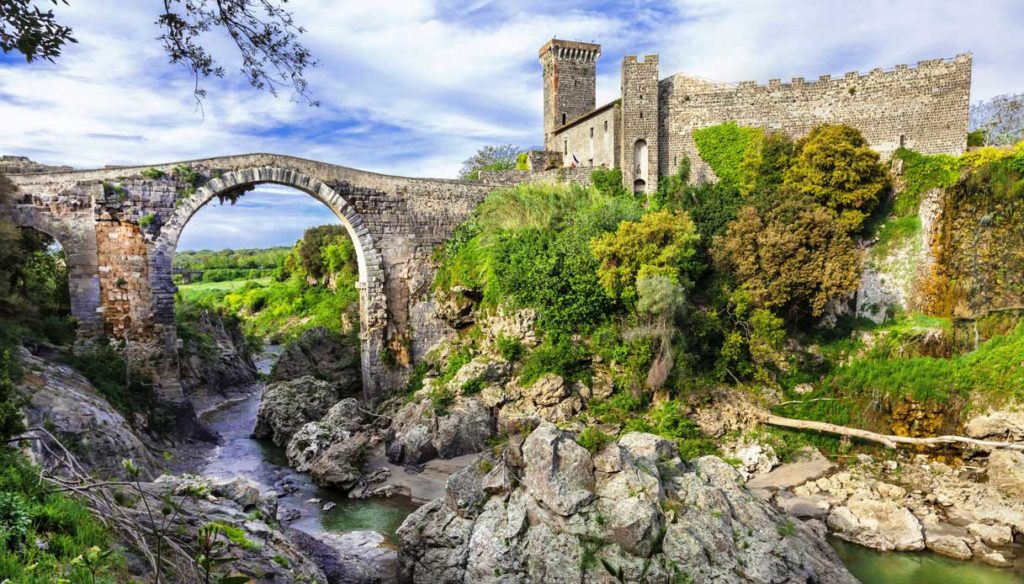 The antique Etruscan city of Vulci is one of our top hiking trails near Rome. Vulci is located in the province of Viterbo, and it lies over 120 hectares around the river Fiora.
The city was one of the most important from the Etruscan empire, and the Romans destroyed it around 280 BC. Now, all that is left is the archaeologic area that is open to the public. Ruins from the IV century, greenery, wilderness, even a castle and a cave – Vulci has it all.
2. Roccantica: the top hiking trails near Rome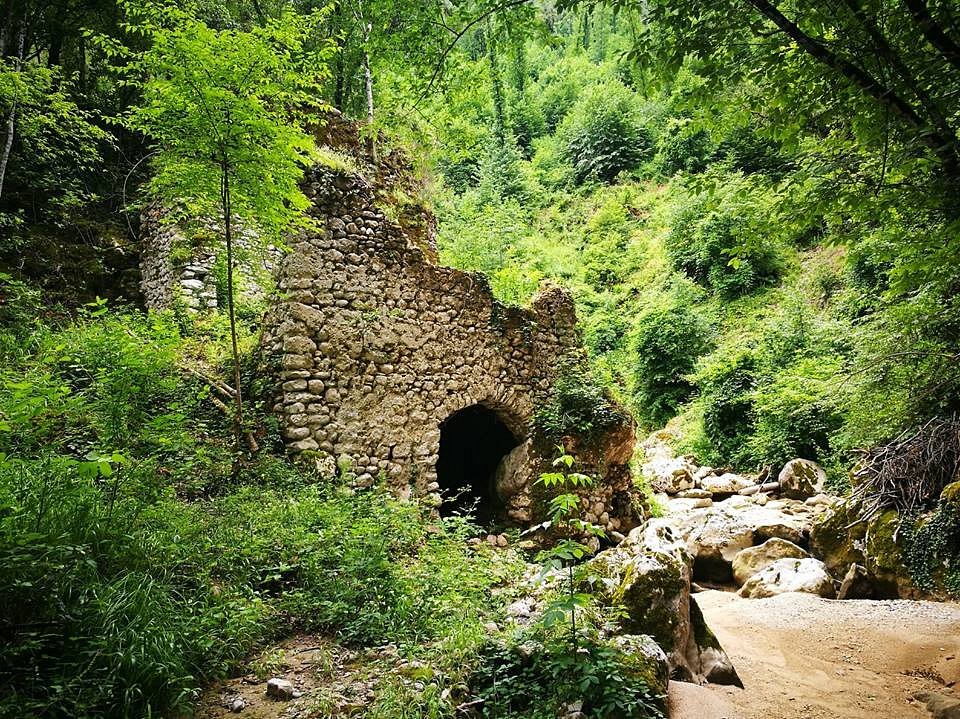 When people ask us about the best hiking trails near Rome, we always recommend Roccantica and its two famous hermitages. When you are hiking around Rome in this area, we strongly recommend a walk to the Eremo di San Leonardi and the Eremo di San Michele. Roccantica is an extremely worthwhile medieval city that will delight you with its ruins and nature.
3. Monte Sant'Angelo and Villa Lante in Bagnaia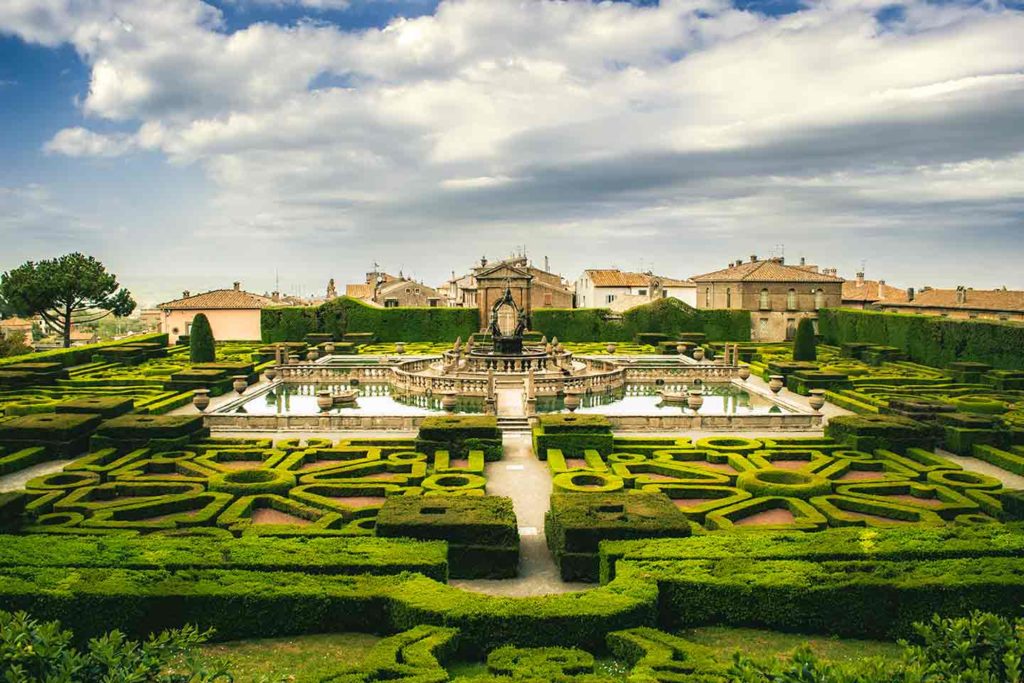 Around Tivoli, a mere hour away from Rome on the train, lies the Monte Sant'Angelo. It is the perfect mountain to start hiking and going from there, you can enjoy the exquisite Villa Lante of Bagnaia.
In there, you will see the most beautiful fountains and Italian gardens that date back from the second half of the 1500s. One of the easiest hiking trails around Rome, with amazing sights too. What more could we want?
4. L'Insugherata
L'Insugherata is a natural park located just up North of the city and lies the ground for the best hiking trails near Rome. You need to go to the Ipogeo Degli Ottavi station just a few kilometers away from the Vaticano to access it.
Within just a few minutes, you should be able to spot fish and wild animals. If it is one of the top hiking trails near Rome, it is because it has kept its natural instinct perfectly.
5. Cremera
Sometimes, you need to follow the river to get from it the best hiking trails near Rome. About 10 kilometers away from the edge of the city, you will find the Parco di Veio. The Cremera river splits it in two, and when you walk alongside it, you are in for a surprise.
The Inferno waterfall (Cascata dell'Inferno) is one of the most beautiful waterfalls around Rome. The Fosso della Torraccia makes for the best hiking near Rome Italy – get your hiking shoes ready!
6. Galleria Antica Monterano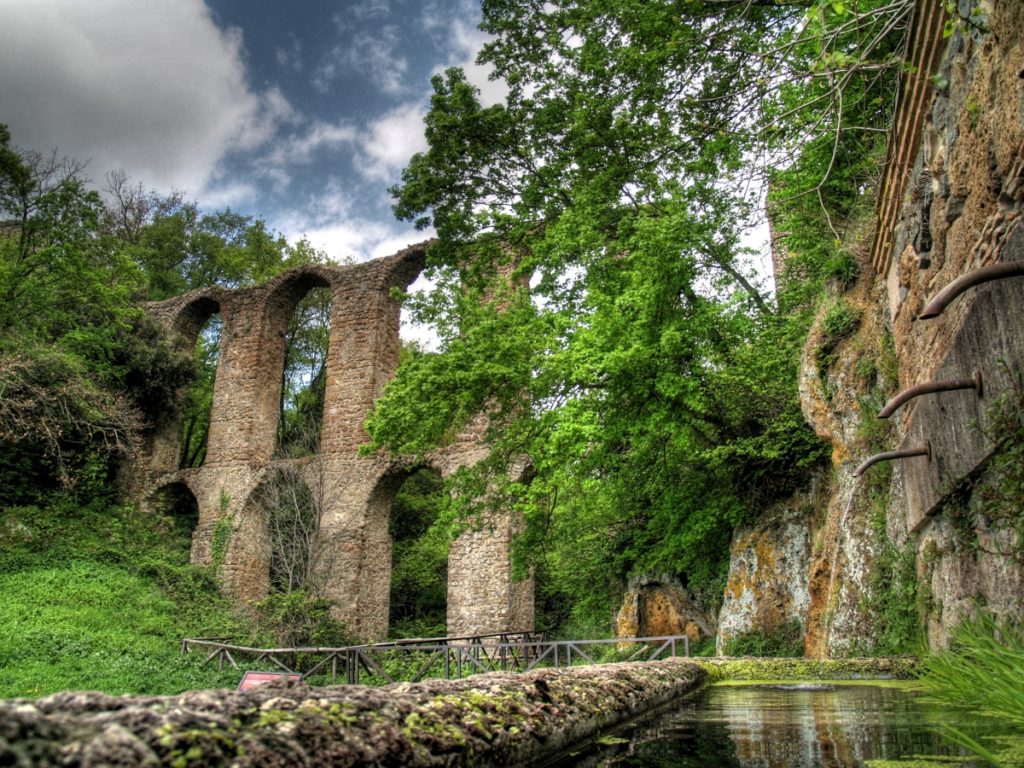 Monterano is a ghost town that provides the best hiking near Rome. After all, who doesn't like getting a little spooked from time to time? Galleria Antica Monterano was an Etruscan city that became the fief of many important Roman families from the Middle Ages onwards.
Around it, you will find the best hiking trails near Rome, with the famous Aqueduct, the church, and the Convent of S. Bonaventura. This is all in all one of the most beautiful – and still standing – phantom towns in Italy.
7. Ostia Antica: the best hiking trails near Rome?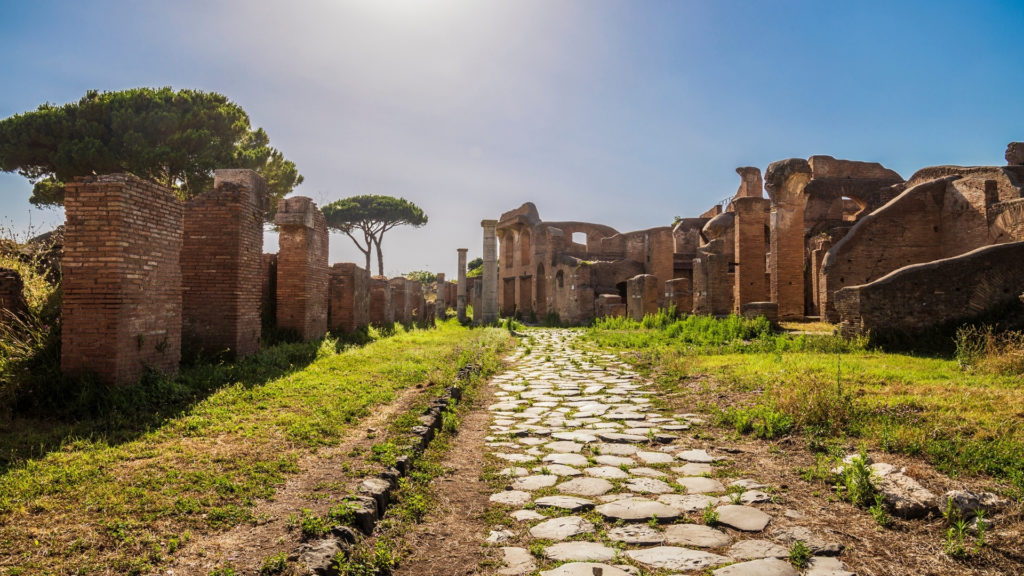 Isn't it incredible to be able to have some of the best hiking trails near Rome? It allows for a relaxing day far from the city and brings the balance back to the mind. Ostia Antica offers the best hiking near Rome because it is actually very close to the center. One hour on the metro, and you're at the fabulous antique city.
Ostia Antica used to be the main commercial port of Rome and was infested with malaria that killed or chased away the inhabitants. Today, it is an archaeological area where we can see the theater, the terms, and even tread the main street. A big reminder of Pompeii's strength and beauty, too.
8. Thermal Springs of Viterbo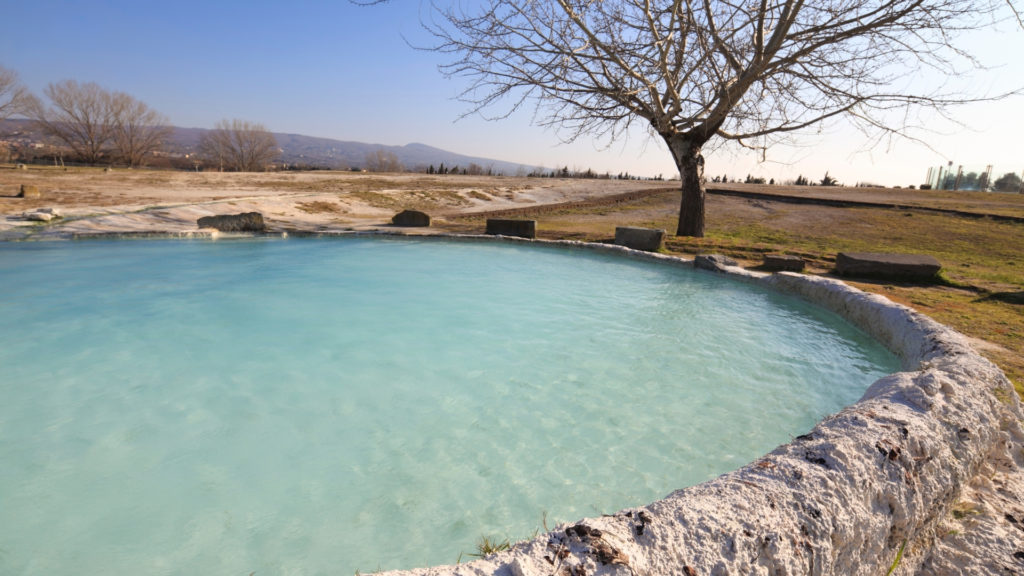 The thermal springs' waters that come from the Cimini Mountains are one of the best hiking near Rome destinations. It's all free, and it's all-natural, so why wouldn't we enjoy it as much as we can? They are a spot for the best hiking near Rome Italy and have been used for centuries.
Etruscans and Ancient Romans already bathed in these very thermal springs for their own hygiene purposes. The thermal springs also bear the name of Popes' Thermal Springs since Pope Nicholas V first decided to build his own residence built nearby. The waters are made for massage, relaxation and remain untouched by men otherwise. What a heaven on Earth.
9. Necropolis of Cerveteri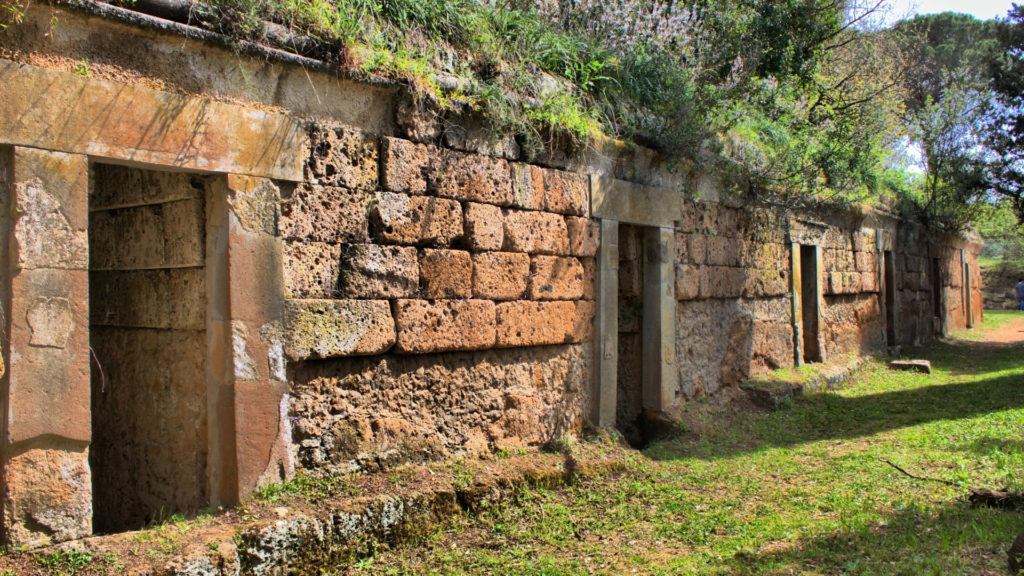 At some point, hiking near Rome should bring you to the Necropolis of Cerveteri. Better late than never – you will understand when you first set eyes on the "Via degli Inferi" (Street of the Underworld). You first have to go through the Necropolis of the Pond.
We can guarantee that the open tombs will hit home! You can explore them freely, as there is no entrance fee. It is just an open cemetery in the middle of nowhere near Rome, and it really brings you back to your human roots. The Necropolis is a UNESCO Heritage Site, and we promise you the best moment as you hike through it. 100% one of the best hiking trails near Rome.
10. Parco di Veio: best hiking trails near Rome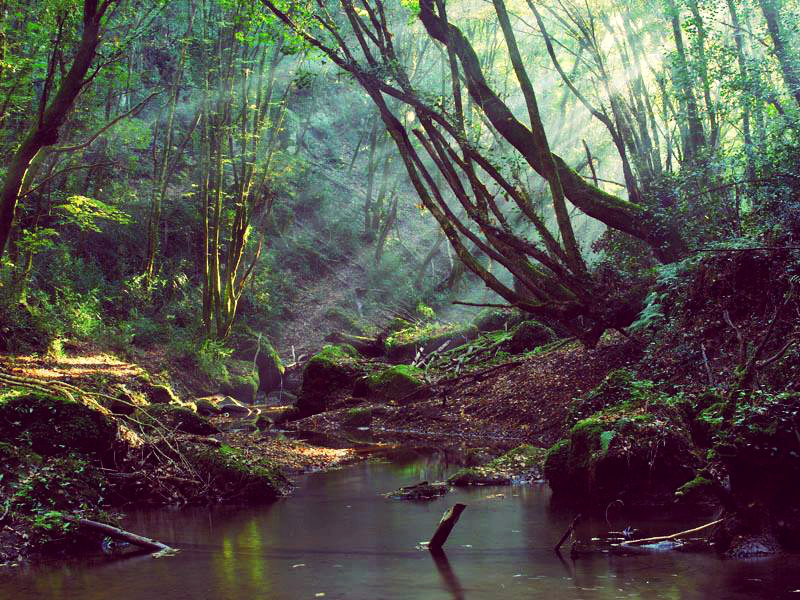 The last spot for hiking near Rome on our list is the Parco di Veio, which we have mentioned above. It is a natural reserve filled with animals you don't encounter every day, like wild boars, wolves, and wild horses.
To access this place, a top pick for the best hiking near Rome Italy, you can either enter from the entrance near Formello, or Isola Farnese, two nearby villages.
Wrapping Up 10 Hiking Trails Near Rome Italy
We told you, hiking near Rome is a delightful moment. It allows you to discover fauna and flora that you may not have come across before. It allows you to empty your mind and feel the best version of yourself as you push on those hamstrings. So there you have them, the best hiking trails near Rome. We would love to know your own favorites! And if you want to take it up a notch on the hiking level, here are the best National Parks in Italy. That should keep you busy for quite a while!
PIN IT: 10 Most Beautiful Hiking Trails Near Rome Italy