Many of you are asking how's the weather in Italy in October, and it's a fair question because if Italy would be as rainy as England for example, traveling would be really difficult. However, I'm here to tell you that the weather for Italy in October isn't as bad as in countries that are more up north. Indeed, it's a month when it rains more, but it's still pretty warm and in specific areas, October is actually the best month to visit this beautiful country! In this post, we'll walk you through the weather, as well as suggestions for activities, destinations, and much more! Ge ready for a great trip to Italy!
Italy in October
Since we entered the fall, the weather in Italy in October can really limit what destinations you could visit and have a great time. October in Italy isn't a dry month, but there's fairly good weather during this month. There are certain places though that should be avoided and it's specifically because of the October weather in Italy. With too much rain, there can be flooding and you might be limited in sightseeing too. Before we get into our article we want specifically to highlight to try and avoid Venice if the forecast is saying at all that it's going to rain during the period you'd want to visit. With 2-3 days of rain, the streets of Venice go underwater, and while many of you might not be bothered by walking on ramps with rubber boots, I'm sure many of you would want to avoid that. Let's see then, what you can do, and why this month could be perfect for your trip!
1. Weather in Italy in October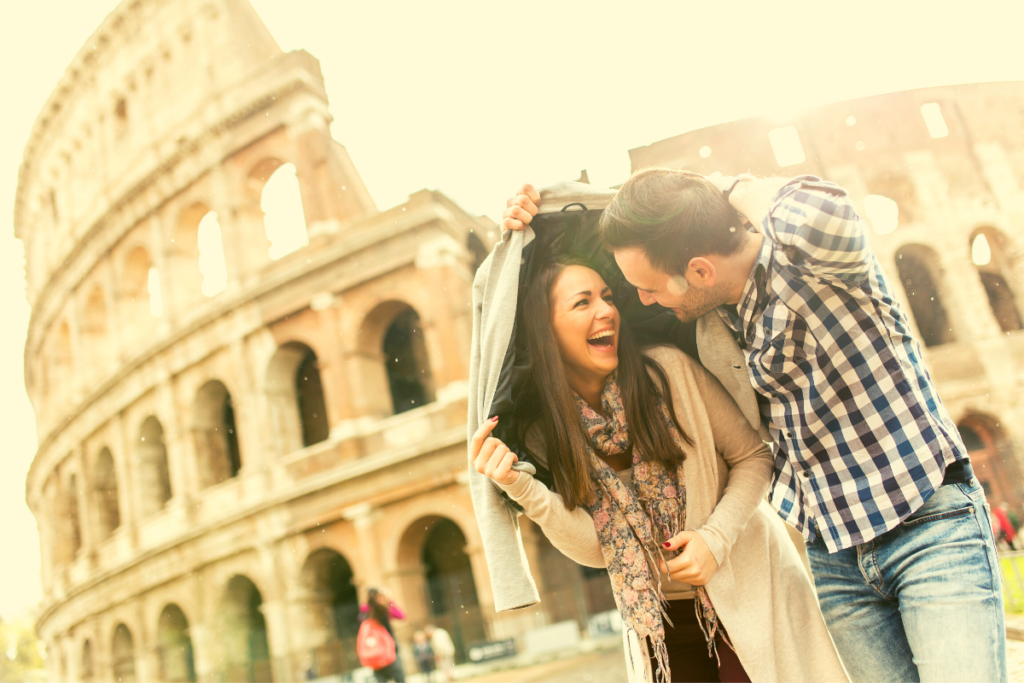 The weather in Italy in October is really depending of which side of the country you're looking at. If we're looking for Northern Italy, the weather is usually between 7-18°C but it can go up to 25°C as well. In the meantime, in the central regions of Italy, you can expect weather between 13-21°C, but in some cases, it can reach 27°C too!
Obviously, the southern part of the country is warmer, and the weather in October is usually between 18-24°C, and it can reach heights of 28°C even! Raining days also vary, and they can be anywhere between 3 to 10 days of rainy days in Italy, depending on which part of the country you're looking at. As you can imagine, rainy days are more often up north than down south.
2. Best Places to Visit in Italy in October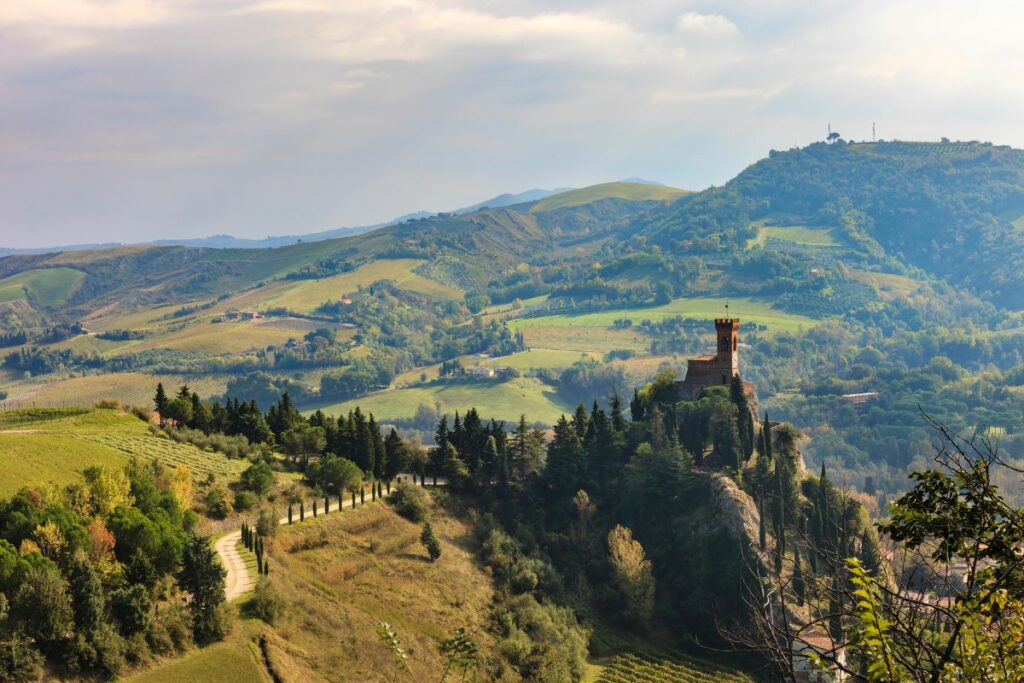 Since we are really depending on the Italy weather in October, we must plan trips to Italy that are possible and nice to do during this month. First, you can look for places in southern Italy, such as visiting the Valley of Temples in Sicily. Also, some of the cities are perfect for a trip, such as Rome, Milan, Turin, or Naples. The weather in Rome Italy in October is pretty nice. It's sunny most of the time, and quite warm to be able to sit outside too.
If it's raining, there are plenty of things to do in Rome on a rainy day, such as visiting museums, and churches, and joining cooking classes in Rome or Florence too! Big cities are great to visit during October because even if the weather is bad, you've got plenty of indoor activities to do. Florence or Verona are also great options. If you're still leaning to visit the countryside instead, a trip to San Marino can be amazing, or driving through Tuscany, and visiting local vineyards.
3. Best Events in Italy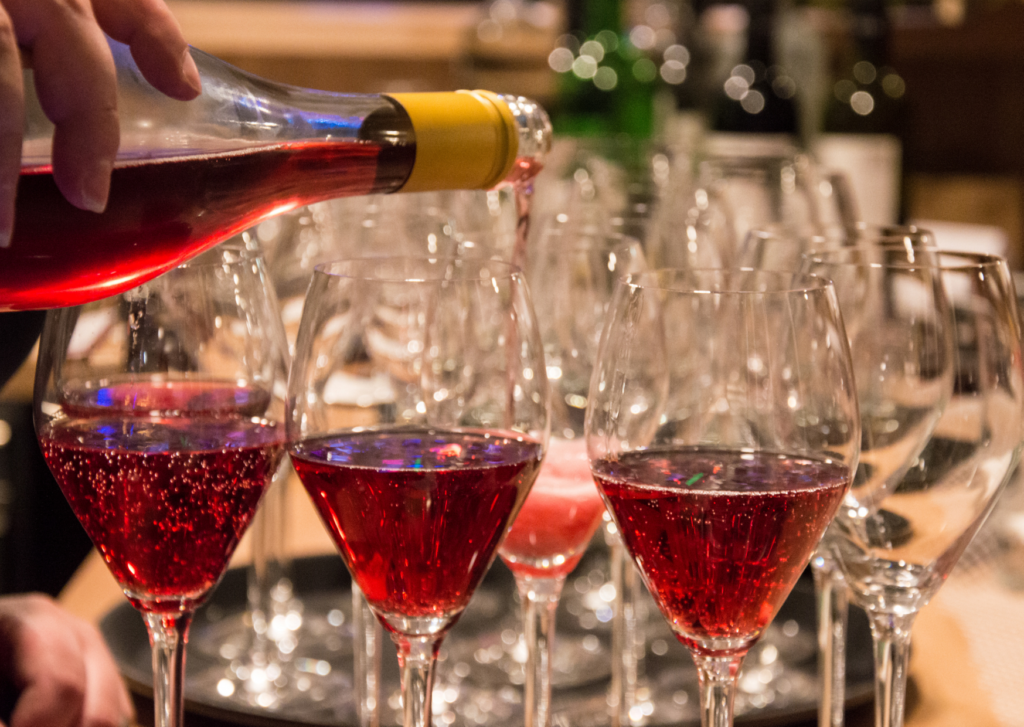 October is more about the local events in smaller towns, such as in Castelli Romani, in the town of Marino you can join the traditional event of Sagra dell'Uva. This month is all about harvesting and wine, so you most likely will find many events in specific towns where they are big on wine-making, olive oil, or truffles.
If you have something in your mind, where to go in Tuscany for example, then look up local events. From wine tasting to other traditional feasts, you could find plenty to do from Chianti to San Gimignano. The weather for Italy in October is a bit sassy, so it's good to look for events at your destination that are indoors, or in an area where you can hide if the weather is bad.
4. Best Activities To Consider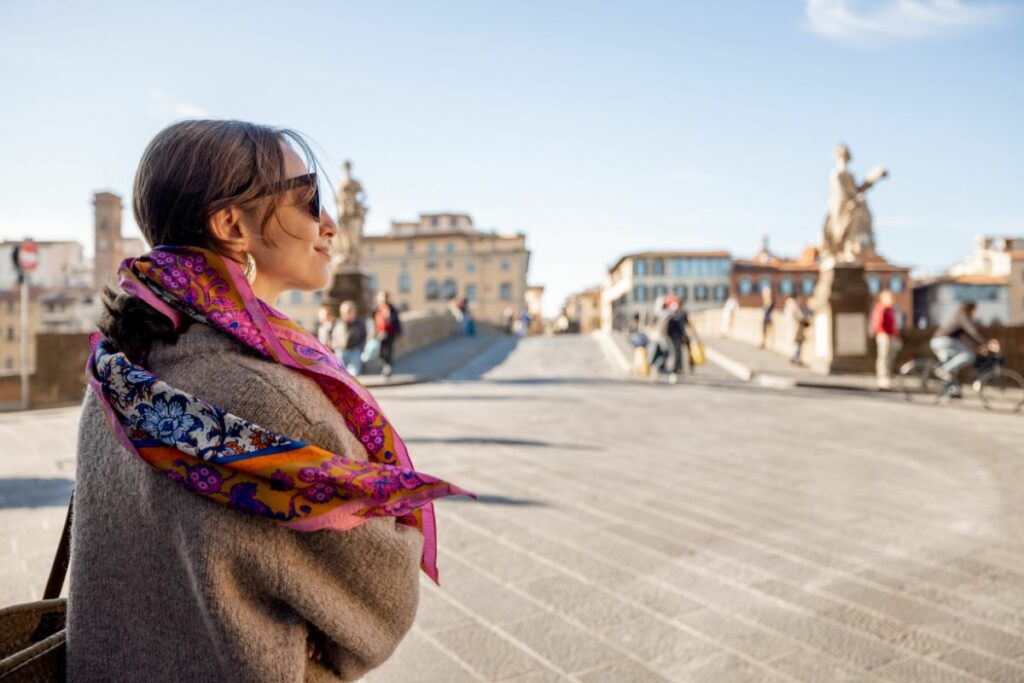 October in Italy is ideal for outdoor activities. Once it's not so hot outside, Italians love to get back to some of their favorite activities in nature. These are cycling of all sorts, as well as going for mushrooms in forests. One of our personal favorite activities is definitely hiking. When the color of the leaves turns into all shades of orange, that's the best time for a hike.
In this period, smaller, less exhausting hikes are suggested, such as in the countryside, on smaller mountains and hills. Emilia Romagna has plenty of great options for this. Our favorite October hike was the Pietra di Bismantova near Reggio Emilia and the valley of the Trebbia river in the province of Piacenza. It's beautiful to visit Lake Garda, Lake Como, or Lake Iseo too! You can check out some beautiful hotels at Lake Como too! If you prefer indoors, then we highly suggest exhibitions, museums, churches, and villas to visit!
5. Benefits of a Trip to Italy in October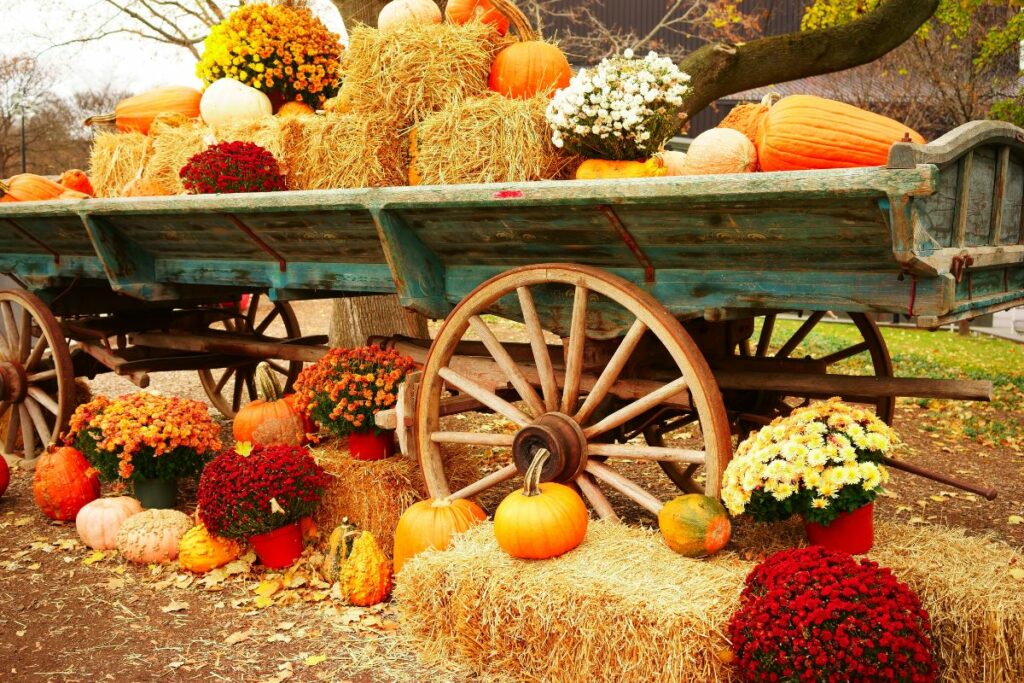 The biggest benefit of visiting Italy during October is that the high season is over, and there are significantly fewer tourists in the country. If you want to avoid big crowds, colder months are always better for a trip to Italy. When it comes to Rome, especially. During the summer you might not even get close to the Trevi Fountain, but in October, you could also take a picture with it without 100 photo bombers.
While the weather in Rome Italy in October is still pleasant, due to school, and lack of holiday days, cities tend to get full only over the weekend. But it's still not going to be as crowded as in the summer. So if you're looking for a city break in any of the bigger Italian cities, October will be great to avoid the crowds. If you're down south, the fact that you can eat at the outside tables of restaurants is a huge benefit!
Wrapping up everything you need to know about Italy in October
October is a calmer month when it comes to tourism in Italy. Thanks to this, and the weather in Italy in October, you can definitely enjoy the country while the weather is still pleasant, and nature is beautiful. From big cities to small towns, the countryside, and lakes, you've got plenty of nice things to do in October in Italy. You can also consider going for a retreat, in one of the spas in Milan, or spas in Rome. Even better, if you're visiting the Italian Alps, there are plenty of amazing places to stay in the Dolomites, for example, retreats, spas, and exquisite panoramic views!
Pin it: Italy in October