10 Best Italian Hiking Boots Brands
There are plenty of places to hike in Italy and abroad too. And for that, you will need some sturdy and reliable boots. We are happy to present you with the 10 best Italian hiking boots brands that will change the way you look at hiking. Living a healthy lifestyle is a must these days when we're pretty much glued to our desks.
If you're considering visiting our country, Italy has so many hills and places to hike, it would be a shame not to take advantage of this. But we don't want to make this a location-specific article, so if you're just simply looking for Made in Italy, high quality, reliable and durable hiking boots, make sure you check these Italian brands!
10 Best Italian Hiking Boots Brands
Where can you hike? Well, you have some secret spots around Rome, Siena is also a great place to visit and hike through the majestic hills of Tuscany for beginners. But you can definitely consider the beautiful national parks like the Gran Sasso, the pre-Apennines in Emilia Romagna, or the mountains in Northern Italy. The Dolomites offer some of the most spectacular views and landscapes. Whatever region you're interested in, first you will need to purchase one of the Italian made hiking boots brands. Let's see if we can help you find the one!
1. La Sportiva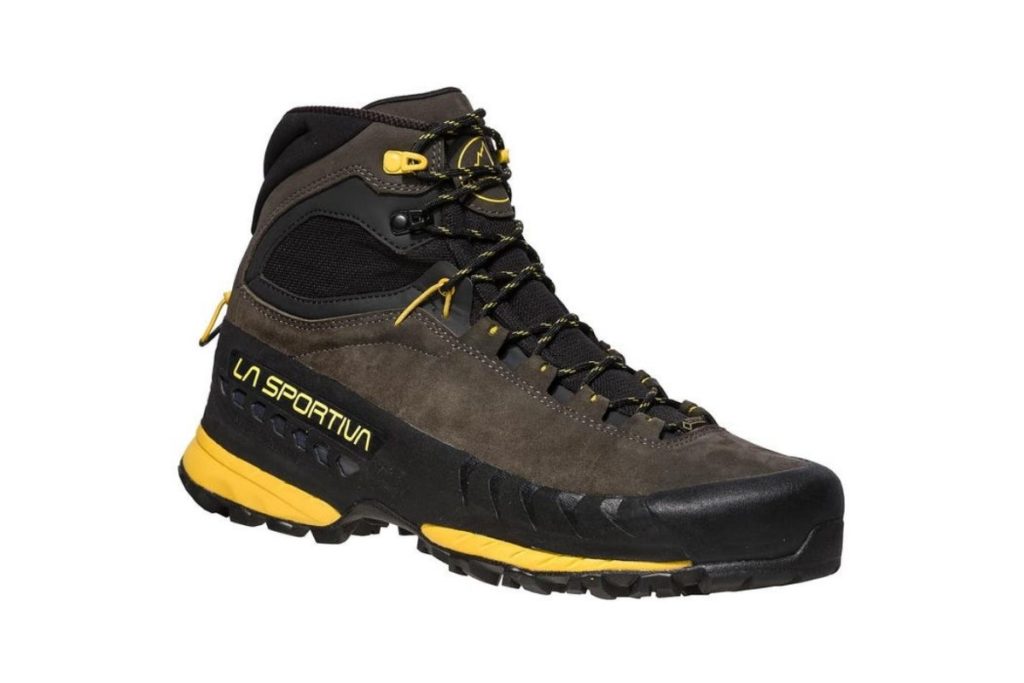 We're starting the list with one of the best Italian hiking boots brands, La Sportiva. The story begins in 1928 with Narciso Delladio who was hand-crafting wooden leather boots for lumberjacks and farmers next to the Dolomites mountain. The name then was Calzoleria Sportiva and the demand was higher for these boots after the war.
In present days the headquarters are in Ziano di Fiemme and delivery is in over 70 countries worldwide. The hiking boots created by La Sportiva are lightweight and stylish. They all have Gore-Tex, aka the basic level which keeps the shoe dry from both under and inside. Prices are in the mid-range, not too expensive, and worth the investment. Some of the best-selling boots are the Ultra Raptor II or TX5 Low GTX.
2. Scarpa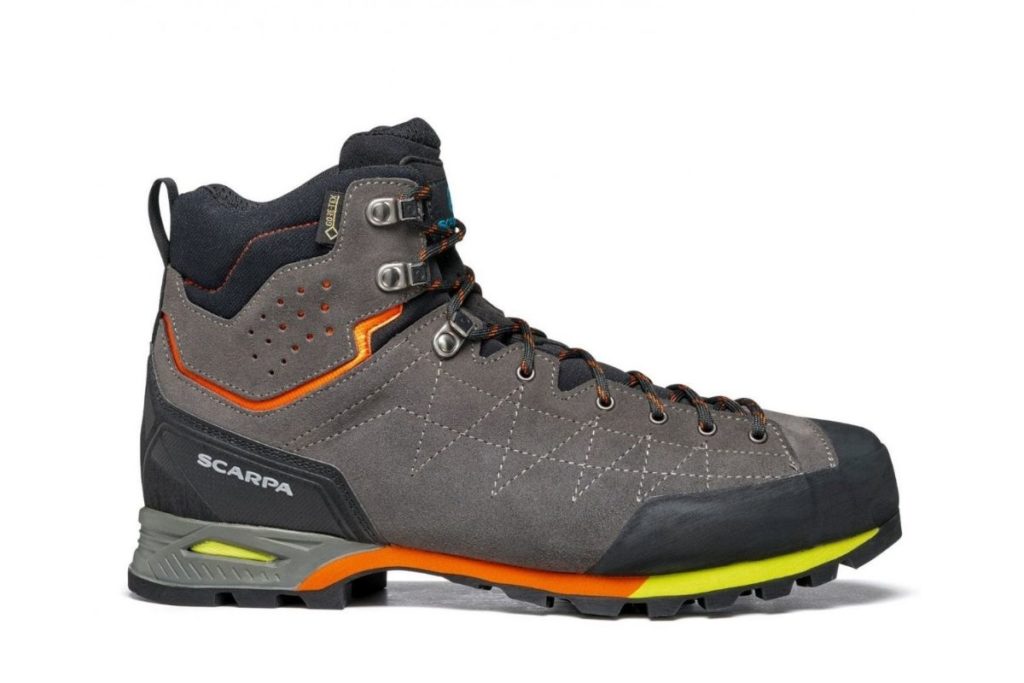 Scarpa is another amazing brand founded in 1938 in the Asolo / Montebelluna region. This area is already well known for creating quality and handcrafted footwear, just like the previous one. Società Calzaturiera Asolana Riunita Pedemontana Anonima, which means Associated Shoe Manufacturing Company of the Asolo Mountain Area. The Italian made hiking boots brands like Scarpa will surely be around for many centuries.
Their hiking boots are a little bit more pricy than La Sportiva, but they are worth every penny. The latest edition to the boots is the Rush TRK GTX. Another reliable collection is the Zodiac Plus GTX which is a more flexible version of the Zodiac Tech. Whether you wish to go for a low top or high top boot, the options are endless and you'll look elegant while wearing them!
3. Aku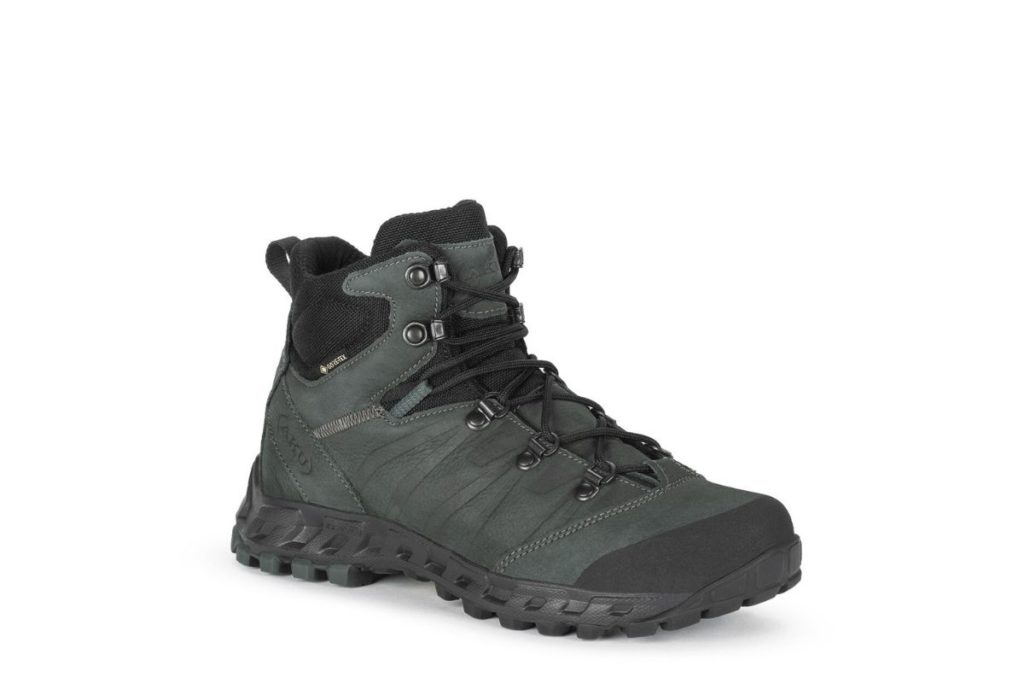 "A family of shoemakers" is what they call themselves. The history of these Italian hiking boots brands is inspiring and beautiful. Aku started out as a shoemaker in the district of Montebelluna. The founder of the company is Galliano Bordin who is the son of shoemakers and he was able to acquire the skills to produce high-quality shoes since his early childhood.
They have been creating shoes since the 1190s and today you can find a range of outdoor shoes made for hiking and other activities. There are plenty of models to choose from, whether you wish for a full leather boot or mixed fabric, the options are there. Some of the collections are called Alterra GTX, Trekker Pro GTX or Trekker Lite III GTX as well as the Slope Original GTX.
4. Zamberlan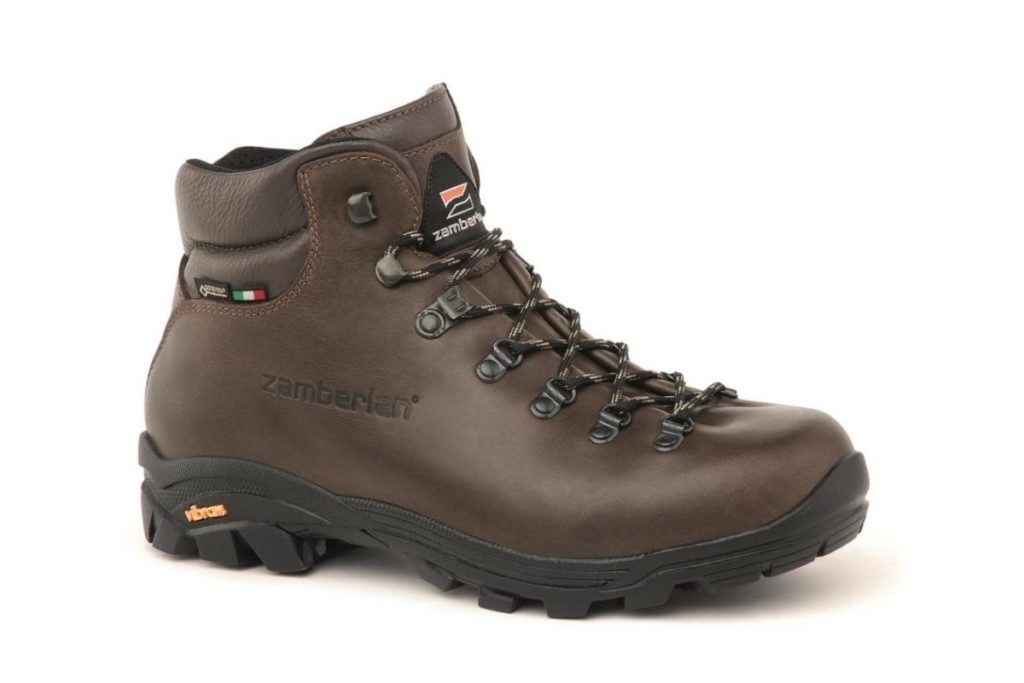 We just love these Italian made hiking boots brands as they have been around for centuries and passed down to generations. Zamberlan was founded in 1929 to make footwear for the mountains. These leather boots are high-quality and still in the same family. Currently run by Marco and Maria, the third generation of siblings.
Zamberlan boots look really stylish, they are made with so much care and I have to say these have impressed me the most so far. I feel like the prices justify the quality and durability. The different collections are designed similarly. All of the boots have a small Italian flag on them. Some of the best collections are Trail Lite, Hike Lite and for women Frida GTX or Rosa GTX.
5. Garmont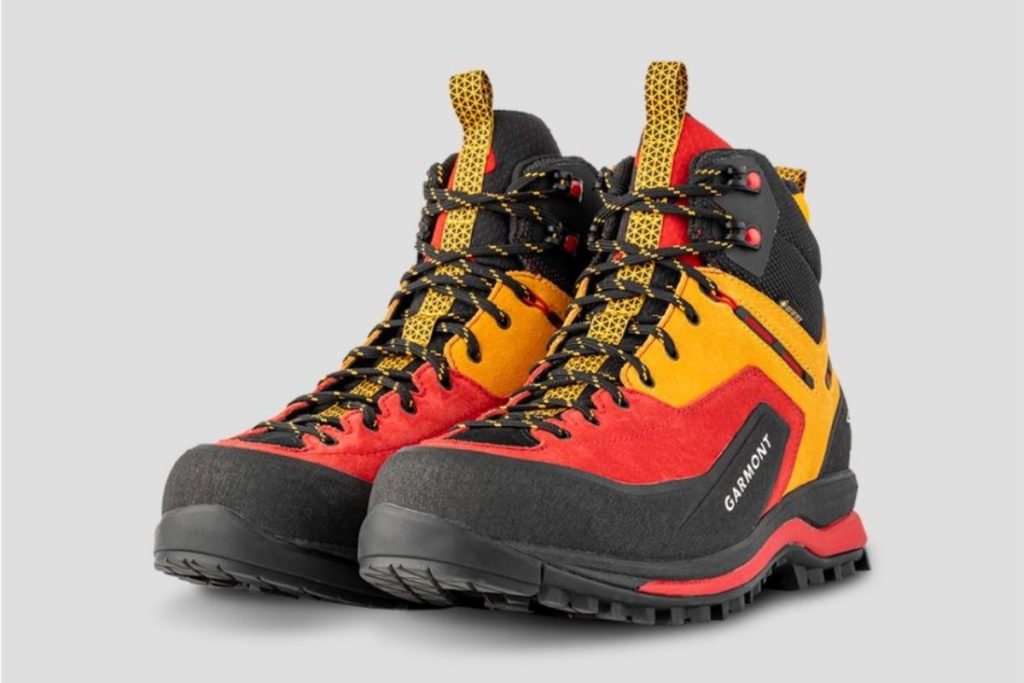 Moving on with our list of Italian hiking boots brands, Garmont is an Italian company that has been around since 1964. It comes from the Montebelluna region in Northern Italy. The interesting thing is that since 2008 the footwear is also made for military purposes and professional use. But we want to talk about the hiking boots, of course.
In the hiking section, there are three different categories. Performance, multi-terrain, and backpacking. These shoes are well designed, every little detail is thought out. In the Performance category, you have the Vetta and Dragontail boots. The Multiterrain have the Lagorai or the Pordoi boots. And lastly, the backpacking has the Dakota, Nebraska, or Rambler boots. Let's see the rest of the brands of hiking boots made in Italy.
6. Asolo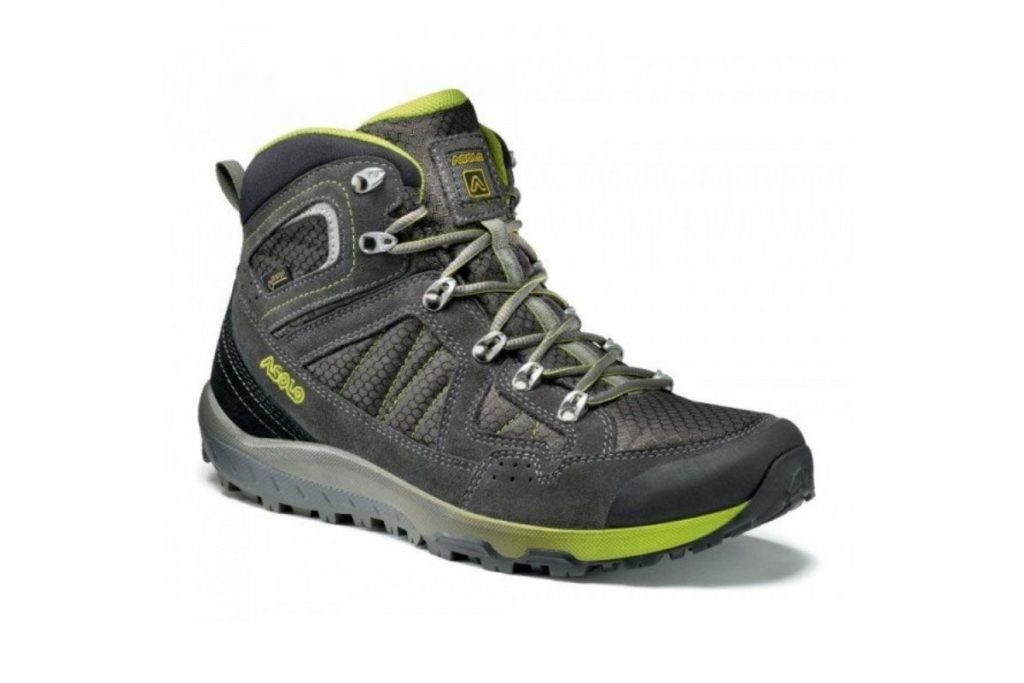 Asolo is another brand from the North-East of Italy, very close to Venice. I'm sure you see a pattern here. These Italian made hiking boots brands are mostly from the same northern Italian region just like the Pinot Grigio brands which are mainly from the Friuli Venezia Giulia region. Asolo's history starts in 1975 and it was founded by Giancarlo Tanzi.
He was the one who introduced the world to the first Mountain Boot made of leather and textile. Giancarlo was also the one who introduced the same boot with Gore-Tex innovations. Later in 1998 the Zanatta Family took over Asolo and started making outdoor shoes.
Both in men's and women's boots there are three main categories to choose from, energy, radiant and A-fast. Some of the shoe names are Falcon, Nucleon, Fugitive, Landscape, or Space. The prices are again mid-range and the quality and style of these boots are exquisite. It's definitely worth looking into them.
7. Gronell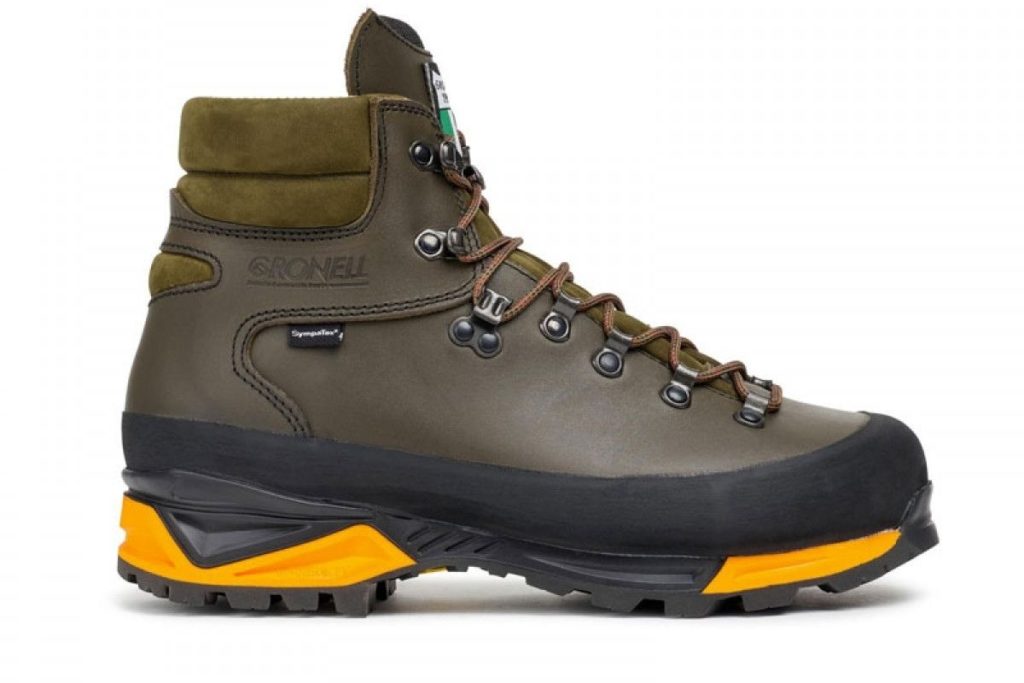 Gronell is another one of the Italian hiking boots brands that have been around for decades. Everything started with Nello Grossule in 1937 in the heart of Lessinia. He was already learning how to make shoes, first for himself and later on for everyone else in the village. He invested in Gronell in the 1950s to manufacture shoes. Today his sons, Fabio and Mario are the ones taking over his legacy.
These hiking boots are made for trekking or hiking. Whether you want to climb mountains or just go on long walks, you'll find a suitable pair of boots at Gronell. Prices are the same as for the previous brands. Some of the great designs are called Tibet, Diablo Hunt, Gardena, or Raptor. Scais are suitable for alpine routes.
8. Fitwell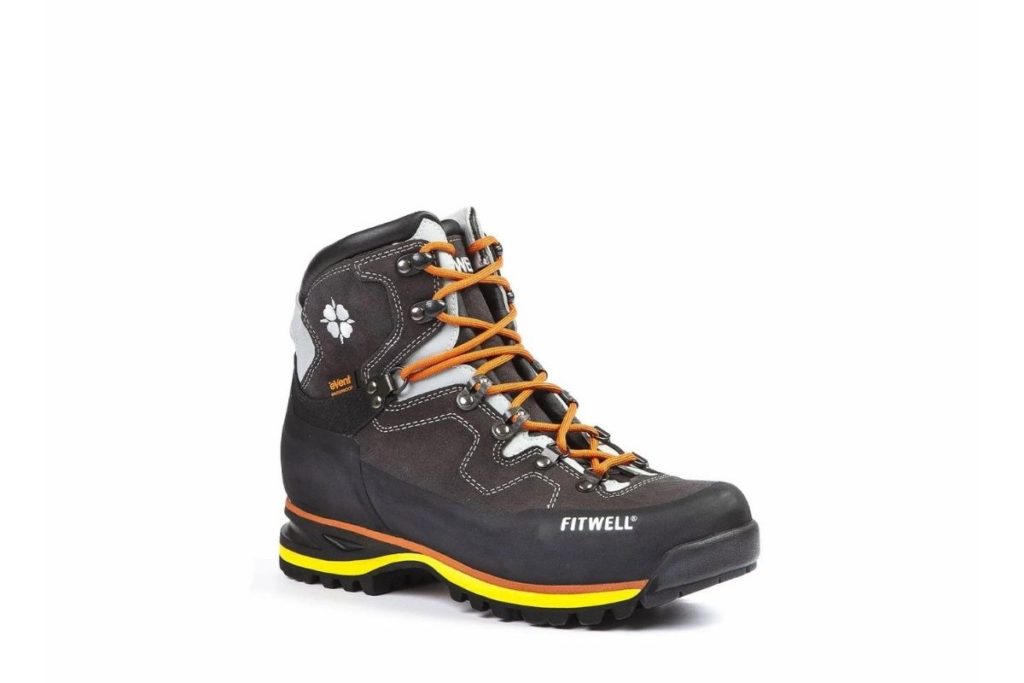 Fitwell started with Giuliano Grotto in 1979 who was already working in a shoe factory in the Asolo-Montebelluna manufacturing district. He found his passion for making shoes and from there the Fitwell brand came to life. He wanted to develop his own line of artisan mountaineering boots. All of the shoes are made in Italy and they are known worldwide. There are more than 40 models sold in over 20 countries.
The design of these boots is slick, modern, and pops of color, but others are colorful with beautiful suede leather. One of these leather shoes is the Piuma for light hiking or outdoor activities. If you want a sturdy one for hiking then Nadir is the one for you. Big Wall Trek is also a great option for excursions.
9. Diemme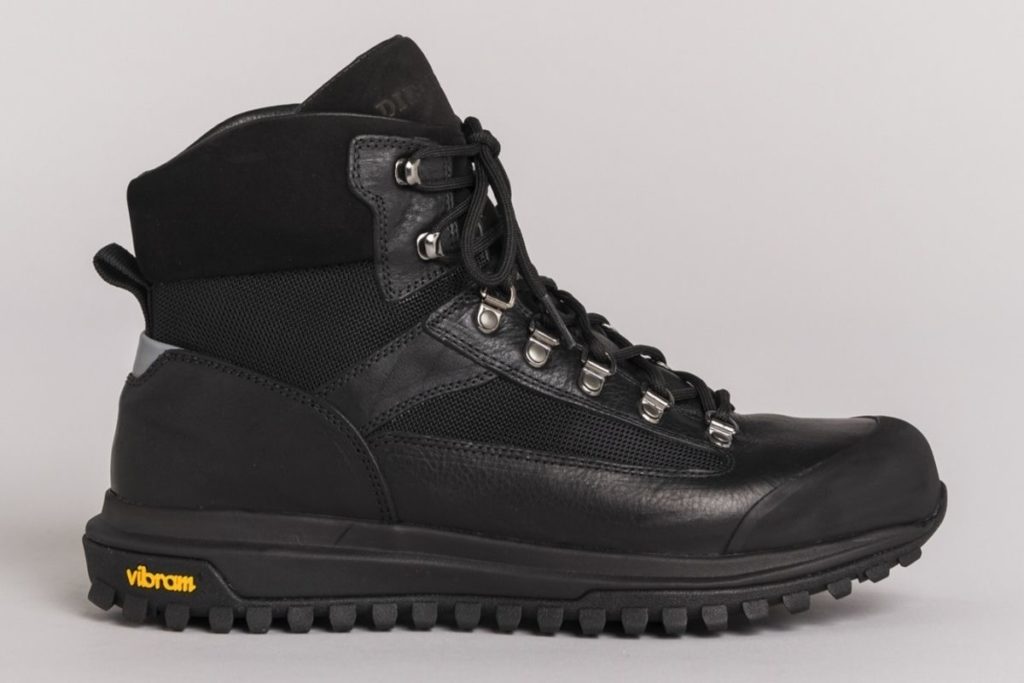 We are down to the last two brands on our list of Italian hiking boots brands. Diemme is a highly rated brand that makes both mountaineering boots and sneakers. The brand was founded by brothers Dennis and Maico Signor and it's been around for over 25 years. The shoes are made in Onè di Fonte, Veneto.
These boots are a bit different than the previous brands of hiking boots made in Italy. There are fewer options and styles. For women, there are only 6 shoes available at the hiker section, and for men 10 styles. To be honest, some of the men's shoes are unisex so anyone can wear them. The prices are a bit higher for these boots, but nevertheless the design and quality are unmatched.
10. Crispi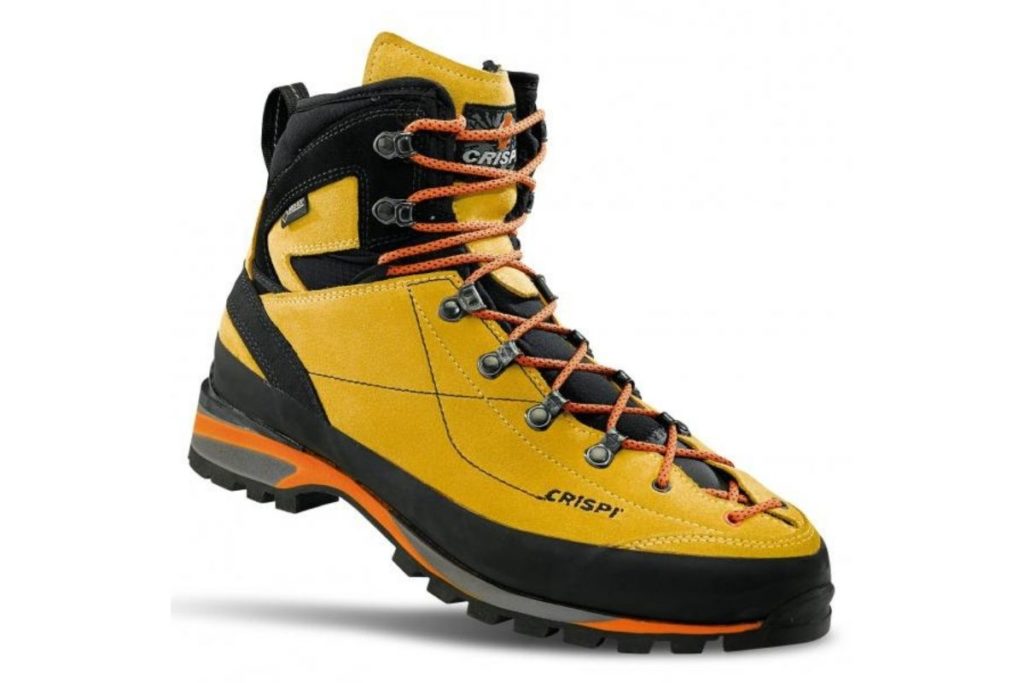 Finally, we have reached the last of the Italian hiking boots brands on this list. Crispi was also born in the zone of Montebelluna, where all of the shoemakers were gathered. It was founded by Alessandro Marcolin in 1975. Their success is thanks to 'Progress, evolution and innovation'. Crispi created quality shoes that were developed with Italian care and craftsmanship.
Crispi has slightly different shoe categories than the rest of the brands. You can choose from Insulated and Non-Insulated boots, urban outdoor or apparel. Women's boots are only 3, however, most these can be worn by women too if their size isn't less than 6. Overall Crispi hiking boots are a great option, but they are a bit more pricy than the rest of these brands.
10 Italian made hiking boots brands – Conclusion
That concludes our 10 best brands of hiking boots made in Italy. They are all owned by families who have been in the shoemaking business since the 1920s-1930s, but also a few who have started creating leather boots later on. We hope you have found a style that you love and you'll be more inclined to start hiking.
Pin it: 10 Best Italian Hiking Boots Brands