10 Most Iconic Italian Lipsticks
Today, I was feeling like having a chat about the most iconic Italian lipstick shades. You should know I love makeup, and I live between Rome and London. Finding an Italian matte lipstick or a shiny gloss from one of the coolest Italian brands is something that brightens up my day in no time. That's why I've sourced out amazing Italian lipsticks, formulated to flatter all types of skin tones.
I'm not going to talk about the Sephora lipstick made in Italy today – I want to make you discover some new things among the best Italian makeup products. To attain that beautiful look that we all aspire for, we have to start good makeup habits and use the highest-quality makeup. And what's best than using iconic lipsticks?
The Best Italian Makeup Brands: 10 Most Iconic Italian Lipstick Shades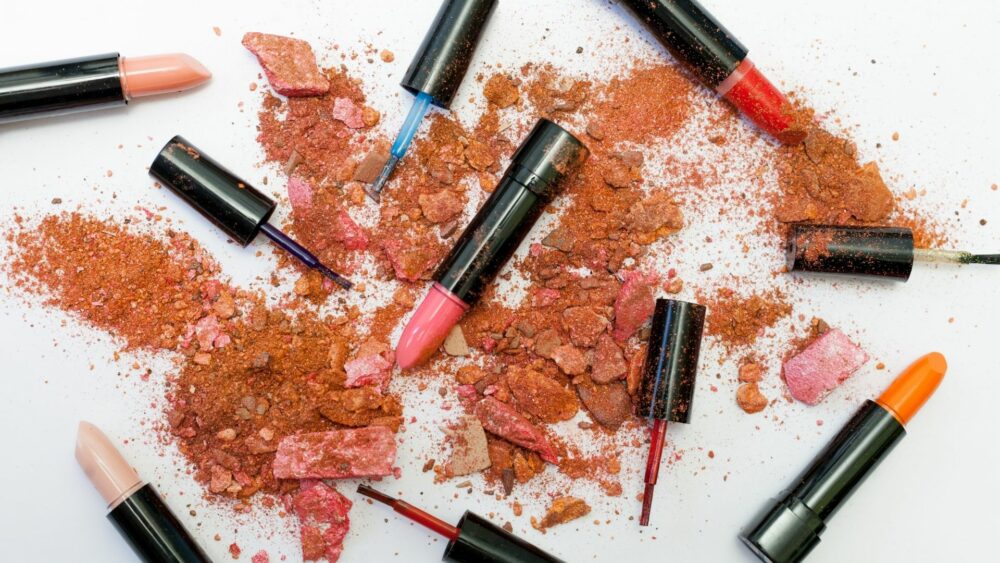 The best Italian makeup brands focus on delivering their products with a blend of service, art, and performance. Amongst the wide range of beauty products, lipsticks have gained popularity worldwide as they are the smallest gesture of beauty. Lipsticks have quickly climbed up high on everyone's must-have list for makeup kits and makeup bags. While a red lip is always a classic, nude Sephora lipstick made in Italy adds that everyday chic look to your entire makeup look. It's a perfect combination of both subtle yet classy. It has enough power to add a little something, but not so much that it makes a major statement.
Italian lipsticks, like the Laura Geller Italian Marble lipstick collection, are a super hit. They're also the one thing every Italian girl has in her makeup kit. I've rounded up not only the best barely-there shades but also a variety of different formulas and textures to flatter every skin tone. So no matter your lipstick preference, from Dolce and Gabbana to the Italia Deluxe matte liquid lipstick range, I've put together the coolest lipstick options for you. So let's get on with the 10 most iconic Italian lipstick shades!
1. Best Italian Makeup Brands: Kiko Milano Smart Fusion Lipstick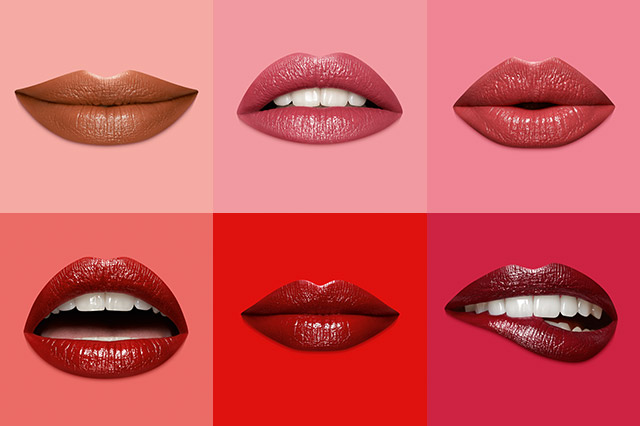 Kiko Milano's smart fusion lipstick stands in my first position. Much like the Sephora lipstick made in Italy, the Smart Fusion range offers great coverage and slightly glossy lipsticks. I personally consider Kiko to be the most iconic Italian lipstick brand, even if products like the Italia Deluxe matte liquid lipsticks are also great.
Italian makeup brand Kiko Milano was founded in 1997 by the Percassi group. It is one of the best Italian makeup brands featuring an extraordinarily wide and diversified range of cutting-edge makeup, face, and body treatments.
This makeup brand offers the best Italian makeup products, such as awesomely affordable eyeshadow palettes and amazing nail polishes. Kiko has made its mark in the market by allowing everyone to express their personality with custom-made products.
Like Sephora has done with the range of Sephora lipstick made in Italy, Kiko Milano focuses on upgrading its products to meet the latest fashion trends. The brand continuously renews itself. They work on amazing products like their Italian lipstick collections that are always new and closer to the multiple ideals of beauty. Kiko Milano's Smart Fusion lipstick range is available in countless shades. They're all immersed in beauty, and all have their matching creamy lipliners.
2. Italia Matte Lipstick: Wycon Cosmetics Liquid Matte Lipsticks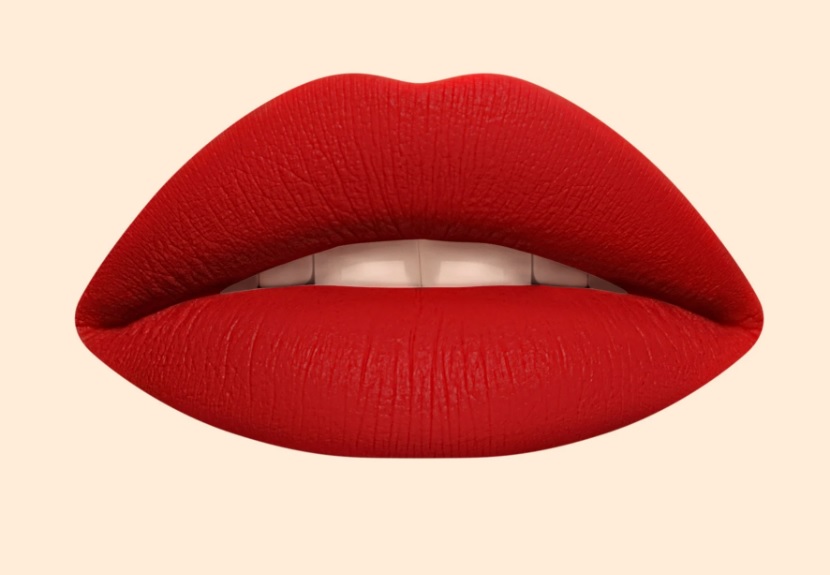 Wycon Cosmetics offers a lipstick and makeup collection entirely made in Italy. This Italian brand was born in 2009 and gained popularity within no time as they committed to delivering high-quality makeup, skin care, and body care.
The entire collection – some of the best Italian makeup products – is set at an exceptionally reasonable price. To make products really accessible to all of us. This motto makes the brand one of the current market leaders in Italy, with more than 200 single-brand stores in major cities. With their best Italian makeup products, they've sat their reign in several countries abroad like Portugal, Greece, Romania, and Russia.
There are brands that play on small batches, like the Laura Geller Italian Marble lipstick. Others, like Wycon, play on an amazing array of colorful makeup products. Wycon cosmetics' liquid lipstick with matte finish is available in countless shades. Those range from nude to crazy orange and passion red at a very reasonable price.
3. Best Italian Makeup Brands: NABLA COSMETICS Dreamy Matte Liquid Lipstick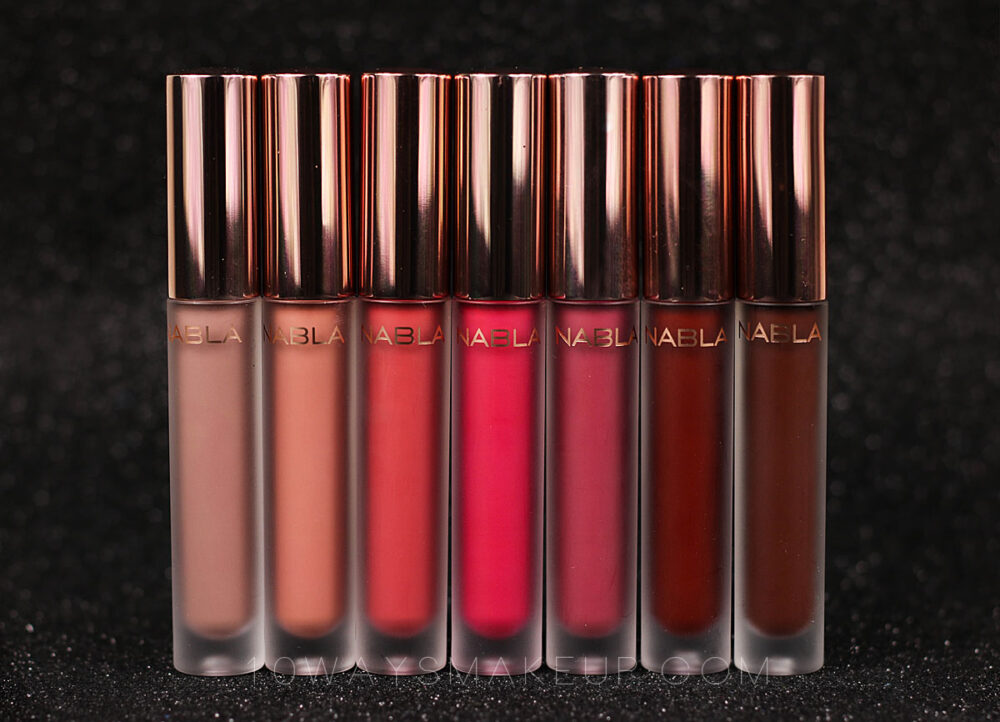 Nabla was born to be sincere to its clients. The brand goes well beyond the normal market conventions and provides high-quality makeup products. Nabla cosmetics stand out and continue to prove to be one of the best Italian makeup brands. It deserves all the attention in the world. Some of the best Italian makeup products include the Sephora lipstick made in Italy. However, Nabla really works precisely on each of their formulas and products in a way that just makes you fall in love with their makeup.
If you are a fan of excellent matte lipsticks, then their Diva Crime range is exactly what you are looking for. The liquid matte lipsticks glide on the lips easily without any hassle. Nabla Cosmetics has also formulated a Dreamy Matte liquid lipstick range that satisfies the beauty cravings of women of any age. Their Dreamy lipsticks are a fine piece of art, and I'm not saying this only because I used to own about fifteen of them.
4. Best Italian Makeup Brands: Dolce & Gabbana Voluptuous Lipstick in Italian Monica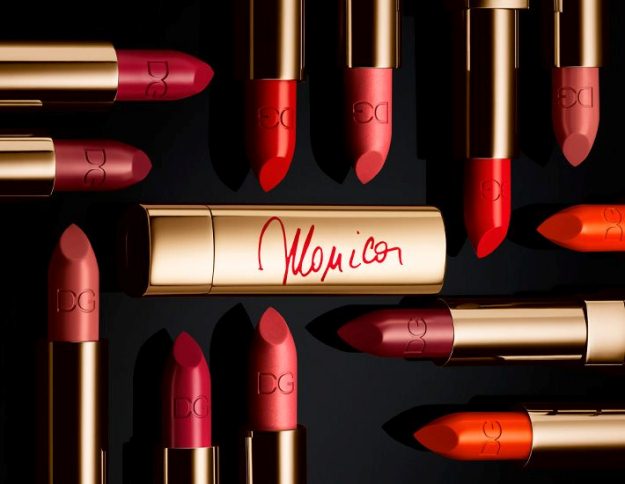 The Dolce and Gabbana Italian Monica lipstick is a true work of art too. The Voluptuous Lipstick in Italian Monica is a bestseller of the designer brand. Dolce and Gabbana are considered the inventors of a Mediterranean style that draws its inspiration from the Sicily of Luchino Visconti's 1963 film The Leopard.
And that inspiration we love to see, if it amounts to products like the Dolce and Gabbana Italian Monica lipstick – the colors are absolutely awe-triggering. When I see them, I really just feel that feeling of high-end, high-class, and elegance.
The Dolce and Gabbana Italian Monica lipstick is an opaque lipstick that goes on smoothly and can be layered for added intensity. This new formula has skin conditioning ingredients that leave the lips feeling soft and looking plump and voluptuous. I personally love it because it lasts for hours, and I don't like my lipstick to either drag my lips or wear off in no time. Not happening with the Dolce and Gabbana Italian Monica lipstick, that's one thing I can tell you!
5. Just Gold Italy Lipstick: Just Gold Long Lasting Matte Finish Creamy Matte Lipstick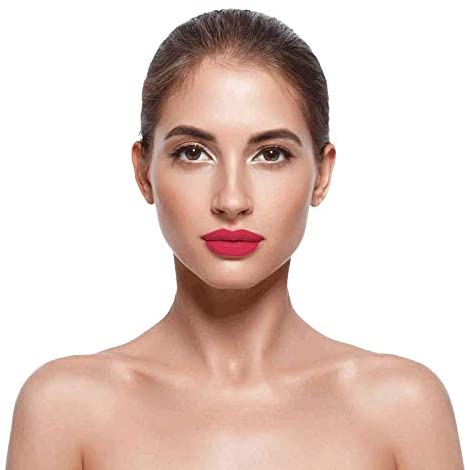 The Just Gold Italy lipstick is not… really Italian. However, I felt like making you discover some other brands as well today. And once you try the Just Gold Italy lipstick range, I know I'll be forgiven in no time.
Just Gold is a brand that makes products designed with your real beauty routine in mind. Just Gold cosmetics are every girl's dream come true. This makeup brand offers a range of more than 300 high-quality products including makeup, beauty, and cosmetics. Their collection of long-lasting matte finish creamy matte lipsticks give a flawless touch!
You can definitely toss away those lip balms before applying matte lipstick! Pamper your lips with a Just Gold Italy lipstick, they blend in a pop of color and the goodness of Aloe Vera. The hydrating lip colors are enriched with Vitamin E and flaunt a silky matte finish.
Just one swipe is enough for a thorough pigmentation. That's something I love when it comes to lipsticks, whether it be a Just Gold Italy lipstick or a Nabla Cosmetics lipstick. The brand name defines everything about the brand – their makeup products are pure gold.
6. Best Italian Makeup Brands: Italia Deluxe Matte Liquid Lipstick Luster Matte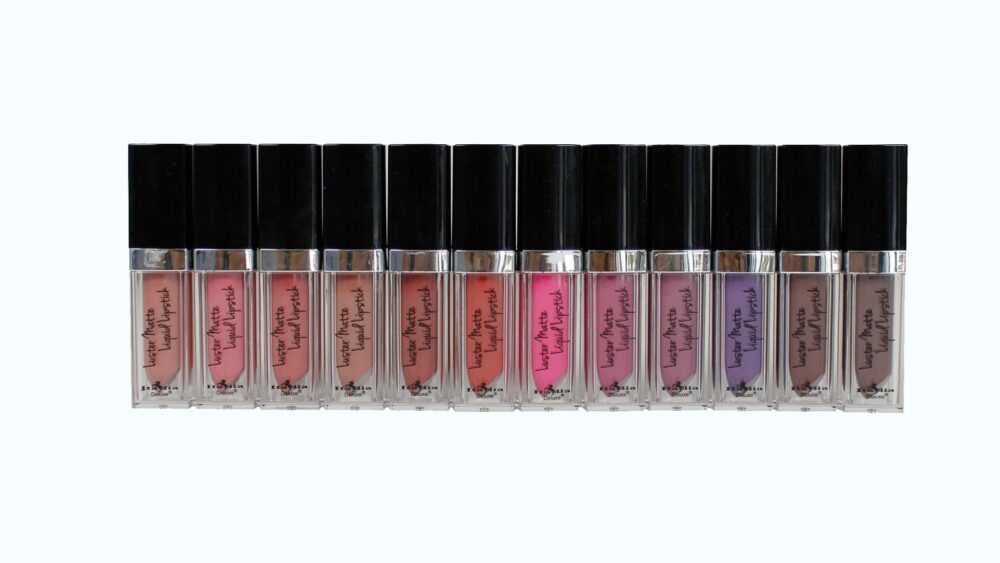 Italia Deluxe has a vision: make every makeup lover feel their most beautiful and confident self. The Italia Deluxe Matte liquid lipstick range is full of amazing colors. They range from pure nudes to crazy violets and of course, all comfortable and pigmented like a dream. This iconic Italian makeup brand continues to fulfill its mission. A demanding mission of providing its loyal customers with high-quality, cruelty-free, and vegan products.
Who wouldn't want to look like a million bucks without paying the price? The Italia Deluxe matte liquid lipstick is an ultra-soft lipstick that applies as a liquid. It sets in a semi-matte finish for fuller-looking lips without cracks or flakes. Each shade is professionally pigmented to last throughout the entire day. You'll instantly feel more confident with one swipe of the Italia Deluxe matte liquid lipstick. The upside is really its great value!
7. Italia Matte Lipstick: The Giorgio Armani 400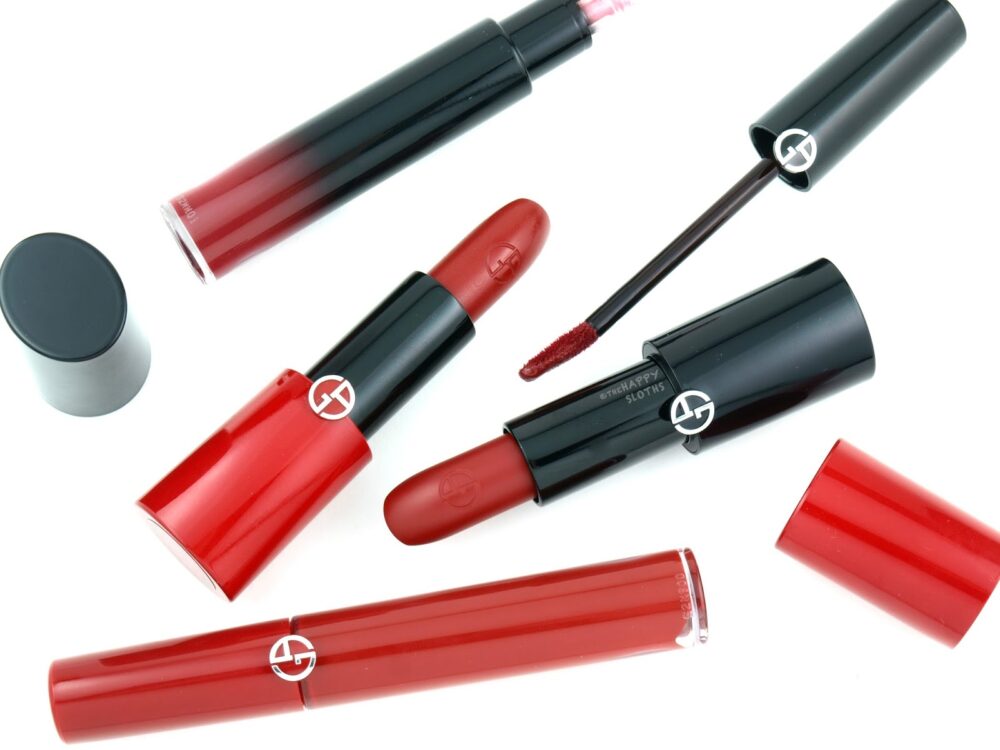 Giorgio Armani, commonly known as Armani, is an Italian luxury fashion house founded by Giorgio Armani. It designs, manufactures, distributes, and retails haute couture. The collection of ready-to-wear, leather goods, shoes, watches, jewelry, and accessories are the highlights of the brand.
Armani was founded in 1975 in the city of Milan, a true territory for the best fashion brands. The Armani makeup does not conceal or transform, it reveals natural beauty. I'd say it's pretty understandable why Armani's cosmetics are world-famous today. Their Lip Maestro range, most importantly, is something of a dream.
Giorgio Armani Lip Maestro in '400' bears the nickname 'perfect shade of red'. Lip Maestro was born backstage at one of the designer's fashion shows. If you want to indulge in hydrating, long-wearing lipsticks, you are bound to go for this one there. I mean, Giorgio Armani's Lip Maestro is a showstopper. Sexy and pouty at its best! Do you guys remember when Megan Fox was the face of Armani? Well, this was the lip color she was wearing in the advertisement. The fantastic and classic red we all need, basically.
8. Italia Matte Lipstick: MULAC Cosmetics Matte Lipsticks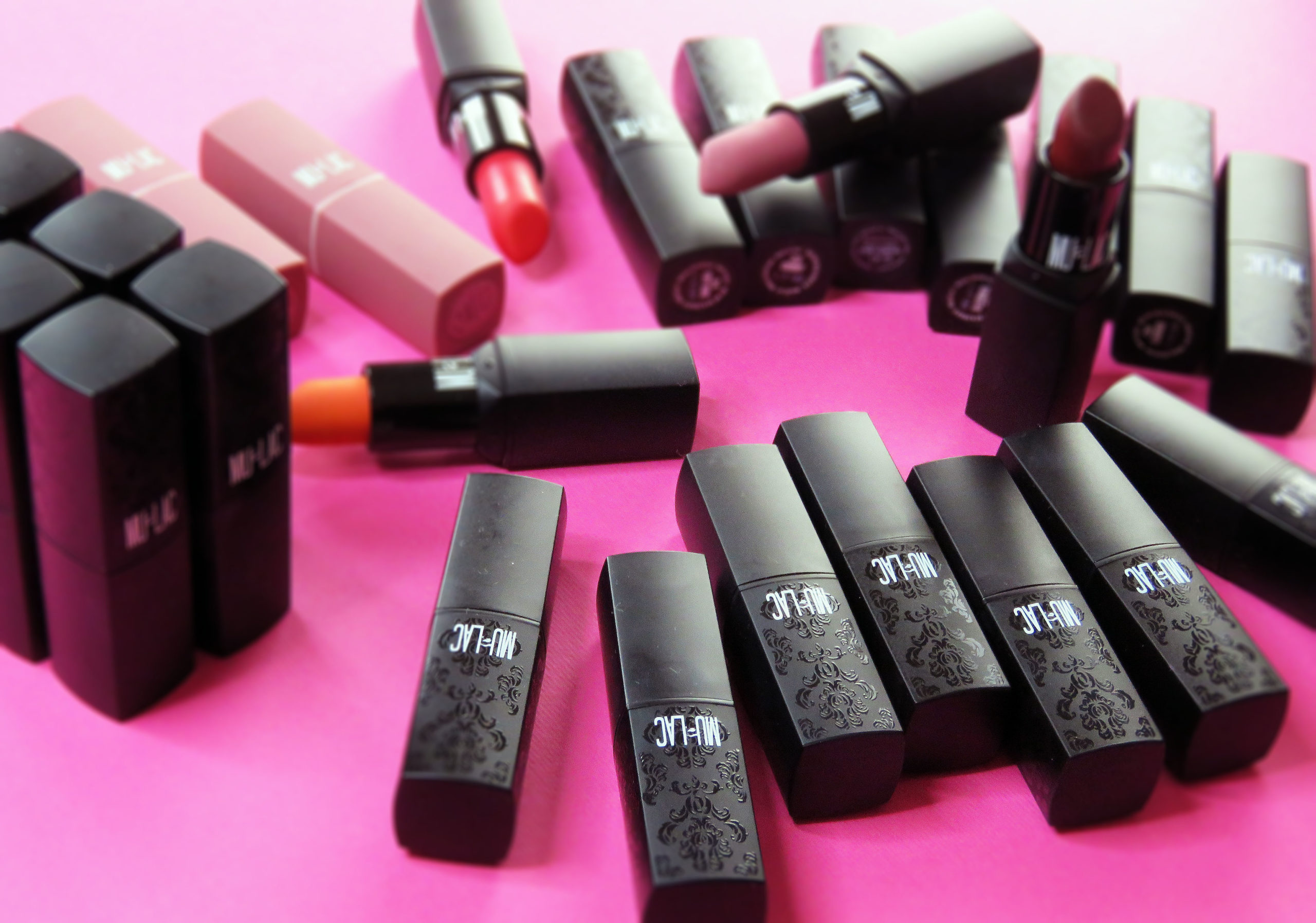 Mulac Cosmetics is a new Italian cosmetics line that makes the product with creativity and genuineness. Indeed, it uses in its products natural raw materials so they are perfect for professional makeup on any face. If you're a vegan, Mulac is an Italian vegan cosmetics brand that you might love to discover.
All the Mulac makeup products are produced in Italy. They're also suitable for all because they contain only vegan ingredients, allowing everyone to meet their beauty needs.
Mulac Cosmetics proves to be the most iconic Italian makeup brand. What makes them slightly more expensive than other makeup brands is the use of natural ingredients. I'd also say the realization of the ideal texture for professional makeup and long-lasting products deserves the price. Try out their matte lipsticks for your lips to have a natural glow. There are 50 shades of lipstick available in the brand, so you will definitely find your perfect color! 
9. Italia Matte Lipstick: PUPA MILANO's Total Matte Opaque Lipstick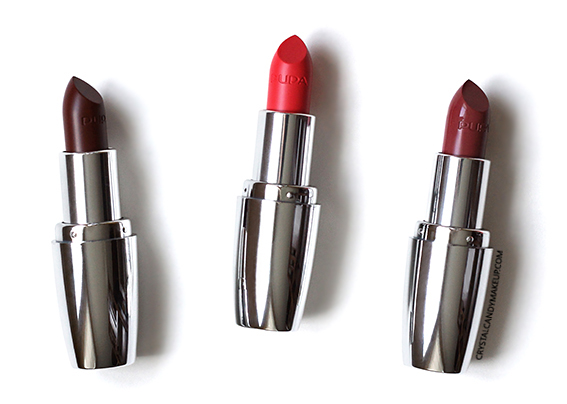 Pupa Milano, established in 1975, is an Italian leading brand in the cosmetics industry. It exports its fabulous makeup products to 70 countries around the world. Pupa Milano's makeup is all about creativity, design, and trends, and is made in Italy. Make-up and skincare with top quality and appeal – that's the motto of the cosmetics brand.
Pupa Milano's Total Matte opaque lipstick range will leave you in awe. Its velvety finish gives volumized lips and the lipsticks are so pigmented… Every lip color has at least one matching lip pencil, and since I don't wear lipstick without a lipliner, that's good to know. Their red-colored lipsticks, most notably, are a must-buy. Pupa Milano believes red is the color that identifies their spirit: red as in passion, oomph, and vitality, and red as in energy to create new forms of expression every day. 
10. Laura Geller Italian Marble lipstick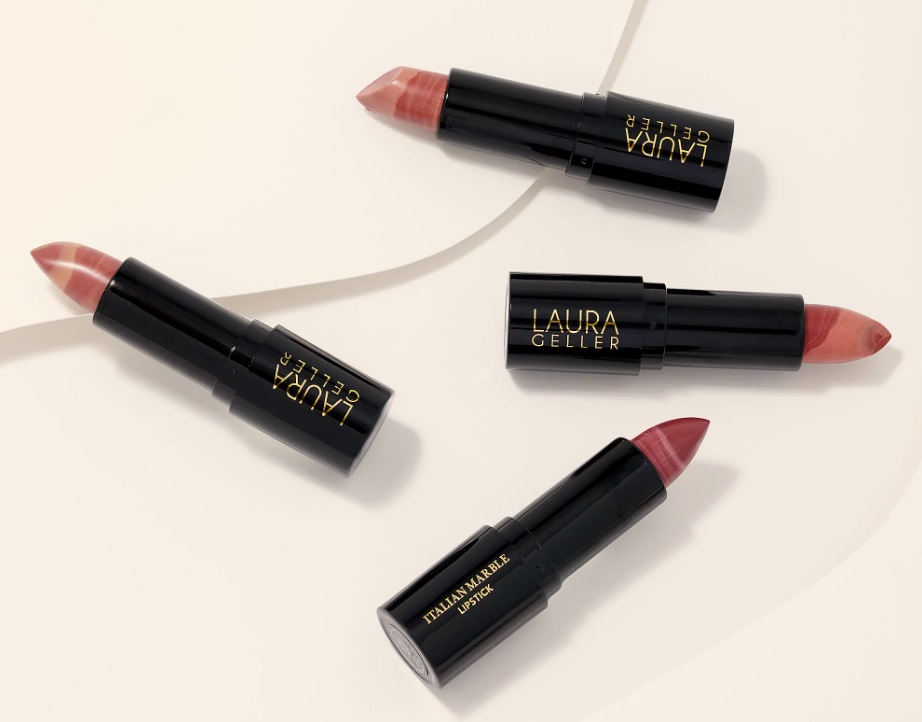 At Laura Geller Beauty, you can get gorgeous, without the guesswork by using high-performance, easy-to-apply makeup. One of the most famous products of the brand is the Laura Geller Italian Marble lipstick. It's quite an affordable lip range, and it provides the smoothest finish on the lips.
Laura, driven by the belief that beauty is for everyone and should be a pleasure, shared her tips around the table. Laura's tips became a special feature of the brand along with its own logo. As a result, the Laura Geller brand – as an institution of the 'Beauty to Share' belief was born.
The Laura Geller Italian Marble lipstick products are a true experience. They define the style quotient, and they're true works of art as well. I love Sephora, I love Nabla, but the Italian Marble lipsticks are something of another world.
Italia Matte Lipstick: 10 Most Iconic Italian Lipstick Shades
Choosing the best makeup products is the foundation for starting your makeup journey right. Whether you choose an affordable Just Gold Italy lipstick or a higher-end brand, with just a touch of makeup, you're good to go. Italian makeup products add a touch of elegance and beauty to your personality.
Just how a makeup artist is incomplete without her vanity box, make-up kits are incomplete without lipsticks. They become your signature color and represent who you've become. Lipsticks definitely give you glossy lips and magnetic smiles. So wear the most iconic Italian lipstick shades and steal the show! If you want to more know about the best Italian makeup brands, you'll know there's much more to it than high-end Dolce and Gabbana Italian Monica lipstick shades!
Pin It: 10 Most Iconic Italian Lipstick Shades