10 Best Restaurants in Tivoli Italy
Tivoli is best known for its superb selection of historical architecture. The Rocca Pia, Villa d'Este or the view over Roman Campagna. Apart from these attractions, this town offers numerous restaurants, with the possibility to order high-quality dishes. In this article, we gathered ten of the best restaurants in Tivoli Italy, from trattorias to fine dining. From traditional to unusual flavors. We kept the list of Tivoli Italian restaurant various in order for you to explore which location, atmosphere, and menu selection fits your taste the best.
10 best restaurants in Tivoli Italy
We cannot stress enough how important it is to research restaurants before visiting a location. You will want to taste authentic Italian dishes while you are in Tivoli. From the greatest pasta dishes to delicious ragus. How do you choose these restaurants? Well, we are here to help you, which is why we have researched all of these restaurants in Tivoli so you don't have to. Let's dive in!
1. Agriturismo BelPoggio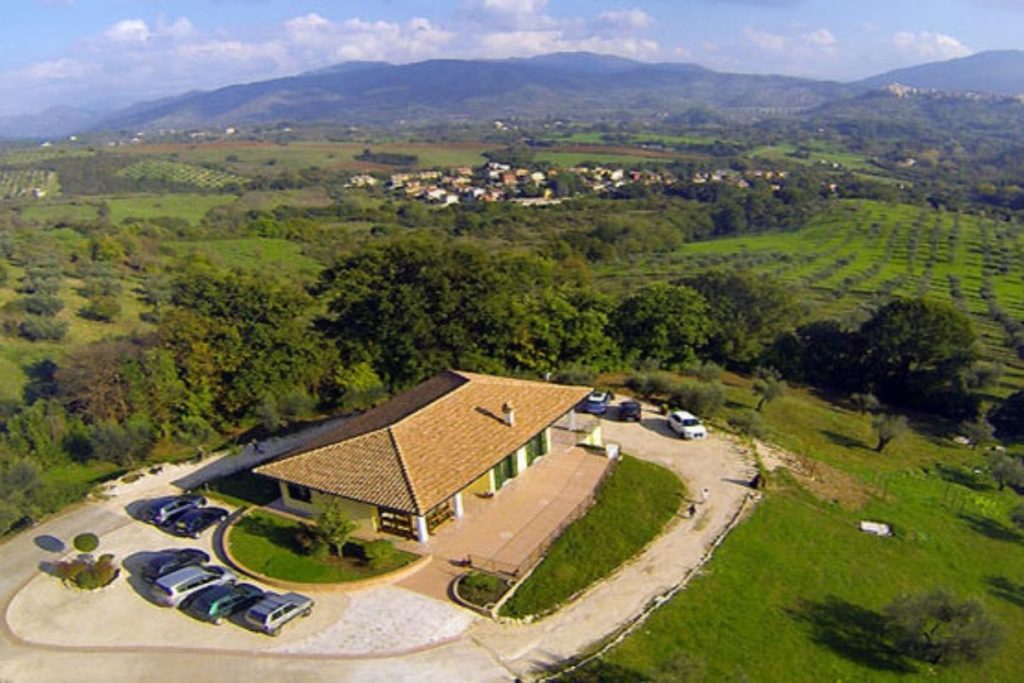 Agriturismo BelPoggio is one of the Tivoli village restaurants which can be called 'food heaven'. Dishes at this place are just coming and coming. Even when you feel like you are stuffed. The hard part: every meal is more and more delicious than the previous one with ridiculous portion sizes. The pasta dishes are made with homemade pasta. We recommend Cacio Pepe e Bianco ragù, it is delicious!
All the dishes are made by using fresh ingredients, generally sourced locally. Quality food for an amazing Italian cuisine experience. Regarding the prices, this restaurant has very affordable ones. Agriturismo BelPoggio offers you a breathtaking view and a family-friendly setting for dining. A quick observation: if you are looking to go here with a large number of people, we would suggest booking a table in advance.
2. Osteria La Briciola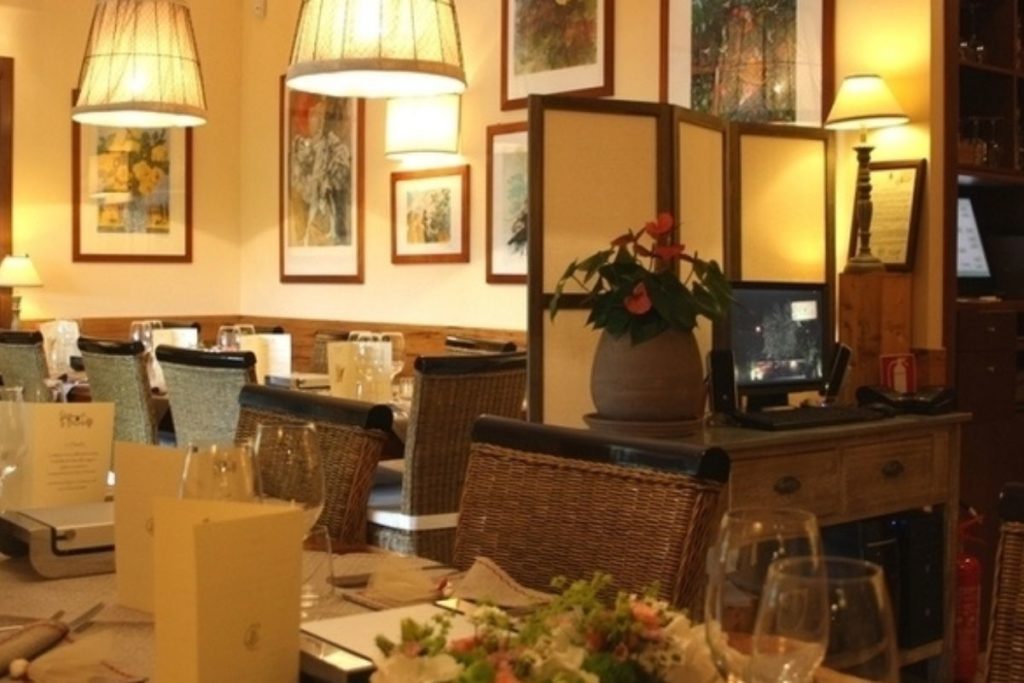 Osteria La Briciola is a small and cozy Tivoli restaurant away from the busy city. At this location, you can decide whether you would like to enjoy your meal indoors in a bright setting. Or outside on the long terrace surrounded by green hills. The quality and freshness of the dishes are justified through the wide selection of oils and vinegar. Moreover a variety of Slow Food gastronomic delights.
At one of the best Tivoli village restaurants, the care of traditional cuisine is mixed with innovative techniques. Its philosophy of it lays at the base of great combination and respecting the rhythm of the seasons. As proposed by the restaurant, it is worth tasting their three and five-course meals. The courses are divided into terra, sea, and non-meat menus. It is important to mention that this restaurant owns a wine cellar with over 300 wine labels from international, through biodynamic, organic, and vegan selections.
3. Agriturismo La Cerra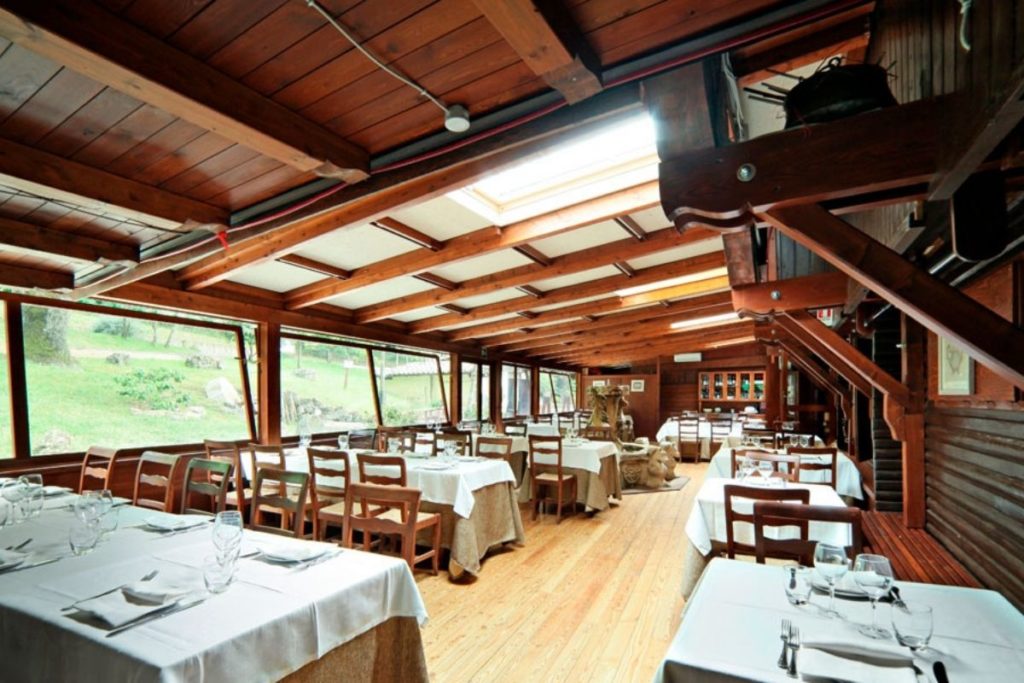 Agriturismo La Cerra is one of the best restaurants in Tivoli when it comes to generous-portioned traditional Italian food. Their pasta is always fresh, homemade, and starting from the appetizer to the dessert, every meal is made with love and quality ingredients. If you are not sure what to choose, you can always opt for the set menu, which includes antipasti, 2 firsts, 2 seconds, and if you have room, dessert too. Next to all the food, it is recommended to try out the House Wine, which pairs amazingly with the offered dishes.
The service at this Tivoli restaurant is outstanding: friendly staff who makes you feel like you are at home. The setting of this place is lovely with a view of the countryside. The facilities include pony rides and a playground for children. Agriturismo La Cerra is perfect for an outing with the family spiced by Italian cuisine.
4. Avec 55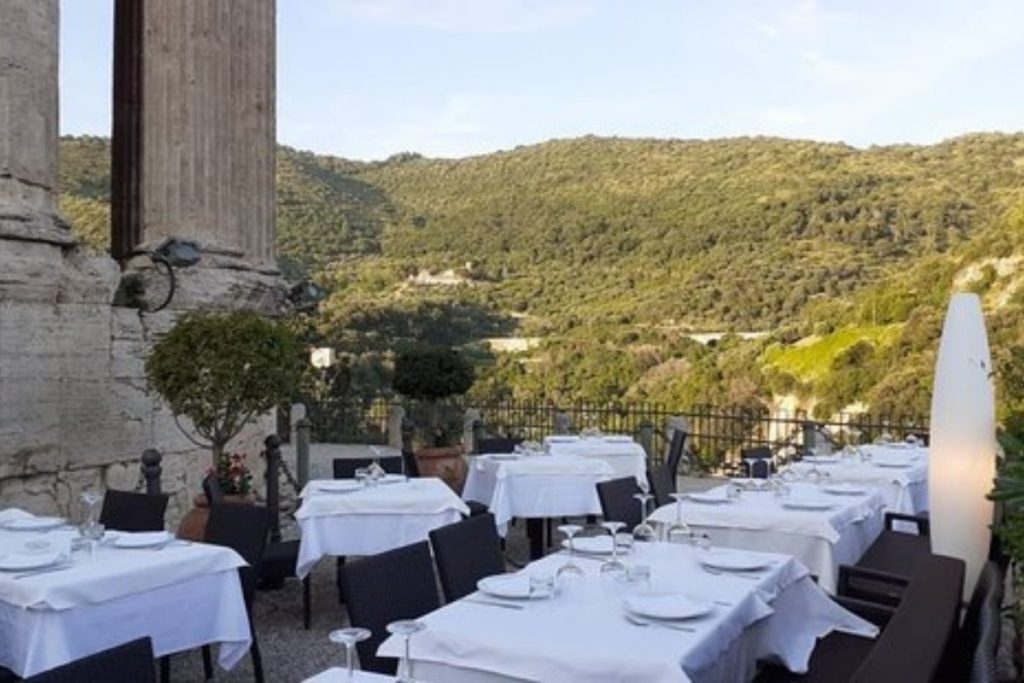 Avec 55 is a Tivoli Italian restaurant where the traditional Mediterranean cuisine is presented with a modern twist and creativity. his family-owned location was created by Raoul Repair. His philosophy is that to offer a quality experience, the Chef always needs to experiment and implement new ingredients, without affecting the strong territorial imprint. In short, keeping the old, whilst introducing new touches to the menu selection.
Being one of the Tivoli village restaurants, Avec55 is an easy walk from anywhere in this town. With its inventive and varied options, it offers delicious choices for someone who is Vegan, Vegetarian, or Gluten intolerant (their gluten-free bread tastes heavenly). Hospitality is excellent: the staff will guide you through the menu followed by complimentary beetroot gazpacho. Make sure you taste their wine selection, they own quite a few bottles from local wineries. Avec55 is one of the best restaurants in Tivoli Italy with its breath of fresh air the traditional cuisine.
5. Sibilla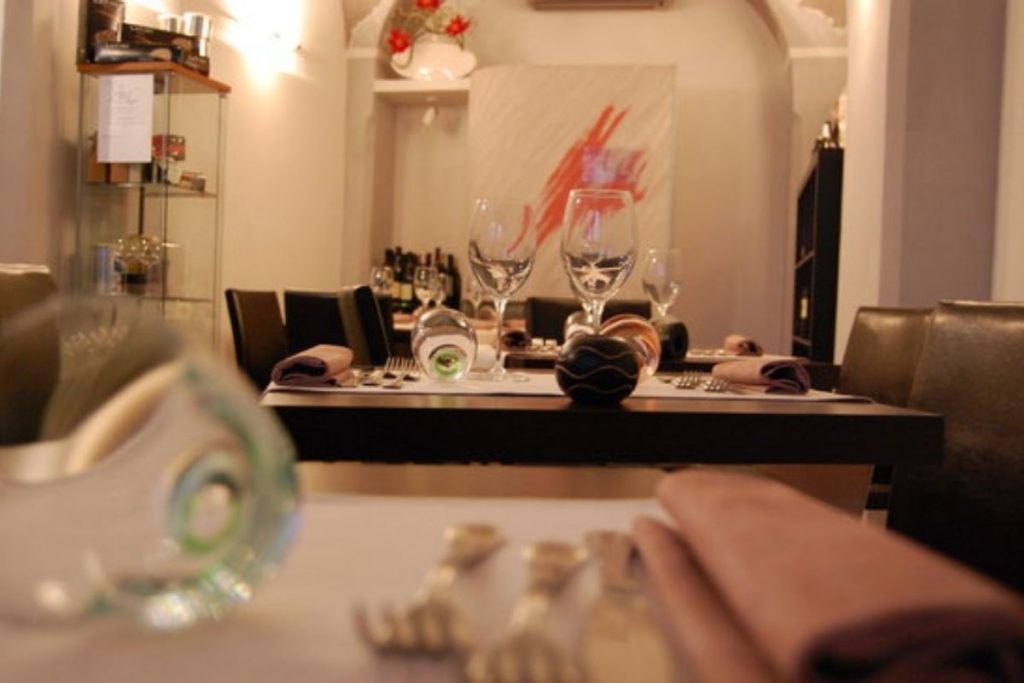 Sibilla, one of the best restaurants in Tivoli Italy is located in the breathtaking setting of the Acropoli Tiburtina. If you are looking for a combined location with history and Michelin stars, this one is going to be a perfect choice. The Tivoli restaurant has been welcoming customers dating back from 1720 (Pope Leon XII dined here too). The main feature of Sibilla is its garden. Such a great atmosphere under the pergola and an amazing view. if you are lucky, you might end up having a table at the base of the 2,000-year-old Tempe Minerva.
Indoors the design is classic; during the cold periods, you can warm up next to the fireplace. The cuisine is a great mix of traditional and reinterpretations of this. One of the highlights on the menu is grilled meat. Don't worry if grilled meat is not on your taste: vegan and vegetarian options are available. Price-wise, La Sibilla is one of the most expensive restaurants in Tivoli, however, the quality and uniqueness perfectly justify the expense.
6. Trattoria da Gabriella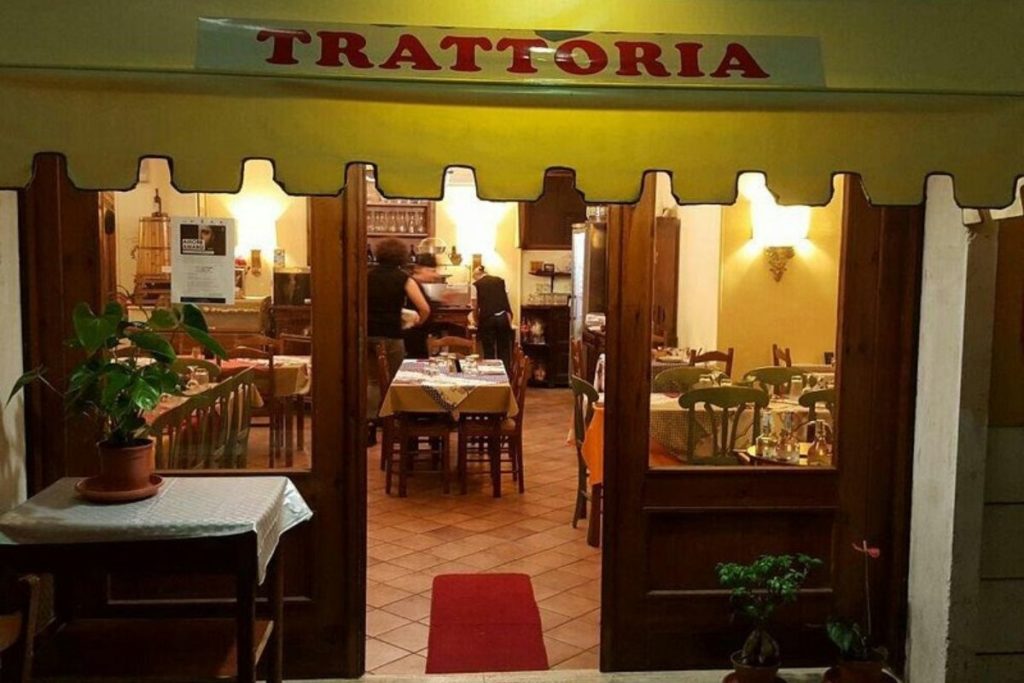 Trattoria da Gabriella is one of the Tivoli village restaurants, which laid its bases on traditional Italian cuisine. The simple recipes are from fresh ingredients giving you the impression that the dish comes straight out of an old Italian kitchen. The 15 euro fixed price menu is an incredible deal to taste the authentic and sincere traditional dishes.
This Tivoli restaurant will make you feel like you are part of a big family. Staff at Trattoria da Gabriella will make sure that you have a good time dining at their lovely restaurant. Generous portion sizes mixed with the House-wine will make you feel like you are dining alongside a big Italian family. Oh, did we mention their Cacio e Pepe is delicious?
7. Viva l'Oste
Viva l'Oste is one of the best restaurants in Tivoli Italy often named the 'gem'. Even though its location is quite secluded, it is definitely worth paying a visit. At this Tivoli restaurant, they pay attention to every little detail from attention towards the guest to the setting of the tables and food presentation. The ingredients used are organic, brought in on a daily from their agricultural territory: quality and quantity for a reasonable price.
This is one of the Tivoli Italian restaurants, where the dessert is homemade. First of all, their pear cake and biscotti next to your coffee are out of this world. Worth a try if you still have room. Secondly, do try their Home-wine, which tastes delicious. Viva l'Oste is a very vintage environment with hand-made chandeliers coming down from the ceiling, completed by antique chairs and tables. A go-to if you would like to try out a non-traditional restaurant.
8. Trattoria Pizzeria Buca Di Sant'Antonio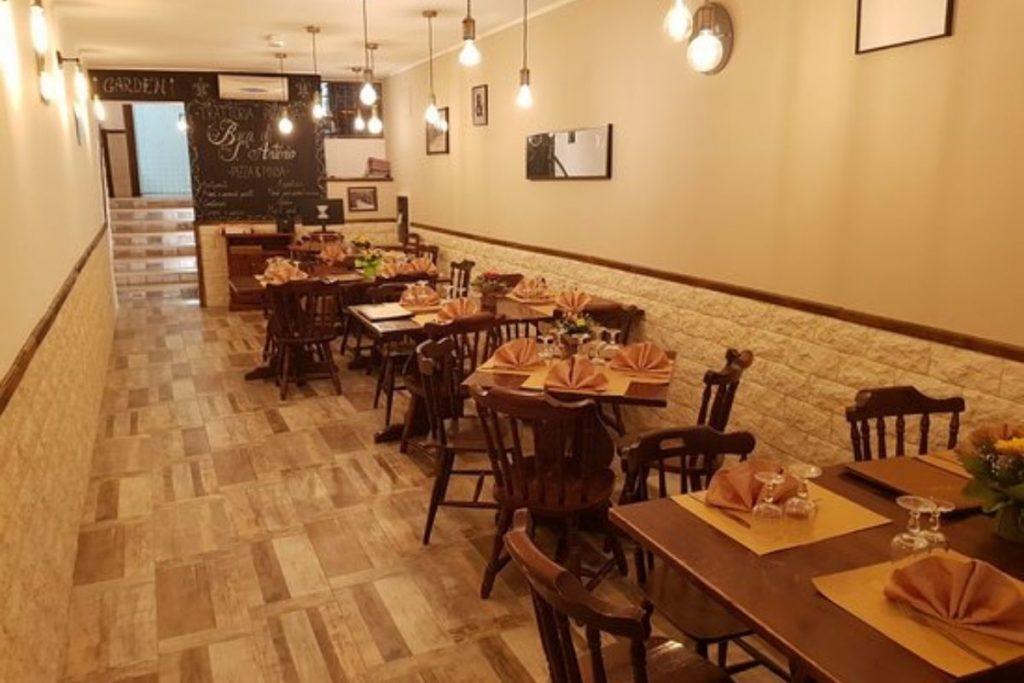 If you are looking to visit one of the best restaurants in Tivoli Italy, then Trattoria Pizzeria Buca Di Sant'Antonio is going to be to your taste. It is a typical Italian restaurant, where it feels like you are eating in someone's home. The atmosphere is relaxed, the staff makes you feel at home and at ease. Their serving sizes are generous: the fettucini is to die for!
This Tivoli Italian restaurant is the perfect setting for a casual evening meal. Whether you are choosing a vegetarian dish or not, we recommend pairing it with their House-wine or fine sherry. Note that they serve deliciously cooked monkfish and tagliatelle too. Select between seating either indoors or outdoors at Trattoria Pizzeria Buca Di Sant'Antonia. Your authentic Italian experience is going to be unforgettable.
9. Da Sandrina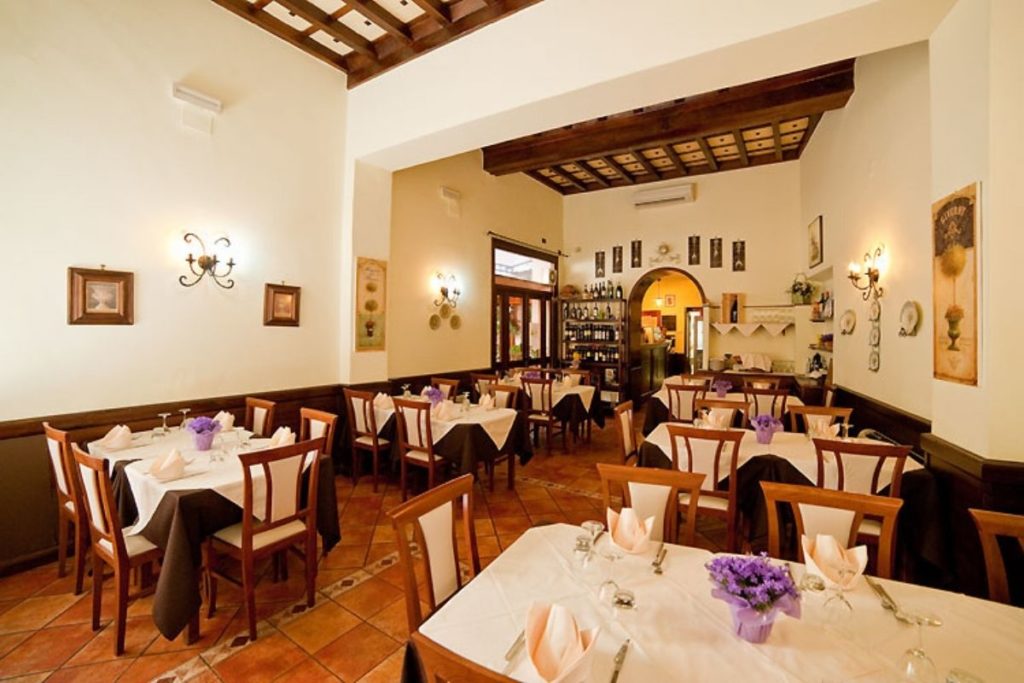 Da Sandrina is one of the Tivoli village restaurants, which is close to the Chiesa di Sant'Andrea, a local attraction. Due to this, it is easy to find the pizzeria. The atmosphere is great, all thanks to the attentive staff who makes sure that everyone is happy while dining. Their price is fair, reflecting the copious serving sizes. The average price for a person is 18 euros.
If you come to this place, do try their salmon, cannelloni, and spaghetti carbonara. All cooked to perfection. This Tivoli Italian restaurant offers a great selection of desserts. Amongst this their tiramisu is delicious. The opening hours at this Tivoli restaurant are between 12.45-14.30 and 19.00-23.00. Make sure you plan and book a table to avoid disappointment.
10. 5 Statue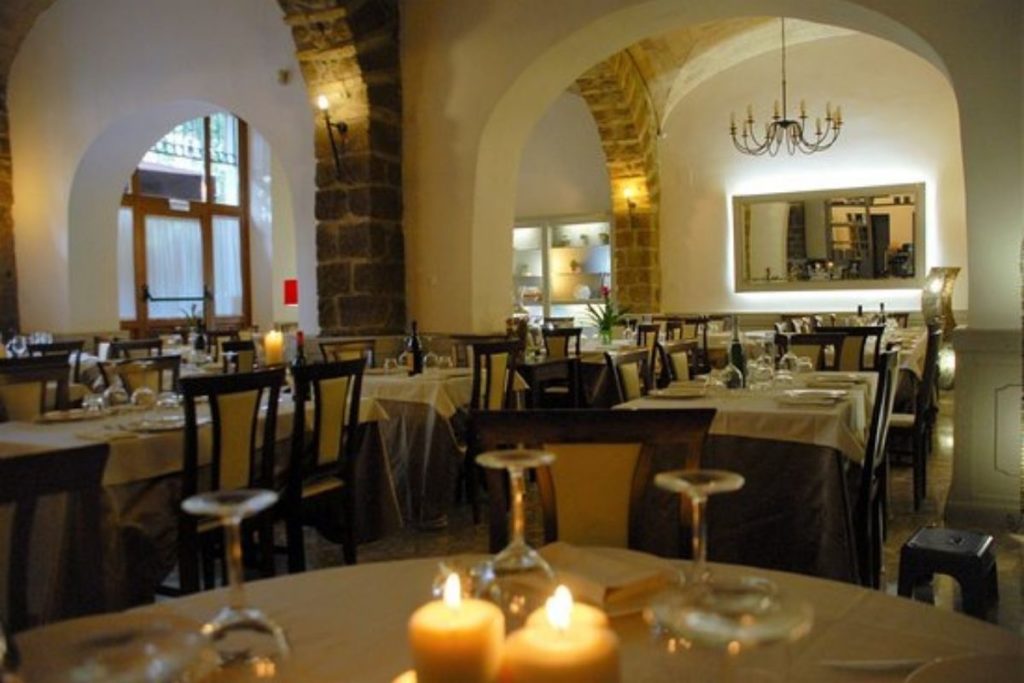 5 Statue is one of the best restaurants in Tivoli Italy, not far from Parco Villa Gregoriana. Their desserts and pastries are homemade. You can order delicious gelato and tiramisu. The chef's philosophy regarding the prepared dishes is that the best way to serve an Italian experience is to revisit old recipes and implement this with the modern taste. A balance of traditional, and authentic with a daring, modern twist.
In addition, Tivoli village restaurants always use fresh ingredients, for example, fish. That is the reason why their salmon is always a popular choice. Their spaghetti and ravioli are a must-try if you're visiting 5 Statue restaurant. The price can range from 20 to 50 euros, all depending on the number of courses you will choose. The ambiance of 5 Statue is peaceful with a professional service to cater to all your needs. Make sure to reserve a table ahead of arrival.
Wrapping up the 10 best restaurants in Tivoli Italy
This concludes our list with suggestions on where to dine if you are visiting Tivoli. Whether you want to visit a secluded location or a spot closer to the busy streets of this town: we got you! All the restaurants pride themselves on quick service and generous serving sizes. Some of them are more traditional and authentic, the others have a twist of the modern and creative.
Tivoli is a town of homemade pasta and desserts. In addition to the wine coming from the chilled wine cellar. Here you can find all types of locations to dine in. For example trattorias, pizzerias, Osteria, and even Michelin star restaurants. Excellent dishes with fresh and organic products. Set menu and option to freely choose from. Endless options to discover the Italian cuisine in Tivoli. Have you decided on which one is your must-go-to?
Try out some local dishes in Sicily, or have a look at our best olive oil brands and chocolate brands article. If you need some more ideas for what to do in and around Tivoli, make sure you check our best day trips from Rome, as well as secret hiking spots around Rome.
Pin It: 10 Best Restaurants in Tivoli