10 Great Movies Shot In Italy
The cinema world has seen many great movies shot in Italy. What kind of scenery could you possibly want that you cannot find in the country? From the Alps to the hottest beaches, Italy has it all. And we've compiled for you a list of the 10 best – American and Italian movies made in Italy. Dive in to learn some conversation-worthy secrets!
10 Great Movies Shot In Italy
Surely, you know more about movies shot in Italy than The Godfather and Eat, Pray, Love. No? We can't believe it. Whether you are into movies shot in Venice Italy, like The Tourist or Don't Look Now, or into green valleys of Wonder Woman, here, you'll have it all. When you are done reading, we would love to know your own favorite Italian-made movies!
1. The Tourist (2010)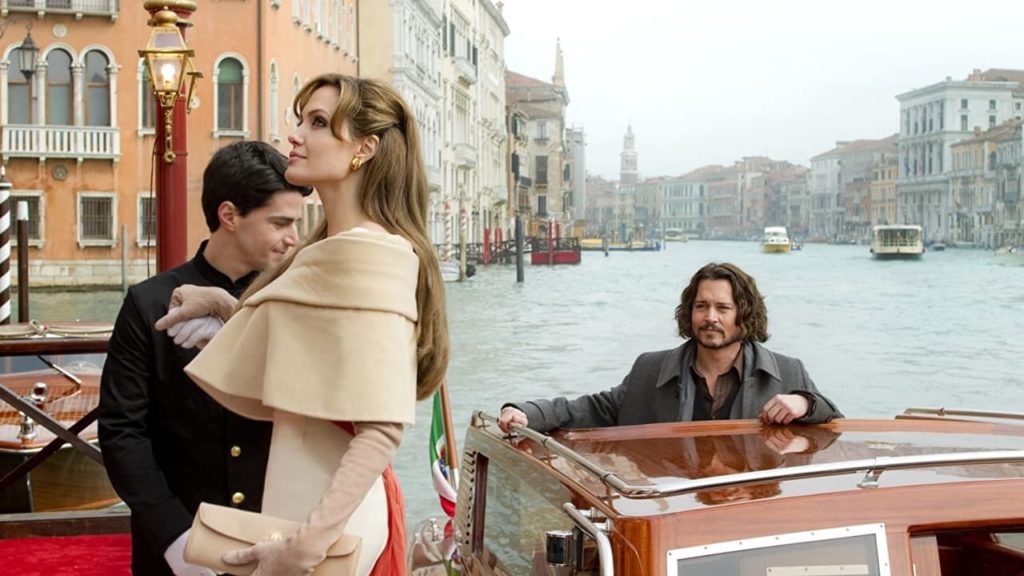 The Tourist is one of the movies made in Italy that it would be a shame to miss. It is a remake of the French movie "Anthony Zimmer," released in 2005. It is also one of the top movies shot in Venice Italy. You will spot the Grand Canal, the Palazzo Pisani Moretta, and the Rialto Bridge during the movie.
The Tourist features Johnny Depp and Angelina Jolie in an easy plot between romance, thrill, and adventure. An American tourist meets a British woman on a train trip. The trip births a delicate romance that could be boring – however, the mystery surrounding the woman is a delicious plot twist.
2. The Talented Mr. Ripley (1999)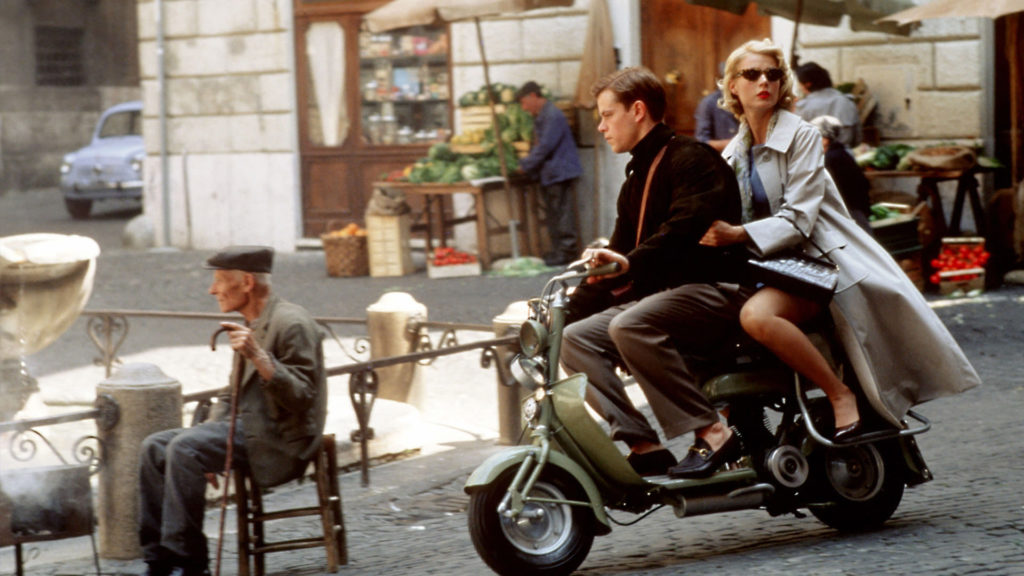 The Talented Mr. Ripley happens in the late 1950s, with an excellent Matt Damon starring as the protagonist. The movie takes place in Rome, Naples, and Salerno on the Amalfi Coast – enough scenery to make you dream for days.
The story, however, is nothing close to a dream. A young man is hired to bring a millionaire playboy back from Italy to New York – and fails. He infiltrates the life of Dickie Greenleaf, whom he was supposed to retrieve – and dives into murder, lies, and betrayal.
3. Ocean's Twelve (2014)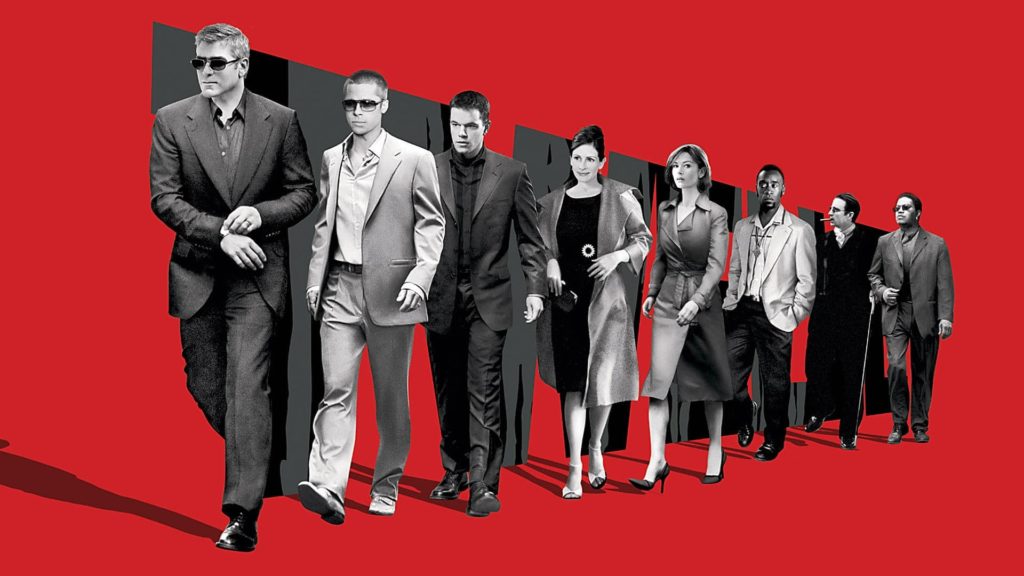 Ocean's Twelve, released in 2004, follows the success of its prequel Ocean's Eleven. It initially took place in Amsterdam and became the 10th highest-grossing movie in 2004 with $362 million. It stars famous actors including Catherine Zeta-Jones, George Clooney, Brad Pitt, Julia Roberts, and Matt Damon.
One of the most famous movies set in Italy, Ocean's Twelve, features the Sicilian beach town of Trapani, Castellammare del Golfo, and Lake Como in the North of Italy.
4. Movies shot in Italy: La Dolce Vita (1960)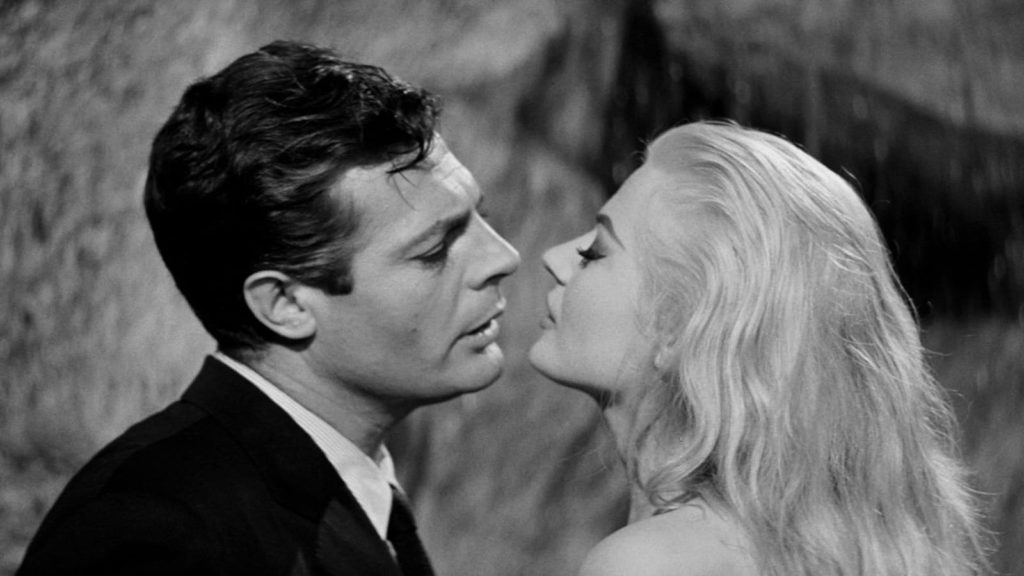 La Dolce Vita is a proper Italian movie set in Rome, which translates to "the sweet life." One of the oldest movies made in Italy, it follows a paparazzo's life for a week in Rome and Vatican City.
One of Federico Fellini's best movies shot in Italy, La Dolce Vita features Via Veneto, the Trevi Fountain, Saint Peter's Square, and many other Roman locations in a whirlwind of romance.
5. Gladiator (2000)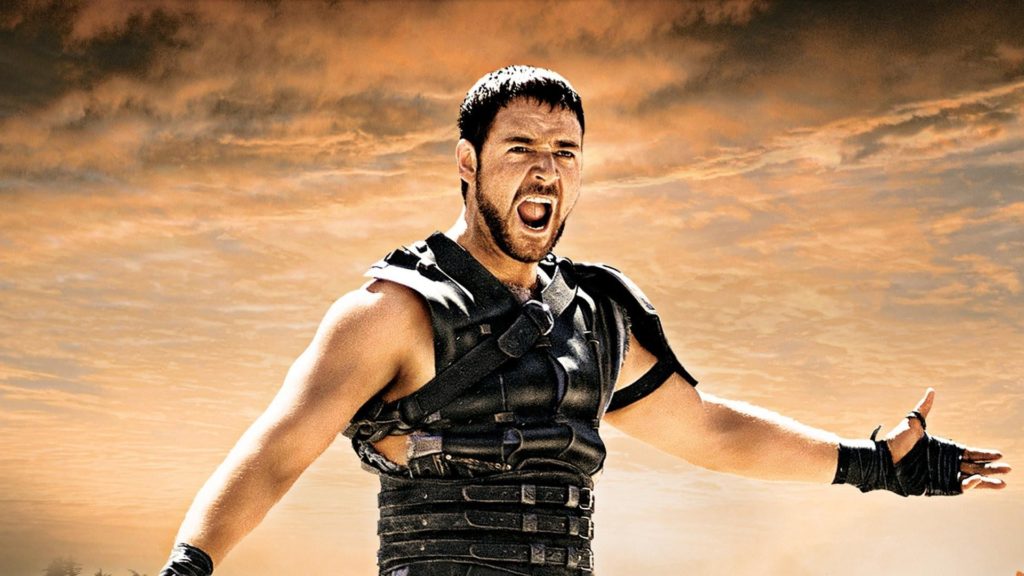 Gladiator came out 21 years ago – can you believe it? The blockbuster, which stars Russell Crowe, features England, Malta, and Morocco for the most part. However, the movie also takes place in Tuscany and Siena, two more than perfect locations for one of the most thrilling movies set in Italy.
6. Amazing movies shot in Italy: Wonder Woman (2017)
Wonder Woman is one of the most widely famous American movies in the world. Yet, it is one of the most famous movies shot in Italy, more precisely in Matera. Matera earned the status of World Heritage town by UNESCO in 1993, with its Sassi cave-like houses built from volcanic rock.
In this Wonder Woman movie, the Amazon princess fights the evil of the First World War to give a man a free new world. Some filming locations include the Church of St. Falcione and the Square of St. Peter Church, while some others include nature in the surroundings.
7. Eat Pray Love (2010)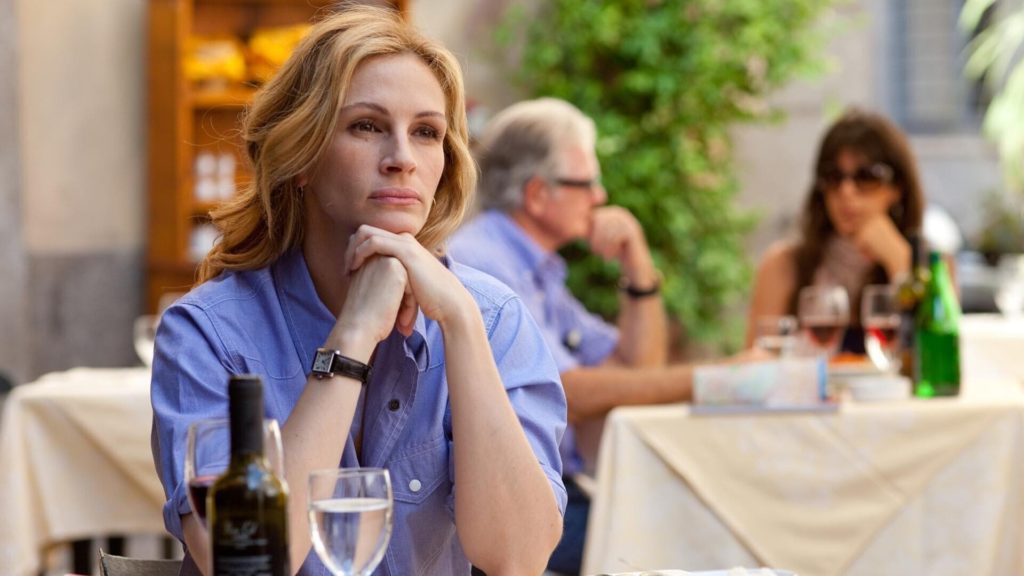 Eat, Pray, Love is definitely one of the movies shot in Italy to watch if you're on the verge of turning your life around. Elizabeth, an American writer, realizes that her life no longer matches her personality. She decides to go on a trip around the world, starting with four months in Italy.
Filming locations include Rome and Naples. Notably, we can see the Pio Monte della Misericordia Church and L'Antica Pizzeria Da Michele which you can come across in several cities of Italy.
8. The Godfather (1972): Best movies shot in Italy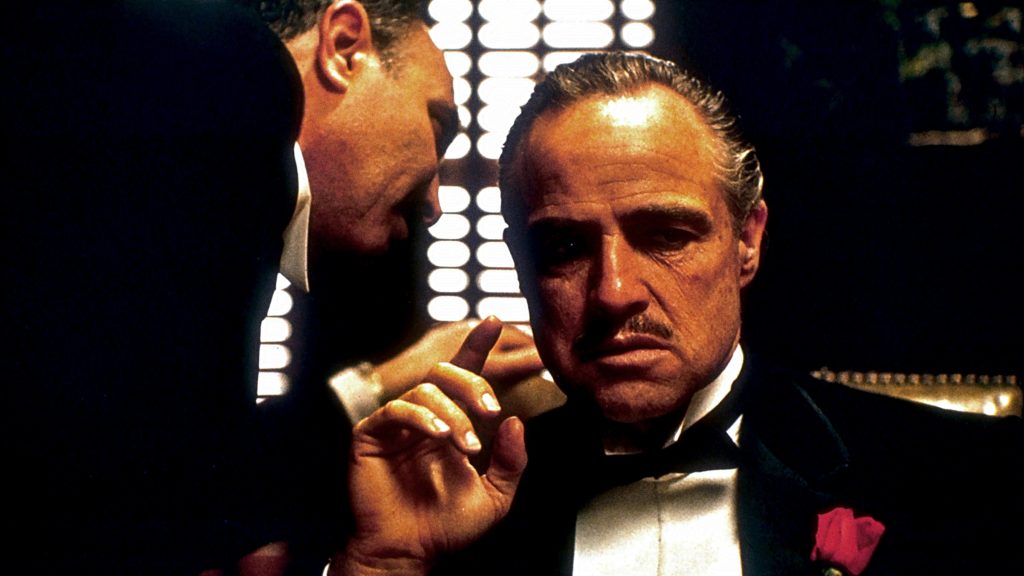 The Godfather is a series of three movies made in Italy, all more stunning than the previous one in scenery and acting. The first one, released in 1972, stars Al Pacino and Marlon Brando. The two actors, great figures of Italian-American cinema, rock their roles to a level never-before-seen as chiefs of a Sicilian mob family.
The trilogy has all three movies set in Italy, notably in sunny Sicily with towns and villages like Forza d'Argo, Taormina, and Savoca. Besides, The Godfather has won many Oscars over the years, for Best Picture, Best Adapted Screenplay, and Best Actor for Marlon Brando.
9. Don't look now (1973)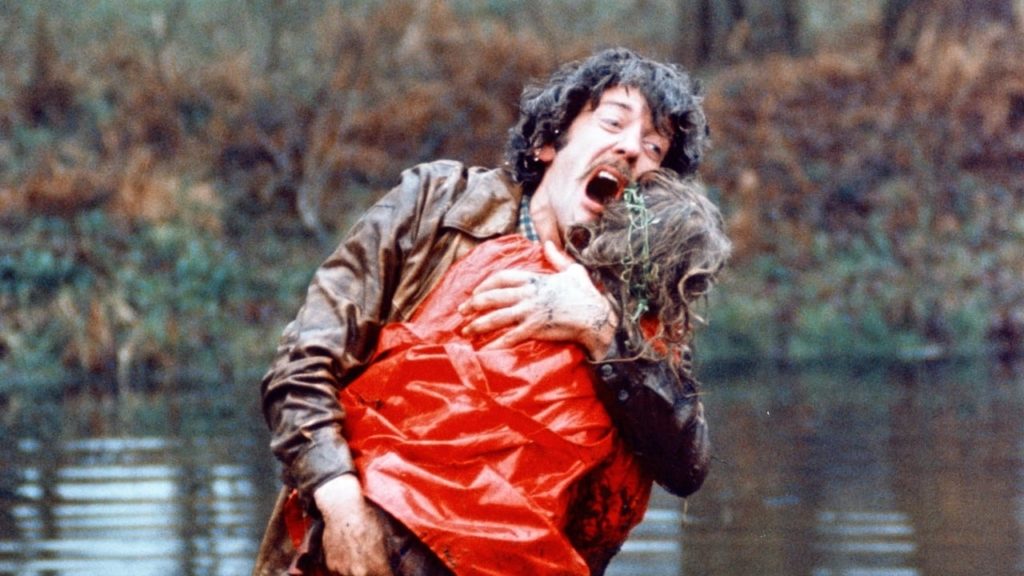 Don't Look Now is one of the oldest movies shot in Venice Italy. Still, it's 97% rating on Rotten Tomatoes is not due to chance. A perfect mix between thriller and horror movie, 1973 Don't Look Now stars Donald Sutherland and Julie Christie. The actors, who play an English couple in grief after losing their daughter, mess with psychology and feelings – big time.
Undoubtedly, this movie is a crazily amazing adaptation of a Daphne du Maurier book. By the way, if you've never read anything from Daphne du Maurier – now is as good a time as any!
10. Casino Royale (2006)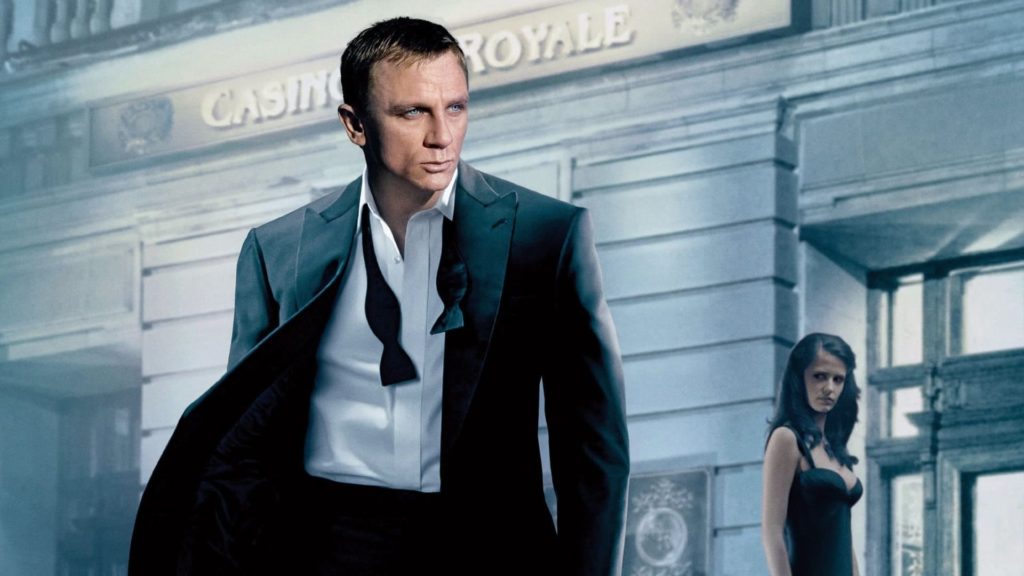 In the same vein, 2006 Casino Royale – the 21st James Bond movie has become one of the most famous American movies set in Italy. Quite a handful of James Bond movies occur in Italy, like Quantum of Solace (2008).
This mix of action and thriller takes its base story from an Ian Fleming novel and generated almost 600 million dollars in revenue in 2006. In this movie, Bond faces danger once more as he tries to stop Le Chiffre, a banker affiliated with terrorists, from winning over the terrorist world – and the normal world.
Moreover, in this movie, Venice stars almost as the main character. The city makes Casino Royale one of the top movies shot in Venice Italy. All the while echoing an amazing performance by Daniel Craig that turns heads.
Wrapping up 10 movies shot in Italy
To sum up, there you have them, the very best movies shot in Venice Italy, and other tremendously famous cities of Italy. From Wonder Woman to Casino Royale, from The Godfather to Eat, Pray, Love, we have selected the finest movies set in Italy. In addition to this, we are always open to discovering new recommendations. Apart from this, if there exist other great movies shot in Italy that we have not mentioned, we would love to discuss your favorite blockbusters! For all the Italian culture lovers, you might even love to find out the most famous Italian songs of all time!
Pin It: 10 Great Movies Shot in Italy