Who doesn't love a good glass of wine to go with their favorite light pasta dishes or seafood dishes? Pinot Grigio is widely loved around the world, so we thought to bring you the famous Italian Pinot Grigio brands and talk about them briefly. What makes these Italian Pinot Grigio wines so lovable? They are from Italian Pinot Grigio wine brands that have been producing wine for a few decades now if not centuries.
First of all Pinot Grigio is thought to be a genetic mutation of Pinot Noir and there is still a dispute as to which area it belongs to, France or Germany. With that being said, in Italy, it is present in areas such as Trentino, Friuli Venezia Giulia, and Veneto. Italian Pinot Grigio wine brands made sure to carefully select the grapes for their wine and everyone can decide for themselves which one they prefer among the best Italian Pinot Grigio brands on the list.
10 Best Italian Pinot Grigio Brands
So what does Pinot Grigio means? The name of the grape is Pinot Gris and it has a coppery color, sometimes the grape is even defined as 'gray grape'. It is common that the grape is vinified in white, however, if the must is left in contact with the skins, the wine can take on a natural orange tone. Pinot Grigio is known for its fruity and fresh aroma.
When tasting the wine you can feel notes of pear, apple, peach, and melon, sometimes even citrus notes, depending on the brand. What to pair it with? Pinot Grigio is recommended to be paired with seafood, light pasta, and even vegetarian options, such as mushrooms.
If you're planning a wine tour in Italy, and you're looking to find the best Italian wine regions, make sure you have knowledge about Italian wines beforehand. Also, make sure you're booking the best accommodation at your Italian destination!
1. Nals Margreid – Nalles Magrè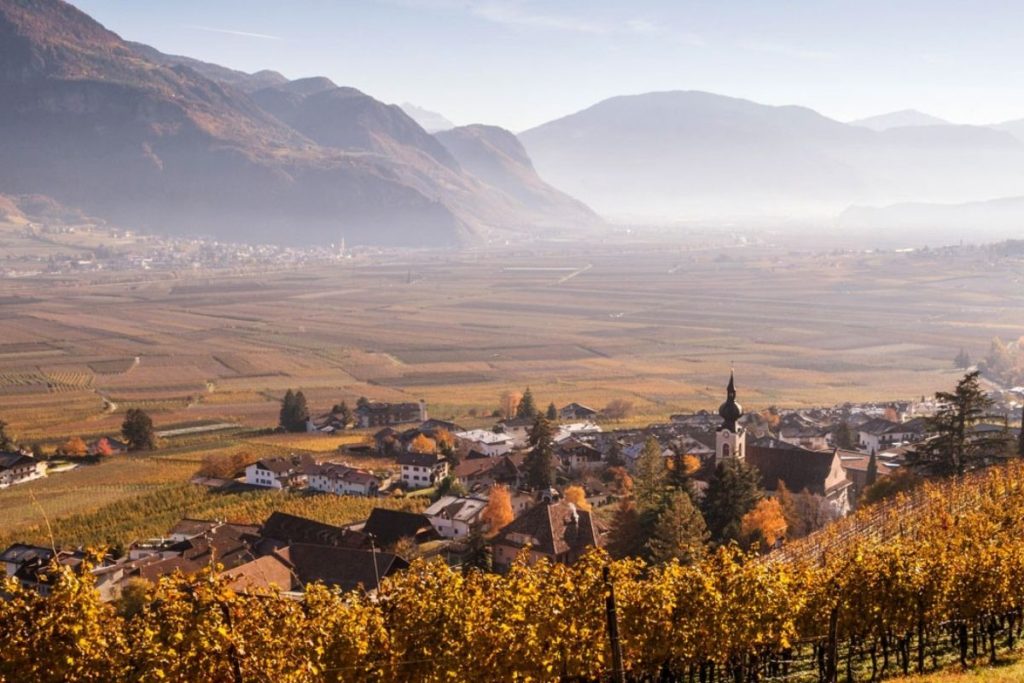 Let's start with the first Italian Pinot Grigio brands on this list which is thought to be the best. Nals Margreid Punggl from 2013 but also from 2019 is one of the best Pinot Grigio wines out there. Made in the Alto Adige, Nals Margreid has 14 different areas of vineyards in Italy. Their wines average around 13 years of age.
Why is Punggl so good then? This wine is rich while it keeps its freshness and the acidity is just about right. The aromas contain fresh stone fruit with citrus and some spice. You can easily pair this with some salads, seafood, and chicken. We can also not forget light pasta dishes and risottos. Nals Margreid is perfect among the Italian brands of Pinot Grigio.
2. Di Lenardo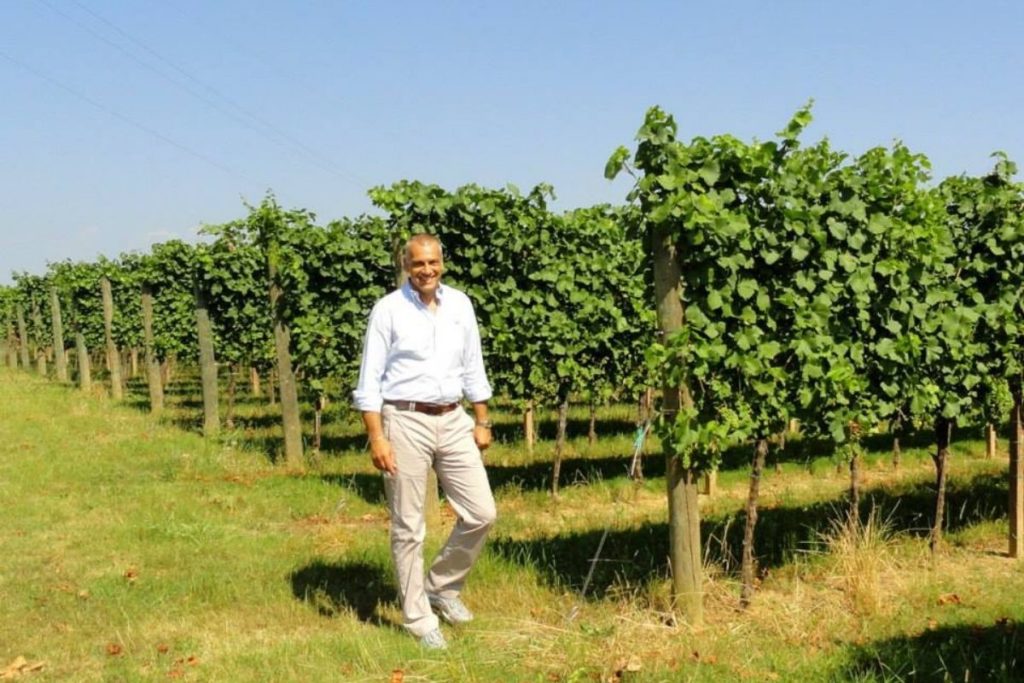 Di Lenardo is another one of the famous Italian Pinot Grigio brands that you must try. Massimo Di Lenardo is the founder and currently, they have 5 large vineyards in Italy. Di Lenardo wines are also thought to be the best due to their unique tastes and aromas.
The Friuli Doc Pinot Grigio wine is hand-harvested. Di Lenardo claims that their Pinot Grigio line is a bestseller. They have a good acid balance, with aromas such as pears, apricot, and Acacia flowers. You can pair it with white meat, seafood, some of the famous cheese like Mozarella, and of course light pasta dishes.
3. I Magredi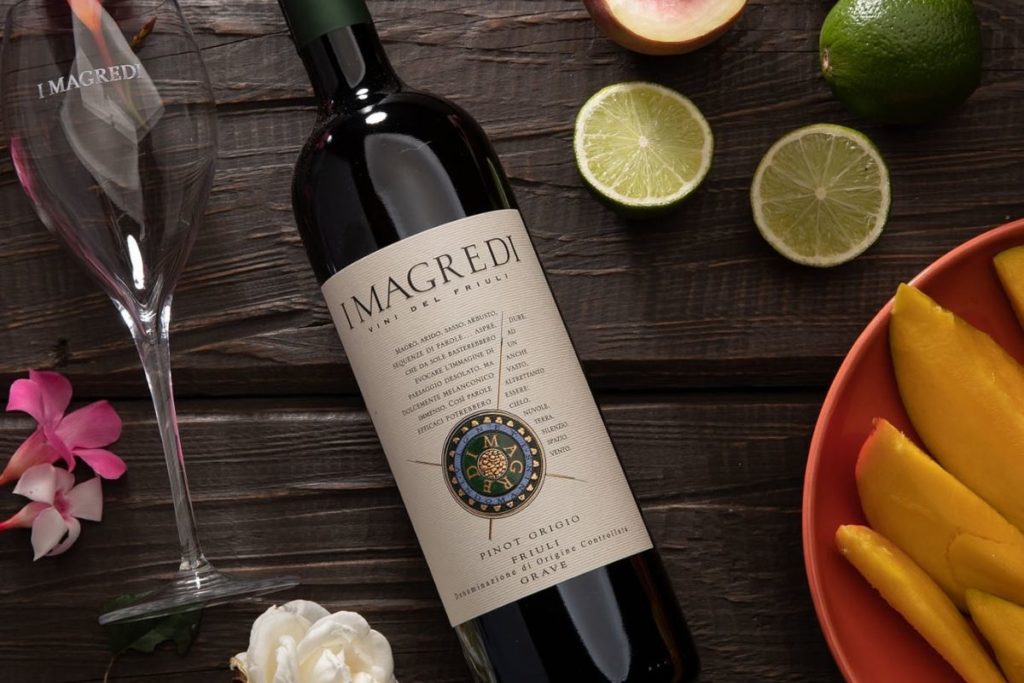 We just have to mention I Magredi, one of the many Italian Pinot Grigio brands owning vineyards since 1968. The Tombacco family owns I Magredi and since then they made quite a name for themselves. They are also committed to protecting the environment, so they installed photovoltaic panels to cover one-third of the energy required for the vinery.
The Pinot Grigio 2015 has won 5 stars at the Vinitaly International Wine Award. Their grapes are de-stemmed and pressed. Before fermenting the juice, it is left to rest and the aging happens in steel containers. Aromas are rich in pear, citrus, and tropical fruits. Best paired with fish soups.
4. Livio Felluga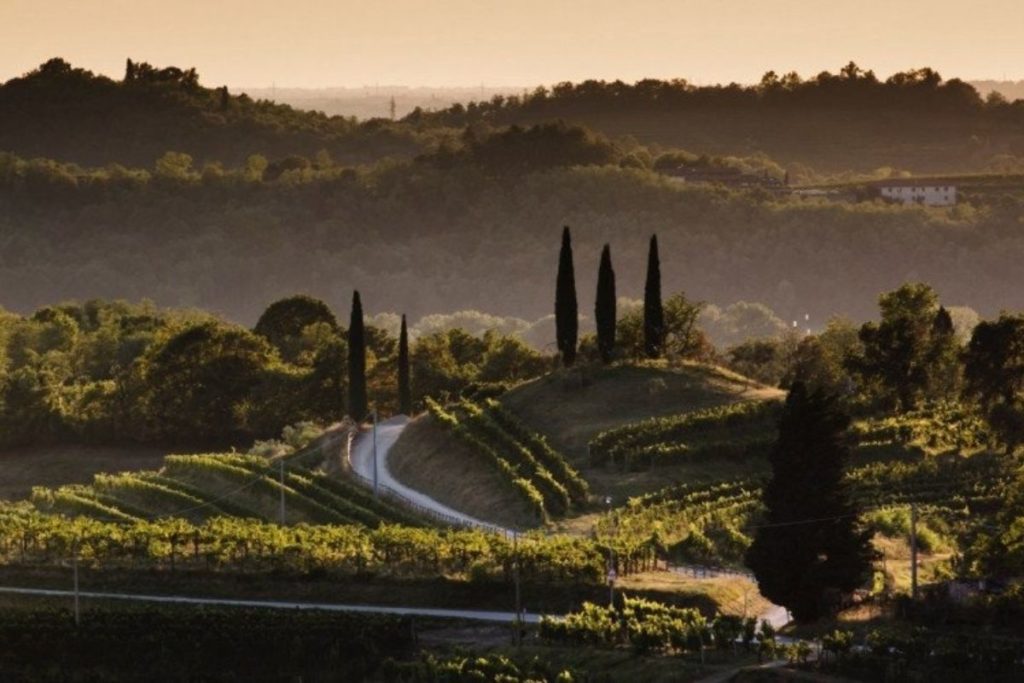 We have to mention the landmark of Friulian, Livio Felluga, one of the most remarkable Italian brands of Pinot Grigio. Their quality wines are worldwide known. The winemaking began after World War II when Livio was finally able to buy vineyards in the area of Rosazzo. Thanks to this realization, his wine and vineyard soon became famous.
The 2020 Pinot Grigio is a still white wine and it is refined on the lees for about six months. Through the Pinot Grigio Livio managed to enclose notes of Friuli Venezia Giulia. The scent is intense, complex with hints of white flowers and fruits. The taste is fresh and well-balanced. A bottle costs €17.50 which is quite affordable for such a high-quality wine.
5. Jermann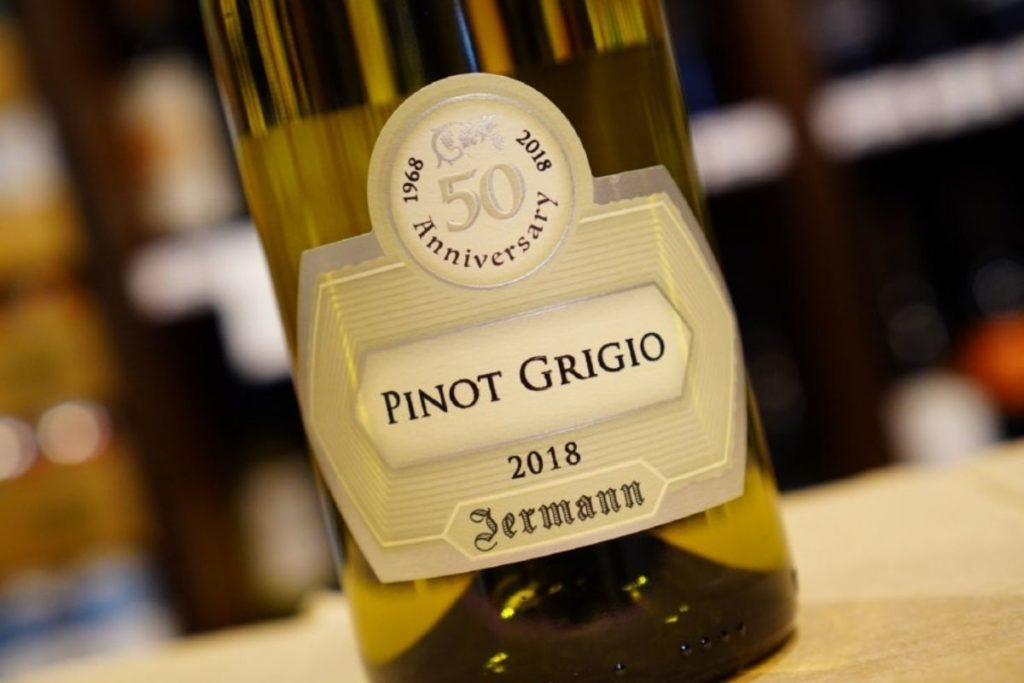 The story of Jermann started when Anton Jermann followed his heart all the way to Slovenia to search for wines. But he managed to find his way to Friuli Venezia Giulia. This is where he started growing grapes and building a winery, which led to leaving a legacy for his family. His son Angelo, passed away at 95 just a few years ago. Silvio Jermann is now the current CEO of the Jermann brand and renowned Italian Pinot Grigio brands.
The Pinot Grigio 2020 has an intense straw-yellow color, with a fruity aroma. The taste is dry yet still velvety. The acidity level is not too bad either and it can be kept on the shelf for 3-4 years. Best to be paired with fish soups, squid ink lasagnette pasta, and even crayfish sauce. This Italian Pinot Grigio wines also have a 2014 edition to celebrate 40 years of the label.
6. La Sclusa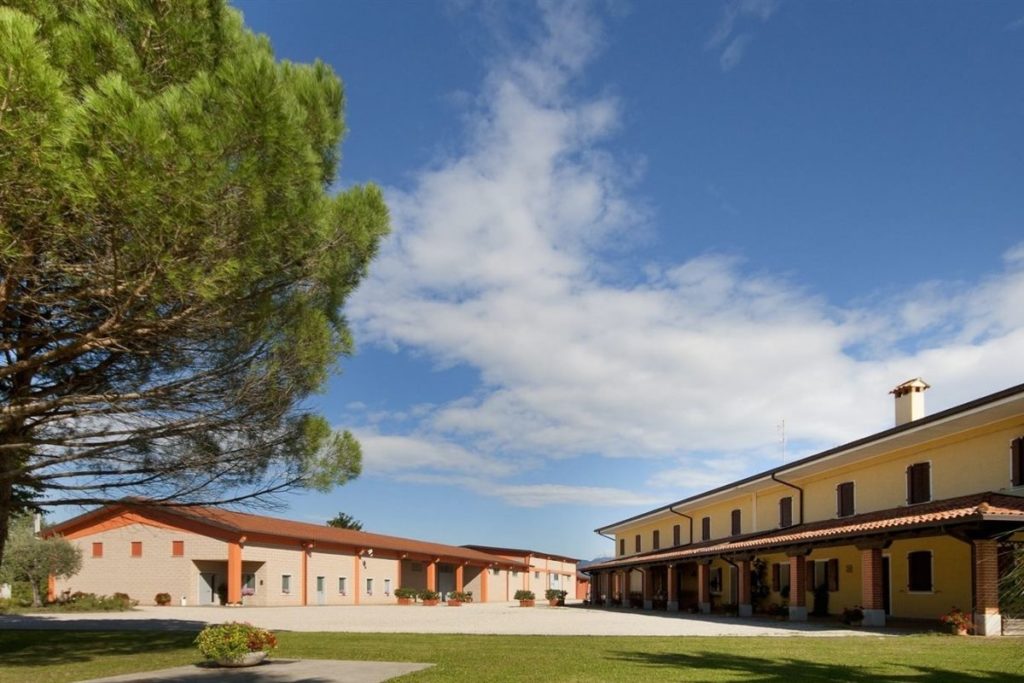 The story of La Sclusa and its Italian Pinot Grigio wines started in 1763 in the hills of Friuli. The Zorzettig family was the founder of the brand and an important name to mention is Gino Zorzettig who became the owner of the company in 1971. Only in 1995 did it take the name of La Sclusa. They have vineyards in Spessa as well as an old farmhouse.
These Italian Pinot Grigio wine brands are all special in their own way. The DOC Friuli Colli Orientali dry white wine is a modification of Pinot Noir. The fragrance is delicate and floral. Taste-wise it shows hints of dried fruit as well as walnut husk and toasted almonds. It is best paired with eggs and fish dishes.
7. Santa Margherita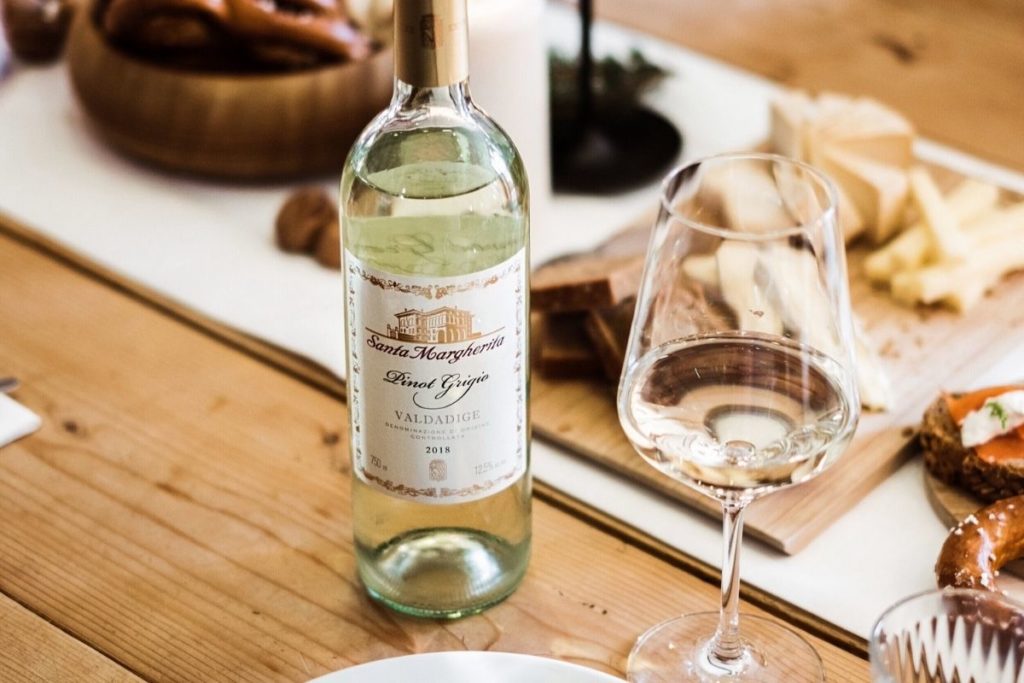 Santa Margherita isn't just another one of the best Italian Pinot Grigio brands, but it is also a love story. The brand was born at the hands of Gaetano Marzotoo in 1935 in the Venetian countryside. He named the company after his wife Margherita. Gaetano loved people, nature, and technology working in harmony. That is why he built this brand and developed his vineyards which have been present since Roman times.
As with many brands, the Pinot Grigio is a winner. The winemaker wished to capture fruit and floral notes. Santa Margheritas Pinot Grigio is clean, dry, and versatile. It has a crip and well-balanced taste, yet it remains refreshing. It has an aroma of golden apples. What type of meal goes with Santa Margherita's Pinot Grigio? We recommend fresh cheeses, white meats, and souffles. It is also suitable to pair with seafood.
8. Zenato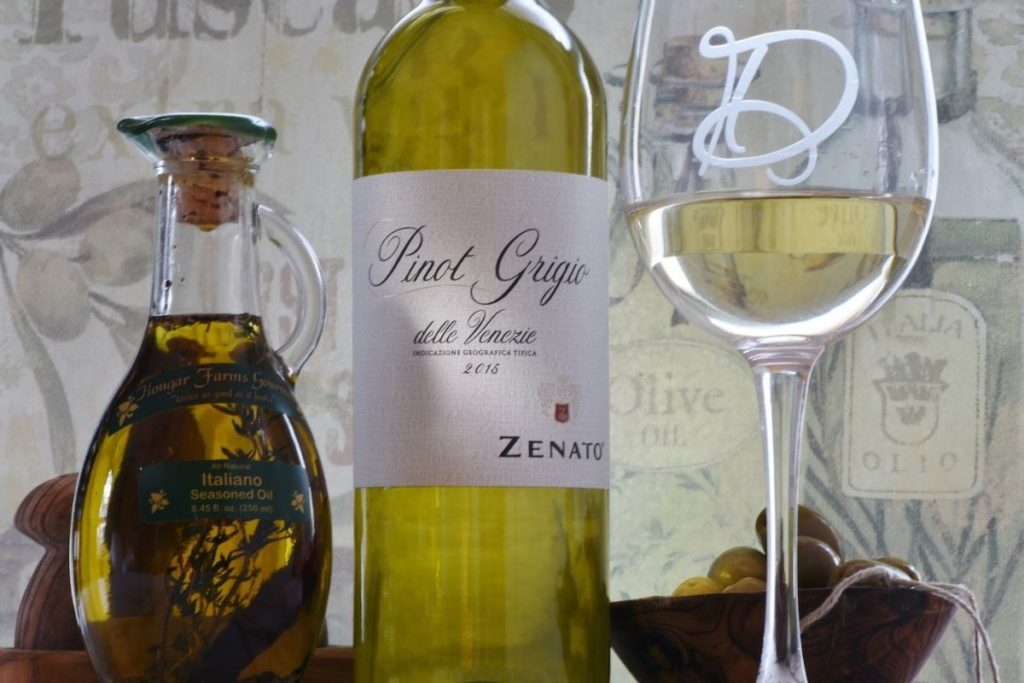 Did you know that Zenato has over for its 95 hectares of vineyards in Lugana and Valpolicella? On one hand, you'll find white wine, on the other red wine, however, both are equally of high quality. Sergio Zenato founded the brand in 1960. It is clear Sergio had a passion for his land and its people. Today, his son, Alberto has taken over the Zenato brand.
The Zenato Pinot Grigio Delle Venezie is from the year 2017 and costs about €10. The aromas are green and flinty, which makes the wine crips, fresh, and with hints of apple and pear. There is a pattern among the best Italian Pinot Grigio brands having the same aromas, yet they are distinctive. As with most of the Pinot Grigio wines, it is best to pair it with seafood and or any white fish.
9. Perusini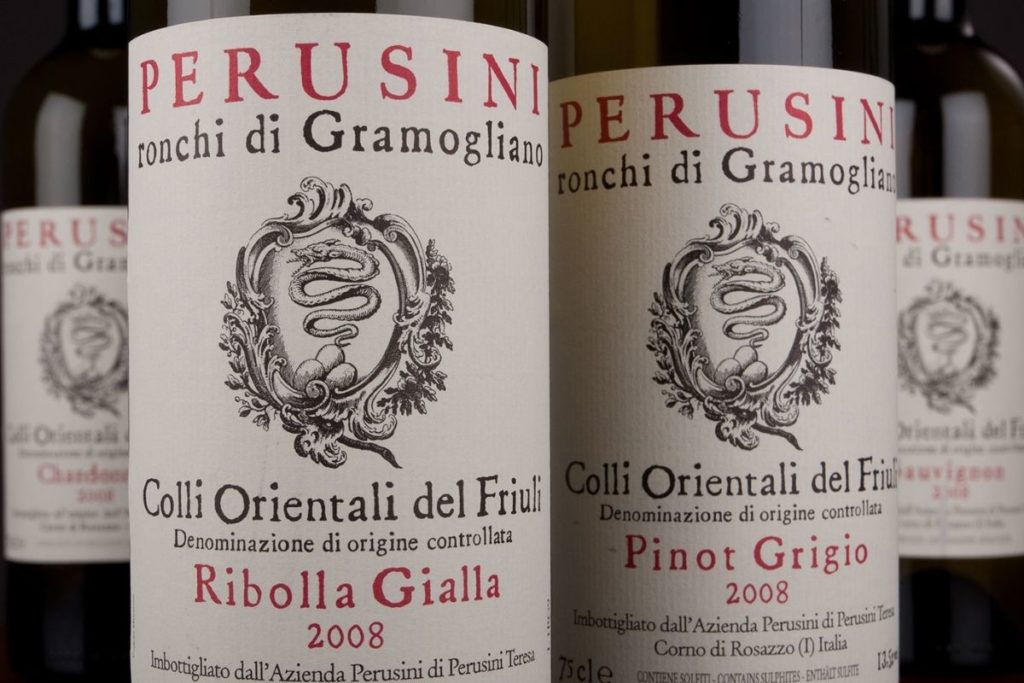 Another important brand to take note of is Perusini. They are among the few Italian winemakers that are registered by Veronelli. Giacomo Perusini was a founding member who began the selection of native vines. He die during the First World was and his wife Giuseppina Perusini relaunches these Friulian wines. The seat of the family is in the castle or Rocca Vernarda and the current owner is Teresa.
The Pinot Grigio is an excellent wine among the Perusini label. It is mineral, savory and lively. Characterized by a straw yellow color, once again fruity aromas are present. Aromas such as pear and peach are present. Best served with seafood as with the rest of the wines. They have a line from 2016 and also 2020. The price is about €20/bottle.
10. Pighin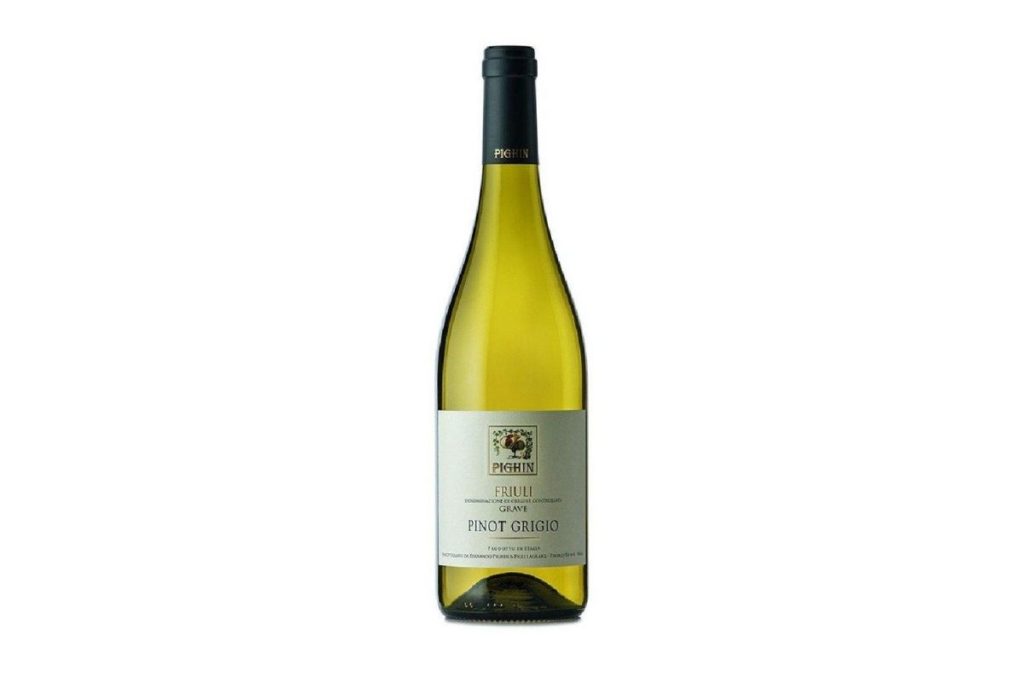 The last important brand we want to mention is the Pighin from Friuli Venezia Giulia all the way from 1963. Brothers Luigi, Ercole, and Fernando already owned a 200-hectare estate in Friuli Grave. These three brothers were able to create a huge business with a modern winery, aging rooms, and corporate offices.
Fernando Pighin bought the company in 2004 and has been under his leadership ever since. Pighin family set new roots and they are still famous for crafting high-quality wine. Let's talk about the last Pinot Grigio on our list then. Pinot Grigio Friuli's Grave is a pricier wine than the rest, retailing at €36/bottle. The main notes are citrus, lemon, and grapefruits as well as pear and green apple.
Do we have to mention which foods go well with this wine? Seafood is on the list again, at the same time it also goes well with vegetarians and any dish containing mushrooms. Why not give it a try and let us know your thoughts on the Pighin Pinot Grigio.
Italian Pinot Grigio brands – Conclusion
This concludes our list of the 10 best Italian Pinot Grigio brands for you to try in your lifetime. These brands have once again proved how Italians can be good at everything and anything, going back centuries. Italian families were raised into winemaking and preserve beautiful and rich vineyards for generations. If you are not quite sure what drink to have with one of your favorite light pasta dishes or seafood, then a Pinot Grigio is always a good idea. Read about our latest articles on liquor brands, pasta dishes, and one of our latest ones on local dishes in Sicily. When it comes to wines, we've got you covered also with sparkling wines, and red wines as well!
Pin it: 10 Best Italian Pinot Grigio Brands