While the most beautiful winter month approaches, it's time we discuss everything you should know about the weather in December in Italy. Not only this, but we'll also see what can you do in Italy in December, and why this is one of the most amazing months to visit this beautiful country? If you're looking for a holiday trip for Christmas, New Year's Eve, or even just to check out the best Christmas Markets, you'll find everything here! Winter in Italy is perfect for those who love mountain destinations and winter sports, but it's also a perfect period to visit some cities that are otherwise really crowded, during the summer months especially.
Italy in December
So, for those asking how is the weather in December in Italy, I must say it might surprise you, but your winter jacket (especially if you're from a colder country) will not be as much needed as you'd expect. Especially if you're rather visiting southern regions of Italy. Italy in December is not as cold as other northern countries, and if you're lucky you'll catch plenty of sunny days during this month! The Italian towns and cities are beautifully decorated, and there's so much to do even in a cold month!
Weather in Italy in December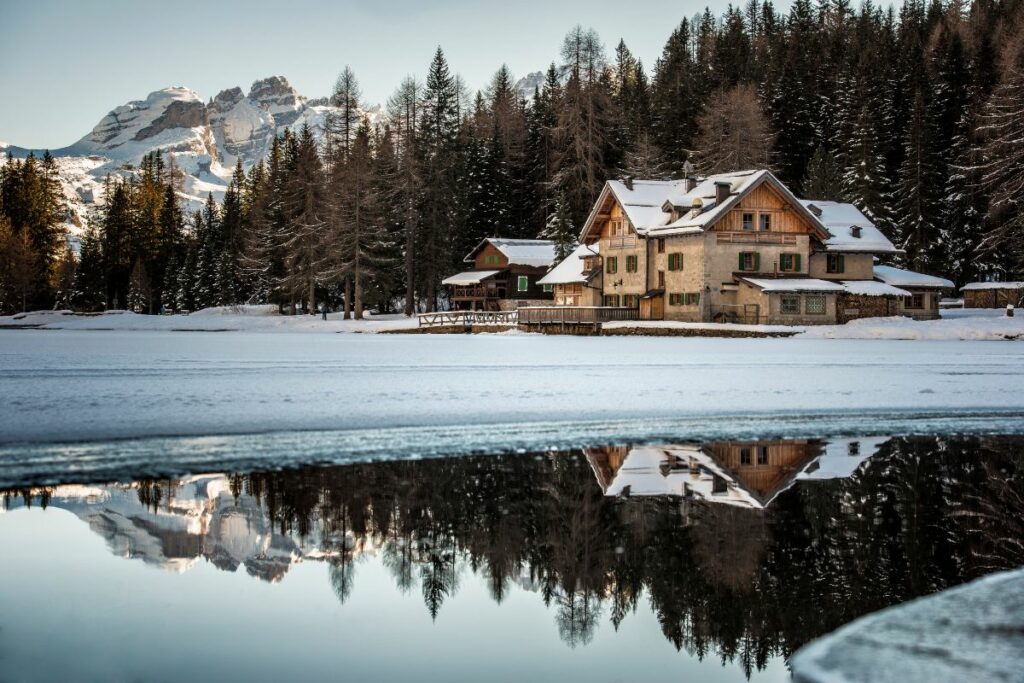 As for any other season, the weather in December in Italy depends on the area you're in. If we look for an average temperature in Dember, that's around 13°C. However, this is adding up to the very southern regions, like the island of Sicily, along with the temperature in the Italian Alps. Italy weather in December should be divided into three segments, north, central, and south.
Also, it's important to remember, that even in the center or southern parts can get very cold if you're far away from the sea. Up north, the average temperature is between -4-5°C. If we speak about Milan, there were many times in January that during the day, there were 10°C for weeks. In central Italy, the average temperature in December ranges between 5 and 13°C, while down south, it's usually 13-16°C.
Best Places to Visit in Italy in December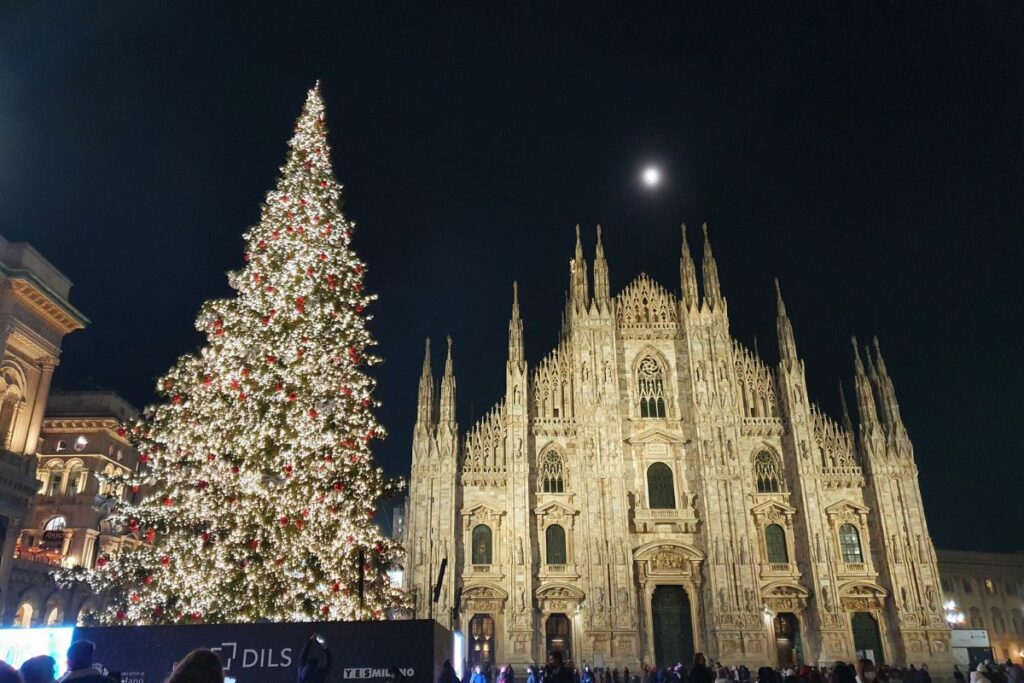 The best places to visit in Italy in December are definitely first and foremost the big cities. I think I've never seen one city (and I lived in plenty around the world) that would be so cute and beautiful in December as Milan. Somewhere the luxury of fashion brands and the Christmas decoration of the city gets mixed.
Especially in the area of the Duomo, and the Galleria Vittorio Emmanuele II is fascinating and beautifully decorated. Rome is also incredibly beautiful in December, as well as many other cities. Since Italy is a mainly Christian country, having the base of the Calothic church in Rome, celebrating Christmas is very important. And usually speaking, Italian love to decorate. To comply with the weather in Italy in December, visiting big cities is the best idea!
Best December Activities
Italy in December isn't only about big cities of course! One of the best things you could do in Italy in December is hit the roads to the mountains and the ski resorts in Northern Italy. Thanks to the beautiful Italian Alps, there are dozens and dozens of ski resorts up north, and of course not only up north, since the Appenins start in Emilia Romagna, and continue their way all the way to the southern point of the peninsula.
So, if we already know how's the December in Italy weather looking like, if you love winter sports, or cozy huts and hotels in the mountains, like places to stay in the Dolomites that offer stunning views, we suggest looking into some mountain destinations. Valle d'Aosta, as well as the area of the Dolomites, are some of the most beloved, most beautiful, and most active areas to visit during this month.
Christmas and New Year's Eve in Italy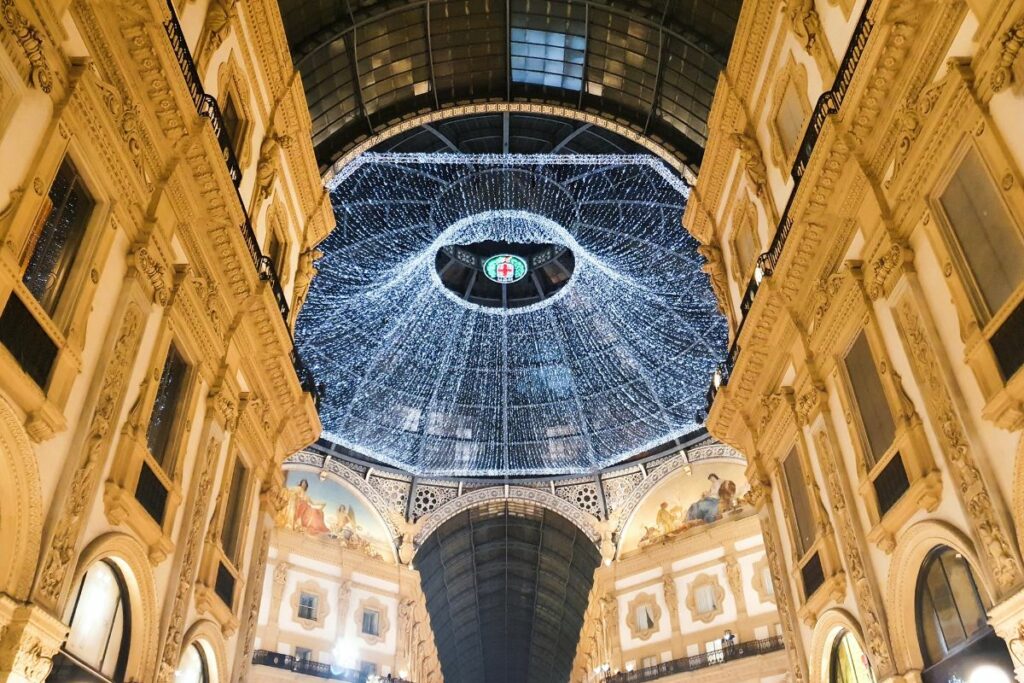 Christmas Markets, hot wine even, candlelight, cozy restaurants, and people in the holiday spirit… That's all present during this period. Spending Christmas in Italy is beautiful, especially if you know the locals. If you don't, you can still visit, and find lots of restaurants offering Christmas eve dinners, and there are many celebrations as well. Both religious and non-religious.
New Year's eve is another story. Italians love to party, and on New Year's Eve, you'll find all locals wandering on the streets, hitting local bars, restaurants, or party places. Fancy parties, cozy celebrations, and all bookable of course, if you're booking in time. Spending New Year's eve in Italy can be either in big cities if you love parties especially, or cozy celebrations in the countryside, if you're looking for something more intimate.
Wrapping up why you should visit Italy in December
Now, that we've been through some highlights for Italy in December, we hope you're ready to visit our country during one of the most magical months of the year. The Christmas decorations, beautiful storefronts, Christmas markets, and life (not like in November) you'll find here will make your holiday perfect. As we've discussed Italy weather in December we highlighted that the temperature varies a lot based on which side of the country you're planning to visit. Make sure you pack and prepare accordingly!
Pin it: Weather in December in Italy