Neapolitan pastries are among the best things in life. How can one honestly say no to one of the authentic Southern Italian desserts we're about to share with you today? Diet or no diet, the only way to enjoy life is by the small victories in your day-to-day life. And how do you do that? By treating yourself. There's no better way to do it than with Italian dessert! All kinds of desserts are available throughout the Italian territory. Each region has its own specialties, and to be fair, Neapolitan pastries have got to be some of the most delicious and mouthwatering ones.
10 Best Neapolitan Pastries
We are sometimes too focused on the many types of cornetti available in the Italian coffee shops. As a result, we sometimes forget the array that composes Italian dessert. The best Neapolitan pastries are about to appear to you now in waves of acquolina – sorry in advance! For the goody greedy soul, read on, take notes, and taste these ASAP!
1. Zeppole di San Giuseppe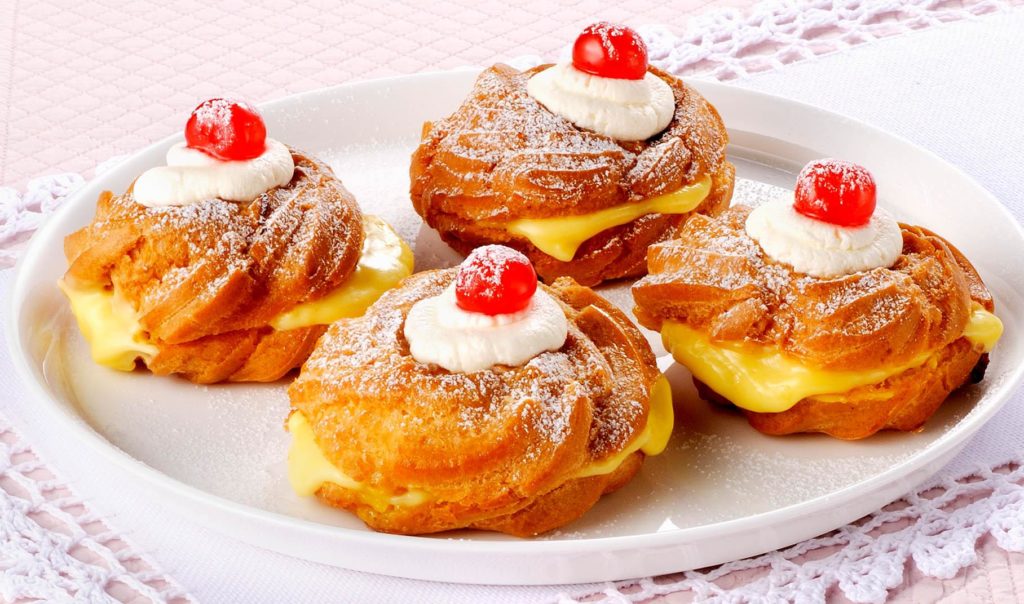 The Zeppola di San Giuseppe is one of the best Neapolitan pastries, without a doubt. With a caffè latte in the morning, the Zeppole, Neapolitan pastries, full of cream and chewiness, are the best way to kickstart the day.
Deep-fried and creamed, they usually feature three cherries all'amarena. We cannot imagine anyone not liking those kinds of donuts traditionally eaten on March 19, on Father's Day.
2. Neapolitan Pastries: Sfogliatella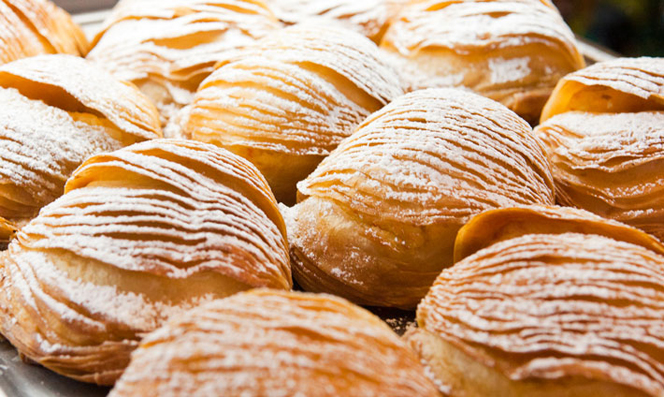 Sfogliatella is one of the most famous Neapolitan pastries and appeared around the 17th Century. This Italian dessert is the Santa Rosa Monastery, between Amalfi and Positano. The small clam-shaped dessert is crispy and slightly caramelized.
Most importantly, its filling of semolina, ricotta, eggs, milk, and sugar is the real show-stealer. Try one, try them all – even if you don't want to, your tastebuds will call for more sfogliatelle. The Scartuchio bakery is an institution in Naples when it comes to sfogliatelle – and more!
3. Graffa napoletana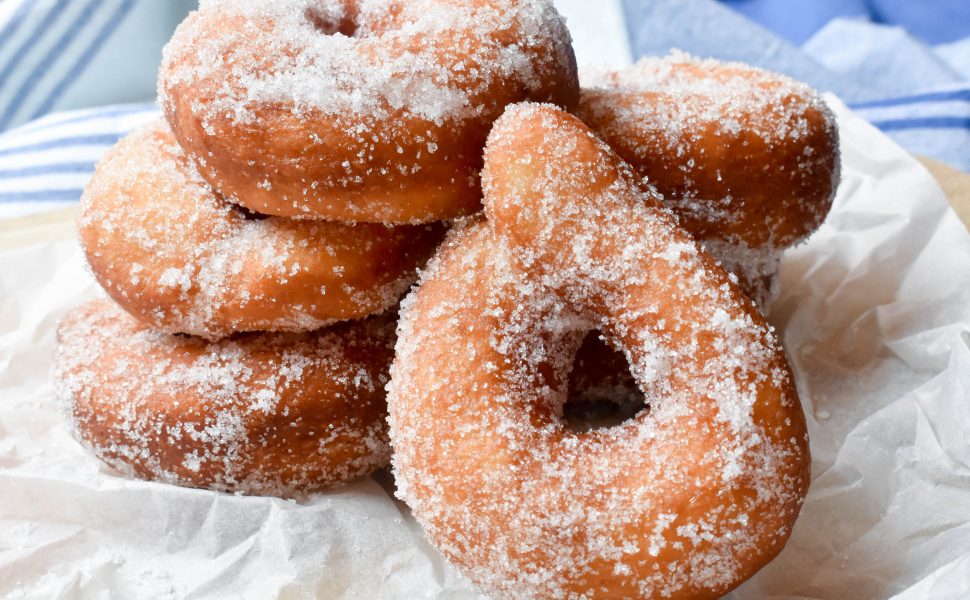 The Graffa Napoletana is one of the most authentic Southern Italian desserts. Sure thing, the graffe look like donuts. It seems to us that the best Italian desserts are sugar-topped and reveal masterpieces of chewiness.
The graffe might have taken their name for the Austrian Krapfen. Instead of being filled with marmalade or cream, the graffe are fried and coated with sugar. Yummy!
4. Neapolitan Pastries: Pastiera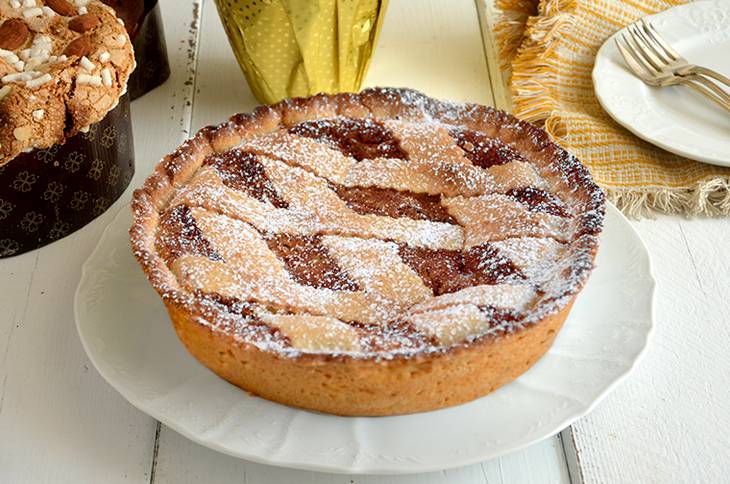 Among the many famous Neapolitan pastries, the pastiera is a mammoth. It is usually a holiday dessert that families cook around Easter time. However, you can still find it in the bakeries of Naples all year round.
Like the sfogliatella, the pastiera is said to have first been baked in a convent. The pie, a blend of eggs, ricotta, and orange flower water, is a light and heartwarming slice of heaven.
5. Torta Caprese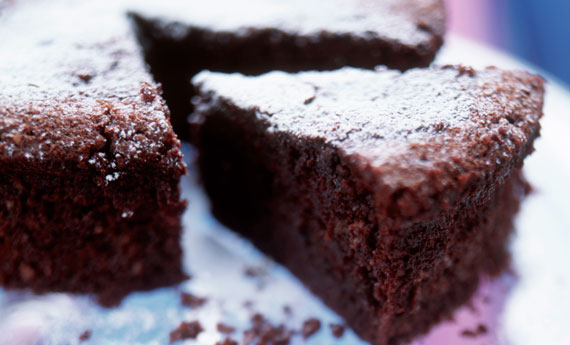 The torta caprese is one of the best Southern Italian pastries. It is everything you could wish for in a cake: gooey-ness, chewiness, crispiness, and chocolate.
The Neapolitan dessert is one of the only Italian sweet treats that does not contain wheat – and the legend says it was a mistake. As far as Neapolitan pastries go, the torta caprese has got to be the one for the real greedy mouths.
6. Torta Ricotta e Pera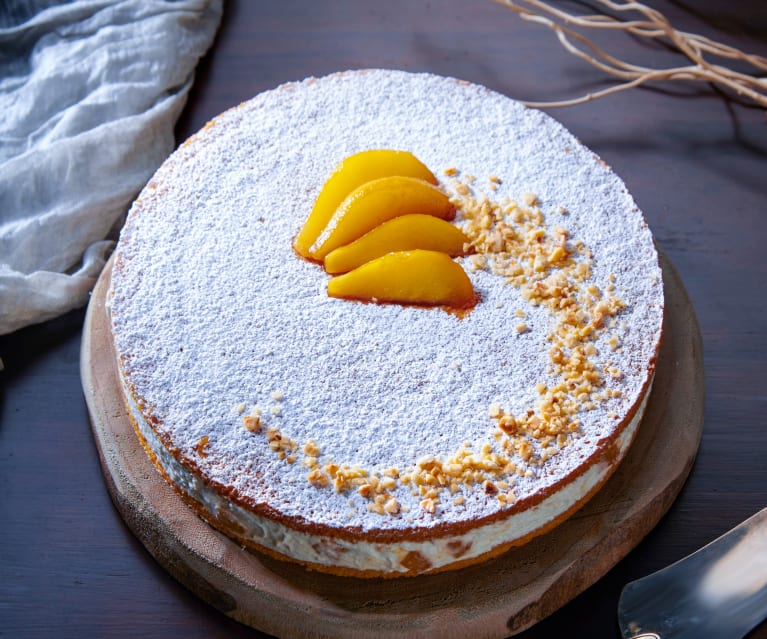 Among the best Neapolitan pastries, there's this one that is fresh and sweet to perfection. The Neapolitan dessert we are thinking of is the ricotta and pear pie, of course.
It is a specialty of the city that contains whipped cream with ricotta and pears. The biscuit is made of hazelnuts, making it an extremely rich and satisfying cake.
7. Roccocò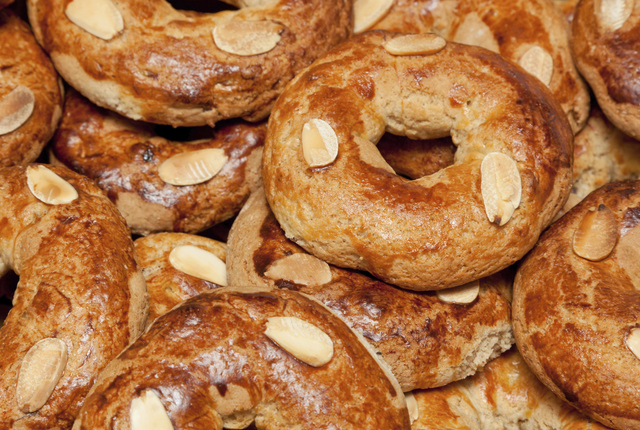 The best Italian desserts are those that still hold on to the relish of tradition. The roccocò is one of the Italian pastries reserved for Christmastime. Their first apparition was in 1320, in a convent in the heart of Napoli.
They soon went on to become some of the most famous and best Neapolitan pastries. Their hard texture is a prime feature of the real roccocò, filled with delicious almonds, eggs, and sugar.
8. Neapolitan Pastries: Struffoli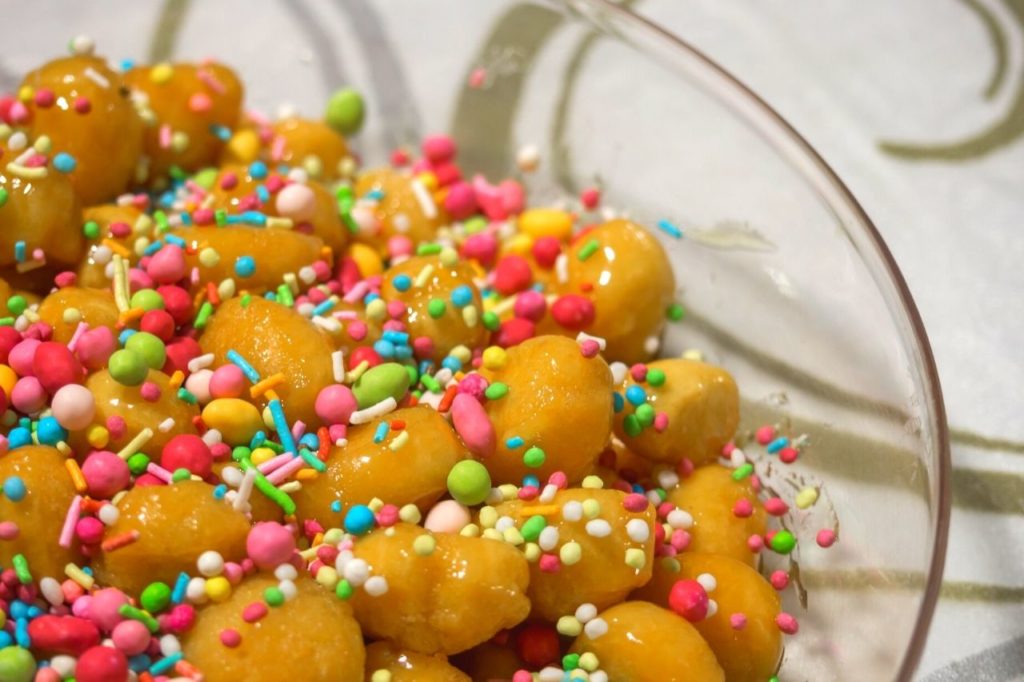 Struffoli are Southern Italian pastries also reserved for Christmas. They take very little time to prepare since they are little balls of dough that people fry and then plunge into honey.
Then, families decorate them with sugar ornaments. Struffoli are easy, comfort food that can only remind a Neapolitan person of their very roots.
9. Spumoni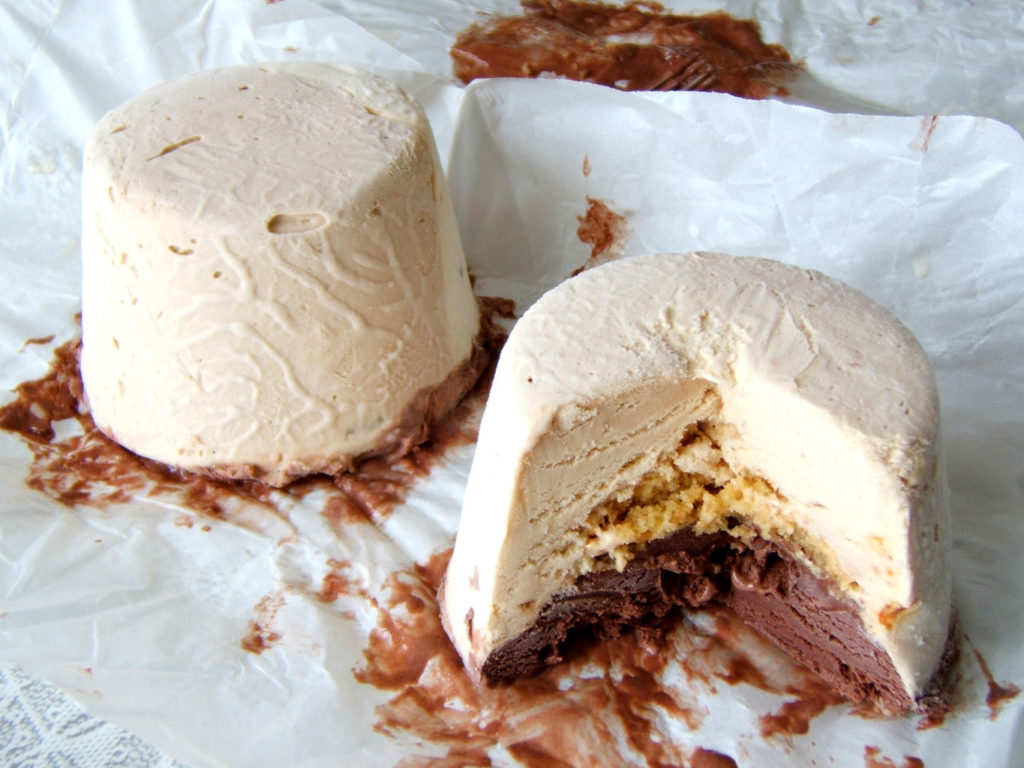 Spumoni are Italian pastries that mix pastry and the art of iced creams. Start with a soft biscuit macerated in liquor and build a hazelnut, chocolate, and stracciatella gelato cup.
It is an interesting twist on Southern Italian pastries, and it dates back to the 19th Century. Today, you can find the classic ice creams switched with different flavors – it just makes us want to try all the possible flavors!
10. Neapolitan pastries: Babà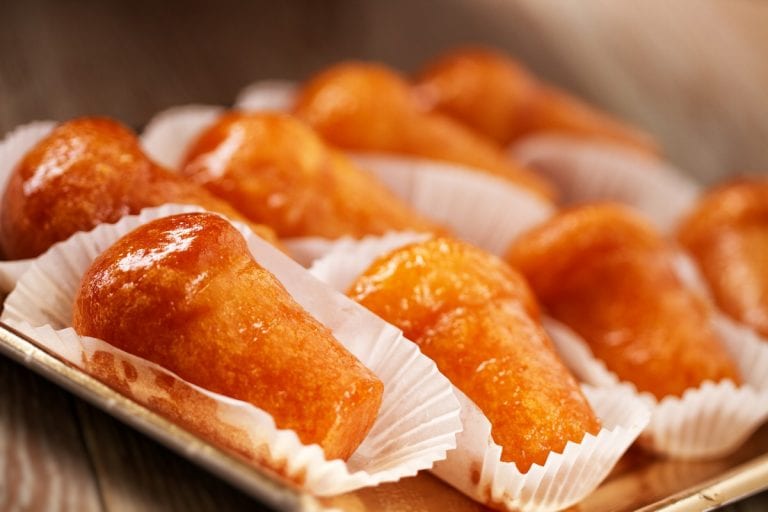 The babà is one of the best Italian desserts, and one of the most famous worldwide. It is one of the softest Neapolitan pastries, and its texture almost sticks to the palate – exquisite.
Honestly, once you bite into one of those, the deal is done, and there's no coming back. That is how good this Neapolitan dessert is!
Wrapping Up 10 Best Neapolitan Pastries
Authentic Southern Italian desserts can be hard to come by, but it is a family affair in Napoli. We've shown you the best Neapolitan pastries so you are completely ready when you set foot in the city near the water. Neapolitan pastries are hearty, simple, and with great basic ingredients. That is really the callback from childhood that we all need! And while you're in Naples, we're pretty sure you'd love to discover the best Neapolitan dishes!
PIN IT: The Ultimate 10 Best Neapolitan Pastries To Discover In Italy