Are you looking for the best pizza from Italy? It is no secret that pizza is the most loved food in the world, but can you imagine that only in Italy about 135 million pizzas are baked every month? Aside from being the most famous food in the world, pizza is an Italian traditional dish and a symbol of sociality and sharing. Now you are probably wondering if was pizza invented in Italy. Secondly, where to find the best pizza in Italy. To clear your first doubt, yes, pizza was originated in Italy a long time ago. To answer all your other doubts here is a guide to the 10 best pizzas to try in Italy and the best pizza in Naples. Where to taste pizza in Rome Italy and Milan.
10 Best Pizza in Italy – Types of Pizza from Italy
Planning your next trip to Italy? Can't wait to taste your first real Neapolitan pizza? Do you know that there is a huge variety of variants to choose from? If you don't want to get lost looking at the menu when sitting at a nice restaurant in Rome or Milan read this guide about the best pizza to try in Italy. Moreover, you will learn that there is a pizza variant that suits each one! No question, one of the true facts about Italy is that Italian pizza tastes like heaven.
1. Pizza Margherita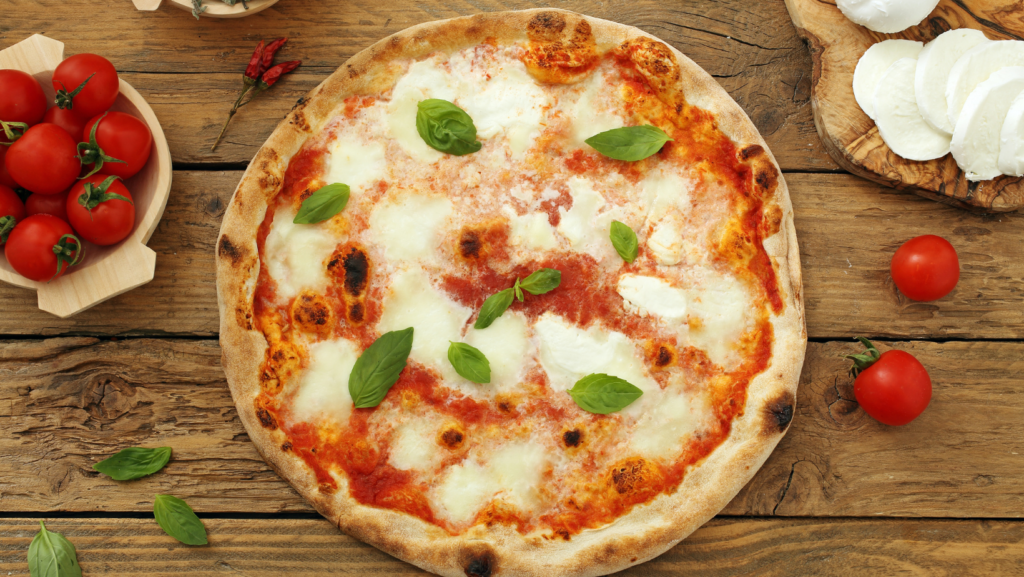 The legend tells that in 1889 in Naples the pizza Margherita was prepared with tomato, mozzarella, and fresh basil for Queen Margherita. She loved this creation so much that the pizza took her name. However, the truth is that this kind of pizza existed even before.
True pizza lovers in Naples can only eat it this way: local tomato, strictly fior di latte mozzarella, and basil. I promise that this triad can make you go crazy! Clearly, raw oil on the top is a must!
If you try it in Naples probably it will be the best pizza in Italy you will ever taste. Moreover, the best pizza in Naples is obviously in the city center. Wandering around the beautiful city you should stop by in the Spanish quarter. Try a bite of pizza Margherita at one of the pretty little restaurants.
2. Pizza Bufala
Pizza Bufala is a big favorite of many and it's one of the best Italian pizza! The ingredients are the same as Pizza Margherita, however, buffalo mozzarella is used instead of fior di latte. On this pizza, buffalo mozzarella is placed raw on the hot dough.
It is perfect to add a twist and fresh taste to your pizza Margherita. Could you ever say no to buffalo mozzarella? Once in Naples try out this tasty variant of Margherita, which is definitely one of the best pizza in Italy you must taste!
3. Pizza Marinara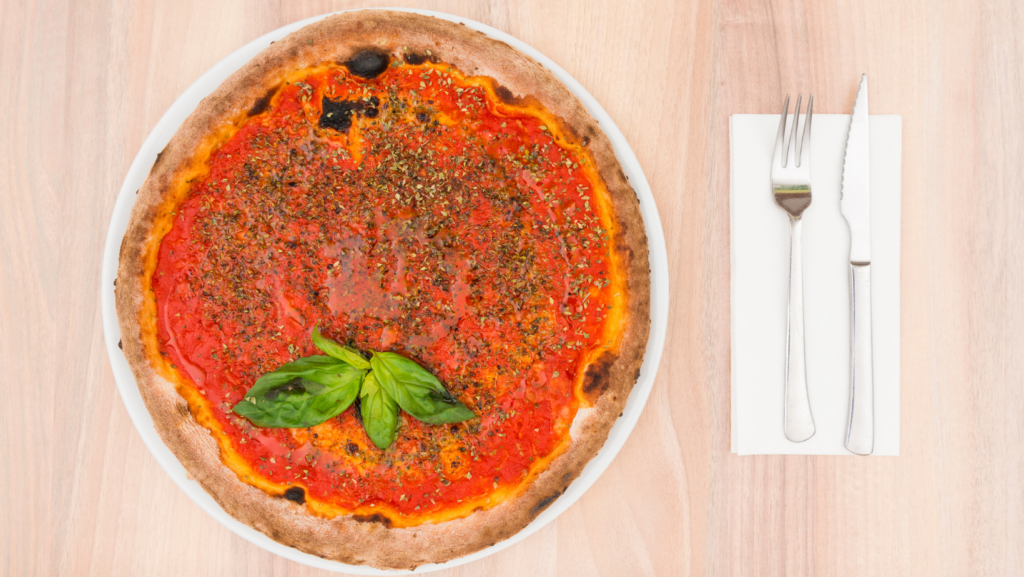 It's proved that sometimes simplicity pays off! Marinara pizza is typical pizza in Naples, and it's one of the best pizza from Italy you must try! It is seasoned only with tomato, garlic, oregano, and oil. Probably the second most popular pizza after the Bufala, buffalo. The name marinara means "seafaring", but there is no fish on this pizza!
Fun fact about this pizza variant: its easily storable ingredients can be brought by the sailors to prepare pizzas during their long journeys. This is where the "marinara" name comes from. If you like simple yet delicious food, this could be the best pizza in Naples, Italy to try out!
4. Pizza Capricciosa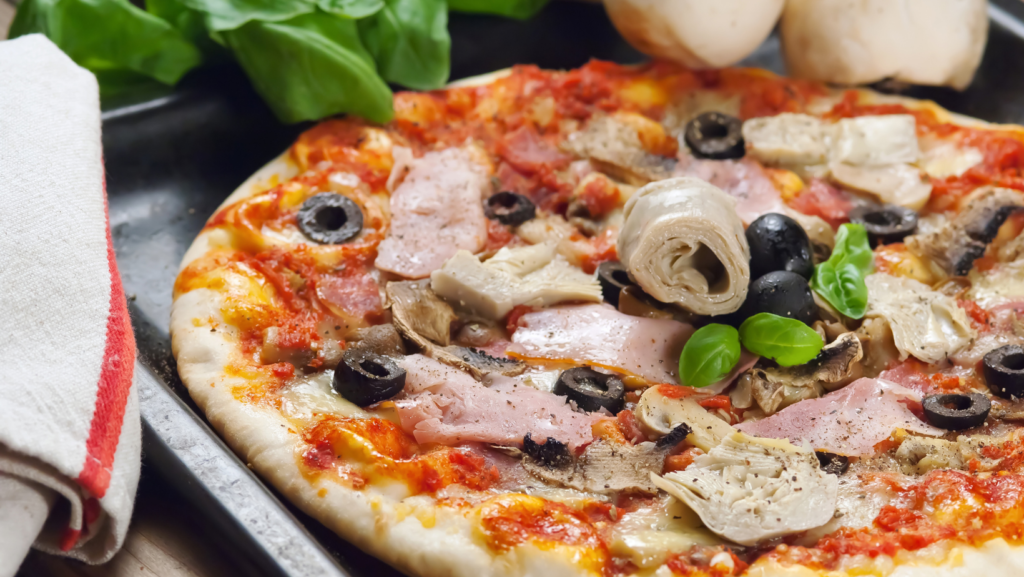 Here it is one of the most classy pizzas! Pizza Capricciosa is made with tomato, mozzarella, mushrooms, artichokes, capers, cooked or raw ham, and strictly black olives. This is one of our personal favorite pizza from Italy. Delicious, rich, and well, a big classic!
Many of you who are not Italians are used to the stuffed pizza, which has loads of ingredients of all sorts. And therefore, many of you might get really disappointed in Italy, when you order your first pizza, since here, we don't stuff our pizza with a lot of toppings. If you don't know which pizza to choose, you want something with more than 1-2 types of toppings, pick this one and you won't be disappointed! If you like rich and tasty food, this could be the best pizza for you!
---
Not enough? We continue the list of the 10 best pizza in Italy
5. Pizza Quattro stagioni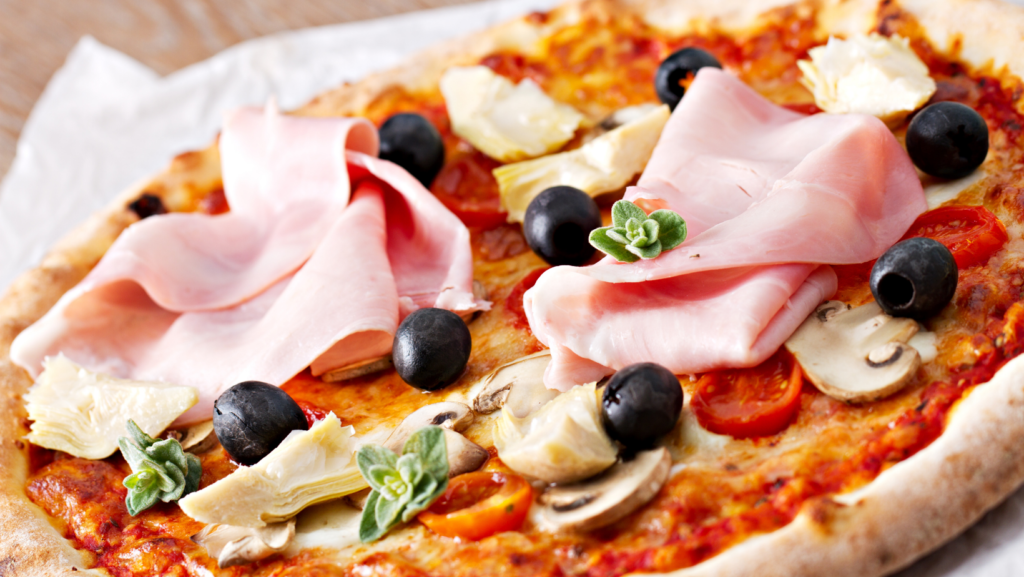 Presentation is important, they say! Well, then pizza Quattro Staggioni won't let you down! To make this tasty pizza the ingredients are the same as e pizza Capricciosa. However, the pizza chef divides the dough into four equal parts.
On each of the quadrants, he places a different topping. One quarter with artichokes, one quarter with mushrooms, one quarter with ham, and the last one with black olives. Try it out if you like to eat a yummy and good-looking pizza! If we must list another of our favorite pizza from italy, Capricciosa is definitely a winner!
6. Pizza Diavola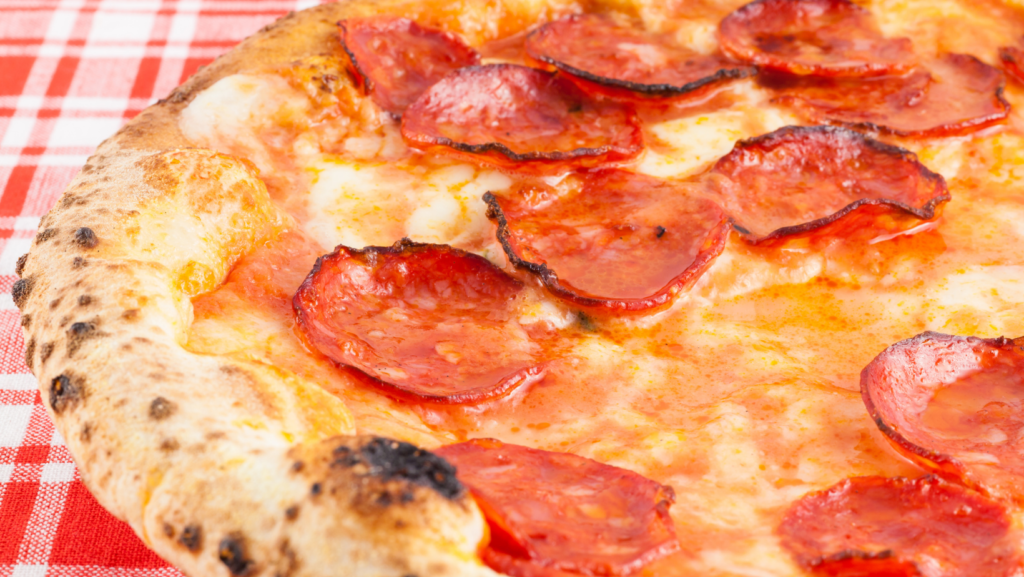 Pizza Diavola means literally the Devil's pizza. It is called the devil's pizza because its main ingredients are classic tomato and mozzarella with the addition of spicy salami. The overall red color that's dominating the pizza, plus the spice of the salami is why it got its name as devil's pizza. Pizza Diavola is definitely one of the best pizza in Italy that we order many times!
For many, the spicy salami pizza can be enriched with other ingredients: onion, spicy peppers, and Gorgonzola cheese, but the Italian tradition recommends the classic version. In the US, a similar pizza would be the Pepperoni Pizza, just this one like any other Italian pizza isn't about the amount of topping you use, but the quality of the topping!
7. Pizza quattro formaggi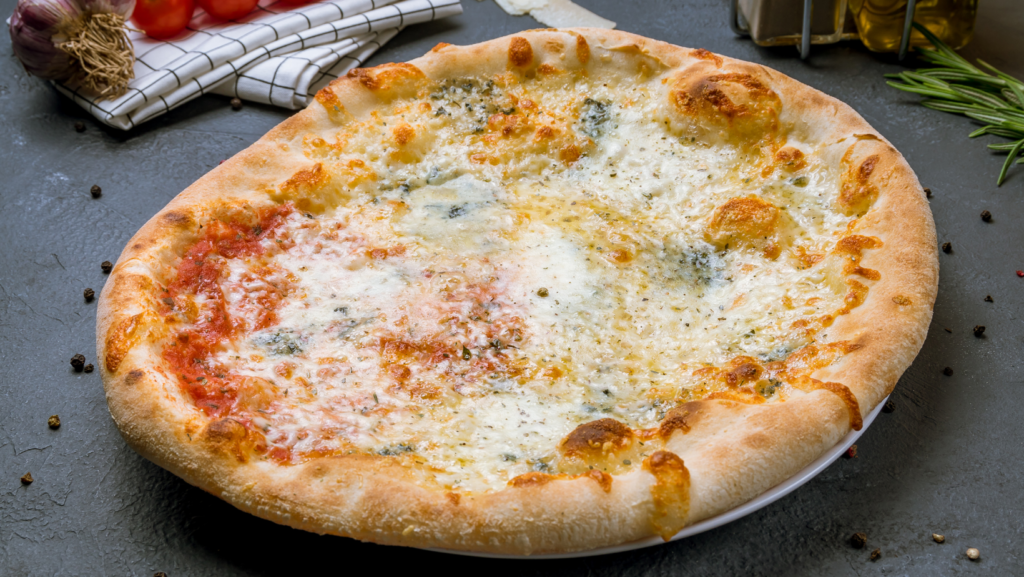 Useful ingredients for this pizza: mozzarella cheese, basil, and cheese creme. The tasty cream is made with fontina cheese, sweet gorgonzola, provolone, and parmesan. The four cheese pizza doesn't get the attention it deserves.
Especially in the Neapolitan version. In Naples, they make it exclusively white, while elsewhere it is also possible to taste it with the addition of tomato sauce. If you look for the best pizza in Milan or the best pizza in Rome, you will probably find the red version, which is also delicious. Since Italian cheese is delicious on its own, the four cheese pizza is definitely one of the best pizza from italy!
8. Pizza Boscaiola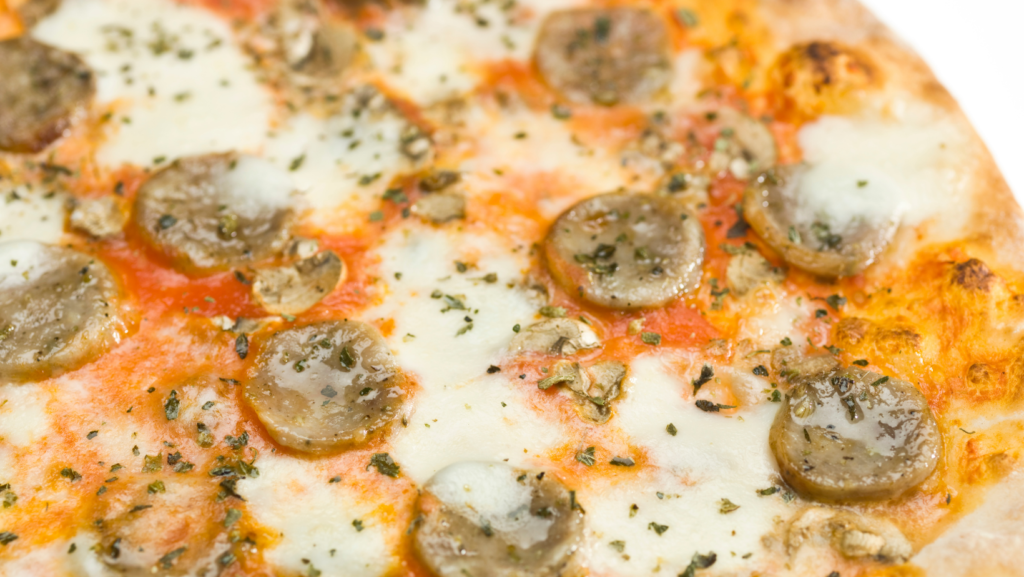 Mozzarella cheese, champignon mushrooms, and sausage are the elements of this typical Neapolitan pizza. Depending on your taste, you can choose whether to season it with tomatoes as well. Pizza Boscaiola might not be available all around Italy though!
Boscaiola is another traditional delight, that is considered also one of the best pizza in Italy. Of course, many of us rather go with ham and cheese, but for those who love sausage, this pizza from Italy will be right away a big favorite! In this picture, you can see sliced sausage, but usually, on Boscaiola you rather find sausage meat instead of proper sausage slices!
9. Pizza Carrettiera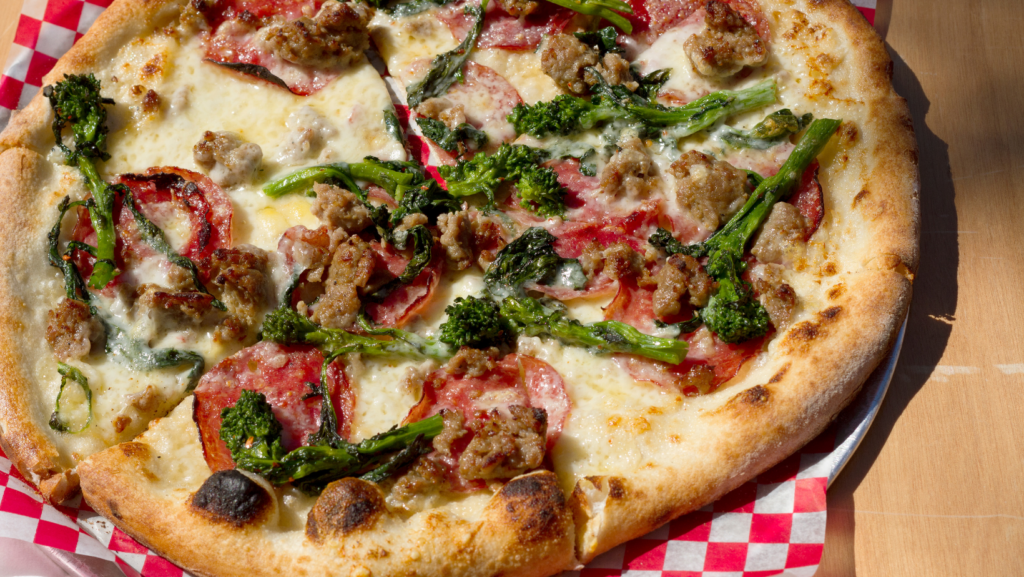 Here's another highlight for you, Pizza Carrettiera. It contains two typical ingredients of Neapolitan cuisine: sausage and broccoli. Add provolone or parmesan flakes are to the top and it is a super tasty and delicious choice for the greedy ones! Broccoli is more and more popular all around Italy.
Besides the simple servings, people use around the world, in Italy broccoli is used for risotto and also pasta dishes with sausage. As it turns out, broccoli is also very popular in Naples on pizza, and this makes it one of the best pizza in Italy, that's also more unique.
10. Pizza Napoli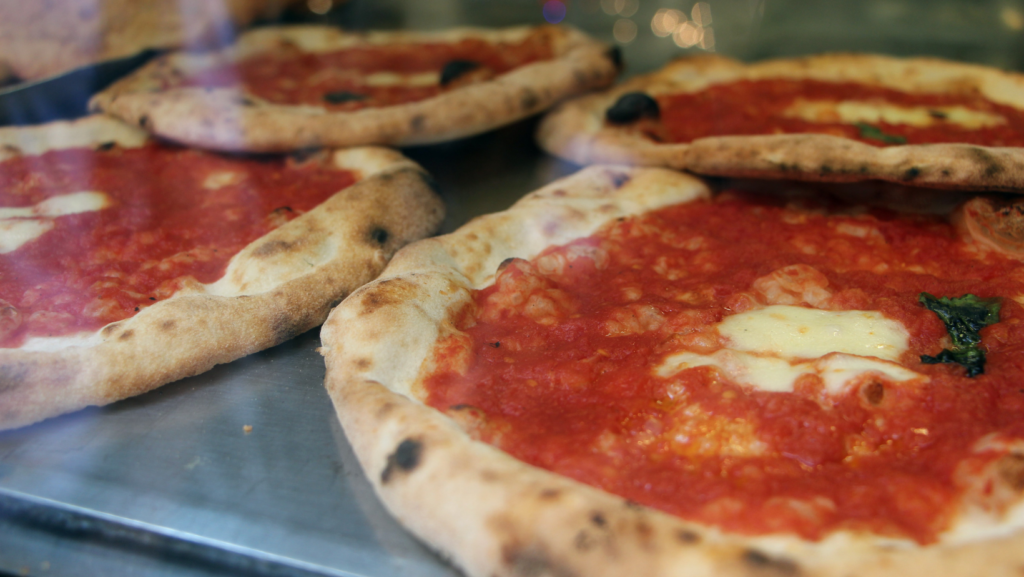 Last but not least is the pizza Napoli. Simplicity is the key: you only need anchovy fillets, chopped garlic, and a generous sprinkling of fragrant oregano. Everything in the wood oven and the pizza is ready!
In Italy the traditional pizza, the calzone, and the pizzoli are the most popular, however, pizza scrolls are popular as well, especially for Aperitivo at home or served in bars. Definitely one of the best pizza in Italy that you must savor especially if you're in Naples!
Wrapping up the best pizza in Italy
In conclusion, we can easily state one of the most important food facts about Italy is that pizza is loved by everyone, inside the country and outside. Most importantly, before learning how is pizza made in Italy you should definitely try it and choose which is your favorite one! Defining which is the best pizza in Milan Italy or the best pizza in Rome can be tricky. It is also a matter of taste!
For instance, the best pizza in Naples Italy can be either Margarita if you like tradition, Capricciosa if you crave appetizing food, or maybe a Marinara if you prefer simplicity. In addition, Pizza Quattro Formaggi, in its traditional version when you don't feel like eating tomato or pizza Diavola for spicy lovers.
Pin it: 10 best Pizza in Italy