Whether you live inside or outside of Florence, if you're a fitness enthusiast you must visit these 10 gyms in Florence Italy. These gyms are also great if you're visiting the city and you wish to keep up with your health and exercises while you're on holiday. Maybe your hotel doesn't have the best gym, so you might as well look for something else. Why not consider Virgin gym Florence Italy?
10 Best Gyms in Florence
They have several locations throughout the city. Or one of the Crossfit gyms in Florence Italy. We do have to warn you though, that Italian gyms do not showcase the membership price. If you wish to know the price, you'll have to go to reception or call them up. Some even give you one free visit, so it's definitely worth the call. Let's see these best gyms in Florence Italy. Also, if you're looking for places to stay in Florence, make sure you check our list for luxury hotels in Florence, affordable hotels, and hostels too!
1. Florence Fitness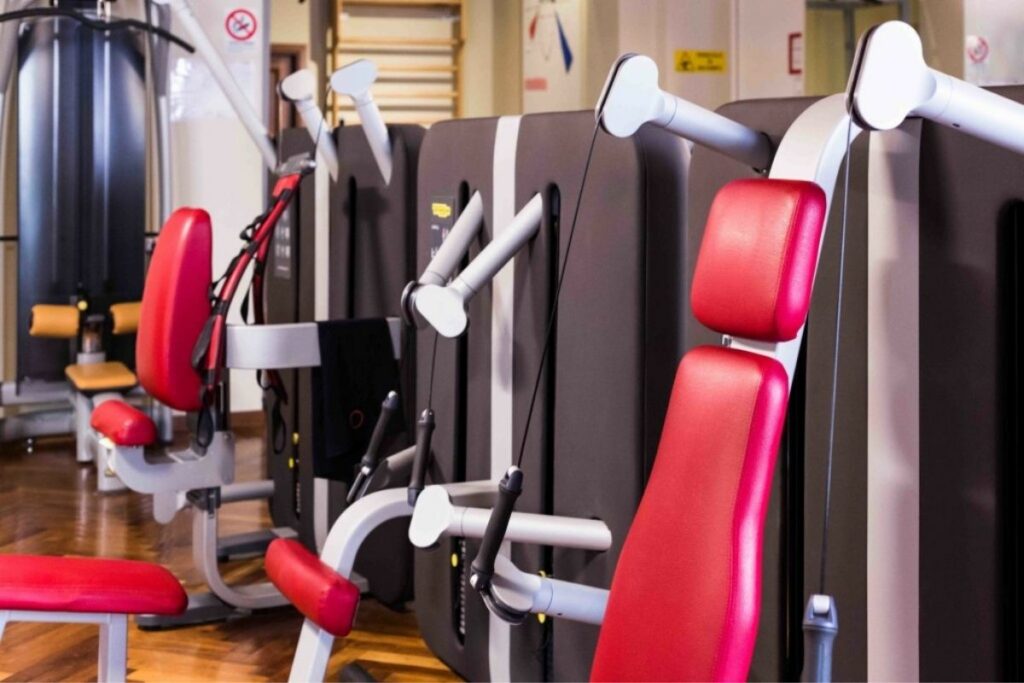 The first of the Florence Italy gyms we have to talk about is Florence Fitness. We chose this as it's literally in the historical center of Florence, so if you're staying somewhere near, it's the perfect spot for you. They are equipped with Technogym machines throughout the place. Although it is not the biggest exercise center out there, it is suitable for anyone who likes a friendly environment.
The gym looks modern and the machines are high quality. If you'd rather be doing something else, then you can just choose to go to classes instead. What kind of classes do they have? Well, some of them are Pilates, Body Sculpt, Total Body, Yoga, and so on. Timetables are available on the main website, but if you have more information, they will be able to help.
Furthermore, Florence Fitness also offers all-inclusive membership. You don't just have access to the machines, but also to all of their classes. Inside there are a few rooms. Some of them have cardio equipment, while others have the weights area. There are also separate rooms for the classes held, so you are not bothered by other members during your workout.
Florence Fitness location: Via dei Fossi, 56, 50123 Firenze
Opening hours: Monday – Friday 8 am to 10 pm, Saturday 10 am to 6 pm, Sunday 10 am to 1 pm
2. Fit Express Firenze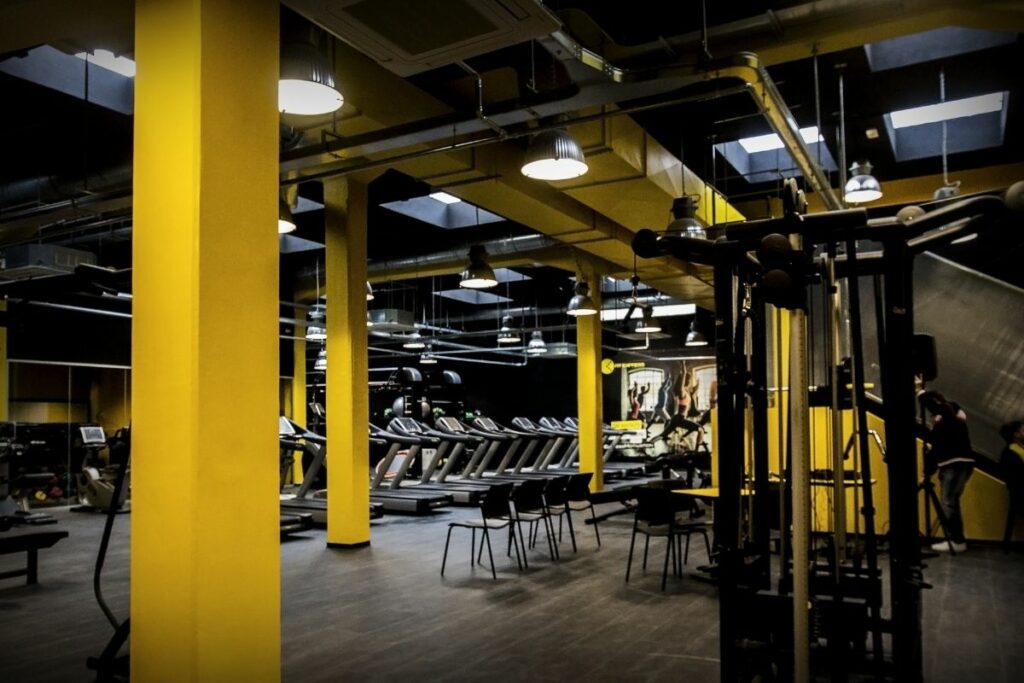 Something you need to know about Italy is that the gyms are usually not 24/7. In Rome for example, AnyTime Fitness is the one available at all times. In Florence, it is Fit Express. I have to say, from this whole list of best gyms in Florence Italy, the Fit Express is my favorite. The interior design is amazing. I love the black machines with the yellow pop of color.
This gym is definitely for people who want to lift weights. They have all of the equipment you could ever need. A Cardio Theater, as they call it. The facilities are usually over 800 square meters, so you have a lot of room. Besides the equipment, there's also space for free weights. Not everyone wants to use the machines, plus, sometimes it's just too busy.
At Fit Express you have enough space to train comfortably. And another good thing about this franchise? They advertise the price. It is only €19.90 on a monthly basis, which is an amazing price for such a big and quality gym. There is also plenty of personal training at each of their centers to choose from.
Fit Express Florence location: Via Ruggero Bardazzi, 15, 50127
3. CrossFit Florence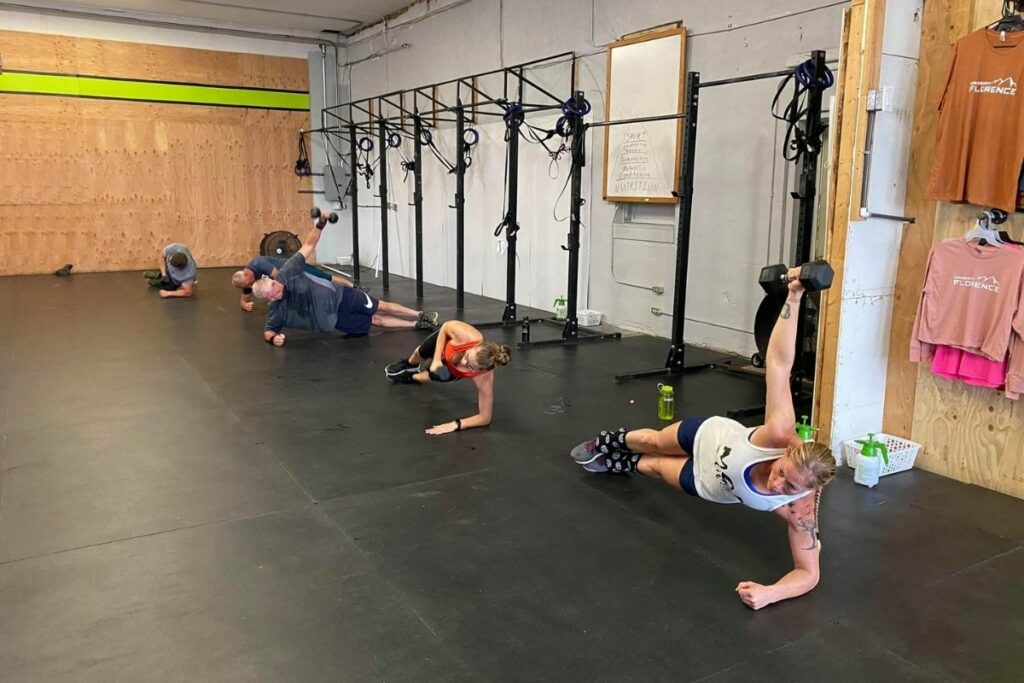 If you're looking for effective and full-body workouts, CrossFit gyms in Florence Italy will be your best friend. CrossFit Florence is a club that specializes in functional movements. You do not concentrate on a particular muscle group, rather you test your physical abilities.
For example, endurance, strength, flexibility, or speed. CrossFit has been around since 2013 in Florence and was founded by Giuseppe and Andrea. They offer coaching within the gym to individuals who want to change their lifestyles. The whole aesthetic of the place is motivating enough, you will feel inspired!
Alright, so what do they offer? Well, there are the CrossFit classes of course. They can be customized so they are in alignment with your own fitness goals. There are also individual lessons held by their professional trainers. Furthermore, CrossFit Florence offers nutritional guidance, so you know what you're consuming while you're putting in the work at the gym.
CrossFit Florence location: Via del Perugino 45 – 50142
Opening hours: Monday-Friday 6:45 am to 8:30 pm, Saturday 8:30 am to 12 pm, Sunday closed
4. Virgin Active Firenze San Donato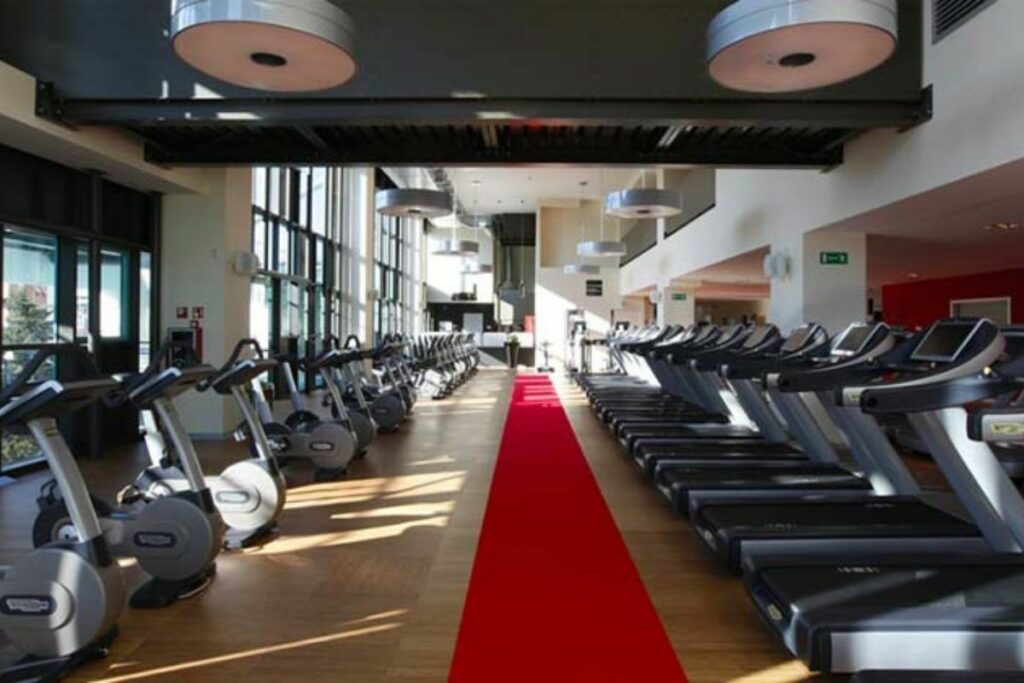 If you're ever in Florence, you must visit the Virgin gym Florence Italy clubs. There are a few of them throughout the city and even more throughout the country. Just to mention one, the San Donato Club has all of the facilities you need in one.
First of all, there's the gym floor. It contains all of the cardio equipment, as well as room for functional training. There's also a Yoga Studio, cycling studio, and pilates area. If that wasn't enough, Virgin gym Florence Italy features a 25-meter long swimming pool.
There are several watercourses available and a swimming school for adults. Speaking of courses, don't forget to check out the many available at Virgin gym. Lastly, we have to mention the relaxation area. You have at your disposal a sauna, solarium, Turkish bath, and whirlpool. In case you got hungry, have a quick bite and chat with friends at Virgin active cafe.
Virgin Active Firenze San Donato location: Via di Novoli, 10, 50127 Firenze
Opening hours: Monday-Friday 7 am to 11 pm, Saturday – Sunday 9 am to 8 pm
5. Palextra H2O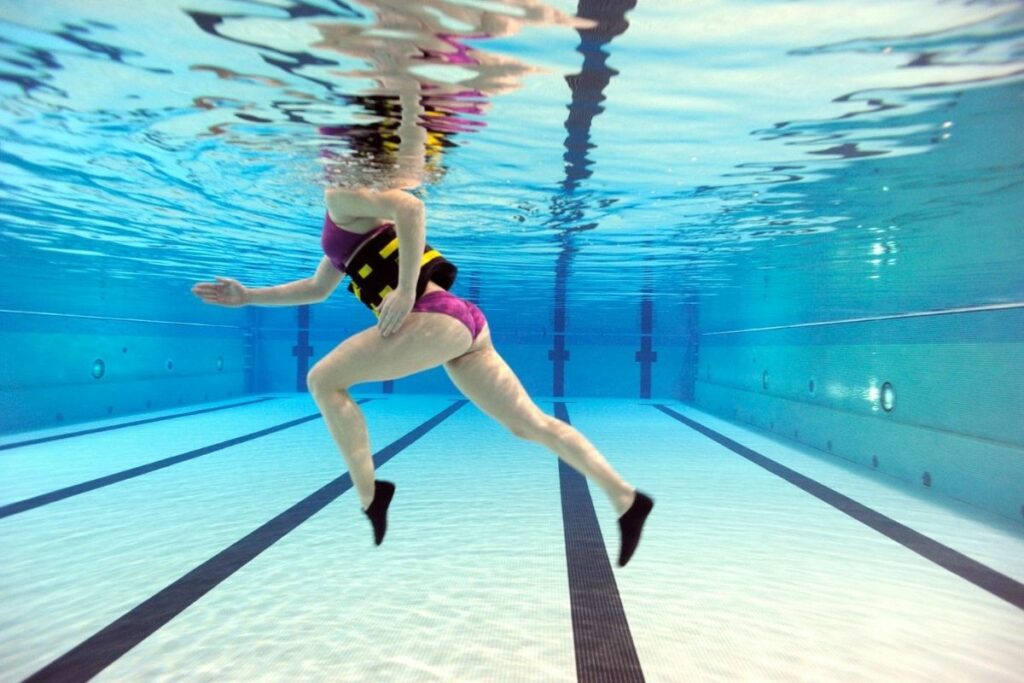 If you're looking for another all-in-one gym, the Palextra H2o should fulfill your needs. Located next to the Firenze Campo Marte station, it features a gym, swimming pool as well as other fitness rooms. Firstly, the gym has plenty of equipment to help with your goals.
In case you're unsure what to do on your own, the gym's personal trainers are there to help you. There's a swimming pool where you can attend various different water sports. For example, aqua aerobics. The gym also offers swimming courses for both adults and children.
You're not interested in either? No problem. Palextra H20 has a number of fitness courses available. Some of these are gentle and postural gymnastics, pilates, yoga, physio fitness, and many more. As you can see, keeping fit and healthy is not difficult when you have many options to choose from.
Palextra H2O location: Via La Farina 50int -Florence 
Opening hours: Monday-Friday 8:30 am to 9 pm, Saturday 8:30 am to 2 pm, Sunday closed
6. Swan Gymnastic Center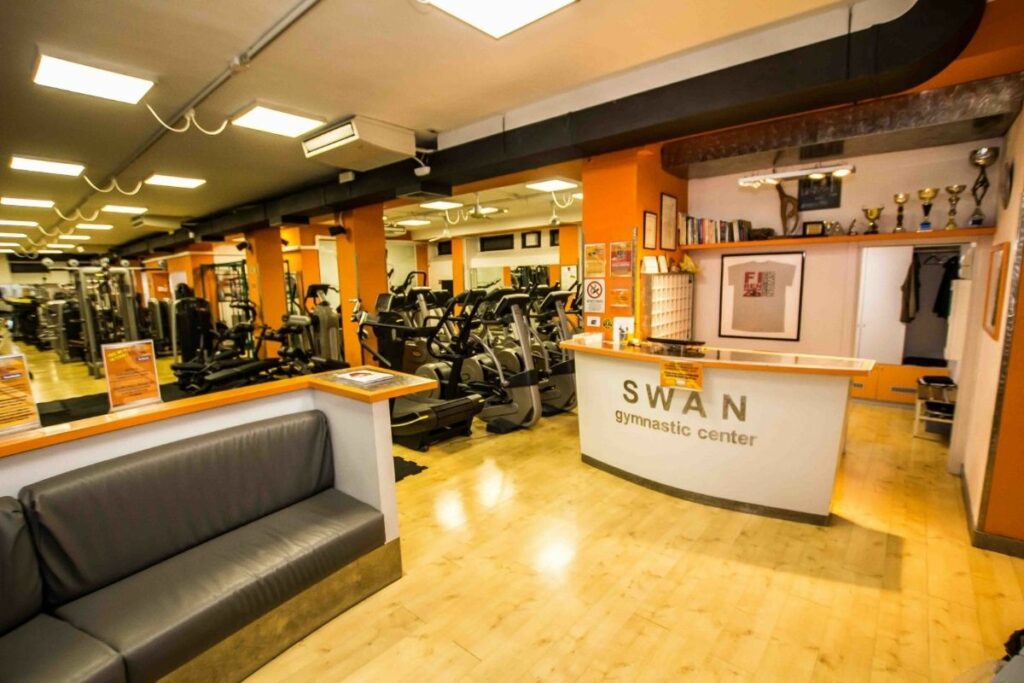 Swan Gymnastic Center is one of the gyms in Florence Italy catered to different training styles. You do have your regular room of machines and cardio equipment available at Swan. There are a lot of machines and free weights to choose from.
A separate space is available for benches and weights with padded floors. Different rooms for courses, such as circuit training, body sculpt, HIIT, or fit boxing. These will be at your service if you don't want to work with weights.
Besides strengths training, Swan offers Zumba, dynamic postural, regular postural, or total body training. The timetable is available on their website. You're not sure where to start your fitness journey? Fill out their form to have personal training and nutrition.
Swan Gymnastic Center location: Via dei Pepi, 28 – 50122
Opening hours: Monday – Friday 9 am to 10 pm, Saturday 10 am to 6 pm, Sunday 10 am to 1 pm
7. Urban Gym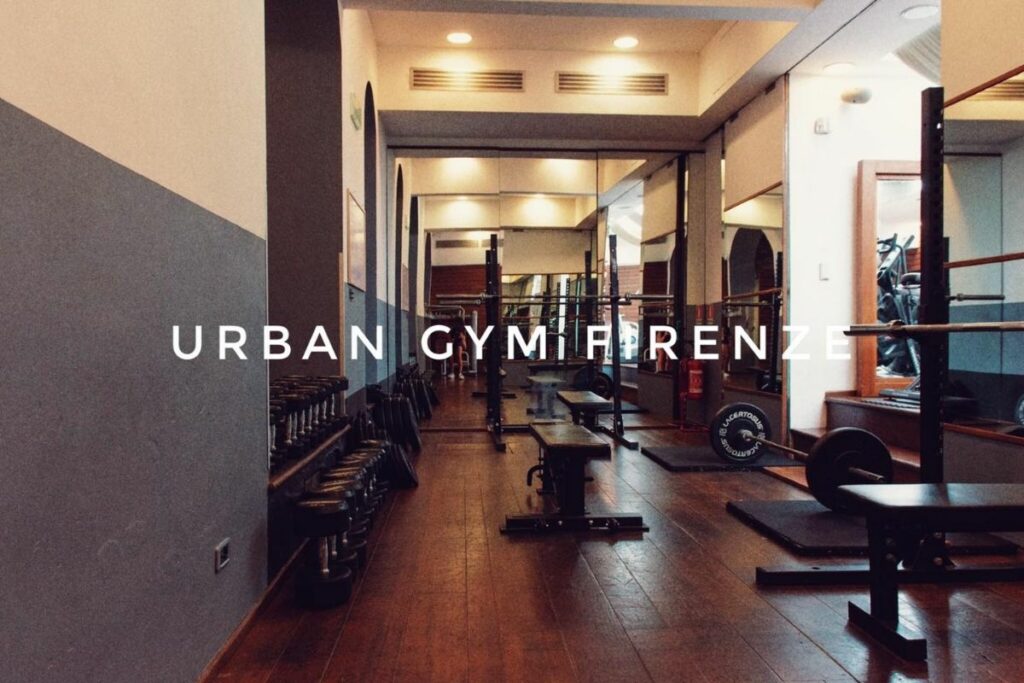 Are you looking for an elegant gym that you've never seen before? Urban Gym is probably one of the best gyms in Florence Italy. The whole facility is beautifully designed with (what it seems to be) custom-made equipment. They are still from Technogym, however, they chose a nice brown color to match the aesthetic.
At Urban Gym you have access to machines, cardio equipment, and free weights. Furthermore, isotonic machines are at your service too. Personal training is tailored to your needs. You can work alongside a professional that will give you the best advice as well as provide a training plan.
Besides the personal training, Urban Gym has a wide variety of courses, for example, Pilates, total body, urban training, power pump, Zumba, and many others. For a full list of courses, check out their website. You're also able to receive sessions with a physiotherapist or osteopath. They seem to have it all!
Urban Gym Location: n°10/r, Piazzale di Porta Romana, 50124 Firenze
Opening hours: Monday – Friday 7:30 to 21:30, Saturday 9:00 to 18:30, Sunday 10:00 to 13:00
8. BodyLine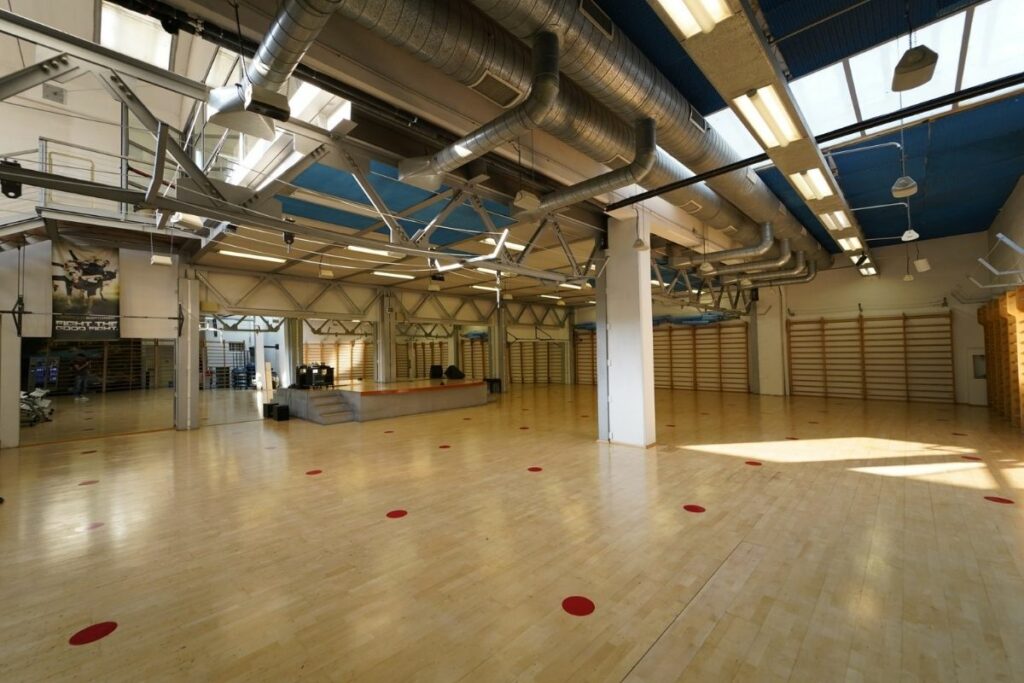 BodyLine is a gym located in the Rifredi neighborhood, a little bit outside of central Florence. The area is huge and it was built to hold multiple activities in one place. So what kind of courses can you find at BodyLine? The most epic ones are probably Body Combat, self-defense, gymnastics, and Zumba.
Body combat for example is a powerful way of training. You'll be mixing different martial arts, such as karate, boxing, tae kwon do, tai chi, and muay Thai. This class is a lot of fun and you'll burn a lot of calories whilst learning discipline.
For more fun, you should try aerodance, step III, interval training, and a few more. If you just feel like working out without any groups, the machines section is the perfect place for you. There are plenty of cardio machines and the strength training equipment is also versatile.
BodyLine location: Via dello Steccuto 5 / r, 50141
Opening hours: Monday – Friday 7 am to 11 pm, Saturday 9 am to 8 pm, Sunday 9 am to 6 pm
9. Klab Marignolle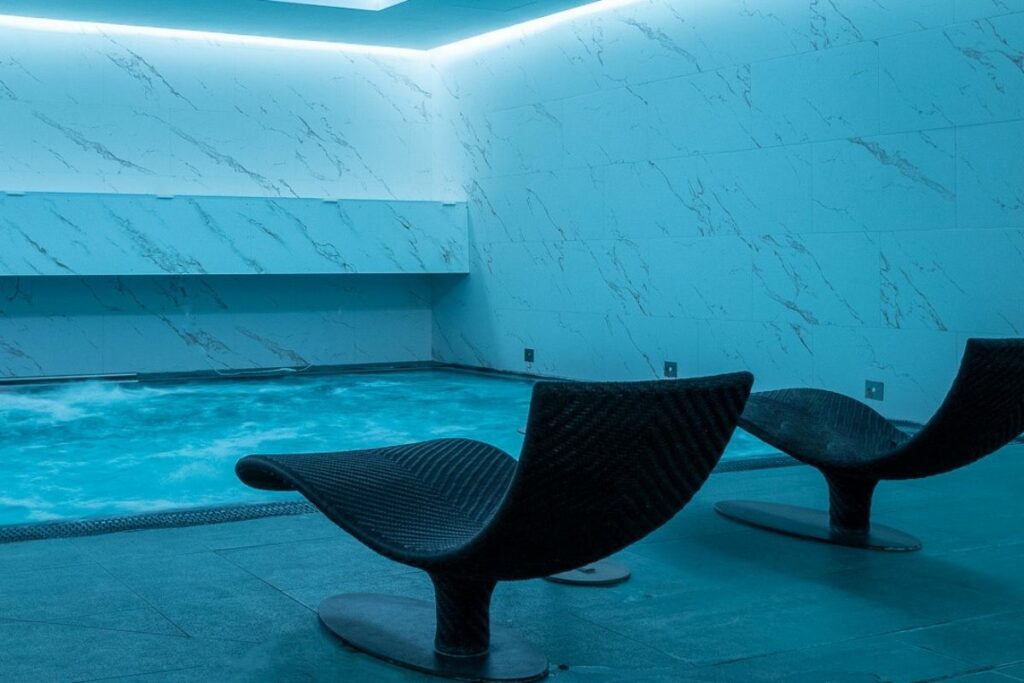 When I was researching the list of Florence Italy gyms, Klab Marignolle came up as a highly rated one. Naturally, I wanted to find out why. It is both a fitness and wellness center in the heart of Florence. The property is over 18,000 square meters. Klab Marignolles's fitness room has the latest gym equipment, with the best isotonic machinery.
Whether you want to build muscle, prepare for a competition or just maintain your weight, there's machinery for everything. If this wasn't enough they have over 120 hours of weekly courses. These courses include functional training, group cycling, Zumba, aerodance, yoga pilates, and Gag.
One of the best features of the gym is their swimming pool, where they also keep water-fitness courses. Lastly, the spa is simply amazing! A whole space of 500sqm dedicated to sauna, Turkish bath, hydromassage, relaxation, and so on. Now I fully understand why it's one of the top-rated gyms in Florence.
Klab Marignolle location: Via del Ferrone, 5, 50125, Firenze
Opening hours: Monday – Friday 7 am to 10:30 pm, Saturday 8 am to 8 pm, Sunday 9 am to 7 pm
10. Olympus Gym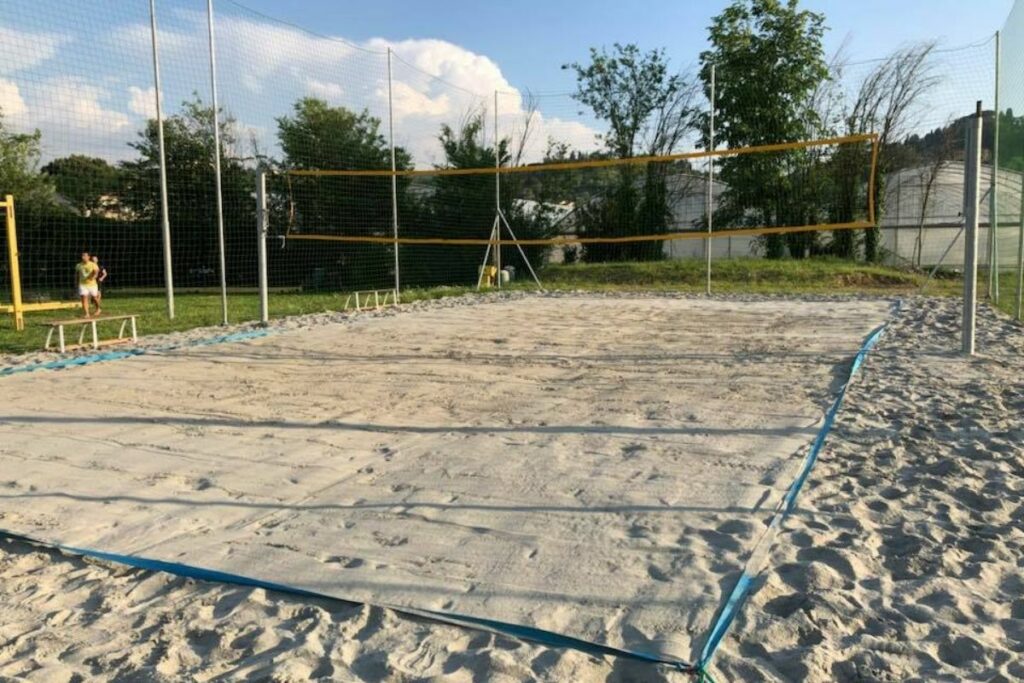 Olympus gym club is another one of the best gyms in Florence Italy. This is the perfect place for families as there are several activities for children too. First of all, it has 6 training rooms, a swimming pool, a thermal bath, a beauty center, and a bar restaurant.
The gym is equipped with quality machines and you'll get assistance from personal trainers. You'll also have access to the courses scheduled throughout the week. What we really want to talk about is the indoor pool with water aerobics, hydro bike, and whirlpool. There's a whole beach volley field.
Let's not forget the outdoor pool with a beautiful garden, plus a solarium. A beauty center is available for treatments, whether that's hair removal, skin treatments, or body toning. The first Padel center is also in Olympus Club. Last but not least, private parking of approx 12,000 square meters. This is the ultimate gym/club!
Olympus Gym location: Via di Ripoli, 88, 50126
Opening hours: Monday – Friday 6 am to 11:30 pm, Saturday 9 am to 8 pm, Sunday 9 am to 8 pm
Best gyms in Florence Italy – Conclusion
This concludes our list of the Florence Italy gyms. As you can see there's plenty of variety for everyone. We were most impressed with Klab Marignolle and Olympus gym, however, the rest are also wonderful options. Don't forget to check out our articles on Rome and Milan gyms too!
Pin it: 10 Best Gyms in Florence