Florence is the part of Italy where you'll be mesmerized by art, history, and culture. It is said that Florence is the birthplace of the Renaissance and if that isn't amazing enough, it's also in the heart of Tuscany. There are so many things to do in Florence, therefore we gathered this list of hostels in Florence Italy, so you have somewhere to stay on a budget and even meet other people!
10 Best Hostels in Florence Italy
What attractions can you see? Well, some of them include Piazzale Michelangelo, Santa Maria del Fiore Cathedral, Palazzo Vecchio Museum, Piazzala della Signoria and many more. If you're looking for other types of accommodations, make sure you check our list for budget hotels in Florence and luxury hotels too! You can even plan some day trips from Florence and visit the beautiful Tuscan hills. Let's see what are the best hostels in Florence to stay at!
1. My Friends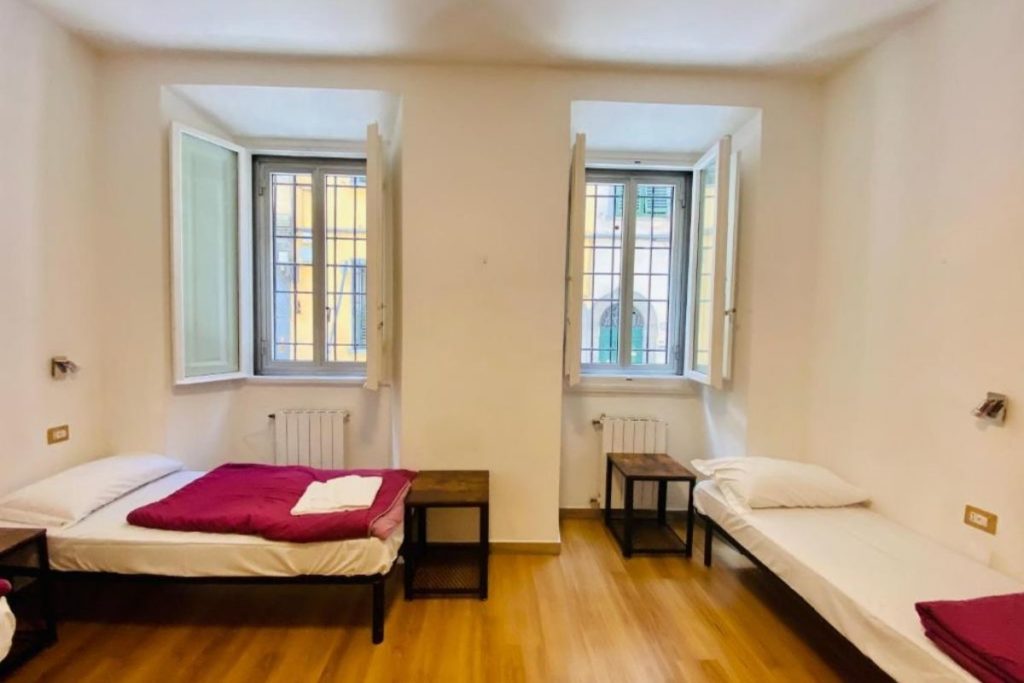 Starting the list with one of the top-rated hostels in Florence Italy. My Friends is a great option as it is close to the center of Florence. The rooms are very simple, they all have air conditioning and the bathrooms include free toiletries. You'll be sharing the lounge and terrace with other guests.
Florence Duomo Cathedral is only 700 yards away from the hostel. Besides the cathedral, Piazzale Oriana Fallaci and Strozzi Palace are also nearby. You have a Carrefour near you and restaurants like Lalibela or Trattoria Enzo e Piero. Santa Maria Novella Train Station is just a few minutes away from the hostel.
Location: Via Faenza, 66, 50123, Florence
2. Ostello Bello Firenze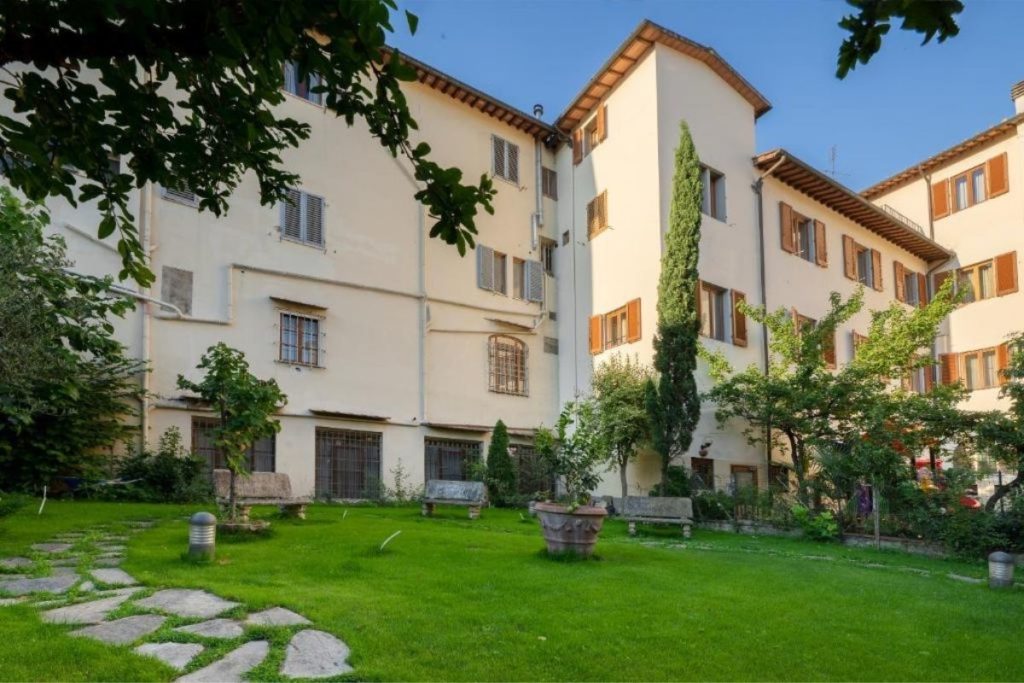 If you're looking for a Florence hostel private room, Ostello Bello Firenze has a few of them. Although mixed dormitories are also available, for anyone looking for privacy, it's worth taking out these rooms. The hostel is located only 200 yards from Mercato Centrale. It has a bar, private parking, and a shared lounge.
Ostello Bello Firenze offers continental or buffet breakfast. Besides that, restaurants such as Ristorante Le Fonticine 1959 are perfect for a lunch or dinner. The nearest attractions are Santa Maria Novella, Piazza del Duomo di Firence and the Fortezza da Basso.
Locations: Via Faenza, 56, 50123, Florence
3. Hostel Archi Rossi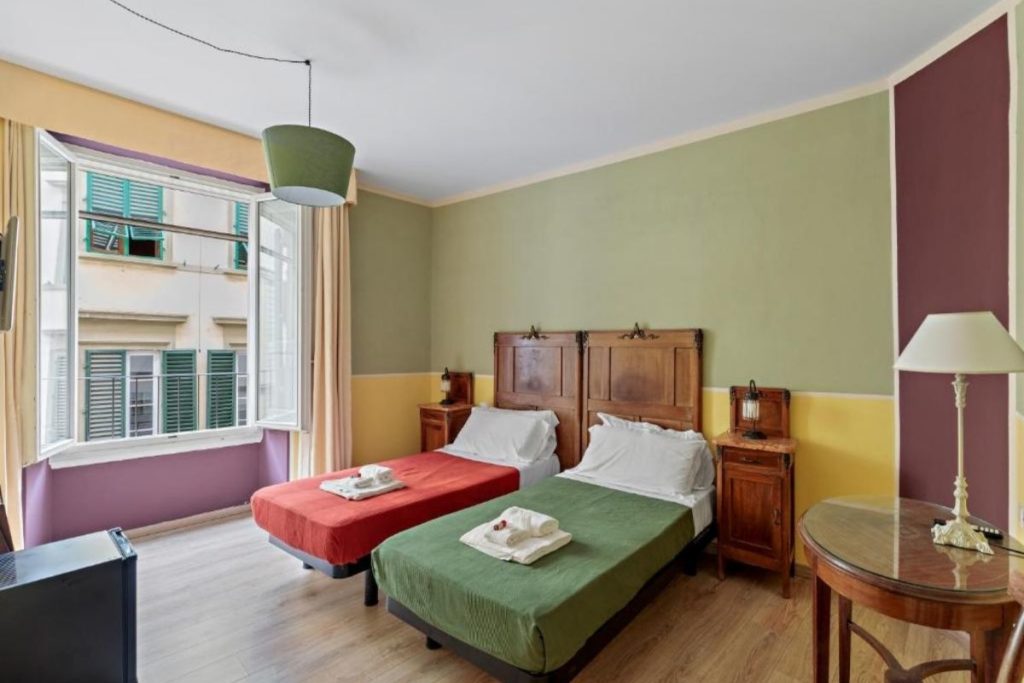 Hostel Archi Rossi is a beautiful accommodation for anyone traveling to Florence on a budget. The Santa Maria Novella Train Station is nearby and all of the main attractions are within walking distance. For example the Uffizi Gallery or Florence Cathedral. Restaurants such as Lalibela and Trattoria Enzo e Piero are nearby.
The style of the hostel is elegant, the communal areas are large and they have a great atmosphere. The rooms have air conditions and even the mixed dormitories have a private bathroom, so you do not have to share with other people besides the ones you're staying with. Overall it's a great hostel Florence Italy.
Location: Via Faenza, 94 R, Firenze
4. Plus Florence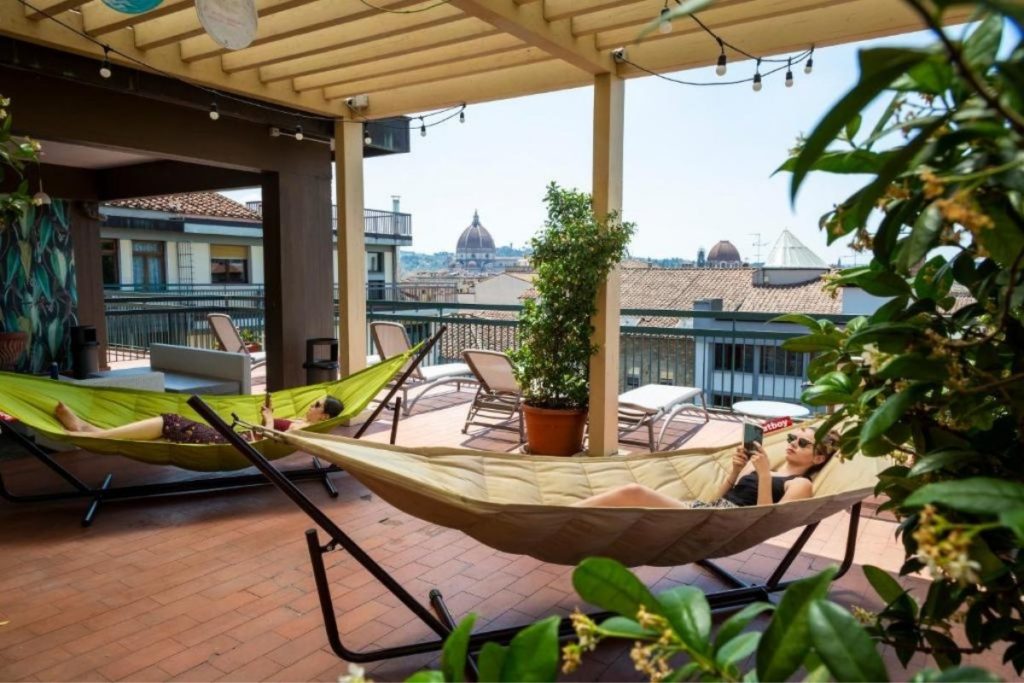 Plus Florence is one of the hostels in Florence Italy with a lovely view over the city and cathedral. The terrace is very cozy, it even has a fitness area, sauna, and indoor pool. Whether you choose to stay in a private room or a shared one, they all come with lockers, a private bathroom, and a TV.
Every morning until 11 am you can enjoy a full English buffet breakfast. Withing the cafe, you'll find drinks, snacks and ice cream. But that's not all, Plus Florence also has a restaurant which serve pizza and other Italian dishes. San Marco Museum and Piazzale Oriana Fallaci is nearby.
Location: Via Santa Caterina D'Alessandri 15, Florence
5. Emerald Palace Hostel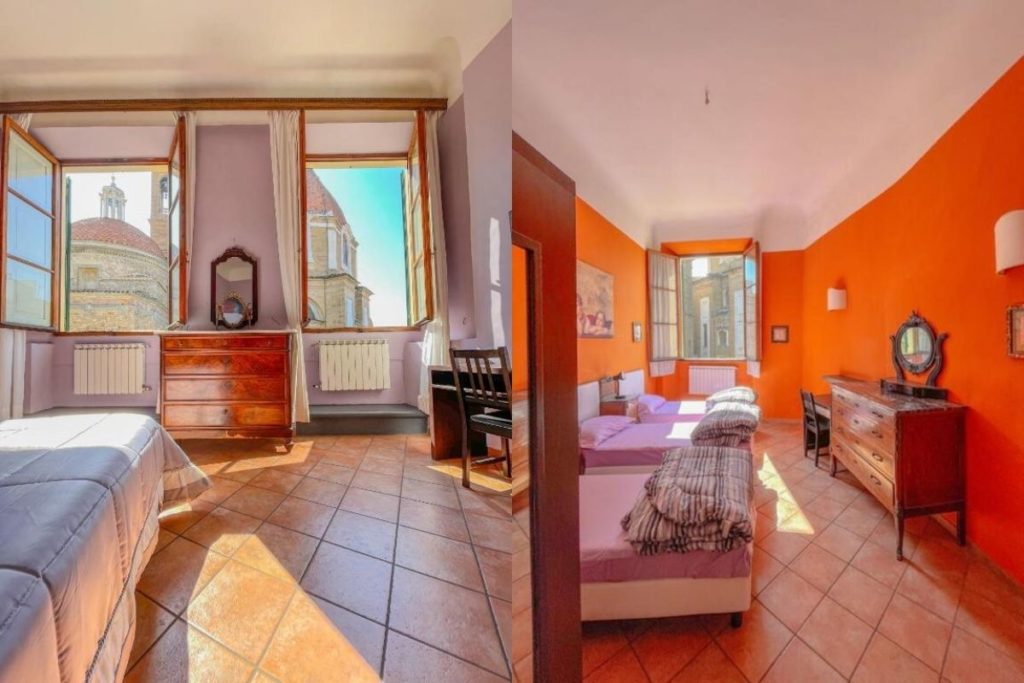 Emerald Palace Hostel is in the center of the city, only a few yards away from the Cathedral. The decor of the rooms is either modern or classic. They offer private rooms with a city view or mixed dormitories. There's a terrace and a shared lounge available for guests to use.
Each morning there's a lovely Italian breakfast which includes hot drinks, croissants, and pastries. This is a perfect option if you're trying to save up some money and you're looking for hostel Florence Italy. Moreover, you'll be next to the most important attractions!
Location: Via Dell'Ariento 2, San Lorenzo, Florence
6. New Generation Hostel Florence Center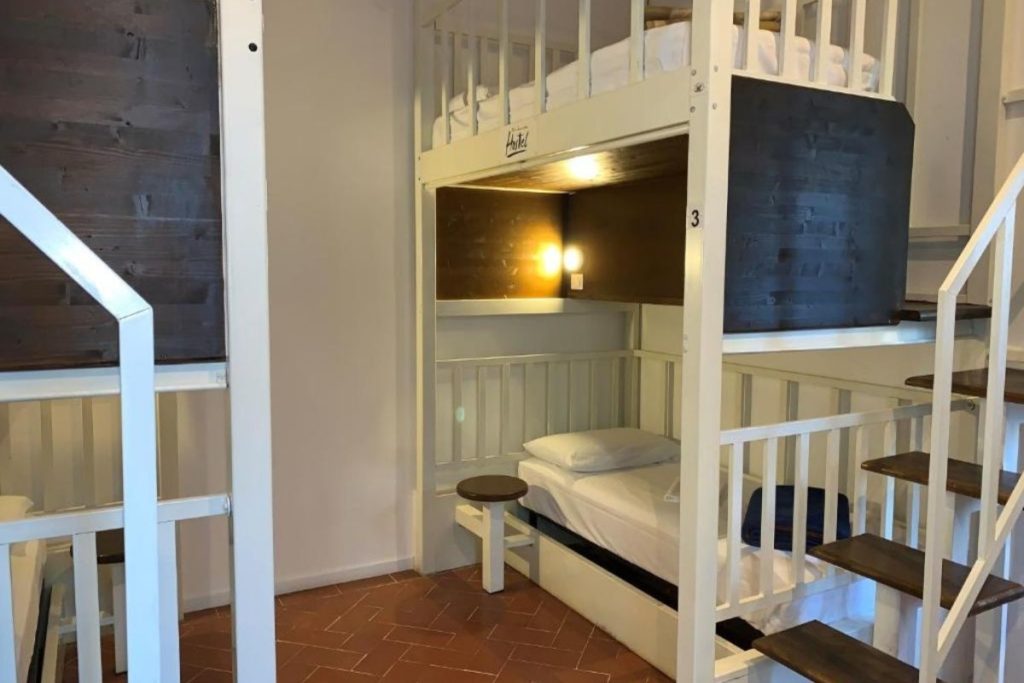 If you're looking for another Florence hostel private room then New Generation Hostel Florence Center is the one for you. The hostel is situated in an old building where the ceiling paintings are still preserved. It has 24-hour front desk, shared kitchen, and wifi throughout the property.
In the rooms, you'll find a private bathroom and a fridge. They will have views towards the garden. At New Generation Hostel Florence, you can also have a delicious Italian breakfast. The nearest attractions are the Pitti Palace, Strozzi Palace, and the Cathedral of Santa Maria del Fiore.
Location: Borgo Ognissanti 44, Santa Maria Novella, Florence
7. Ostello del Bigallo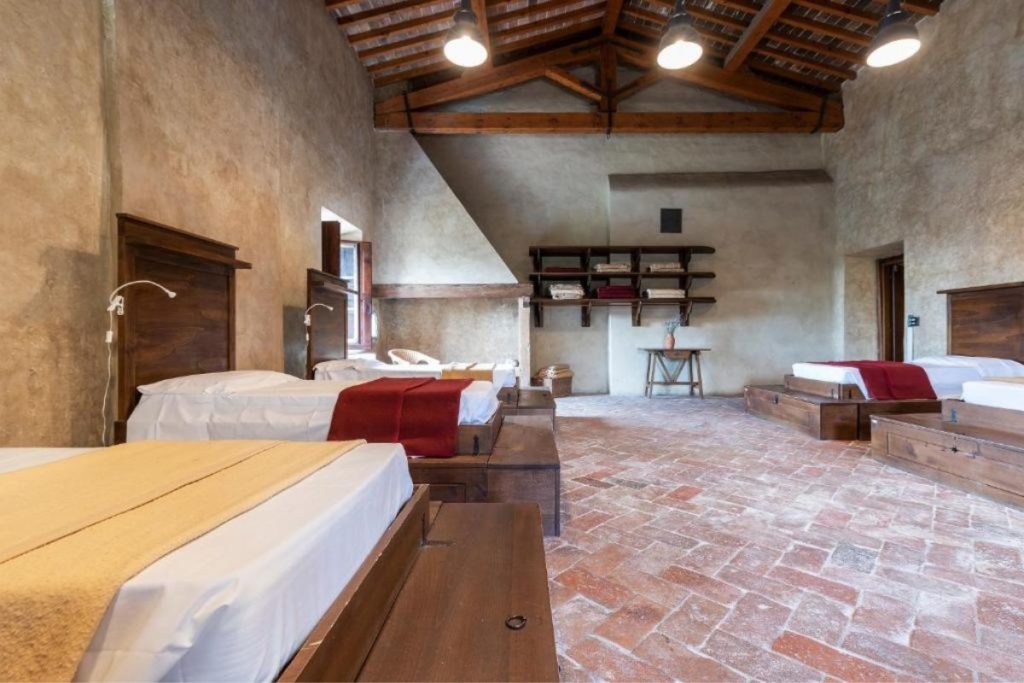 The next of the best hostels in Florence is actually a bit outside of Florence. Ostello del Bigallo is a dream to stay at as it is in a former monastery in the Tuscan hills. It is about 30-40 minutes from Florence, but it's worth the ride. There's an option to stay in a private room or mixed dormitories.
The rooms have a simple design, but the whole rustic feel of the hostel just makes you enjoy your stay even more. This space is especially good if you're discovering Tuscany but also want to be nearby Florence and spend the day in the city too. The hostel also has a bar on-site!
Location: Via del Bigallo e Apparita, 14, 50012 Bagno a Ripoli
8. Florencehostels Anamaria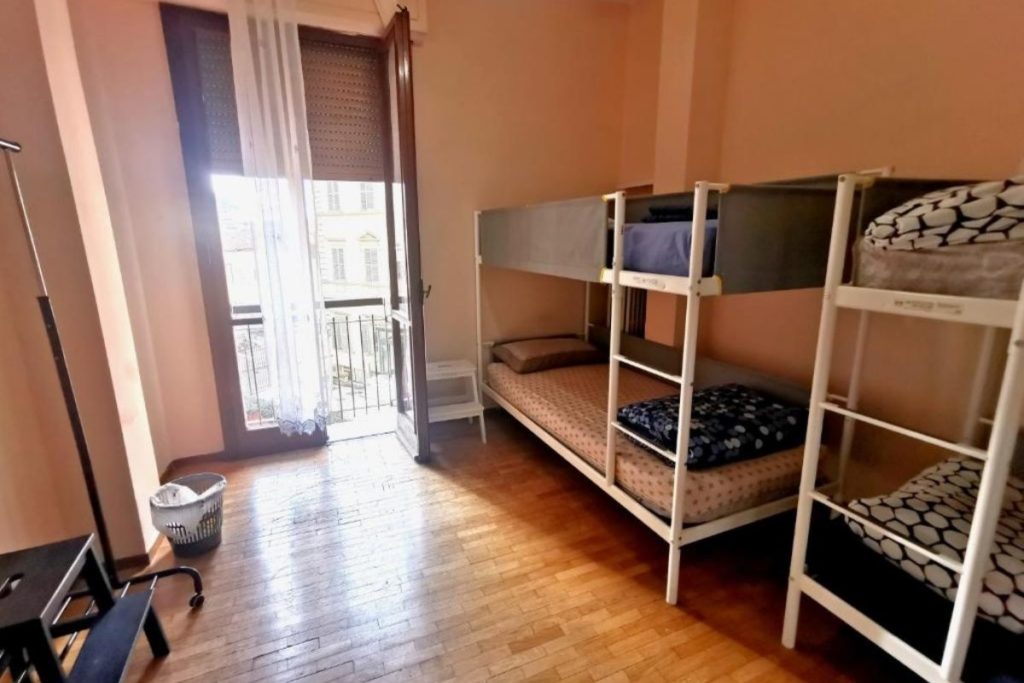 We're nearly at the end of our list of hostels in Florence Italy. Florencehostels Anamaria is another one that's close to the center and to great attractions such as the Accademia Gallery, Ponte Vecchio, and Piazza Della Signoria. It includes a shared kitchen and concierge service.
All of the rooms have a seating area. They come with a shared bathroom, safety deposit and some of them have a balcony and views over the garden. There is no possibility to have breakfast or other meals, however, Il Portale and La Grotta di Leo restaurants are nearby. There are also a few supermarkets in the area if you wish to cook.
Location: Via Luigi Alamanni, 21, Santa Maria Novella, Florence
9. Emerald Fields Hostel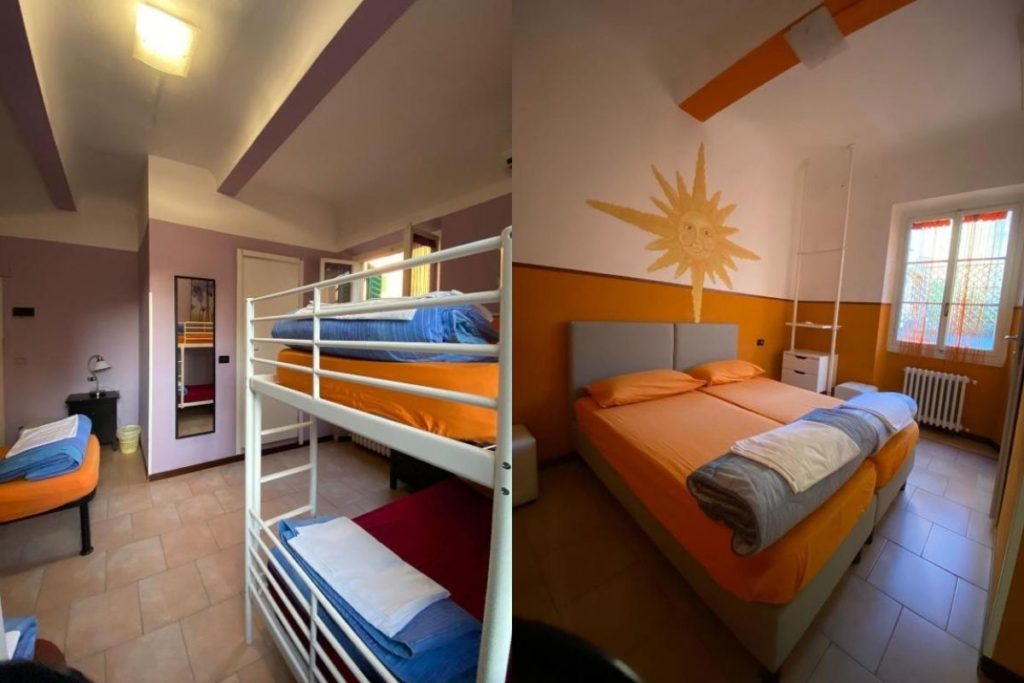 Emerald Fields Hostel is an amazing option for anyone wanting a Florence hostel private room. The central market is a few hundred yards away from the property. It also features family rooms. Inside the property, you'll have a garden, terrace, and communal areas.
The rooms have simple decor, whether you choose to be in a private room or dormitory it's still a great option. Medici Chapels and Medici Riccardi Palace are just a few yards away from the hostel. You'll find The Garden of Barbano restaurant nearby and a few awesome cafes like The Sverso or Market coffee.
Location: Via Guelfa 59 first and second floor, Florence
10. New Hostel Florence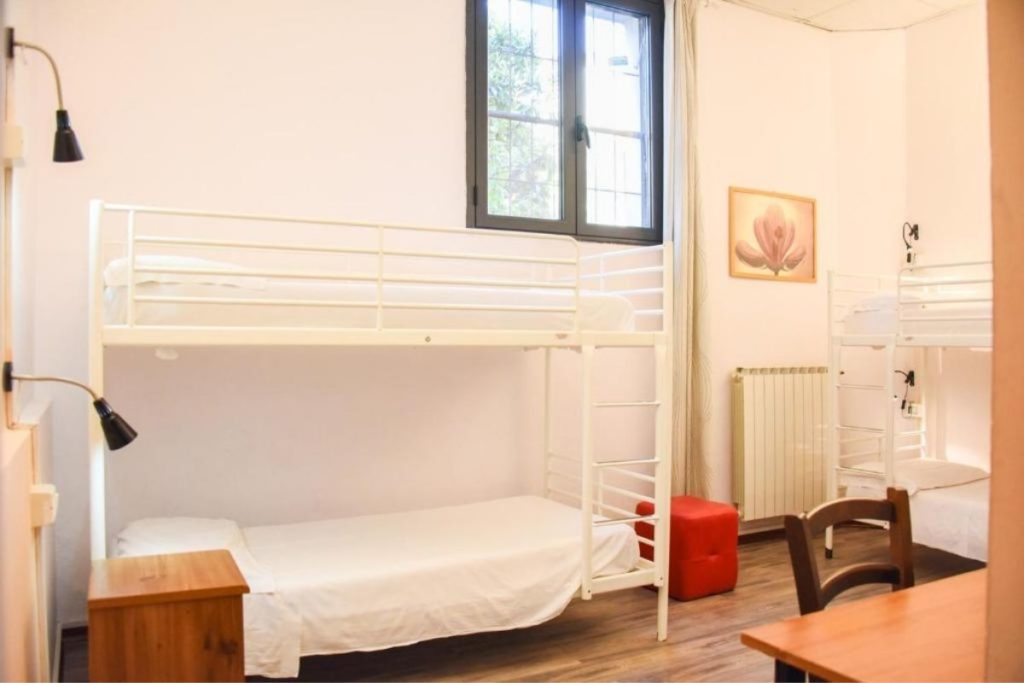 The last of the hostels in Florence Italy is the New Hostel Florence. This is different than the previous one we mentioned on the list. It's also located near the center, only a few feet away from Santa Maria Novella Station. The rooms were built with a functional style, simple decor. They either have single or bunk beds.
Some of the rooms even have a private bathroom. You can chill in the common areas as it includes a TV and a dining area too. The closest attractions are Corsini Garden and Piazzale Oriana Fallaci. As you're in the center, you'll discover a number of different restaurants and cafes as well as supermarkets.
Location: Via Iacopo Peri 3, Florence
10 Best Hostels in Florence Italy – Conclusion
This concludes our list of hostel Florence Italy. If you wanted a Florence hostel private room then you have the option to book one in one of these properties. They all have different price points and facilities, located in different areas of the city. Mostly they are central, so you'll be pretty close to the important parts of Florence. We hope you'll have an amazing trip to Florence!
Pin it: 10 Best Hostels in Florence