If you're in need of some good gyms in Milan check out our list. Whether you are staying at a hotel in Milan without a gym or simply just don't know what your options are, this list will help you find the one for you. We have selected the best gyms in Milan based on facilities, location, and equipment.
10 Best Gyms in Milan
You might be wondering why we haven't included any prices on this list. That is due to the fact that Italians do not showcase the price list on the website. Only a few of them do, however, the majority expect you to call them or go straight to reception to sign up for membership.
These gyms all have different types of facilities. Some are specifically suitable for gym enthusiasts, others have sports like kickboxing, pilates, functional training. Furthermore, we have also included a few gyms that have swimming pools. Alright, let's see what these gyms look like!
1. 7 City Club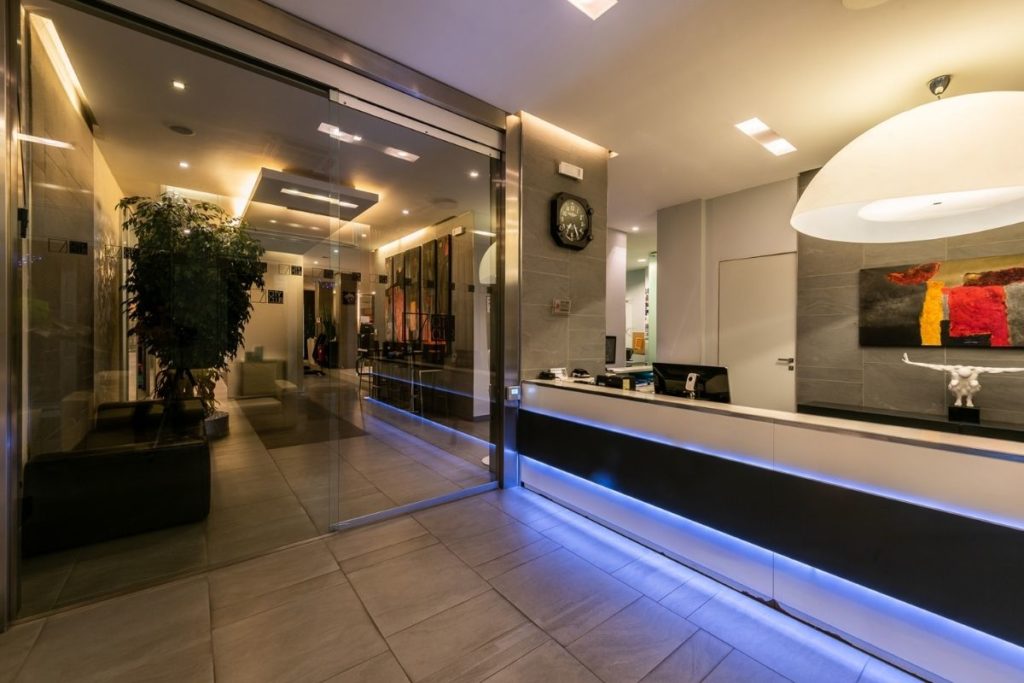 One of the very first gyms in Milan that we need to talk about is the 7 City Club. It is situated in the center of Milan, very close to the Duomo. The gym doesn't just offer comfort, everything is arranged with a mind to the customers. It's beautifully designed, feels luxurious, and has plenty of options inside.
7 City Club Milan offers a big fitness room with the best equipment to achieve your fitness goals. They also have a wide variety of courses just in case you don't feel comfortable lifting weights. The swimming pool is stunning and after a nice swim, you can sit in the sauna, Turkish bath or thalasso bath. Last, but not least, the gym also has its own beauty treatment room with therapeutic massages.
Opening time: Mon-Fri 7m to 10.30 pm, Sat-Sun 7 am to 7 pm
Location: Via Falcone, 5, 20123
2. Get Fit Express (Fit Mi Milan)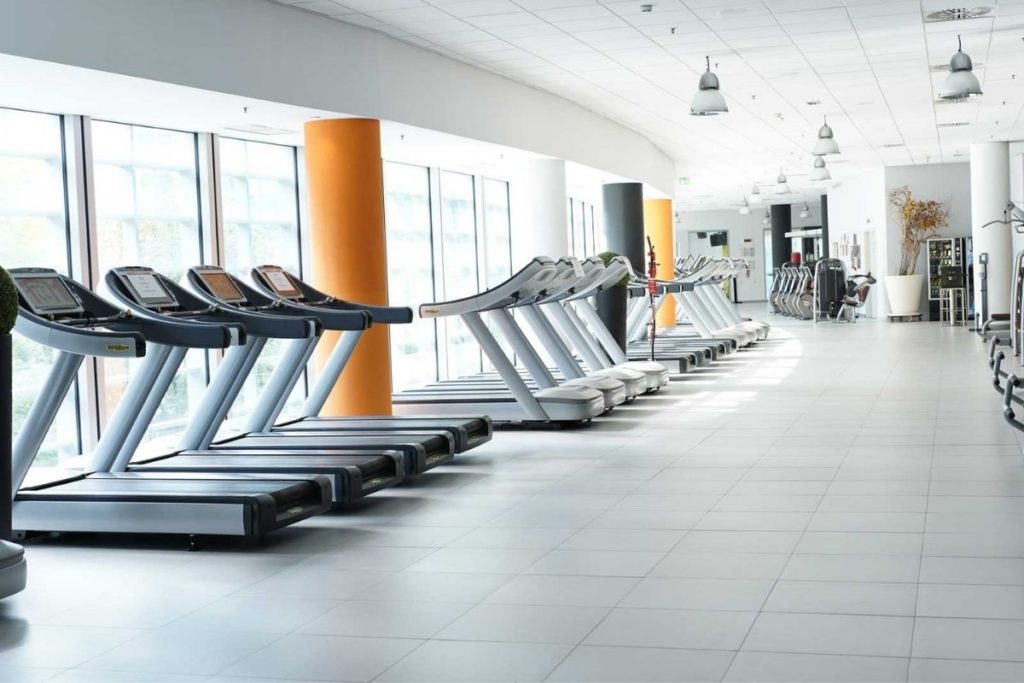 Get Fit Express or otherwise known as Fit Mi Milan is located between the Isola and Central Station Area. Which is quite convenient for anyone who needs to take public transportation to get to the gym. They have a lot of facilities and if you take out a subscription, these are all included. First of all, there's free wifi, water/towel, and a courtesy kit.
Secondly, there's a big area with cardio equipment, fitness rooms with amazing machines and free weights. 3-course rooms, functional area and there's also a beauty center. Saunas are available for both women and men. If you wish to take on a personal trainer, there's plenty to choose from and they all specialize in different training styles.
Opening times: Mon-Fri 7 am to 10.30 pm, Sat 10 am to 7 pm, Sunday 9.30 to 2.30 pm
Location: Palazzo Lombardia, Via Luigi Galvani, 23, 20124
3. Gold's Gym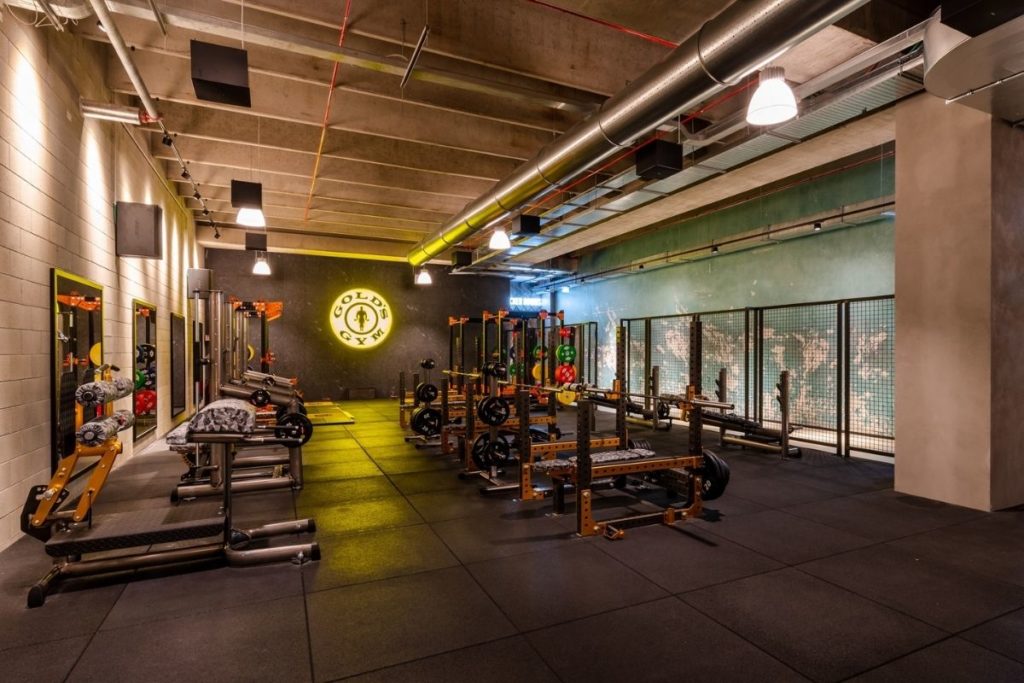 This one is for the fitness fanatics. Gold's Gym is one of the best gyms in Milan but also around the world. The very first gym opened up in Venice Beach, CA, since then it's opened in nearly 700 locations. One important detail about this gym is that prices are visible right on the front page, which isn't the case for the rest of the gyms in Milan Italy.
Gold's Gym is equipped with the best machines and weights. These barbells and dumbbells go up to 150 kg. A large cardio area with different types of cardio machines. A Finnish sauna is included in your membership, inside the locker rooms. King of Machines area, top machines from Gym80 (the company manufacturing the equipment).
It's not over yet. If you go outside, there's a 200 m2 area to train at, just like at Venice Muscle Beach. A whole room for functional training. As Gold's Gym was based on bodybuilding, it is only logical they have a separate posing room. Other extras include a shop, personal training, course rooms, and vending machines.
Opening times: Mon-Fri 7 am to 11 pm, Sat-Sun 9 am to 9 pm
Location: Via Privata Benadir, 5, 20132
4. Anytime Fitness Centrale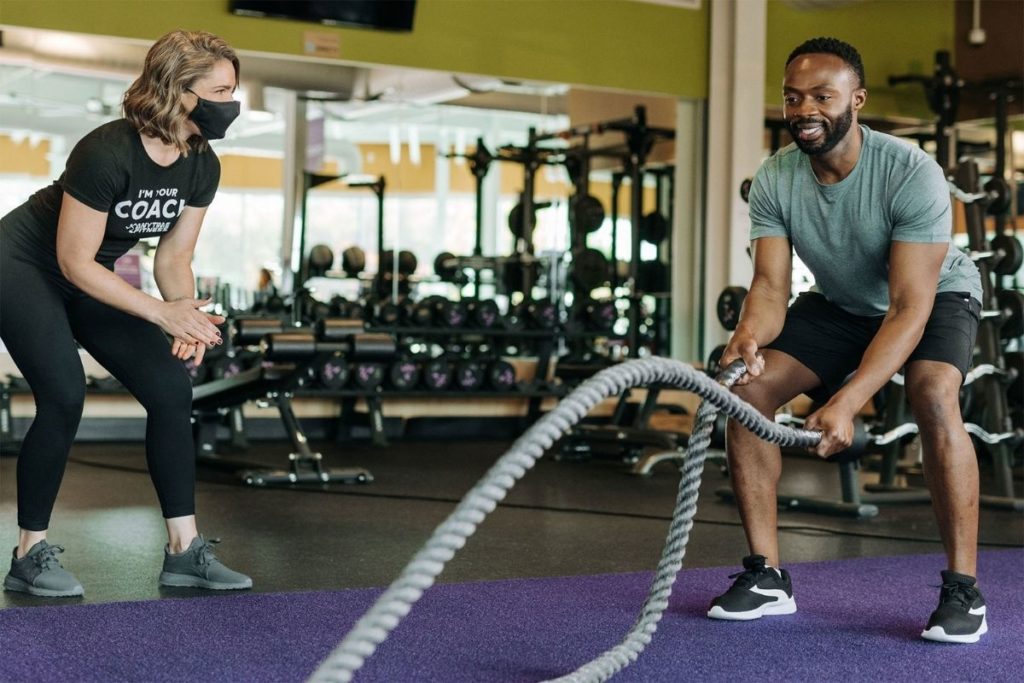 If you're not a fan of your hotel gym, check out Anytime Fitness. It is the only 24/7 gym in Milan available. There are about 4-5 of them in different areas of Milan. These gyms are present in Rome too! They have the same structure everywhere, only the gym size might vary. You can request a free entry to check it out! You'll get 24/7 access and security.
There's room for strength training with free weights. Anything from squat racks to barbells. The functional training area is a must! Cardio with multiple machines to suit everyone's needs. And you can take advantage of training services. Those can be personal training or just simply group training. There's a lot to choose from!
Location: Via Ruggero Boscovich, 14, 20124
5. Milan Cassala Gym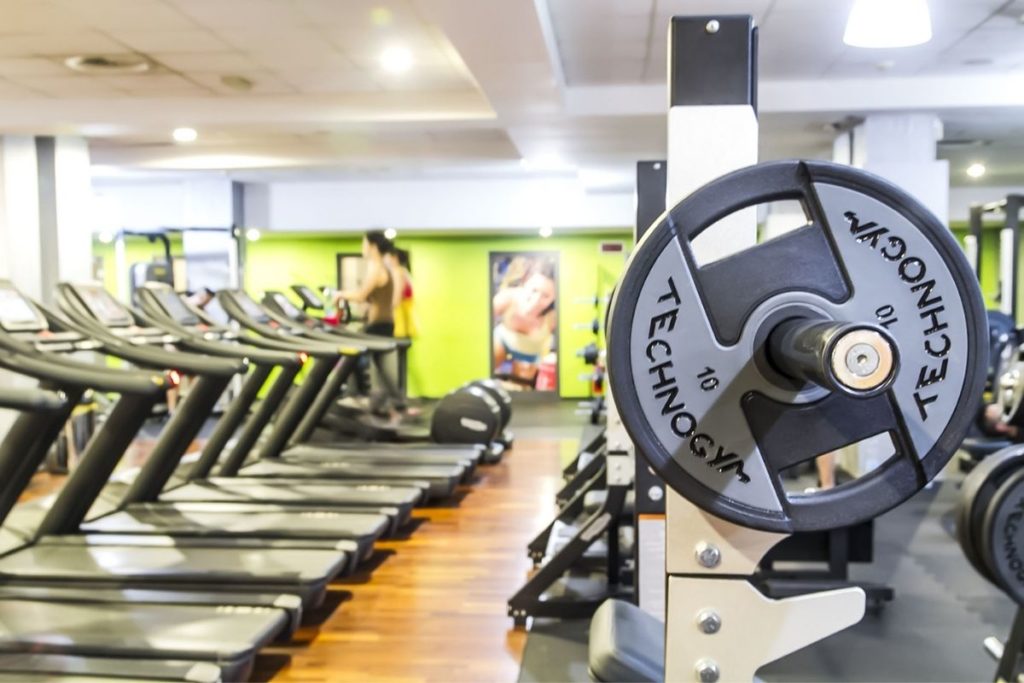 Milan Cassala Gym is on this list as it has a pool that you need to try out. It's always good to mix swimming and the gym. It is a very spacious gym with a huge area for weight training, free weights, and cardio machines. It's spread out on over 2000 m2. Technogym Touch Screen machines connect to Free Italian Gyms App and you can stream Netflix or Youtube, as well as access socials.
Besides this amazing feature, you get access to both live and virtual classes. More things included in the subscription are yoga, pilates, functional training, cycling, MetCon, and Kombat. Then, of course, you have the Olympic swimming pool, along with a Spa containing Sauna and Turkish Baths. Plus an Aesthetic Center with Body/Beauty treatments.
Opening times: Mon-Thurs 7 am to 11 pm, Fri 7 am to 10.30 pm, Sat 9 am to 7 pm, Sun 9 am to 3 pm
Location: Viale Cassala, 22, 20143
6. David Lloyd Malaspina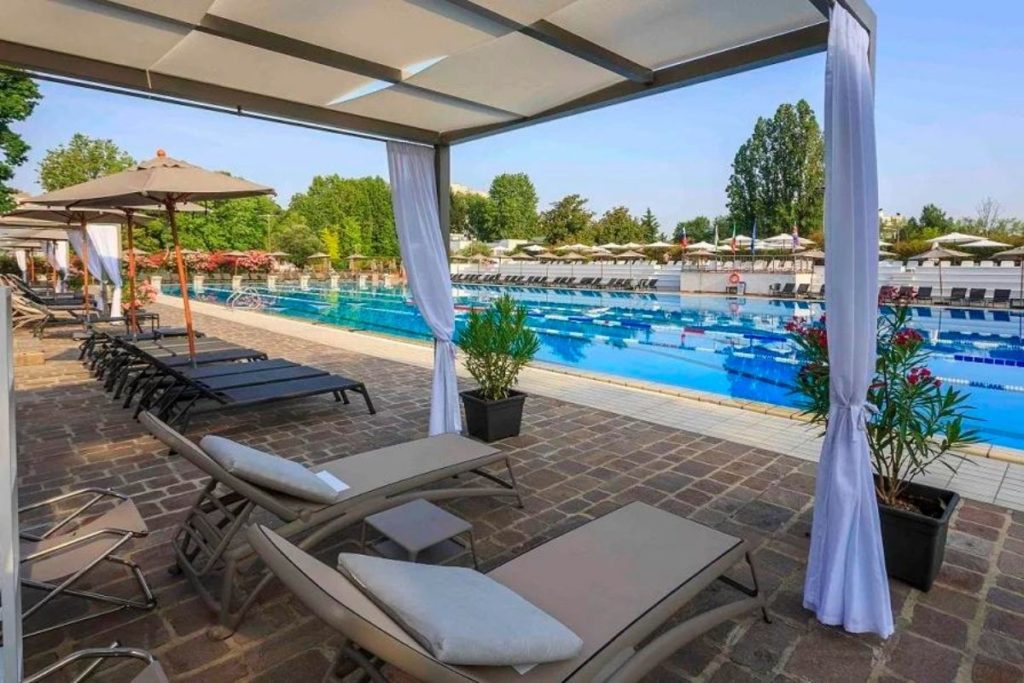 David Lloyd is one of those gyms in Milan Italy that can only be accessed if you're a club member. Of course, it has a gym area to get in some weight training. Although their gyms are not as big as a regular one would be. There are two swimming pools, one that's 25m outside pool, and another 50m Olympic-size outdoor pool. Okay, there's another one for children which is only available during the summer.
Within the spa section, you'll have at your disposal a sauna, hammam, salt cave, Turkish bath, hydromassage pool, relaxation room, an ice tub. There's an outdoor tennis court but also a few of them which are covered during winter months. summer camps are available for children. 110 classes every week to choose from and there are plenty of activities for your children while you're working out or relaxing.
Opening times: Mon-Fri 7 am to 11 pm, Sat 8.30 am to 11.30, Sun 8.30 am to 11 pm
Location: Via dello Sport, 1, 20068
7. Performante Fitness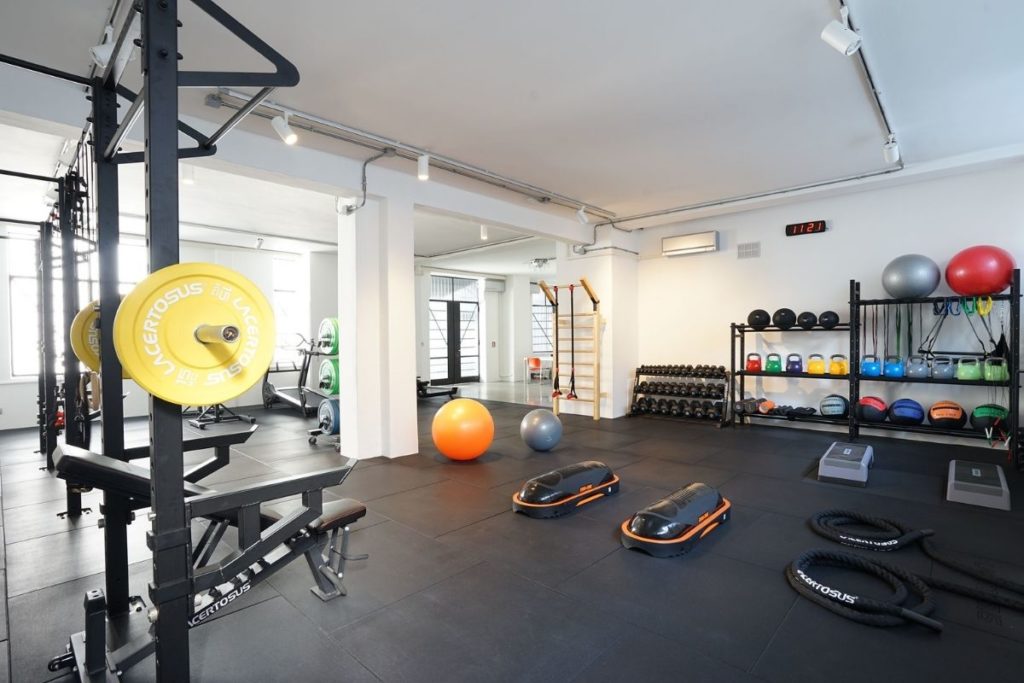 This next gym is great if you just want a surface for your fitness goals only. They have all of the equipment you would need. Their philosophy is to set goals and hit them with targeted workouts and a healthy lifestyle outside of the gyms. So what can you find inside? Well, they have locker rooms for men and women as well as a large reception area.
Inside the gym, you will find room designed for functional or circuit training. these are rigs, racks, gladiator wall, multi-pull-up bar, benches, disc, battle ropes, all of the free weights, plyometric box, cardio machines, and cycles. You can either get personal training for 1-2 people or even small groups of 4 people. Both functional and circuit training are available as well.
Opening times: Mon-Fri 8 am to 9 pm, Sat 8 am to 1 pm, Sun closed
Location: Via Emilio Morosini, 32, 20135
8. Fit4Fight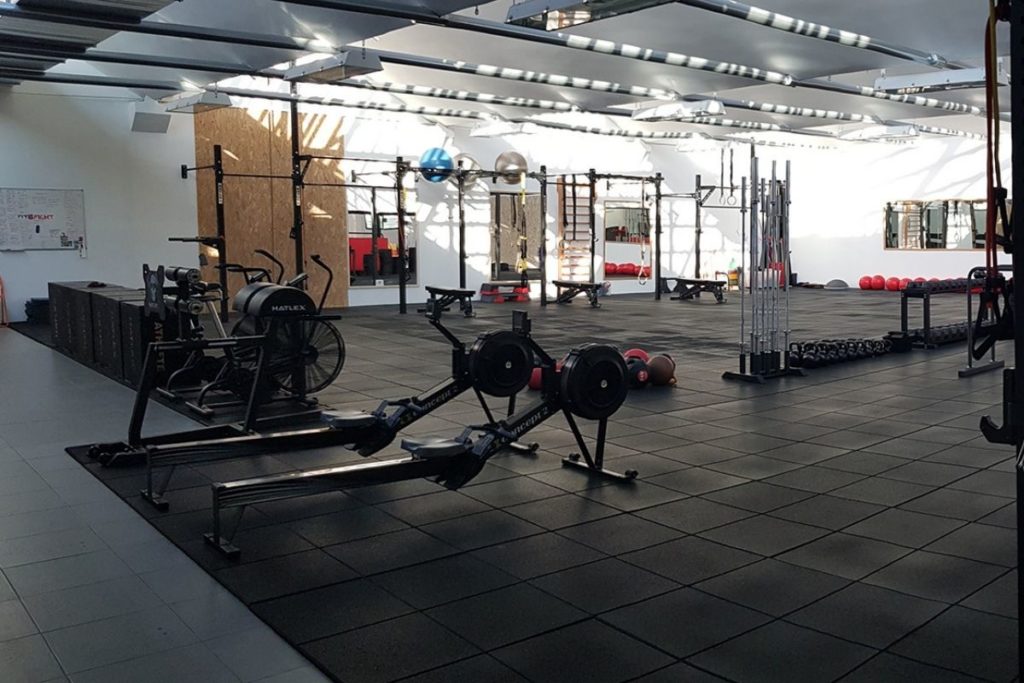 Fit4Fight is one of the best gyms in Milan built for people who have a passion for combat sports or calisthenics. They offer a wide range of different sports and we're sure you'll find one you love. Starting from the usual functional training and cross-training. Continuing with Calisthenics, pad training, kickboxing, muay Thai, MMA, and boxing.
Then you also have grappling, Brazilian jiu-jitsu, Kenpo Jutsu, personal defense, heavy bag training, kickboxing for juniors, core training, and pilates. The gym is made up of two areas. One is the fitness area and the other the fight area. You'll be able to schedule which one to use.
Opening times: Check out their website as their opening times will be different from day today.
Location: Via Bisceglie, 74, 20152
9. La Wellness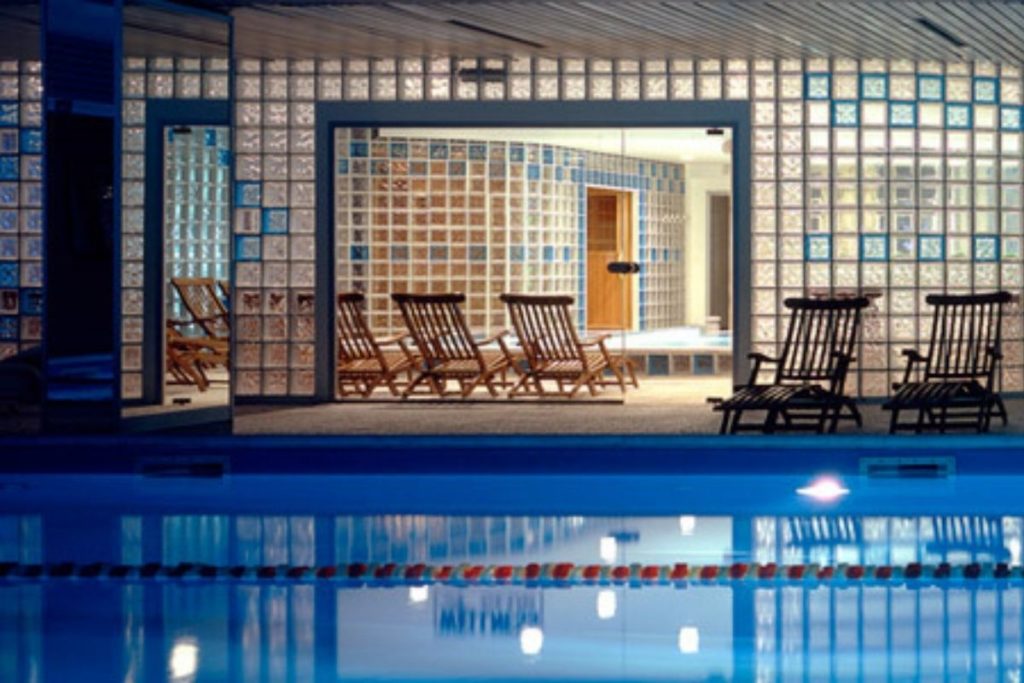 La Wellness is another gym in Milan with a swimming pool. It has 400 m2 rooms for group exercises, over 140 weekly. The Olympic swimming pool also has gymnastic activities included, such as resistance training in water. La Wellness comes with a relaxation area of sauna and Turkish bath, plus a chromotherapy whirlpool.
Besides the gym area where you can train, there are a few services they offer. First of all, a diet bar for hot and cold dishes, salads, breakfast, and dinner. There's a parking area and a medical examination center. You can get a personal trainer, book beauty treatments and there's even a solarium. La Wellness is really there to help you with every need.
Opening times: Mon-Fri 7 am to 11 pm, Sat 8 am to 8 pm, Sun 10 am to 6 pm
Location: Via Tagliamento, 19, 20139
10. OPI Gym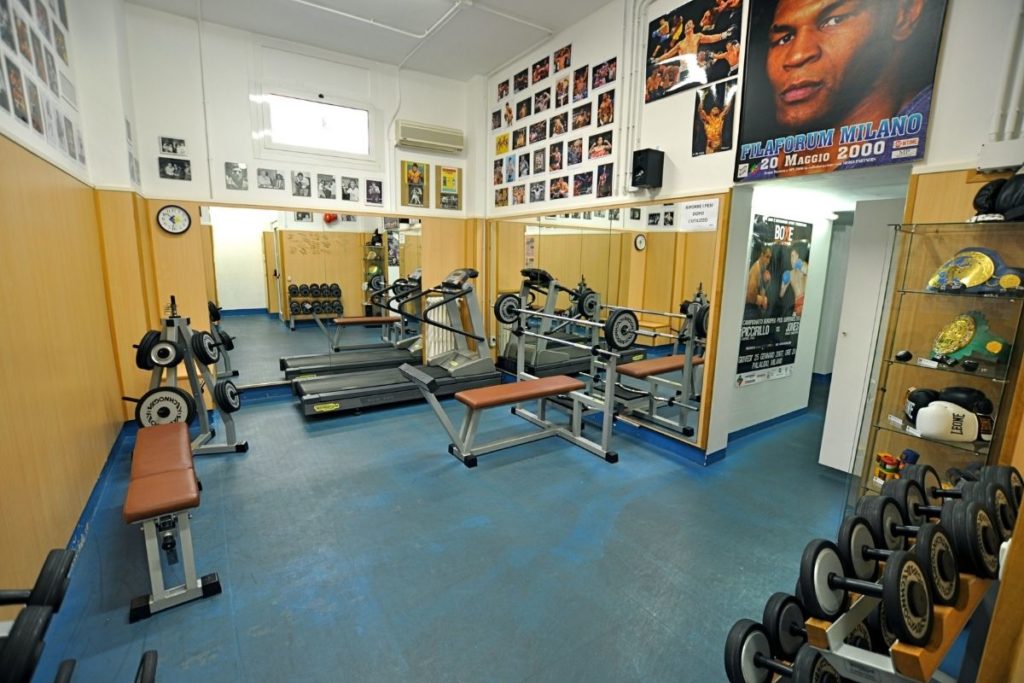 We had to include one more boxing space in Milan. OPI Gym is one of the best gyms in Milan for boxing enthusiasts. We have a plus point to give as their prices are also included on the website! Let's see what type of training they offer.
Of course, boxing is present, then you have functional workouts, pilates, morning boxing, educational boxing under 18, pre-competitive boxing. Self-defense for anyone who wishes to learn discipline. Boxing courses for under 13, Thai boxing, kickboxing both for adults and teens, and finally personal training.
Opening times: Mon- Fri 9.30 am to 11 pm, Sat 10 am to 3.30 pm, Sun closed
Location: Corso di Porta romana, 116/a, 20122
Gyms in Milan Italy – Conclusion
That concludes our list of gyms in Milan Italy. Whether you are looking for specific types of training or just to enjoy a nice swim while visiting Milan, these are perfect for you. It is worth calling the gyms as most of them even offer you free trials. Firstly, this is beneficial if you are just passing through Milan. Secondly, with free entries, you can narrow down which gym you like the most!
Pin it: 10 Best Gyms in Milan