10 Best Italian Lighting Brands
It's safe to say that Italians are pretty good with everything. They have produced amazing furniture, decor and today we will talk about Italian lighting brands. This might seem like an odd topic, however, the type of lamp you choose in your home can really define the mood. Whether you are choosing an Italian floor lamp or one of the many Italian table lamps, the size and shape will matter.
10 Best Italian lighting brands
So how would you decide which lamp to choose? Well, on these best Italian lighting brands websites you will find a wide range of lamps in different categories. You might wish to choose vintage Italian lamps or even an Italian wall lamp, whatever is your choice, these 10 Italian design lighting brands will not disappoint you. Let's see if we can help you find your dream lamp to dress up your house.
1. Artemide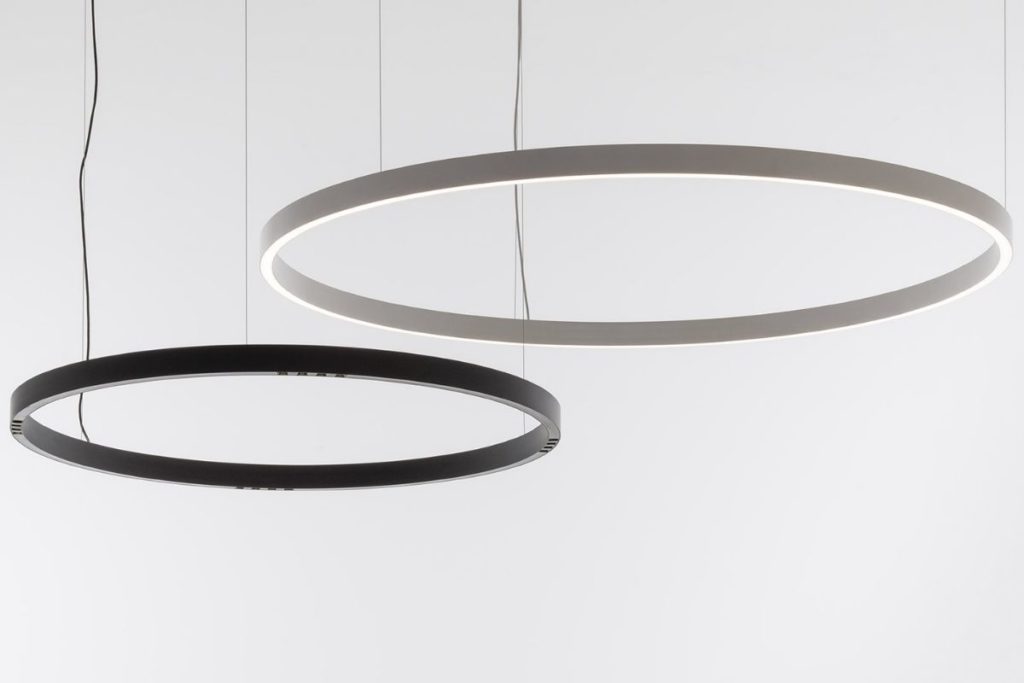 The first one of the famous Italian lighting brands is called Artemide. Based in Pregnana Milanese and founded Ernesto Gismondi 1960. Where can you find Artemide lamps? There are around 55 branded showrooms in the most famous cities in the world selling these lamps. Artemide aims to 'illuminate the future with unabated power' and we couldn't agree more. Today their collections are known worldwide and help to make homes shine with their vintage Italian lamps and modern lamps.
Besides finding their lamps in the showrooms or stores, they also have an online shop. The main categories are Exlisse PVD, Gople, Masterpieces, Calipso, and even outdoor lamps. The Calipso lamp for example looks like a honeycomb surface and it was created to provide comfortable light emission.
This lamp retails for €1,050 which is pricy, but we can understand why. In the masterpieces category, you can find the Nesso for €315, which is a vintage-looking orange lamp. This was inspired by the fabulous '60s, and Nesso is now thought to be democratic and futuristic. The lamp looks amazing, which is why it made the cut on our Italian lighting brands list.
2. Flos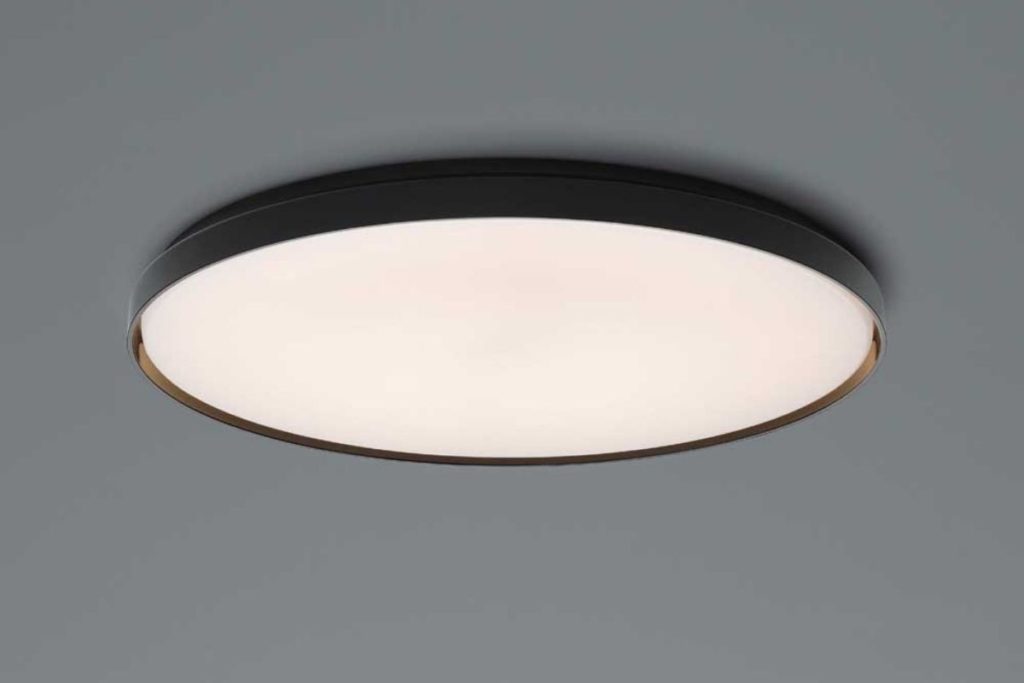 When we talk about the best Italian lighting brands we have to mention Flos as well. What is Flos? The meaning of Flos comes from the word 'flower' in Latin. Their ideas came from creating a single light bulb to now creating a range of the best lights throughout the world.
Flos was founded in the 60s by Dino Gavina in Merano. It is important to mention that Dino was already creating furniture with other designers like Archille and Pier Giacomo Castiglioni, Afra, and Tobia Scarpa. With this brand, Gavina reinvented the idea of artificial lighting and creating beautiful pieces.
The reason why Flos is in the top Italian lighting brands is due to their simple, yet innovative designs. We do have to mention these lamps are quite pricy. While some Italian table lamps can cost around €50, Flos table lamps can cost even up to €3,000! Okay, we do not want to scare you away.
One of the coolest designs which are affordable is the Miss K Table Lamp retailing at €350. Some of their main collections are In Vitro, 2097, Glo-Ball, and Noctambule. Each of these has its own story on the website. The latter even has an award for the chandelier category.
3. FontanaArte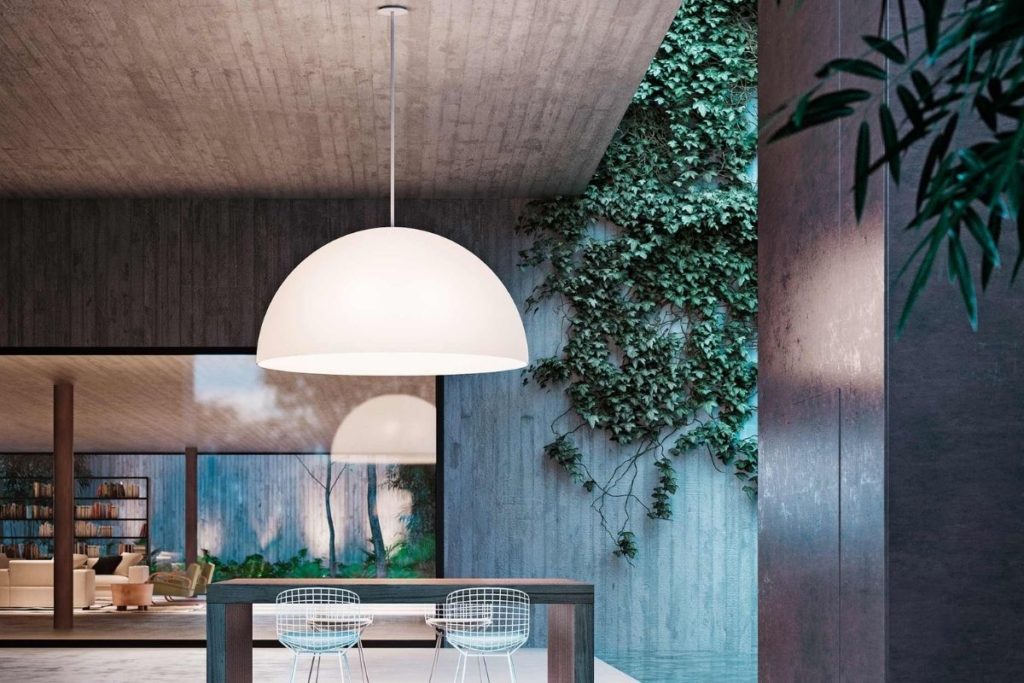 Moving on with the next one on our Italian lighting brands list, FontanaArte. Before the brand was even born in 1932, Luigi Fontana, the founder has already been designing crystals and glass. After the brand Saint-Gobain acquired Lugi Fontana & C, it became under the directorship of Gio Ponti in 1931.
The very first revolutionary design made by Gio Ponti was the Bilia. Although we are talking about a brand in the early 1930s, their designs were already looking futuristic or similar to lamps you can find in the store today. In other words, they were already living in the future.
What has become of FontanaArte after so many years and with so many different directors? Before we even talk about the modern days, we have to mention a Franco Raggi design called Velo. This was designed in 1988 and can now be found on their official website for €590.
The aim? 'Less is more. Besides selling furniture, in the lighting section, they offer table, floor, suspension, and wall lamps as well as ceiling lamps. For the table, lamp prices can be as low as €200 or as high as €2,500. FontanaArte is a favorite of ours from the Italian lighting brands, they have really stolen the show.
4. ModoLuce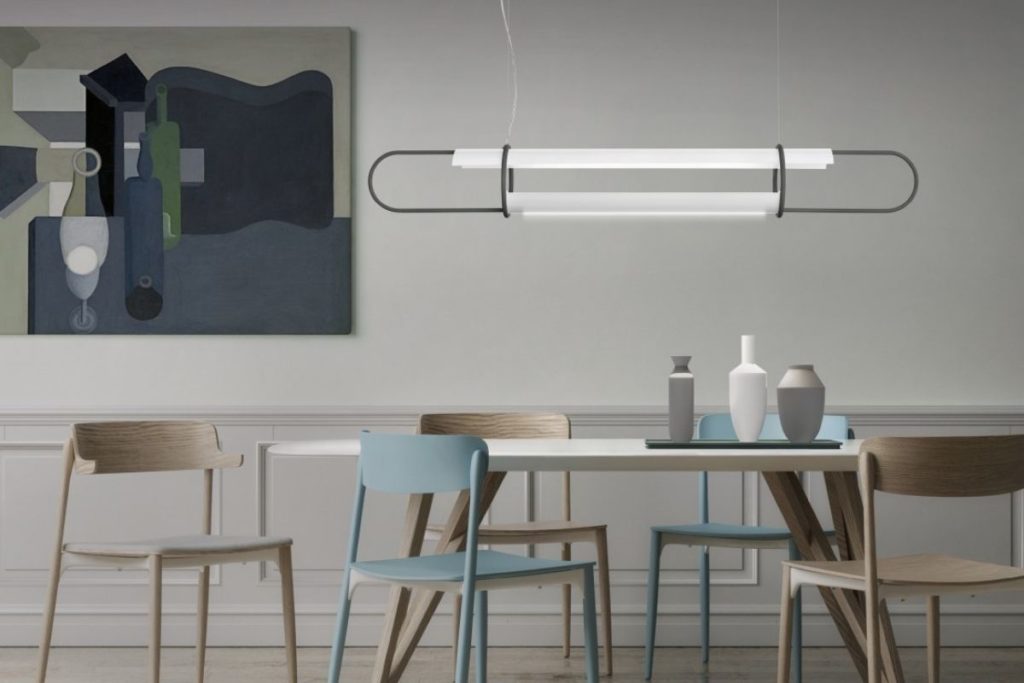 Once again a great brand stealing the show, top Italian lighting brands called ModoLuce will look amazing in your home. Unlike the previous Italian lighting brands, Modo Luce is only 10 years old. There is little information behind the founders of this brand, all we know is that they were founded in 2000 and take pride in creating lamps to fit in every unique house and create different moods.
Although it is very young, ModoLuce is one of the best Italian lighting brands for many reasons. They have a few different collections designed by a number of people. Their website is aesthetically pleasing. Small lamp icons on the wall, floor, side of the wall, and outside the house indicating whether it's an outdoor lamp or floor lamp.
With the Angelica Outdoor lamp, you'll create the perfect mood on a summer night talking with your friends for hours. Let's talk prices. It is no surprise that these Italian table lamps can hit the €1000 mark. Some of the chandeliers can even cost €4,000. In all honesty, when you already have a perfectly decorated house, lamps should be treated as a necessity to complement the rest of the furniture. These are truly a lifetime investment.
5. Terzani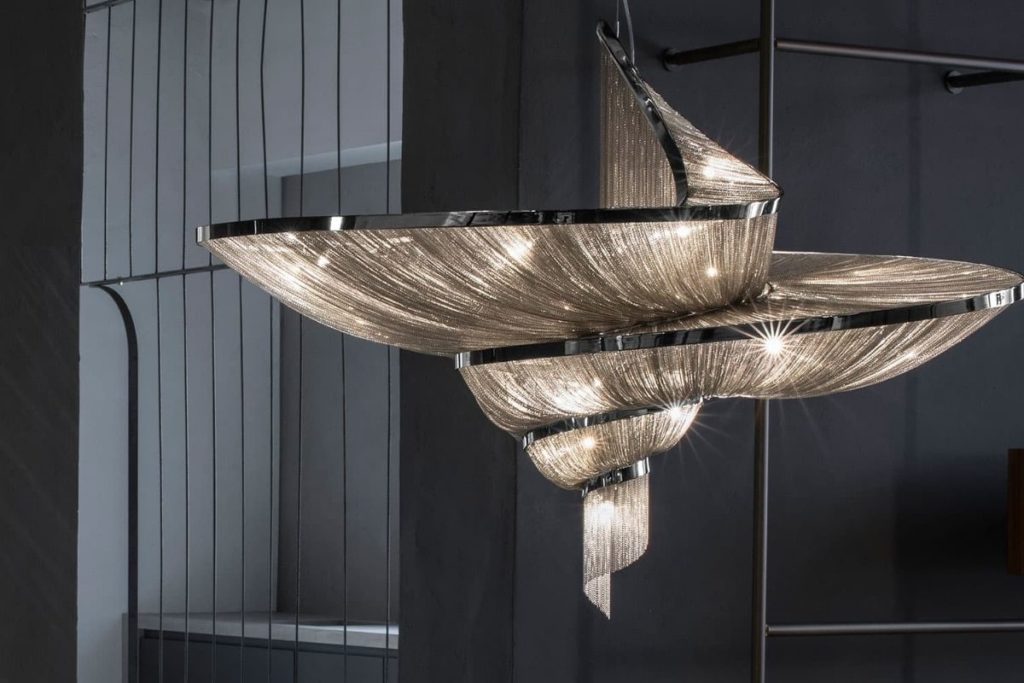 Terzani, La Luce Pensata is one of the famous Italian lighting brands born in 1972. The father both to the brand and now to the president and creative director is Sergio Terzani. His vision was to blend Italian craftsmanship with modern world technology and create luxury lights.
With a newfound love, Sergio and Nicolas Tarzani even created their own lab to test and develop these amazing products you can now shop for. We have to give credit to other designers contributing, such as Nigel Coates, Maurizio Galante, and Christian Lava. The most famous designs and why Terzani is a part of the modern Italian lighting brands is due to Nicolas Terzani.
He took the legacy forward and designed masterpieces. Terzani's best collections are Abacus, Oscar, Pug, and Atlantis. I personally love Atlantis, 'a precious wave' as they named it. A 3 tier suspension can cost up to €50,000! As expensive as this might be, you are buying true Italian craftsmanship and quality products. Their Argent collections are also exquisite. The one shown in the picture can be bought in many different forms.
6. Venini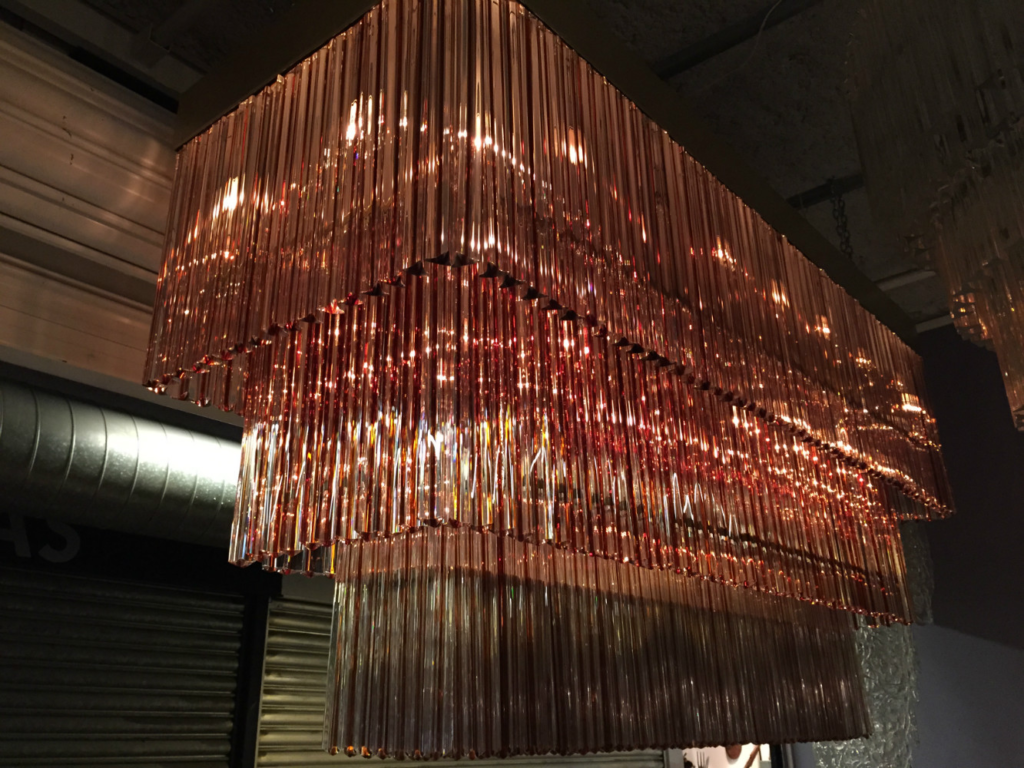 It is great to be in 2022 and experience one of the oldest Italian design lighting brands to have lived 100 years. Venini was founded in 1921 by Paolo Venini and Giacomo Cappellin. The official name was 'Vetri Soffiati Cappellin Venini & C.', quite a long name then. Vittorio Zecchin, a Venetian artist also joined the company.
They are the reason why Venini has lived through the 13 centuries, embracing avant-gardes, and changing the traditional order of glassmaking. Yes, Venini was a glassmaking company in the very beginning. They made history by exhibiting the first lighting devices in 1925. These Italian lamps are inspired by the years of glassmaking. For example, the Italian wall lamp from the classic collection will give a vintage look to any home.
But these lamps don't come cheap either. A chandelier made out of Murano glass costs over €1,000. They also have interesting pieces, not just glass-looking lamps. One of my favorites is the Venini Murano Pencil Table Lamp for €1,200. It literally looks like a giant pencil and lights up the room. Is it worth paying the price for this specific lamp? You can be the judge of that. Venini sells everything from chandeliers, and wall lights to the table and floor lamps. Their designs are a result of centuries of hard work!
7. NEMO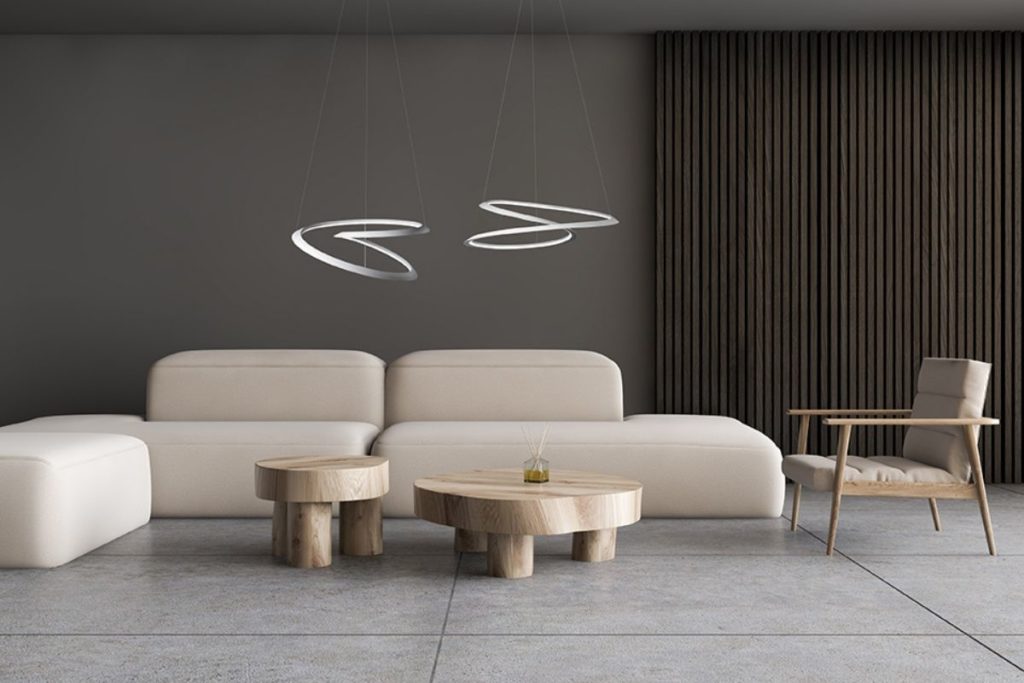 The next one on our list of Italian lighting brands is NEMO. Founded by Franco Cassina, not so long ago, in 1993. Today it is one of the best companies in the world and has a history of innovations. NEMO has dedicated a whole collection called Masters to iconic names of the 20th century, such as Vico Magistretti, Franco Albini, and Charlotte Perriand. What is their mission?
According to their website, the mission is 'to transform ideas and lighting projects into excellent products that, through their presence, are able to transmit an innovative aesthetic force while maintaining identity and a communicative power over time. So what does this powerful and loved modern Italian lightings brand has to offer?
They have both interior and outdoor lighting. The interior lightings are versatile and with many different styles and designs. One of the most interesting designs is the one shown in the photo, Alya. Alya is a light LED pendant retailing at roughly €800/pendant. For a more stylish look, it is recommended to match 2-3 lamps one next to each other. NEMO outdoor lamps are of a higher quality and will make anyone's back garden look impressive.
8. Le Lampade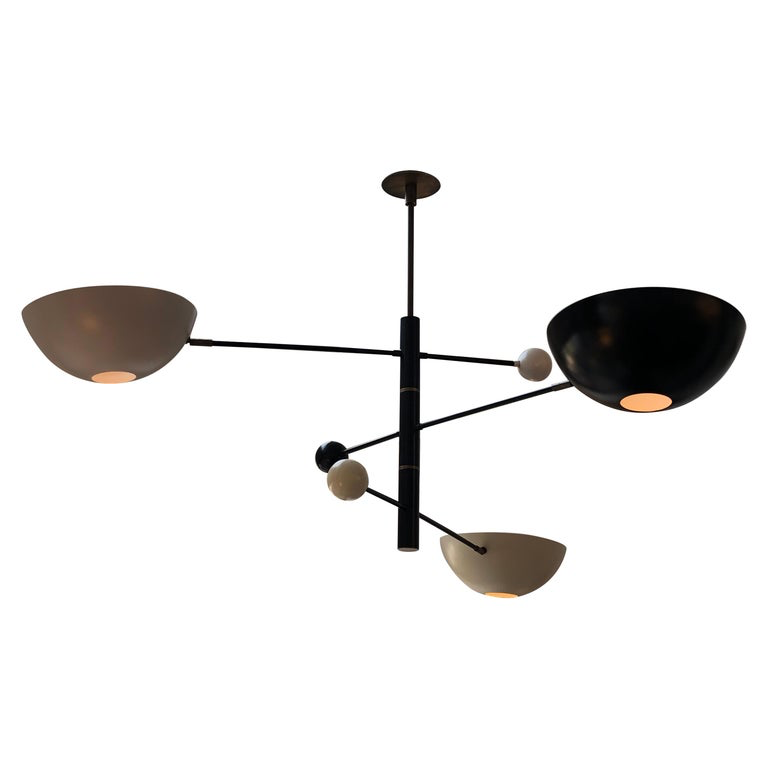 How was Le Lampade born? Alessandro di Tosto is the mastermind who was also an Italian interior designer. As he initially worked in Italian furniture stores, he developed an interest in interior design. Alessandro did not stay in Italy, after he opened his first store he moved to New York. The first Le Lampade store in the USA was in Sag Harbor. What's the idea behind the brand?
To showcase mid-century lighting. Although they might seem like regular items if you have a closer look the craftsmanship is unique. The prices are even more unique, a chandelier can cost €17,500. The Italian wall lamp in the picture is called a counterbalance chandelier and costs nearly €6000.
The idea behind this lamp was to show a vintage style inspired by the Italian mid-century lighting designs. I can almost see a similar version in the Italian grandparent's home. Among the lamps, there are some interesting ones too, like the Italian wall light by Stilnovo. It's definitely worth checking them if you're interested in a classic Italian design, Le Lampade is the one for you.
9. Lodes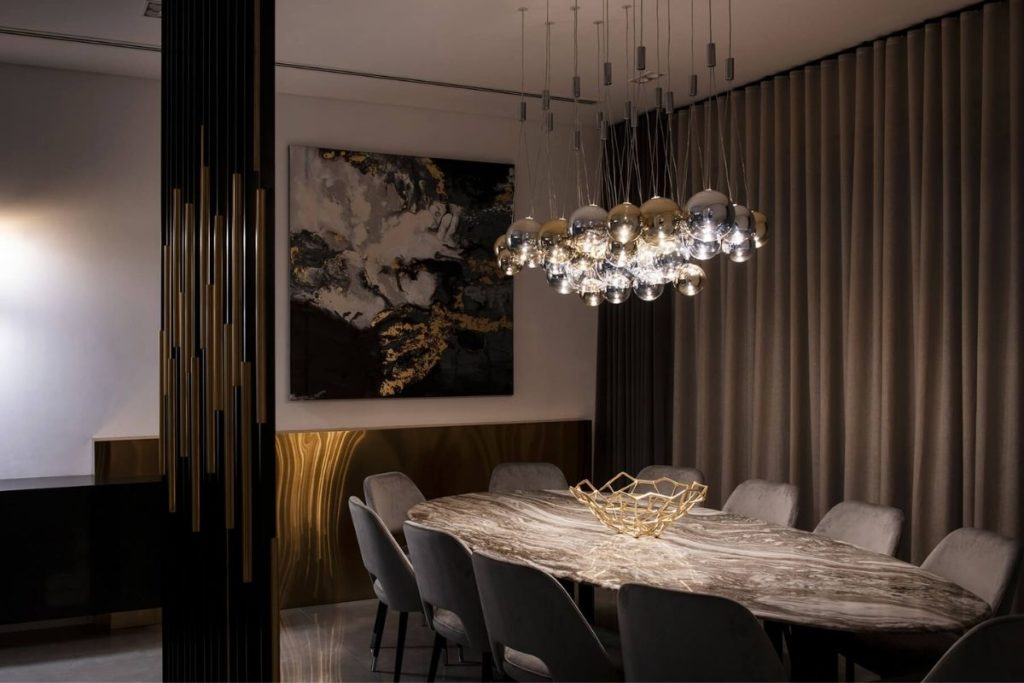 We have another winner between the Italian lighting brands and that is Lodes. Originally founded by Angelo Tosetto in 1950 in Venice they had a passion for glass. What's the difference between 1950 and 2022 Lodes? Well, even then the brand was famous, however, there were not too many lamp-making companies as opposed to now.
Lodes is a well-respected and leading designer brand, present in 90 markets around the world. They have four key elements that truly make Lodes unique. Mastery, Research, Relations, and Italianness. Lodes is really a cool brand and looking through their website just makes you want to decorate your house all over again. They have quite a lot of collections, like Croma, Jefferson, Kelly, and Laser, to name a few.
One of the cutest designs is Lodes Easy Peasy LED Table lamps retailing at €300. My personal favorite is the Blow LED Table Lamp which is a regular table lamp inside of a giant light bulb. The design is absolutely mindblowing. It also costs around €800. The famous Italian floor lamp Croma is over €1.500. Besides being a lamp, it also looks as if it's part of the decoration when the light goes off. Out of all of the brands, Lodes seems to be the one with a modern twist. Italians are truly innovative!
10. Luceplan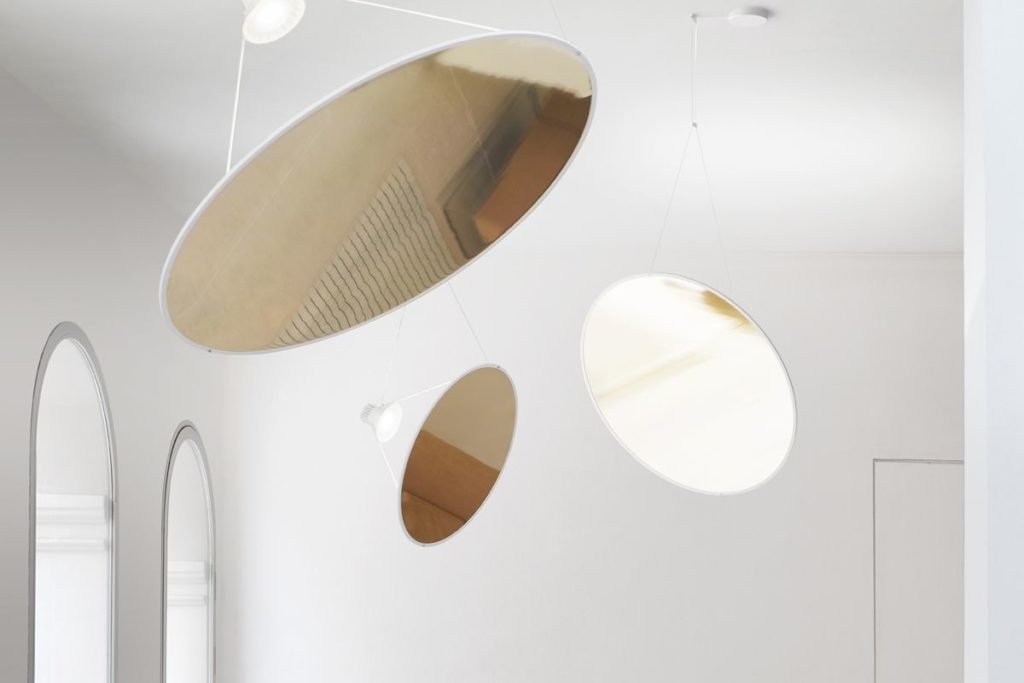 Our final stop among the Italian design lighting brands is Luceplan. This is also a personal favorite from the list and for a good reason. The brand was founded by Riccardo Sargatti, Paolo Rizzatto and Sandra Severi in 1978. Thanks to the founder of Arteluce, Gino Sargatti, the three designers have gained experience working alongside him.
They claim to have designs carefully defined by constants, experimentation, research, and quality. They are not only designed for the purpose of turning on a light when it's dark, but Luceplan is also there to serve a decorative purpose in your home. There were quite a few designs that caught my eye while browsing the website. First of all, the Curl Table Light retails at €350.
Then we have more structured pieces like the Honeycomb LED wall lamp at €900.00 and another chandelier called the Hope Suspension Light. These pieces are so beautiful and will surely decorate your house. The prices are surprisingly affordable, considering what prices we saw earlier for other brands. An iconic Italian floor lamp, similar to the Lodes one is Carrara. They look quite similar, yet so distinctive. Really can't decide which one I like more.
Best Italian lighting brands – Conclusion
You have made it to the end of our 10 best Italian lighting brands. We have looked at many gorgeous lamps that served both as a practical way to light up a dark room, but also for decorative purposes. These Italian brands have made history, they conquered the whole world with their unique designs. All of these brands have a great story behind them. You just have to choose which brand to invest in based on the mood you want to create in your home. Would you like some vintage Italian lamps or minimalist ones? The possibilities are endless!
If you like to read about these branded articles, don't forget to check out the best Italian liquor brands, chocolate brands, and olive oil brands! Stay tuned for our 15 best Italian furniture brands article.
Pin It: 10 Best Italian lighting brands