Museums, magnificent buildings, gondola tours, pretty little streets, and boat trips to Murano and Burano islands. There are surely countless things to do in Venice. However, you will definitely feel hungry at some point! You will realize that there are also a lot of places to eat in Venice. Do you want to know which are the most popular restaurants in Venice? Or maybe you are planning a romantic weekend and you don't know which are the best dinner restaurants in Venice Italy? Anything you need to know about restaurants in Venice Italy is in this guide. Let's see the best restaurants Venice Italy features!
10 Best Restaurants in Venice Italy
If you're looking for hotel suggestions, hostels, things to do in Venice, or even day trips from Venice, we made a collection of the 10 best for all of these! Get ready for Venice, Italy!
In Venice there is anything you are looking for: a quiet location for a romantic dinner, a cozy restaurant with a view, or a place to enjoy good food and social life. Be ready to take notes! Above all, it won't be easy to find some of these hidden gems in the maze of calli and Campielli (narrow Venetian streets and little squares).
Moreover, if you look for authenticity, most tourist restaurants will disappoint you and serve you a high bill for a poor lunch. Here below you can find a list of restaurants in Venice that can encounter the traveler's tastes while guaranteeing fresh food and an authentic atmosphere. Here are the best restaurants Venice Italy features!
1. La Zucca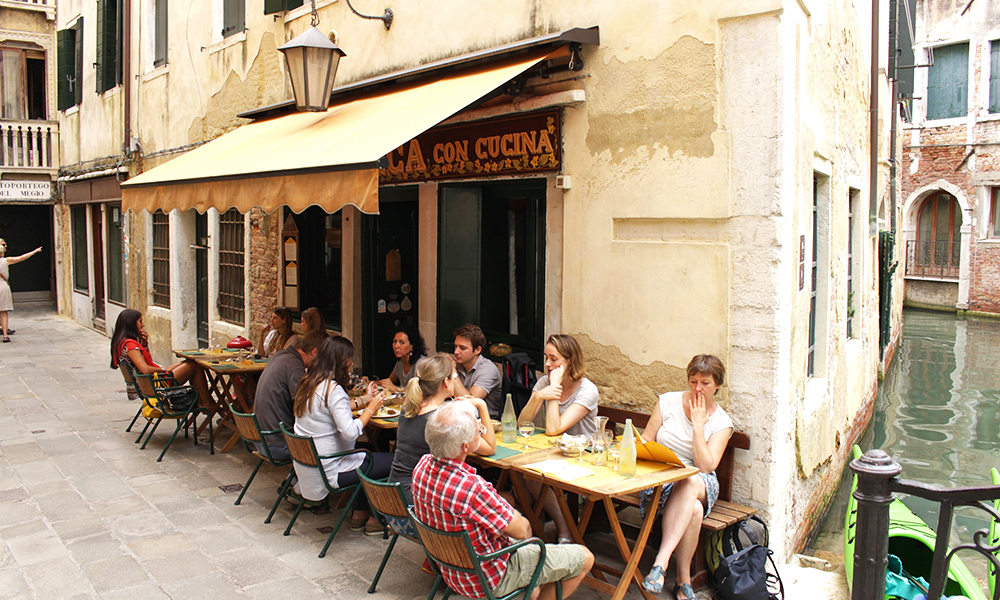 La Zucca, "the pumpkin", is the first choice for those wishing to escape the Venice crowd. You will fall in love with the warm atmosphere. This is a popular restaurant in Venice also for locals. However, this restaurant can offer you more than you expect. Above all, simple and fresh food.
The menu changes every day and prices are affordable. Pasta dishes are a good and tasty choice. Our suggestion: taste the pumpkin flan and you will be walking on clouds! Leave some space for the dessert. They are all excellent and this is why La Zucca is definitely one of the best restaurants Venice Italy offers!
Address: S. Croce, 1762, 30135 Venezia VE
2. Local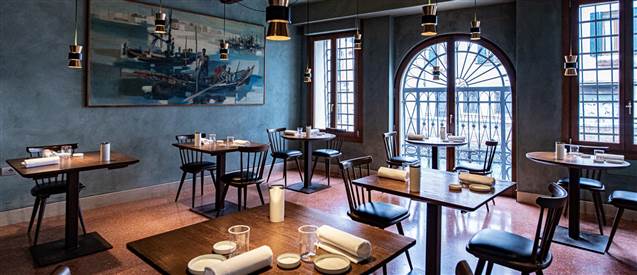 Local has modern interiors and nice decor. The charming industrial decor together with traditional feelings makes this place amazing. You will see that attention is put to every detail.
The food takes inspiration from the tradition but everything with a twist. It's a place where you can experience some fine dining! If you're looking for something as such, Local is one of the best restaurants Venice Italy hosts and you definitely should stop by!
Address: Salizzada dei Greci, 3303, 30122 Venezia VE
3. L'Alcova Restaurant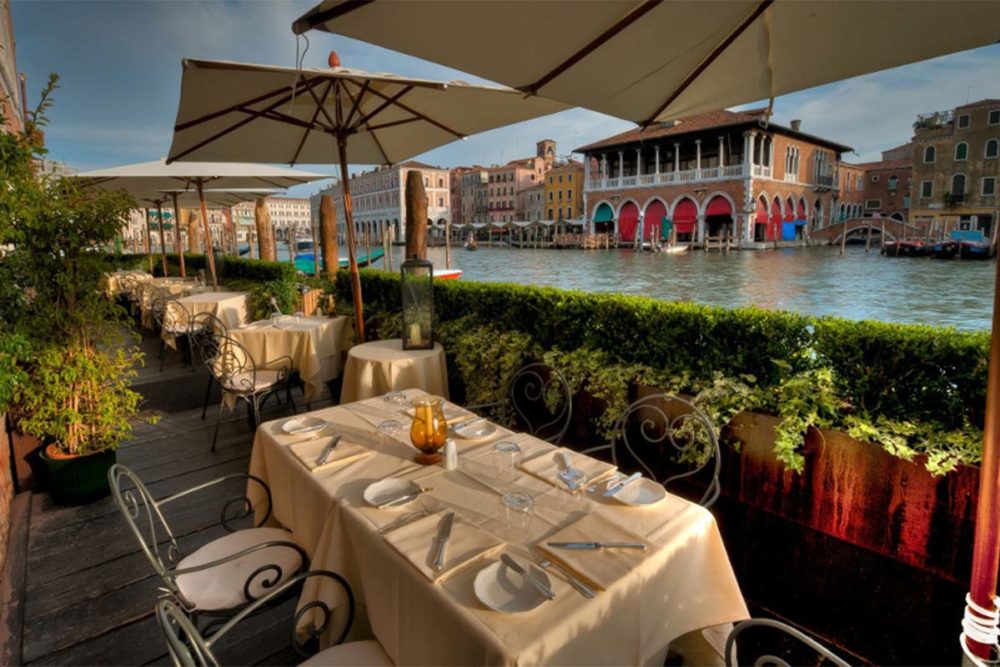 Among the best dining restaurants in Venice Italy, we have to name l'Alcova. Located in a five-star hotel, its panoramic position will surprise you with a stunning view of the Grand Canal.
If you want to savor the real Italian cuisine and enjoy a multi-sensorial experience, this is the place for you. While relishing fish or meat dishes you can appreciate the nice view on the terrace.
Address: Campo Santa Sofia Cannaregio, Venezia
4. Riviera Restaurant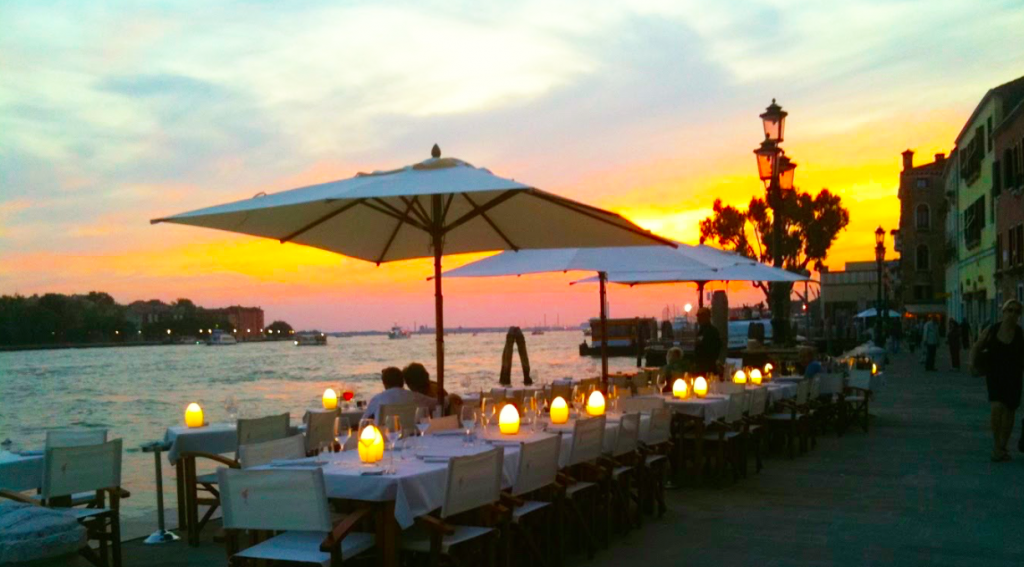 One of the best dinner restaurants in Venice Italy. Their motto is: "eating is an extreme act of love". Riviera is a real Venetian restaurant that will leave you with the best memories of this enchanting city. Above all, the location is excellent. Moreover, cocktails and pasta dishes will not disappoint you.
Address: Fondamenta Zattere Al Ponte Lungo, 1473, 30123 Venezia VE
5. Antiche Carampane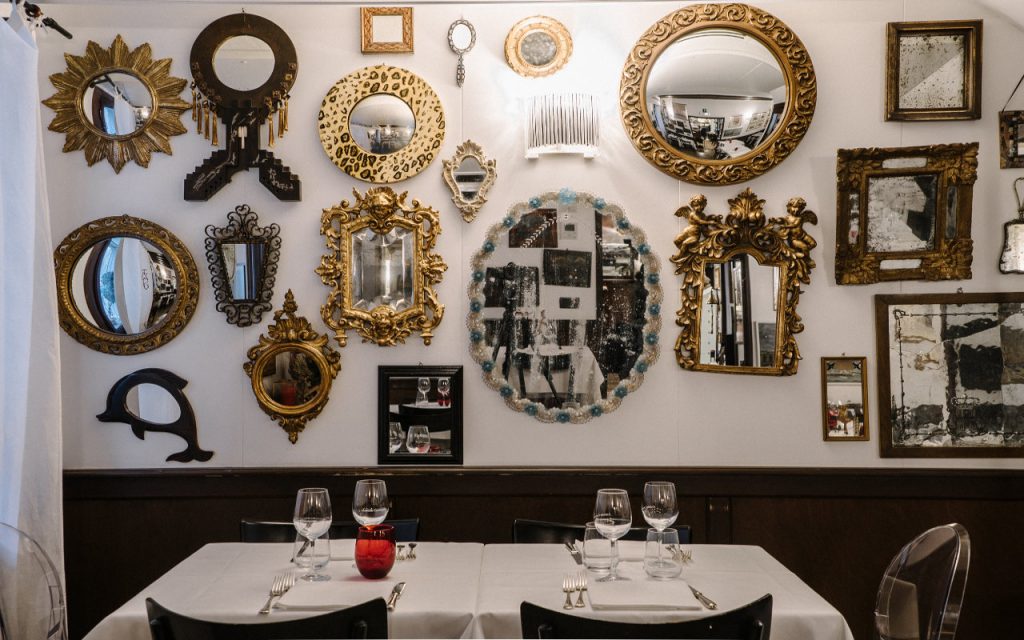 Antiche Carampane restaurant is not easy to find. It is located near the Rialto fish market. However, it is hidden between calli and campielli.
The customers are typically locals, but also adventurous tourists who love the refinement of historic places and want to rediscover the tradition. Their main course is fish, but you can also find a variety of other tasty food.
Fish is always fresh and the atmosphere is magical. In addition, you might spot some celebrities among the guests of this lovely traditional restaurant. Therefore, advance booking is highly recommended!
Address: Rio Terà de le Carampane, 1911, 30125 Venezia VE
6. Ristorante alle Corone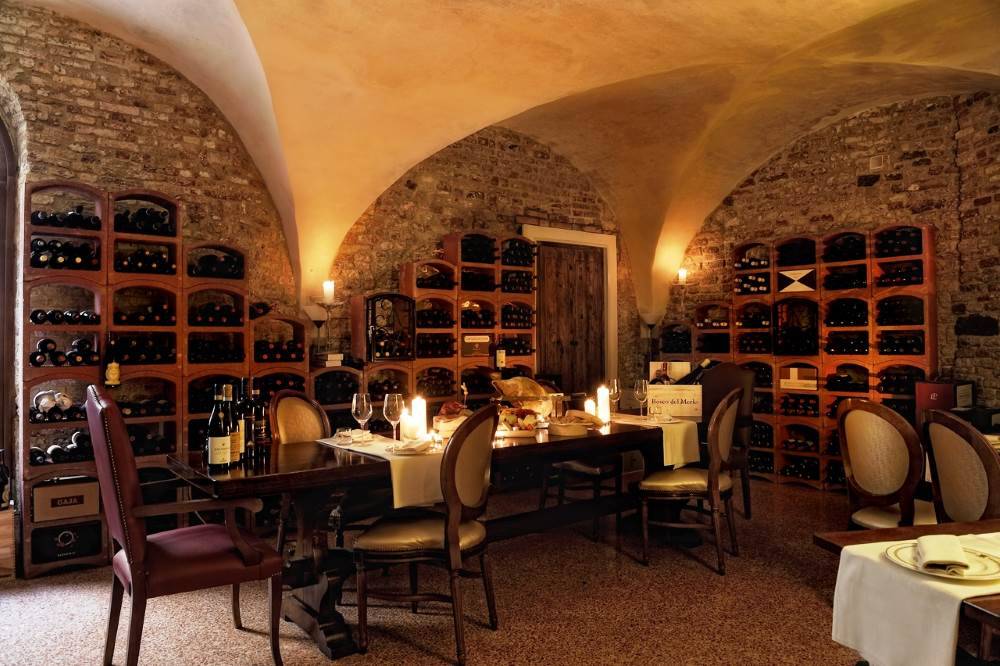 "Alle Corone" restaurant is located in one of the best hotels in Venice: the Hotel ai Reali. If you are looking for the best dinner restaurants in Venice Italy in a luxury environment, this might be your pick!
Excellent service and raw materials are carefully selected to create a savory seasonal menu. Genuine products and authentic flavors are the secret ingredients of all recipes.
Address: Hotel Ai Reali, Calle Seconda de la Fava, 5527, 30122 Venezia VE
7. Osteria alle Testiere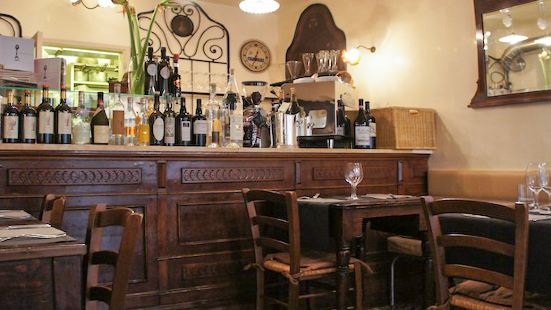 Seafood lovers, here is your restaurant! The Osteria alle Testiere is a tiny restaurant that focuses on the freshness of ingredients and seasonality of the raw material. If you add the impeccable service and informal cozy atmosphere, you know you won't be disappointed.
Address:
8. Osteria all'Arco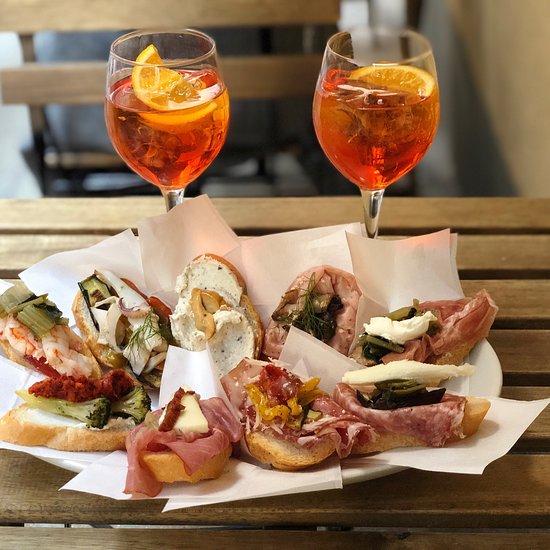 Among the popular restaurants in Venice Italy, we have to name Osteria dell'Arco. Do you like to experience real Venetian life? Then you should discover this little gem close to the Rialto bridge. In fact, this is a lovely tiny restaurant where people used to stand with a glass of wine in one hand and food in the other.
"Chicchetti" is the traditional snack to eat while enjoying a glass of wine. This Osteria is always packed with locals. Therefore, exquisite Venetian food is guaranteed!
Address: Calle Arco, 436, 30125 Venezia VE
9. Osteria Enoteca ai Artisti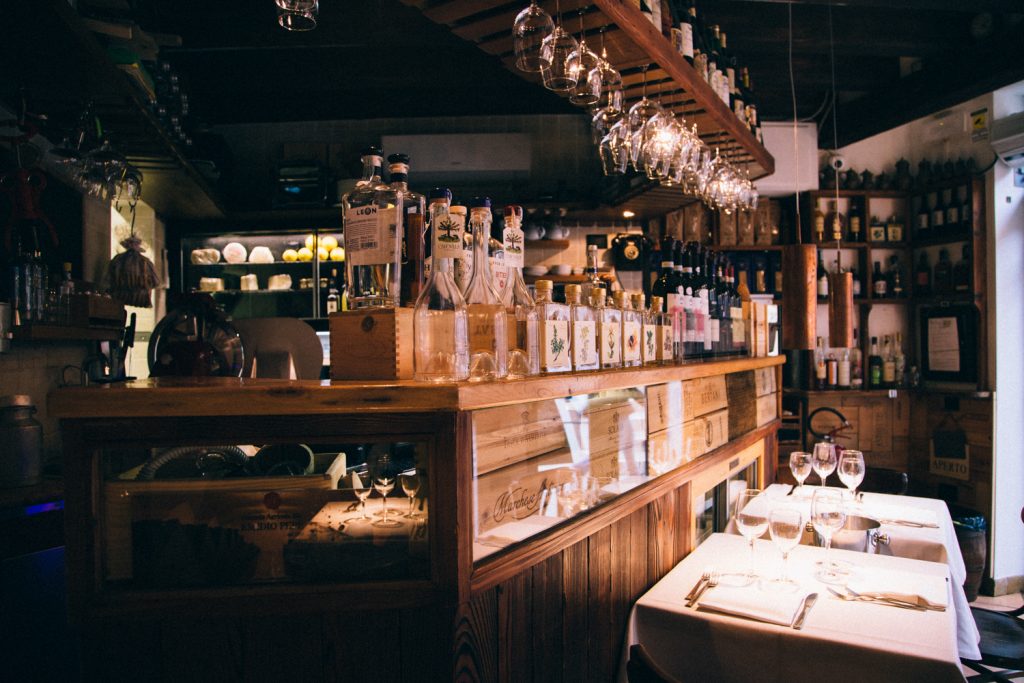 On a budget exquisite little restaurant. Not too many options to choose from, but excellent service and savory meals are assured. The ingredients come directly from the market. If you look for a relaxing place to enjoy the wonderful city of Venice, you will like this lovely restaurant. Osteria Enoteca Ai Artisti also offers seats outdoor during the warm season.
Address: Fondamenta della toletta 1169 abc, 30123 Venezia VE
10. Locanda Cipriani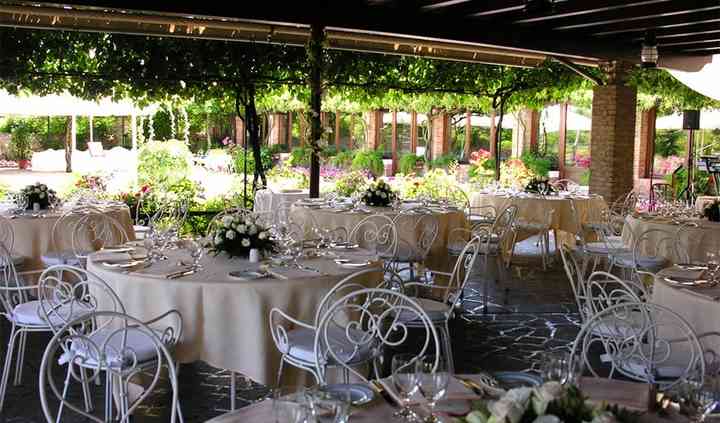 Among the places to eat in Venice, we have to name also Locanta Cipriani. This restaurant is located on Torcello island. There is a ferry connecting Venice to Burano, Murano, and Torcello. If you plan to take a day trip to the islands, do not forget to stop by this good Locanda.
Hemingway and Queen Elizabeth II used to like this restaurant very much. That is no surprise since the food is exceptional. If you visit the island in spring or summer you can enjoy the sunny day and have lunch in the cozy garden. They also have rooms, so if you decide you enjoy a little bit longer the romantic night on the island you can size this opportunity.
Address: Piazza Santa Fosca, 29, 30142 Torcello VE
10 best restaurants in Venice, Italy
I know, now you are hungry and you can't wait to taste the traditional Veniatian food. It is not easy to choose which are the best restaurants in Venice, but surely tourists are spoiled for choice. One can choose from the lunch with a view of the Grand Canal, to a quiet romantic dinner on a Venetian island. From a luxury yet traditional restaurant to a local cozy eatery. Which would be your pick?
Italian version: migliori ristoranti a Venezia
PIN IT: The 10 Best Restaurants in Venice, Italy