10 Best Gyms in Sorrento Italy
You might be on vacation in Italy, however, that doesn't mean you shouldn't keep up with your fitness goals or healthy lifestyle. We gathered a list of 10 gym Sorrento Italy, where you'll discover facilities with high-quality machines, group classes, and even a spa. These gyms in Sorrento Italy are quite small and mostly family-owned. What you have to know about Italian gyms is that they do not showcase their prices online, so you would have to call them up or check the reception area.
10 Best Gyms in Sorrento Italy
Sorrento is a beautiful place to visit. The scenery itself will take your breath away, the food and cultural heritage is rich. People are nice to you and besides, what's not to like in Italy, wherever you go? If your hotel doesn't have a gym or you're actually just researching the Sorrento gym list because you're planning on moving there, then this list is perfect for you. Let's get into the list!
1. OpenClub Sorrento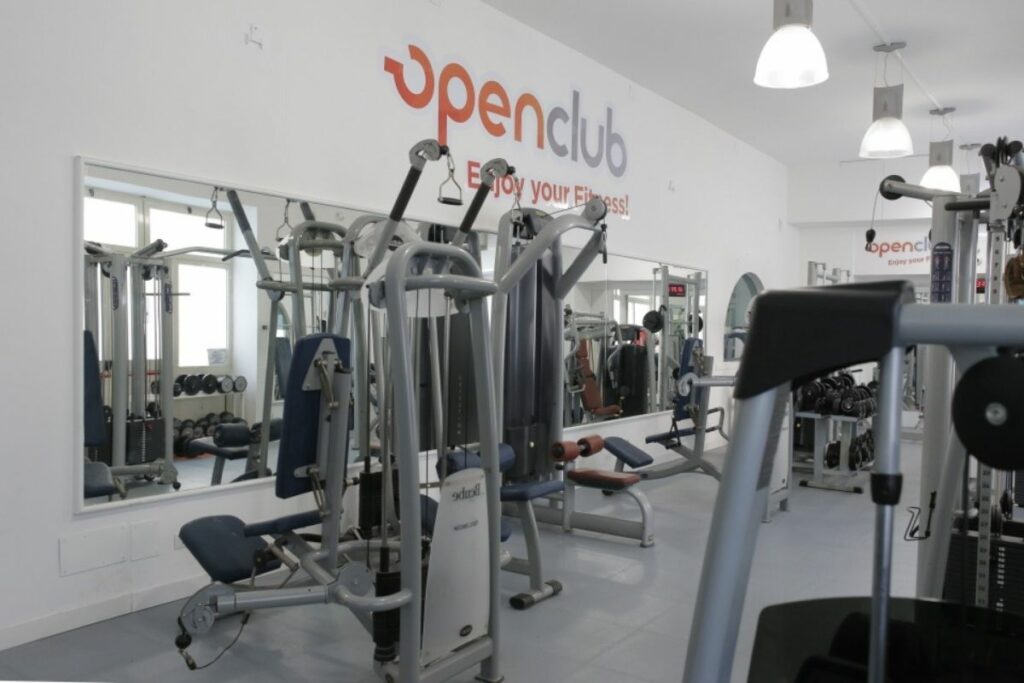 The first gym Sorrento Italy is the Openclub. This is situated quite close to the Porto di Sorrento so you get to enjoy the beach after your workout. Openclub is managed by Aqua e Fitness society which was founded in 2010. They also have a second gym which we'll describe a bit further down. At first glance, the gym looks very well equipped and clean. You go through reception and you'll find a few different rooms. The gym area is spacious, with plenty of machines including cardio and strength machines.
You'll also find free weights if you don't wish to use anything else. Besides that, Openclub offers a number of group courses. For example, spinning, Zumba, pilates, fit box, and so on. These are held in specific areas. For anyone who loves functional training, Openclub has a separate space for that as well. It is equipped with all of the tools you'd need, such as elastics, dumbbells, or even boxing bags. Last, but not least Openclub features a lovely pool. Courses are available for anyone who wishes to do water aerobics, hydro bike, water walking and so on.
Opening hours: Monday, Wednesday, Friday 7:30 am to 11 pm; Tuesday, Thursday 8:30 am to 11 pm; Saturday 9 am to 12 pm, Sunday is closed
Openclub Sorrento location: Via Santa Maria della Pieta, 80067 Sorrento
2. Central Fitness Club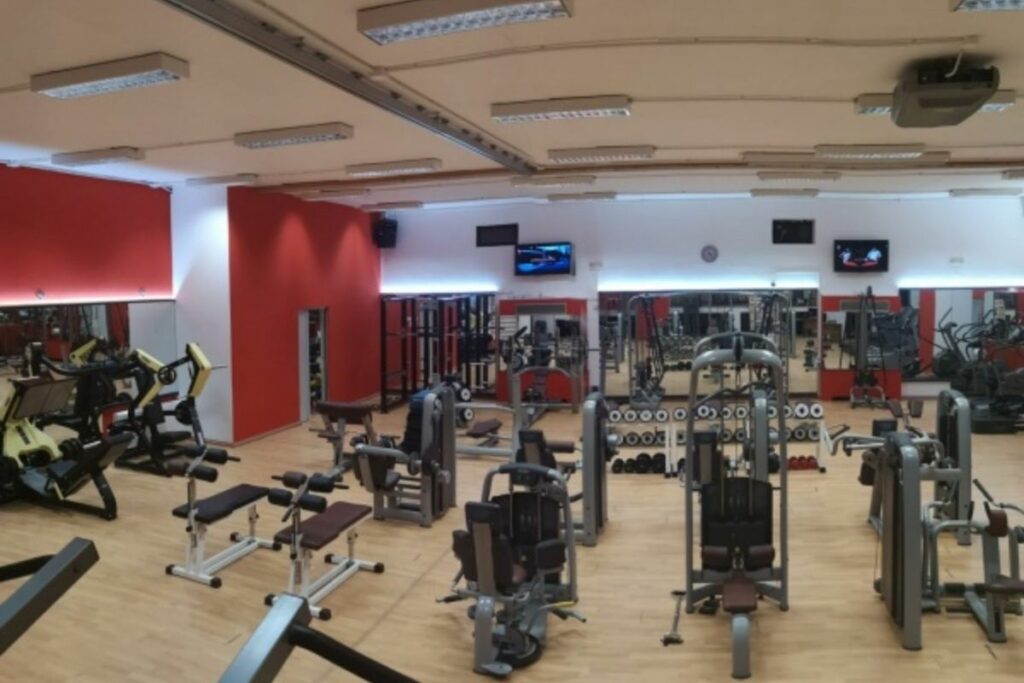 Central Fitness Club is one of the gyms in Sorrento Italy situated in the center, as the name suggests. It is fairly close to the beach and hotels in case you're just visiting Sorrento. They seem to be a nice family business with friendly staff and a great facility. If you're familiar with gym equipment, Central Fitness Club uses Technogym, which is one of the most popular brands for gym machines. The gym mostly focuses on group classes, or if you wish to hit the weights area you're welcome to do so.
Among the group classes, you'll find pilates, gag/step, total body, survivor training system, spinning, and even fit boxing. For example, gag is focusing on the toning of your legs, abs, and bum. The exercises are catered in a way to help with your leg muscles, while also burning off calories. Central Fitness Club timetable is a bit mixed, so you have to be careful when you go and make sure it's not closed on those days. Check the opening hours below!
Opening hours: Monday, Wednesday, Friday 7:30 am to 11 pm, Tuesday, Thursday 9 am to 11 pm, Saturday 9 am to 9 pm, Sunday 5 pm to 8 pm
Central Fitness Club location: Corso Italia, 254, 80067 Sorrento
3. OpenClub Piano di Sorrento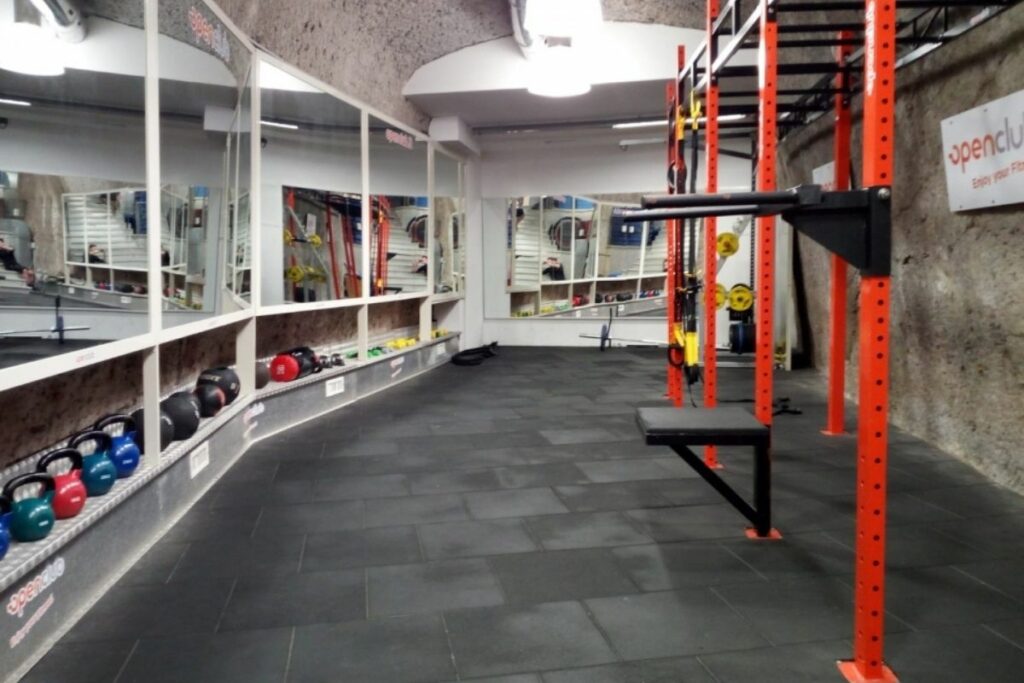 OpenClub Piano di Sorrento gym is part of the same group, the Aqua e Fitness SRL. They are however situated in another part of town. Still not too far away from the beach or the first club, but a little bit further inside Sorrento, away from the center. The outlay is very similar. You have about 60 machines from the latest generations. As per their website, there are 3 types of machines. Isotonic, free weight line as well as free cable machines.
Let's not forget about the bodyweight training area with the special flooring and benches, followed by sets of dumbbells. Besides this, you also have a beautiful functional room for all of your CrossFit-type exercises. It is equipped with plenty of free weights and bars. Lastly, the group courses. Openclub features almost the same type of courses. These include Zumba, joywalk, spinning, pump, kickbox, and even Crossfit training. You really shouldn't miss out on visiting either one of the gyms. The opening hours are longer than for the other location, so if you love training late, this might work better for you.
Opening hours: Monday – Friday 6 am to 12 am, Saturday 6 am to 8:30 pm, Sunday 9 am to 12 pm, and then 6 pm to 9 pm
Openclub Piano di Sorrento location: Corso Italiam 38m 80063 Piano di Sorrento
4. Studio Pilates Sorrento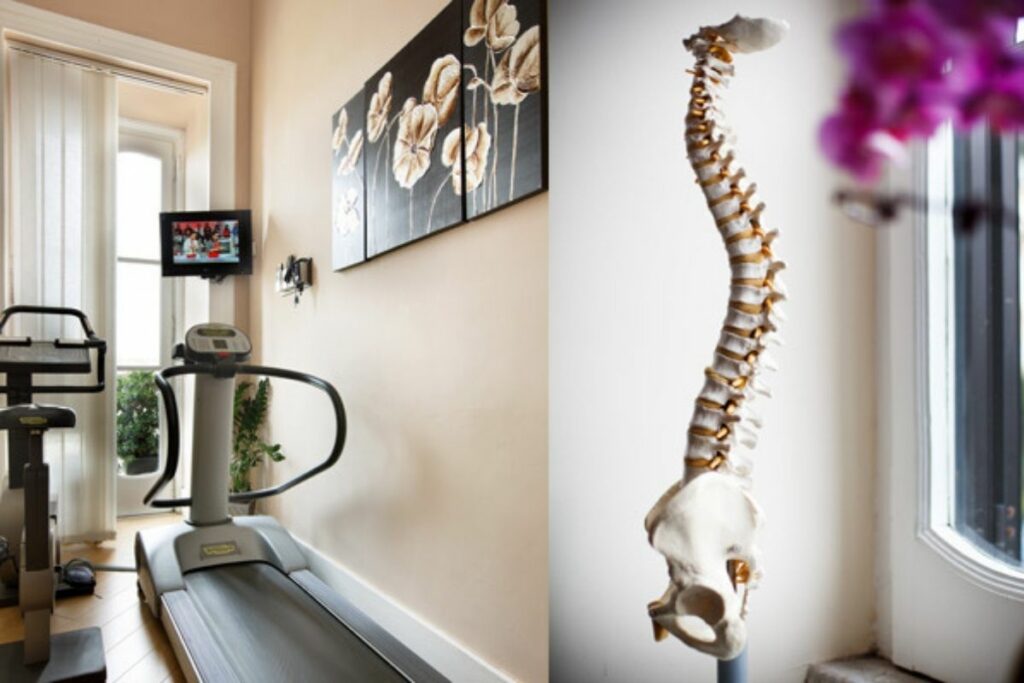 As the name suggests, this gym Sorrento Italy is all about pilates. Studio Pilates Sorrento will teach you all about the techniques of doing Pilates. The whole idea behind this sport is to strengthen the body while seeking balance and awareness through stability. You have to be careful with how you're breathing as that will be the foundation of everything. Your trainer, Joseph Hubertus can teach you all this and more. What you'll learn with him is concentration, control, the center of gravity, fluidity, precision, and breathing.
Although this isn't your regular gym with cardio machines and weights, Pilates is a great way to strengthen your core and perform even better at the gym. It's also amazing for anyone who is recovering or who just wishes for a lighter form of exercise. Although I do have to warn you, pilates is not exactly easy, it requires a lot of concentration. You'll find Studio Pilates Sorrento just five minutes away from the heart of Sant' Agnello.
Opening hours: Monday – Friday 7 am to 9 pm, Saturday 7 am to 1 pm, Sunday is closed
Studio Pilates Sorrento location: Corso Italia, 40, 80065 Sant' Agnello
5. Spa Ulysse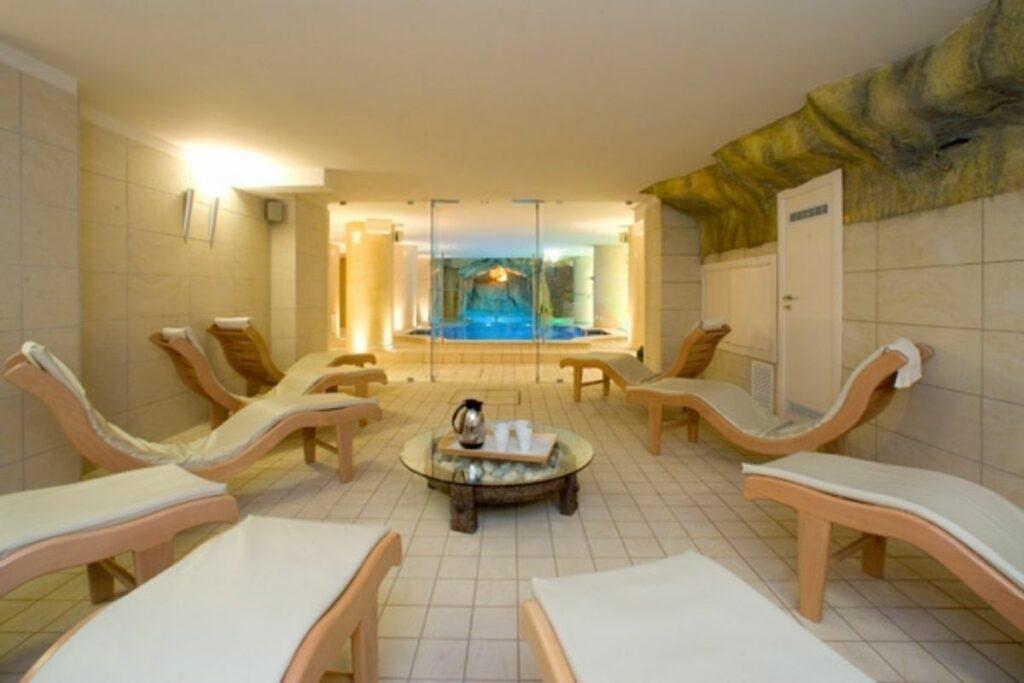 We are aware that Spa Ulysse is not a Sorrento gym, however, it is an important part of any recovery after the gym. This spa is nearby the Openclub Sorrento, so you can mix your training with a little getaway and relaxation. They are a day spa in the heart of Sorrento specializing in a massage center and an aesthetic center. It is not only a space for relaxation and well-being but also a beauty center. At the spa, there's a relaxing pool with hot water, a sauna, Turkish bath, cold showers, an ice bucket, and other interesting facilities.
This is mainly for adults, children under 16 are not allowed. Once you have relaxed in the pool and sauna, you can get a lovely massage. Spa Ulysse offers relaxing antistress massages, face massages, aromatherapy, candle, ayurvedic, and so on. There are about 20 different types of massages. As far as aesthetics go, you'll find anything from hair laser removal, to manicure and pedicure. Ladies, if you're getting ready for a wedding in Sorrento or you're considering living in Sorrento, you might as well book this place for a whole-body treatment.
Spa Ulysse opening hours: Monday-Friday 9 am to 10 pm, Saturday 9 am to 8 pm, Sundy 10 am to 7 pm
Spa Ulysse location: Via del Mare, 22, 80067
6. R. Evolution Gym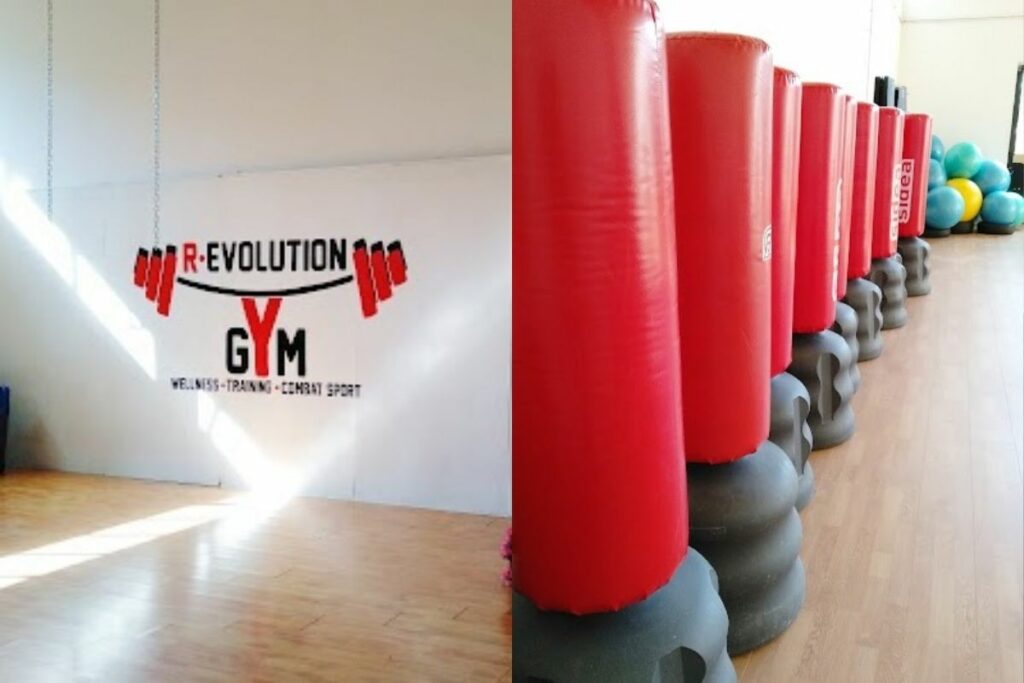 R. Evolution gym Sorrento Italy calls itself wellness, training, and combat sports center. What can they offer? Well, let's start with the training area. It is a modest gym with the essential equipment available. There are plenty of dumbbells so even if you don't have all of the fancy machines, the heavyweights will do the same job, plus you get to use your bodyweight more as well. Besides the room with the machinery, you have a whole area for combat sports. For example, there's a smaller boxing ring with punching bags.
The floor is padded so you can go barefoot without being afraid of hurting yourself. There's also a whole different room full of space for group courses like aerobics or Zumba. R Evolution gym also offers services to people who are recovering from injuries or just want to take training slowly. It is a wellness center too, if you have any special needs they can help with giving massages too. Last but not least, the reception area is filled with protein goodies. It is definitely a great choice with plenty of space for different sorts of training.
Opening hours: Monday- Friday 7 am to 10:30 pm, Saturday 9 am to 7:30 pm, Sunday 9 am to 1 pm
R. Evolution gym location: Via Miseno, 91, 80070
7. Palestra Futura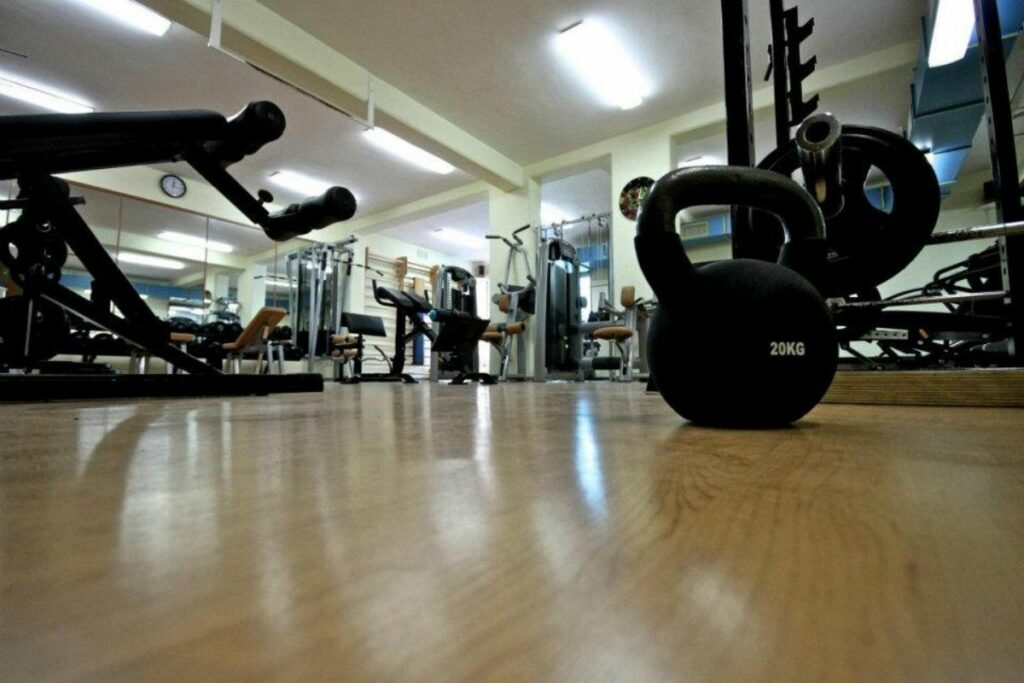 Palestra Futura is one of the gyms in Sorrento Italy that are a bit outside of Sorrento. Their facilities include high-tech gym equipment and group courses. The gym machinery is of great quality with versatile machines. You still have the basic ones like the lat pull-down machine or cable machines. Typical weight area in front of mirrors with benches. Palestra Futura has a few cardio machines to burn off excess calories.
Now, as far as we're aware and saw on Facebook, the gym offers a few group classes. For example, you can take salsa lessons, spinning, karate, bodybuilding, kickboxing, and so on. They do not have a website so you might want to call them up to ask for more information. As gyms in Italy do not disclose their prices, you would have to inquire about this too.
Opening hours: Monday, Wednesday, Friday 7:30 am to 10:30 pm, Tuesday, Thursday 7:30 am to 1 pm, 3 pm to 10 pm; Saturday 8:30 am to 1 pm and 3 pm to 6:30 pm, Sunday is closed
Palestra Futura location: Via Corbo, 27, 80063 Piano di Sorrento
8. Central Fitness Club 2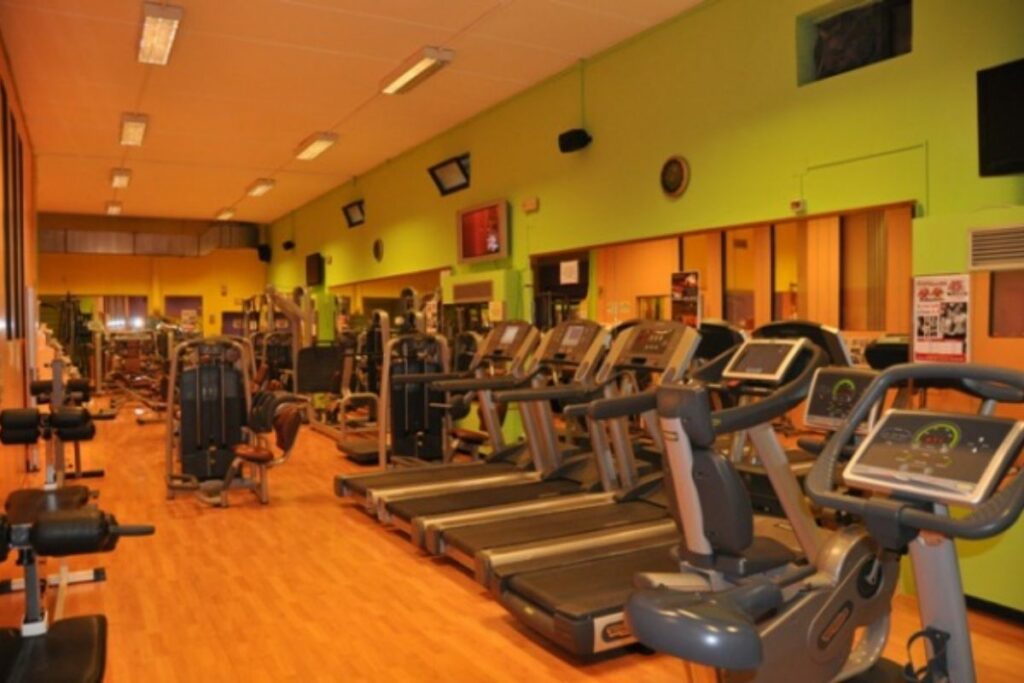 You might be wondering why are you seeing the Central Fitness Club 2 gym Sorrento Italy. We had one on the list, however, that is in a different location. The layout is the same for both of them. Central Fitness Club 2 offers a variety of group classes. Well, again the same ones as for the first one. For example, pilates, life pump, aero-tone, total body, spinning, and fit boxing. There's also an interesting one called Survivor training system.
Basically, you will train like a Marine. They created the exercise in a way that you need to do circuits mixed with aerobic and toning exercises, as well as personal defense techniques. This is for everyone, even beginners. Another great way to spice up your training routine is the Total body classes. These consist of simple exercises using your body while stretching and toning. Although the opening hours are a bit hectic, the gym is available for anyone and you'll have a lot of fun with the group exercises.
Opening hours: They have different hours each day, usually closed during the day for a few hours
Central Fintess Club 2 location: Via Vescovado, 1, 80069
9. Palestra Palagio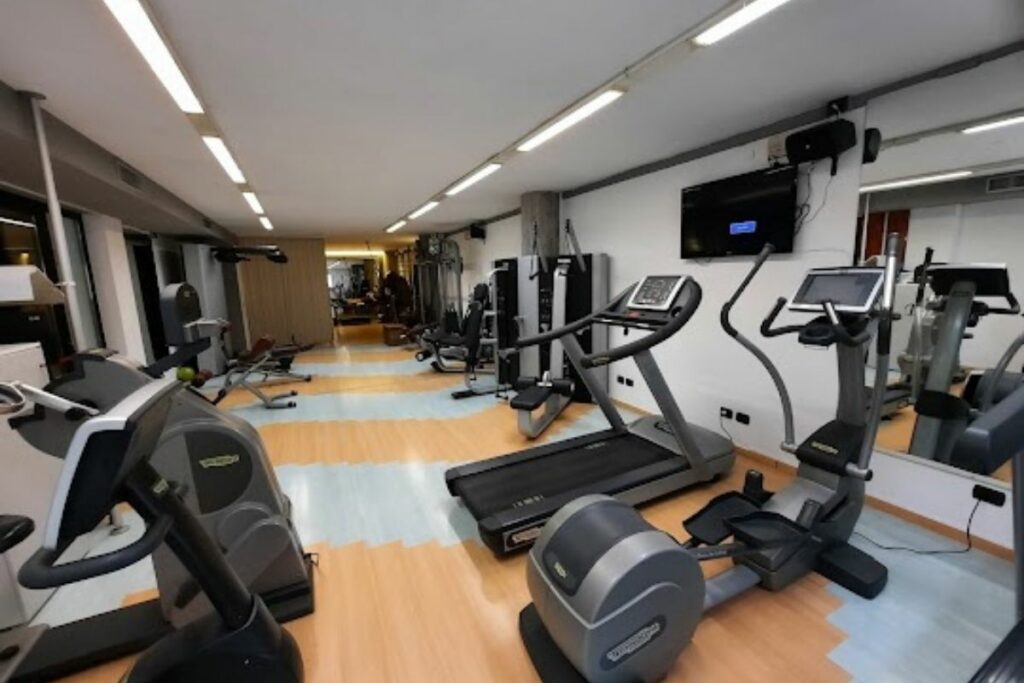 The next one of the gyms in Sorrento Italy is Palestra Palagio. They are situated in the Piano di Sorrento area and with quite the gym. There are over 49 Technogym machines, as well as cardio machines and dumbbells. The gym also has plenty of space for doing deadlifts, squats, and training with free weights. Palestra Palagio offers an area for functional training with TRX, free weights, medicine balls, resistance bands, and so on.
That's not all, there's a whole separate space for spinning classes. Palestra Palagio is a great place if you're in need of a physiotherapist or osteopath. These trainers can also provide postural training o take on massages. You will have to inquire about this if you have specific needs. Overall it is a great gym for strength training with plenty of machines and weights. If you're already staying on the coast then you shouldn't miss out!
Opening hours: Monday, Wednesday, Friday 7 am to 10:30 pm, Tuesday, Thursday 9 am to 10 pm, Saturday 7 am to 10:30 pm, Sunday is closed
Palestra Palagio location: Corso Italia, 339, 80063, Piano di Sorrento
10. TherapyFit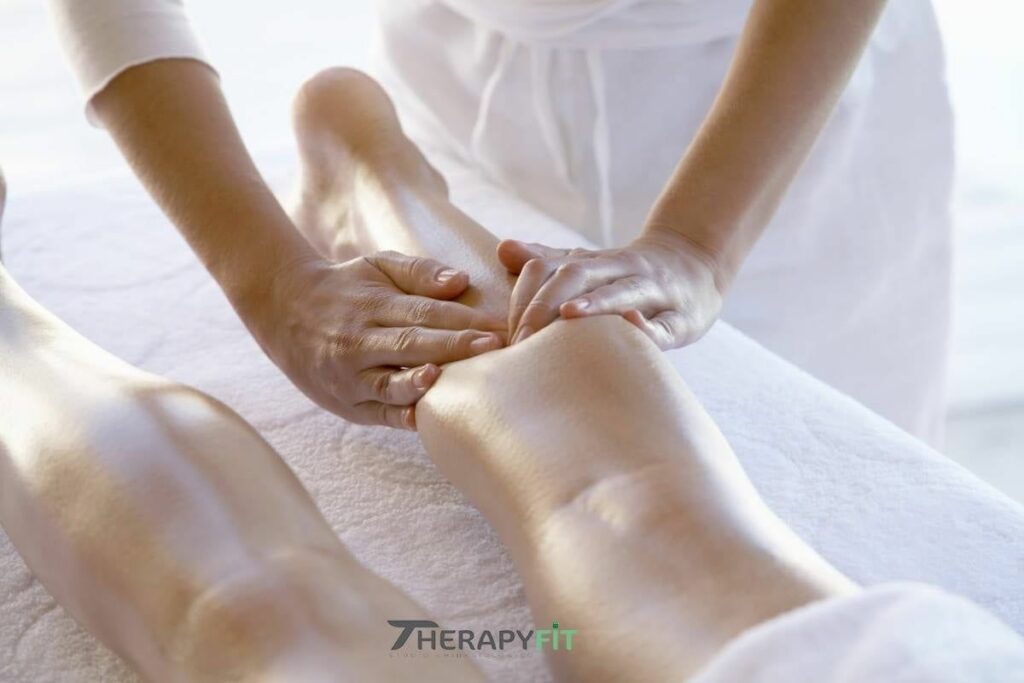 We are down to the last facility, which is TherapyFit gym Sorrento Italy. This gym is really cool if you ask me. There's a high number of activities to do. For example, cardio classes, yoga, kickboxing, boxing, spinning, martial arts, and so on. As the name suggests, there's also physiotherapy for people who had an injury. If you're looking to train with a professional, personal training options are available. But at the same time, postural training can be booked at TherapyFit.
In case you really want to take your fitness to the next level, choose to work with a nutritionist at TherapyFit to create a personalized meal plan for you. They do a number of massages and as far as we saw sometimes even offer discounts. If you wish to find out more then you can call the reception area and book consultations or even visit the gym to see if it's the right fit for you.
Opening hours: Monday – Friday 9 am to 10 pm, Saturday 9 am to 6 pm, Sunday is closed
TherapyFit location: Corso Italia, 89, 80065 Sant' Agnello
Gyms in Sorrento Italy – Conclusion
Have you found your motivation to go to the gym yet? As you can see, Sorrento might be a small town, but it still has plenty of facilities in the center and outside of it. They are small and family-owned but do not lack great equipment. If you want a relaxation zone then choose Spa Ulysse, otherwise, any of the gyms will do. If you're ever in Rome, Milan, or Florence, check out our list of gyms in these cities.
Pin it: 10 Best gyms in Sorrento Italy