10 Haunted Places in Italy
There are lots of interesting things to find out about Italy. We usually search for information regarding the culture, cuisine, architecture and the coolest places to spend our holidays in. But, we don't really know anything about the extra cool places. There is a haunted island in Italy, as well as abandoned places, and haunted places in Italy, also historical places that make Italy be one of the most sought-after destinations for discovery enthusiasts.
What do we know about the haunted places in Italy? There is not so much information to feed our curiosity and make us start seeking. So, we came up with the 10 haunted places in Italy article.
10 haunted places in Italy – Italy's ghost towns
There are so many places in Italy that are known to be haunted, and that possess an interesting story behind them. There are also lots of Ghost towns in Italy that have become touristic points to those curious about the supernatural while traveling.
The country that is well known for its beautiful environment and weather has a lot of places with a dark past, tales, and mysterious happenings that do not even have an explanation nowadays. Discover the 10 haunted places in Italy and be ready for some shocking details.
1. Villa de Vecchi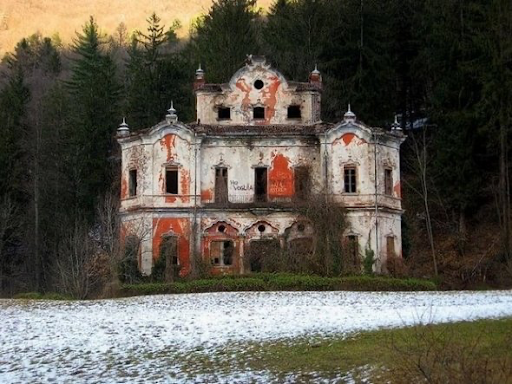 We start our selection of 10 haunted places in Italy with one house that is considered Italy's most haunted house. Villa de Vecchi is considered one of the most haunted places in Italy. It is situated in the mountains near Lake Como. It is called the Red House, and the legend says that a ghost lives in it, playing the piano every night. Also, It looks vandalized on the inside, and people say that it was used for satanic rituals, murders, and suicides.
A long time ago, this mansion was built for Count de Vecchi, whichs degrading story began when the count find out that his daughter and wife were murdered. After his death, the building became abandoned.
2. Martiri di Otranto – One of the famous haunted places in Italy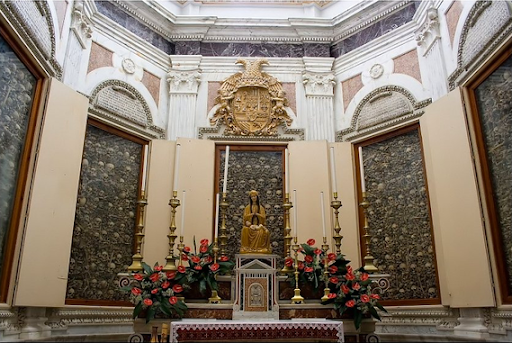 Our second on the 10 haunted places in Italy list is Martiri di Otranto, a church that was constructed by the Normans. Soon after you get in Apulia's church, you'll be surrounded by bones and skulls from Otranto saints killed by Turkish slaughter.
By arriving at Martiri di Otranto, you will understand what that massacre meant, and how many victims had lost their lives and become slaves. It is definitely a haunted place full of history
3. Ca' Dario, Venice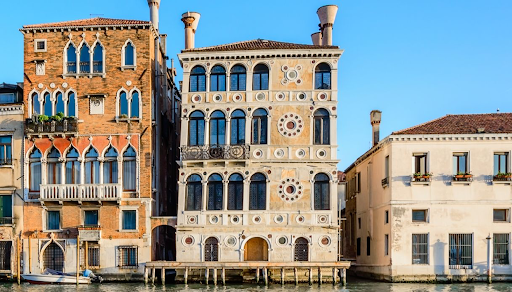 Our next haunted place in Italy is a cursed building in Venice. Ca' Dario is known to hold lots of fascinating mysteries. Even if its architecture shows beautiful Italian style, there are numerous legends behind its walls. It is not open for any visits from the public, as it possesses truths about what happened with the ones who owned the building, all of them being dead.
Various people wanted to buy the Ca' Dario building in the past, but no one did so after all the rumors that were circulating. Besides being considered a haunted place, the building has incredible Italian Architecture.
4. Castello di Poppi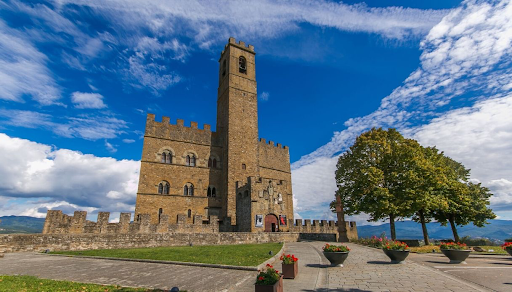 The Castello di Poppi in Tuscany is considered one of the most beautiful castles in Italy, but also one of the most haunted ones. It is situated in the province of Arezzo and it is quite known for the ghost of Countess Matelda and her dreadful story., As the Castle was a possession of the Conti Guidi Family, Matelda has a lot of prestige by being part of the family.
The thing that this countess did was to use boys for her own needs, and usually ask them for privacy. What she did was to mislead them into a secret trap door which she said to be the secret exit. So, All the lovers had died by falling and getting pierced by blades.
5. Poveglia, Venice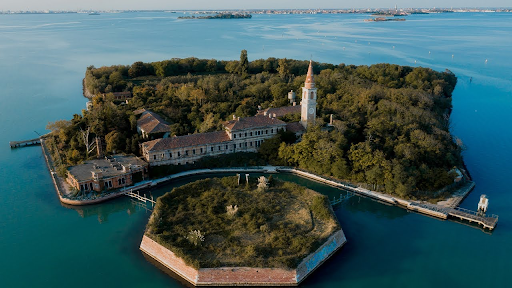 Have you ever heard about any haunted island in Italy? Poveglia Island is the most haunted island in Italy. It is called "the island of the ghosts" because here, people were sent to isolate themselves during the plague. They were dragged on Poveglia island even if they had a slight cough. All around it, more than 160 000 victims were cremated and left the ground. more.
Also, more than 50% of the island's soil is made of human ash. Now, the island has been left untouched for decades, and full of dark history and horrors. It is the most haunted place in Italy, said explorers that wanted to experience the reality.
6. Witches Village of Triora, Liguria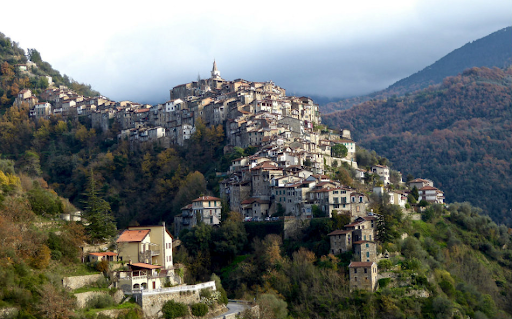 Not soo many people know about Trioria, the village of witches. Triora is one of Italy's ghost towns and the most known Italian ghost town. It is situated in Liguria, holding interesting stories about witches and magic. Also, The village is best known for the witches that used to be there, and it represents a cruel history.
Triora had become known as a haunted place in Italy. All because of the tortures, murders, and suicide that happened to more than 200 women who were accused of which craft.
7. Purgatory Museum, Rome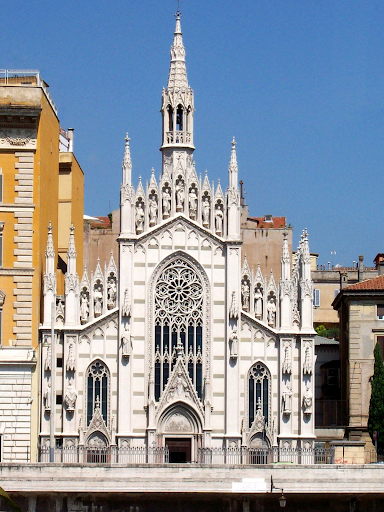 Another haunted place in Italy is The Purgatory Museum. Known as the museum of the holy souls, this place is considered one of the most haunted places in Rome Italy. It holds a collection of bibles, tabletops, and clothes that have been signed by the hands of souls in purgatory. It is believed that all the marks on the objects we're signs of begging their loved ones to pray for their exit.
Researchers had discovered that people had heard agonized screams and seen demonic flames in the past. Moreover, The Purgatory Museum Rome is definitely one of the most haunted places in Rome Italy.
8. Capuchin Catacomba, Palermo – One of the most haunted places in Italy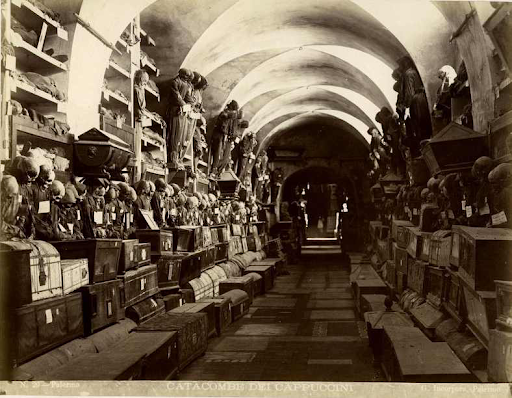 Palermo, known as the city of fascinating history and beautiful architecture, wouldn't be known as having terrifying stories. Yet, there is Catacombe dei Capuccini, holding more than 800 soul remains. Bodies, reduced to skull and bones, disembodied shells, and many corpses still rotting is what you should expect in Catacombe de Capuccini.
This monstery had started to have bodies preserved in it after 1600 after a monk was mummified so that he could be there forever and pray with the believer. This makes it one of Italy's haunted places.
9. Villa Magnoni, Cona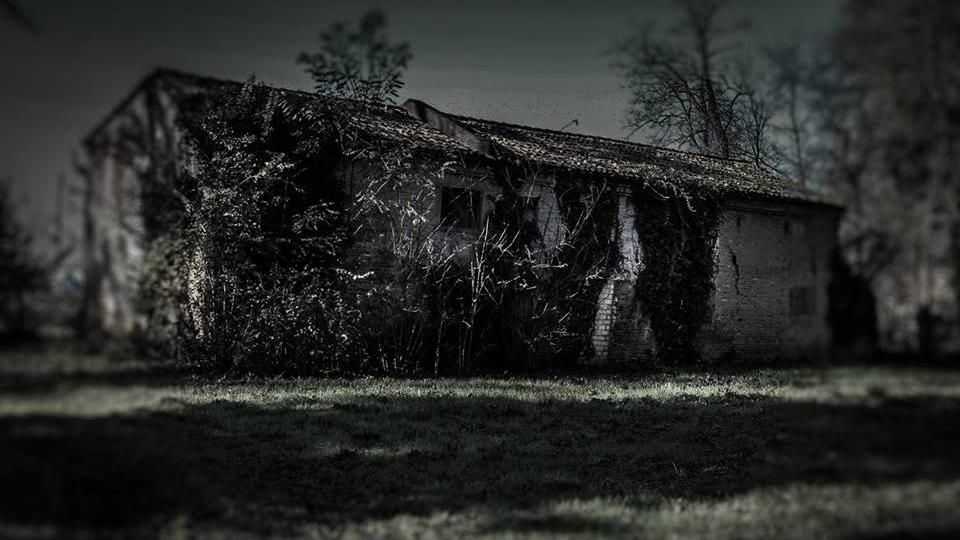 A house that once had been magnificent, had turned into one haunted place in Italy. Among the haunted places in Italy, there is Villa Magnoni Coma. The scary story of this place starts when four guys had visited it after being abandoned, and saw children and heard some women inside the house. The women were screaming and telling them to get lost, so they ran away. They had an accident on the way and three of four boys died.
The one who remained told the story and the people of Cona decided to block the people trespassing by having the windows walled up. Still, after one week only, the window where the boys saw the woman was again, accessible.
10. The hospital of Colorno, Parma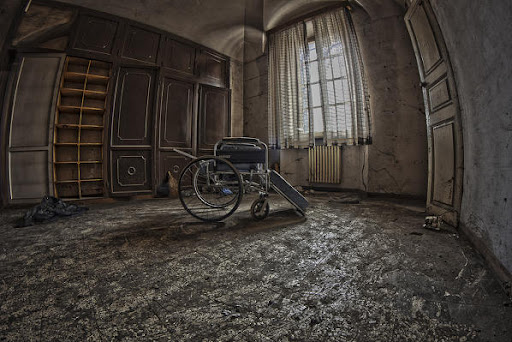 Our last haunted place in Italy is a Psychiatric hospital situated in Colorno, Italy. It is considered also the most haunted place in Italy. It's due to the things that happened there and the cruelty that these people had suffered during their stay and many more mysteries.
The old structure of this hospital was only for psychiatric patients. But, after the outburst of cholera, it was full of not only psychotic patients but also abandoned, dangerous and marginalized. People say that you rather not visit this ex Psychiatric Hospital alone, due to the stories that are circulating about mysterious doors opening and voices coming from inside.
Wrapping up the 10 haunted places in Italy and Italy's ghost towns
Do you dare to visit any of those haunted places in Italy? Also, a haunted island in Italy, or one of Italy's ghost towns? As it does with all the beautiful places to visit, Italy welcomes travelers to take a tour or see from distance some of its scariest spots.
Moreover, Find the stories behind, the dark pasts and dare to understand the inexplicable things that happened in Italy through our 10 haunted places in Italy.
Pin It: Haunted places in Italy – Discover a haunted place in Italy – Italy's ghost towns