Over 170 km of white sand or pebble beaches, crystal clear water, luxuriant nature, and much more. Le Marche boasts one of the most beautiful and diverse coastlines in Italy. Fully-equipped bathing establishments, ideal for families with children, alternate with relaxing locations for couples seeking a sublime getaway, whereas wild corners and natural parks await those who desire a bit more adventure. Beyond the coastline, the numerous villages rich in art and history and the breathtaking views of the mountains and natural parks attract crowds of visitors throughout the summer. Let's see the best Le Marche beaches now!
The top 10 of the most beautiful Le Marche beaches
Here, in our gallery, you will find a guide to the 10 best Le Marche beaches, all of them waving the "Blue Flag" of the Foundation for Environmental Education. Le Marche region is a hidden gem in Italy, that deserves much more attention, which we are intending to give it! Here we go, the 10 best beaches in Le Marche, Italy!
1. Sirolo, Spiaggia delle Due Sorelle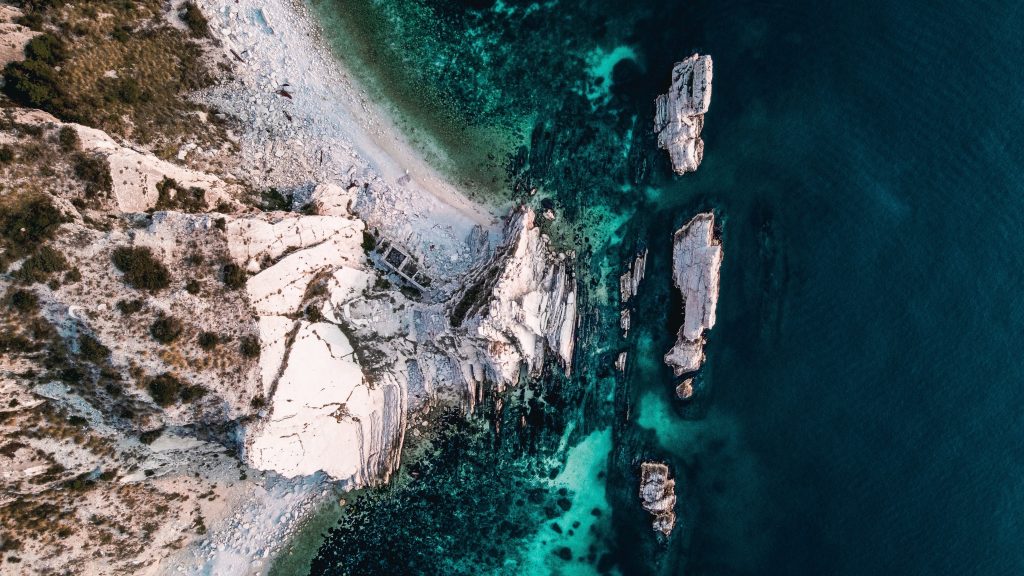 Dreamy white-pebble beach and turquoise sea. Le Due Sorelle is undoubtedly among the best beaches in Le Marche, Italy. The place owes its name to the twin stacks that emerge majestically from the water and look like two nuns in prayer.
It is worth saying that this pristine beach can only be reached by sea (taking the ferry from Numana or even by canoe) and that it is totally wild. To enjoy the view of the "two sisters" you can take Passo del Lupo, a quite difficult naturalistic path. The spectacle from the top of Mount Conero will take your breath away. 
Le Due Sorelle is located near Sirolo, a splendid medieval village with a small square overlooking the sea. This is the most glamorous place on the Conero Riviera, where tourists can enjoy numerous cultural events during warm summer evenings.
2. Senigallia, Spiaggia di Velluto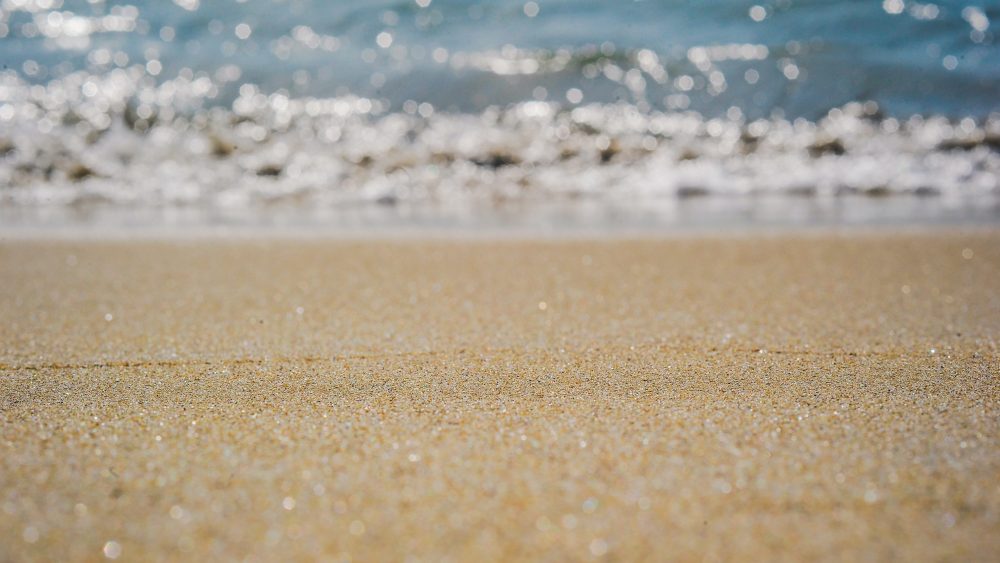 Soft and powdery golden sand and emerald blue water. This is what you will find on Spiaggia di Velluto (Velvet Beach) in Senigallia, one of the best Le Marche beaches. There are numerous bathing establishments equipped with beach volleyball, football, tennis, and children's playgrounds. 
Laid on the Adriatic coastline between Pesaro and Ancona, Senigallia is one of the capitals of Italian food. You will find an infinite number of delicious tiny restaurants, in addition to the three renowned restaurants run by Moreno Cedroni, one of the most innovative Italian chefs, awarded with 2 Michelin stars.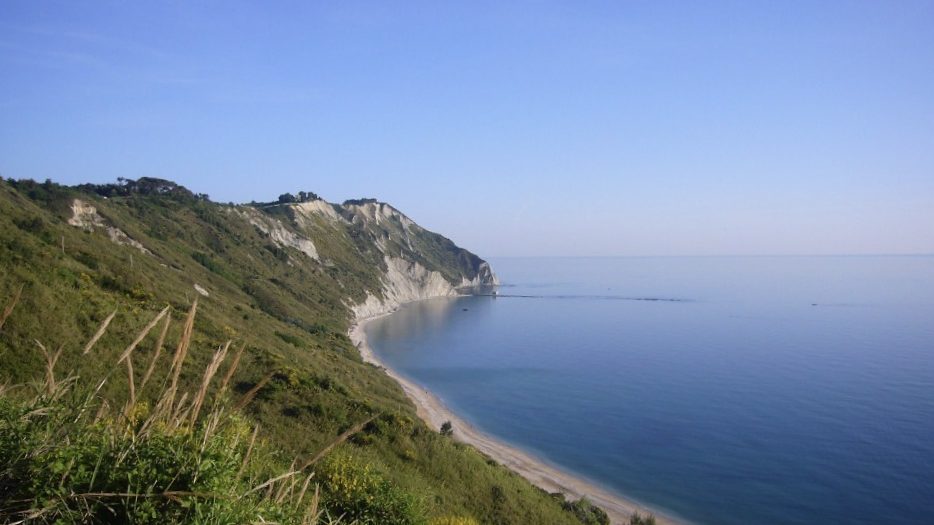 3. Portonovo, Spiaggia di Mezzavalle
Portonovo bay is a real oasis of green and blue in Conero Park. With its crystal clear waters, white pebble beaches, and breathtaking views, it is ranked among the most beautiful Le Marche, Italy beaches. This place is perfect for diving, windsurfing, and snorkeling.
Mezzavalle is definitely the most suggestive beach of Portonovo bay, with its fine gravel and an intense green sea. This idyllic place seems almost too beautiful to be real. The beach is completely free, there are no services, except a small bar, and it is accessible only by sea or by steep paths. But, its wilderness makes it unique.
While in Portonovo's, don't miss Ristorante da Giacchetti, one of the best seaside restaurants. To keep it local, try the moscioli di Portonovo (mussels), and stoccafisso all'anconetana (stockfish stew), paired with a regional verdicchio (white wine).
4. Sirolo, Spiaggia dei Sassi Neri and Spiaggia San Michele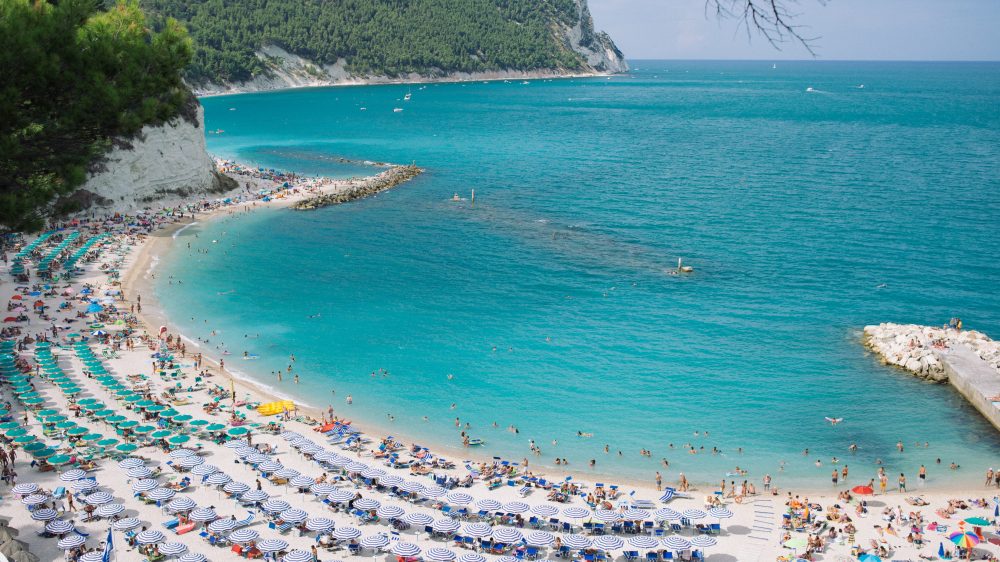 Among the most beautiful Le Marche beaches, there are Sassi Neri beach and San Michele beach. Actually, it is one long stretch divided into two beaches. On one side Sassi Neri beach, characterized by dark pebbles on the seabed, on the other side the fully-equipped bathing establishments of San Michele. This beach is made up of gravel, pebbles, and rocks — it is really suitable for everyone —, and the sea is perfect for snorkeling.
5. Sirolo, Spiaggia di Urbani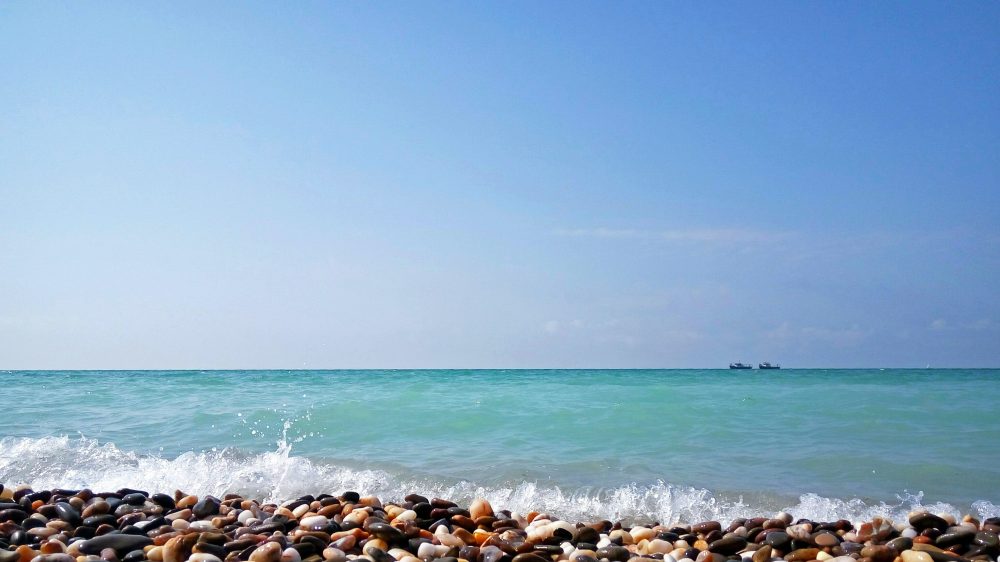 Urbani is among the most popular Le Marche beaches, stretching underneath a suggestive village. It is easily reachable by car, bus on foot, it is made of fine gravel and is perfect for families with children. On one side of the bay, there is a beautiful natural cave. Along the path that leads to the beach, there is a detour to the cliff called "I Lavi". Don't miss it, the view is breathtaking.
6. Numana, Spiaggia dei Frati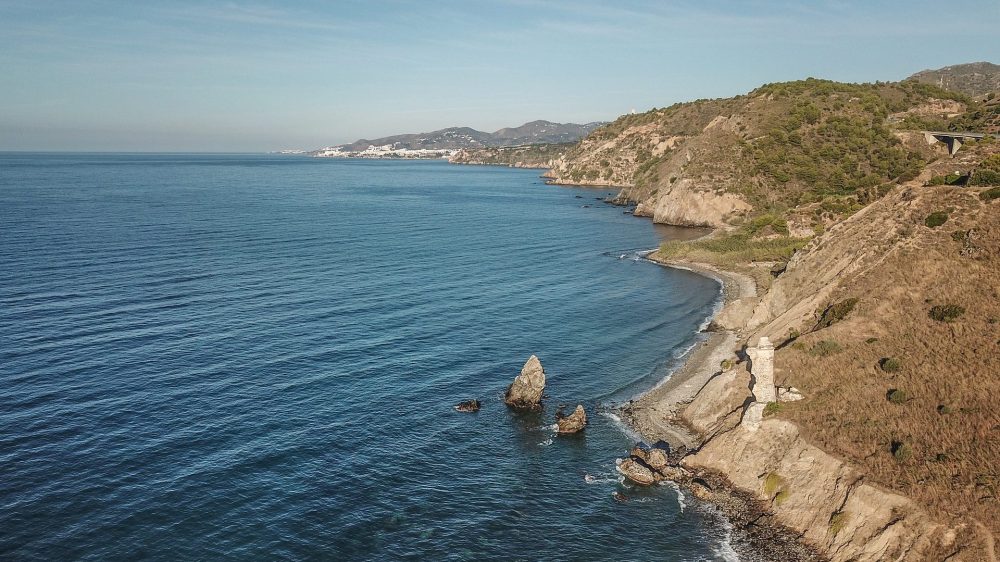 Numana is known as the "Queen of the Conero" and offers enchanting beaches of fine gravel set among splendid bays, coves of rare beauty, and large inlets. One of the most beautiful Le Marche beaches in this area is undoubtedly Spiaggia dei Frati (Friars Beach), in Numana Alta, an ideal spot for snorkelers and couples.
An alternative is the Numana Bassa beach. It is a coastline of beaches equipped with every service, including many delicious restaurants where you can enjoy the local specialties in front of the sea. Suitable for families with children.
In the heart of Numana, a few steps from the main square, you will find the elegant outdoor restaurant La Terrazza, where you can savor excellent fish cuisine while enjoying a breathtaking view of the southern Conero Riviera.
7. Civitanova Marche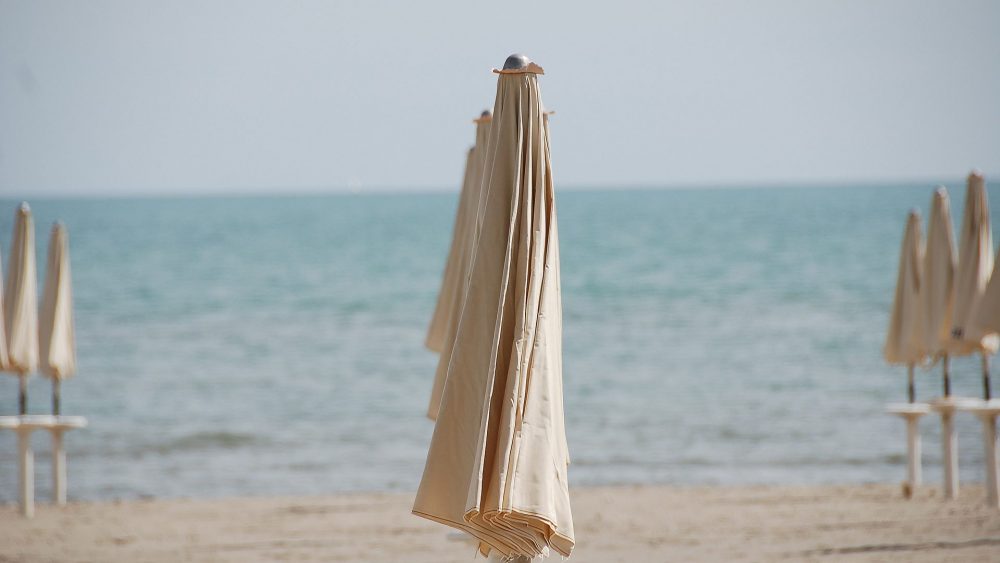 Whether you are looking for relaxation and wellness, or summer sports and adventure, Civitanova will make your holiday unforgettable. Almost 8 kilometers of sandy or pebble beaches and numerous family-friendly bathing establishments make Civitanova Marche one of the best beaches in Le Marche, Italy.
Don't miss the visit to the village enclosed by medieval walls, with its magnificent gardens and wonderful examples of Art Nouveau architecture, or the rides along the many cycle paths that lead to the heart of the Chienti River Park. 
8. Grottammare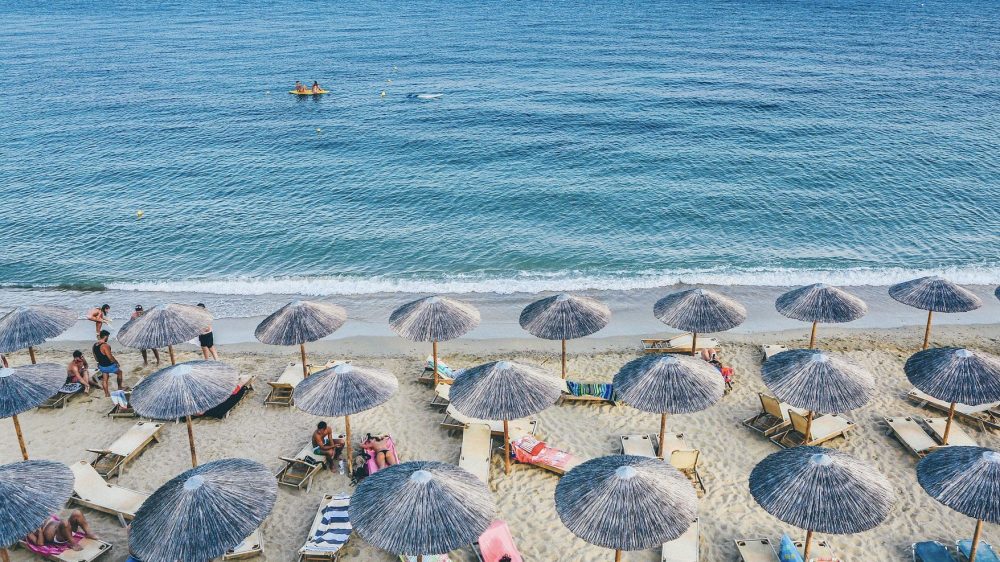 A beach of fine sand on which the Blue Flag proudly waves, transparent sea and shallow waters, pine forests, oleanders in bloom, orange groves, and splendid walks among the Art Nouveau villas. Grottammare is one of the most stunning Le Marche beaches but offers much more than this.
The historic center of Grottammare is listed among the most beautiful villages in Italy. A small medieval jewel set on a lush hill overlooking the sea.
9. San Benedetto del Tronto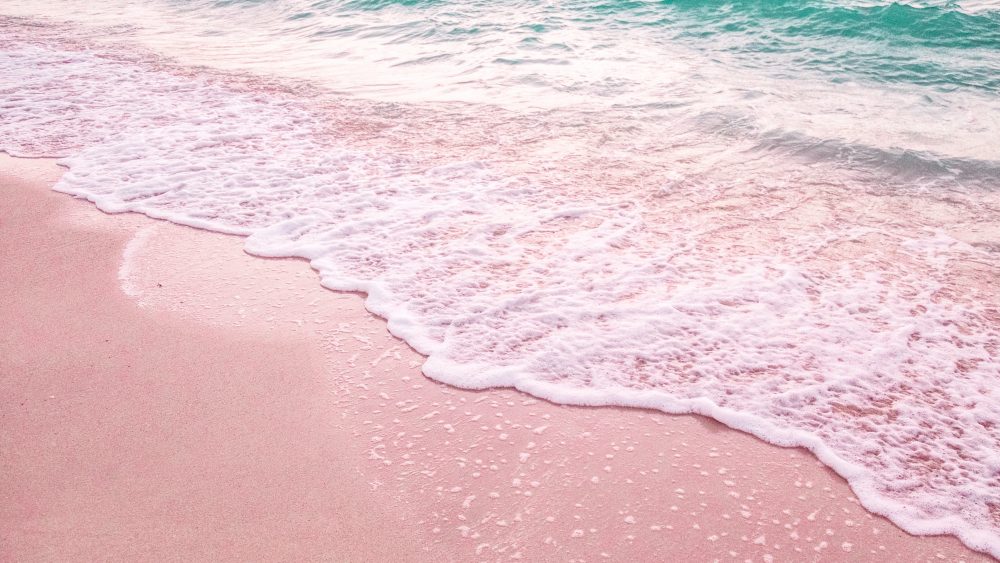 Over 9 km of wide sandy beaches degrading gently into the sea, a shallow seabed, ideal for families with children, and a wonderful promenade framed by palm trees and oleanders. Undisputedly San Benedetto del Tronto is one of the most popular Le Marche beaches, attracting thousands of tourists every summer. 
Don't miss Ristorante Degusteria Del Gigante, which surprisingly reworks the regional recipes.
10. Gabicce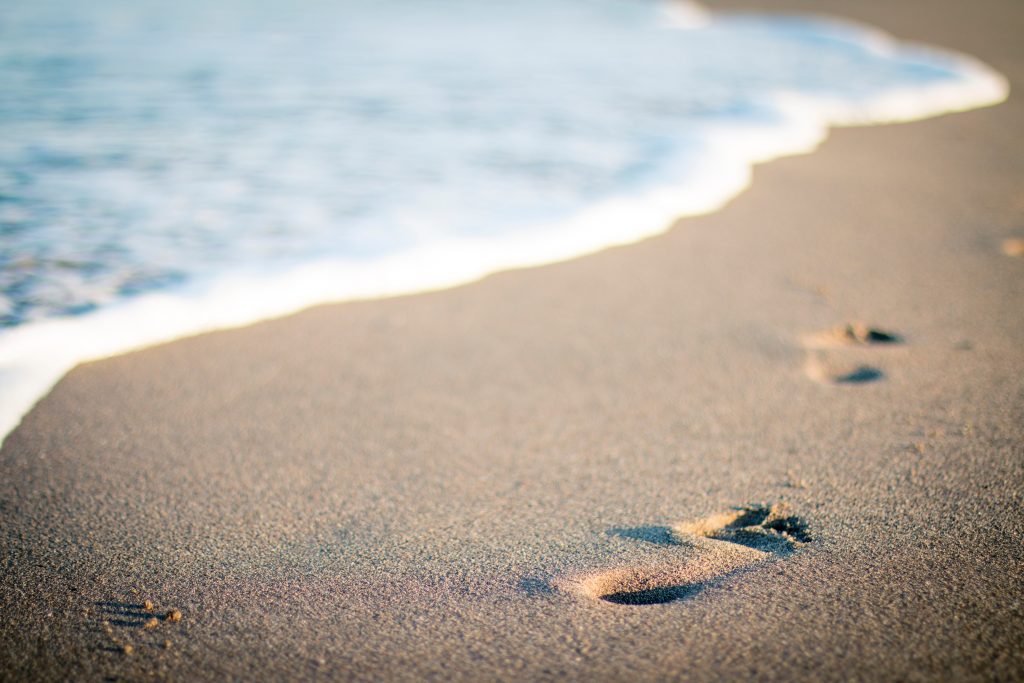 Gabicce is located on the small Baia degli Angeli and is one of the most popular beaches among the Blue Flags of Le Marche. Fine sand, fantastic backdrops, waveless sea, making it ideal for snorkeling, swimming, or simply relaxing in one of the fully-equipped bathing establishments. 
The cycle paths allow tourists to explore the whole area safely and in complete tranquillity.
Sea and beyond: the best beaches of Le Marche and much more
To fully appreciate the charm of Le Marche, we suggest you combine the tour of the wonderful coastal landscape, with the discovery of the medieval hilltop villages, the lush countryside, the breathtaking views of the mountains, and the exploration of some local culinary specialties. So many attractions in a single destination will make your holiday in Le Marche unforgettable.
Pin it: 10 best Le Marche beaches, Italy