10 Best Car Rentals in Naples Italy
Driving in Naples might be a challenge for some, but it is definitely something that provides an experience that you couldn't have without a car. If you're looking for a car rental Naples Italy airport, there are a few important things you should keep in mind and we're going to share with you some insider tips from us who live in Italy to make sure you're safe and you enjoy your trip! Naples Italy car rental is just as simple as anywhere else, but if you're actually planning a trip with a rented car, you better think ahead, especially if you're traveling in the summer. The earlier you book, the better options you have. If you want to rent on-site, you might not find many options in the high season.
Driving in Naples however, is a different thing! Here are some rules you must know!
Now, before speaking about car rentals in Italy, more specifically car rental Naples Italy airport, first, the speed limit is 130 km/h on motorways, 100 km/h on main roads, and 90 km/h on secondary roads. In cities, towns, and villages you've got a speed limit that can be anywhere between 30km/h to 70 km/h depending on the zone, so check out for those signs and indicators! You must remember that in the historic center of the cities, and the old towns driving is not permitted during the day only for those who have a pass.
If you drive into the small streets of the historic center of Naples for whatever reason, you can definitely expect that fine to arrive you very soon. And don't forget, that even if we're talking about rental cars Naples Italy, they can track you down! I've been doing exactly this at Avis while I was working in their back office as a trainee 7 years ago. We were matching the rented cars with the drivers at the time to redirect the fines to them. So, you better respect the driving rules of the country!
Also, you have to pay almost everywhere for parking. There are either machines on the street, or you can download a parking app that you can look up easily on Google for the specific city where you are. Look for parking spaces and always check if there's a sign that you can or cannot park there, as well as if it's a paid parking lot or not.
Recommended: car rentals through Discovercars.com, and accommodation bookings through Booking.com.
Driving in Naples Italy – You must be extra careful!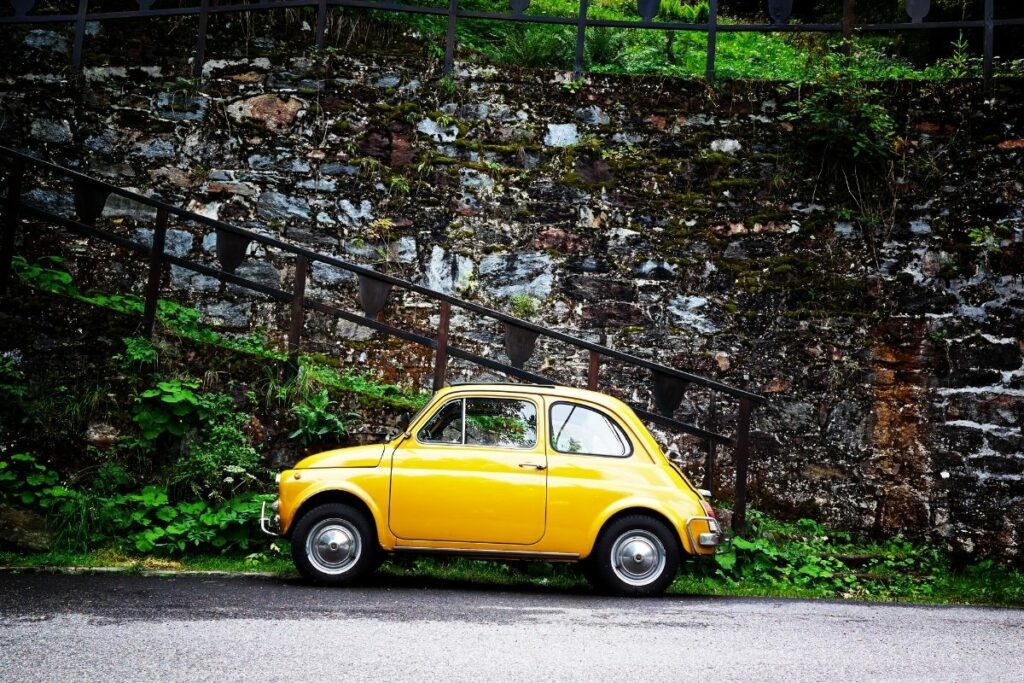 I'm sure many of you have already heard the cliche that Italians are driving crazy. Italian do drive differently compared to most European countries, and pretty different from Americans as well, but it's not driving that you should think about. It's a fact that usually speaking, the Italians listen more to their senses and less to the rules. They, however, also pay a lot of attention to others on the road, both to drivers, motorbikes, and bicycles.
Naples is a place of a kind! If you consider a Naples Italy car rental, you must know that this is the city where people drive crazier than anywhere else in the country! They don't stop at the red, they don't stop at the pedestrian crossing, and they do some things that when one who's not from Naples sees it, might live them shocked. Personally, while coming out from a car rental Naples Italy train station, we've seen a person turning around right on the pedestrian crossing, while people were crossing. And this is something very normal there, pedestrians are used to it too.
What I can suggest to you either if you're driving in Italy, you're on a bike, or an electric scooter, or crossing the street on foot is to always use your senses. It can be red for you to not cross the street but people will still cross it, or it can be green for you to cross the street, and you'll see 20+ cars that are not stopping even if they should (Rome and Naples especially).
Always, always, always use your senses, keep your eyes open, and your ears open, and you will be just fine. Now, let's move into the main topic, car rental Italy Naples, and let's see which are the highest-rated, most popular Italy car rentals! The below list is in alphabetical order, but we've researched their online ratings too!
10 Best car rental Naples Italy airport
Finding a car rental Naples airport is simple. Usually speaking, you can find over 10 companies for car rental in Naples Italy. What you'll always need to rent a car is money, a passport/ID card (depending on where you're from), and your driving license. They usually block the price of the car, and in some cases, they do need a deposit too, especially if you're in your 20s and you don't have a credit card. Prices and the amount of the deposit depend a lot on the company itself too, so it's good to check each company's policy they have.
1. Discover Cars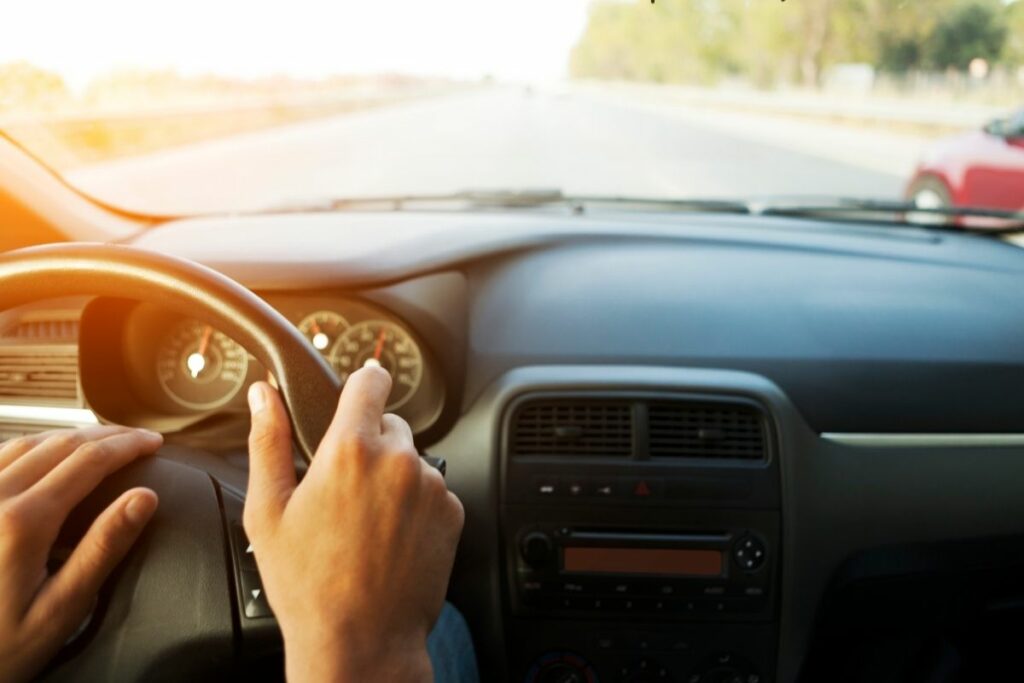 4.5* out of 5* on Trustpilot from over 65,000 reviews
Before getting into a specific car rental Naples Italy airport, we can first highlight a platform of a car rental company that has it all! DiscoverCars.com is one of the most reliable car rental platforms out there with an easy booking process and endless offers. At discovercars.com you can book not only in Italy but in over 145 countries around the world and over 10.000 locations.
The great part of using this platform is, that you can compare many offers and pick the one that suits you best from the 500+ partners they work with. DiscoverCars.com was founded in 2013, and since then, they became one of the best! In Italy, DiscoverCars.com has over 300 locations, and you will find basically almost all the car rental companies from this list in one place. If you're looking for rental cars Naples Italy, you can easily through their app, enjoying the benefits they offer.
2. Hertz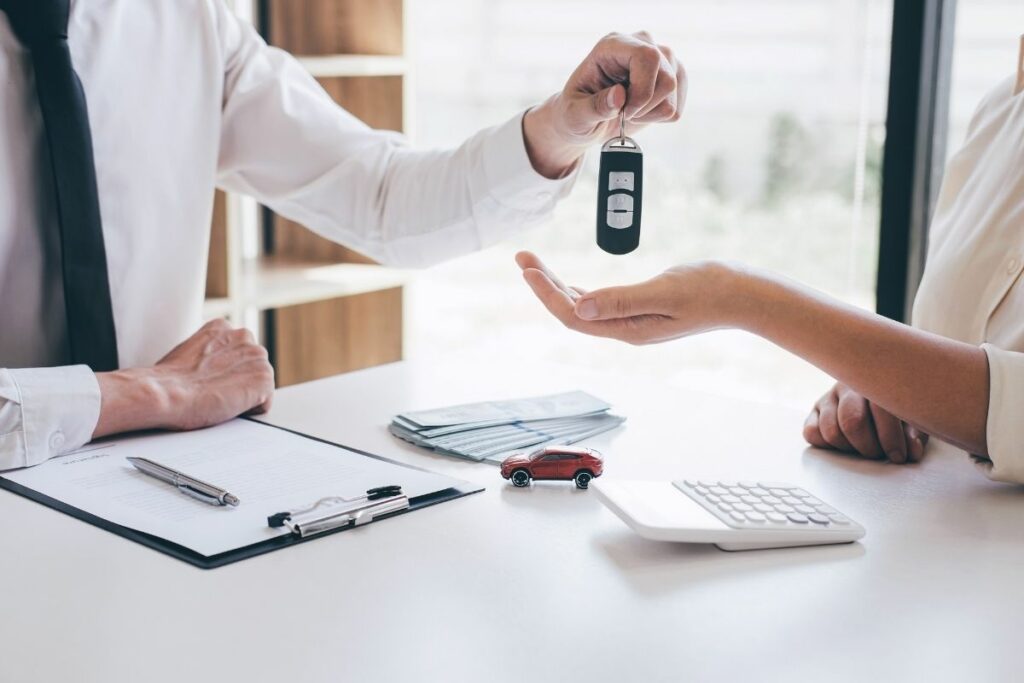 rentalcars.com rating: 8.4 out of 10
Hertz is present all around Italy and it's one of the best Naples Italy car rental. Since on our list, there is only the best car rental in Naples Italy, your next step is to check the prices and car selection on each of those that sounded great for you. When it comes to a Naples car rental, Hertz is one to watch for, since they also have a nice rating.
You can use Auto Europe to find Hertz's cars, as well as Hertz Rome, and other locations. Hertz was providing cars for rent for more than 90 years, and it's a well-established company. The US-based customer service is available 24 hours per day and 7 days per week. For US travelers, you can confidently go to Hertz to help you with some tips for traveling to Italy as well.
3. Avis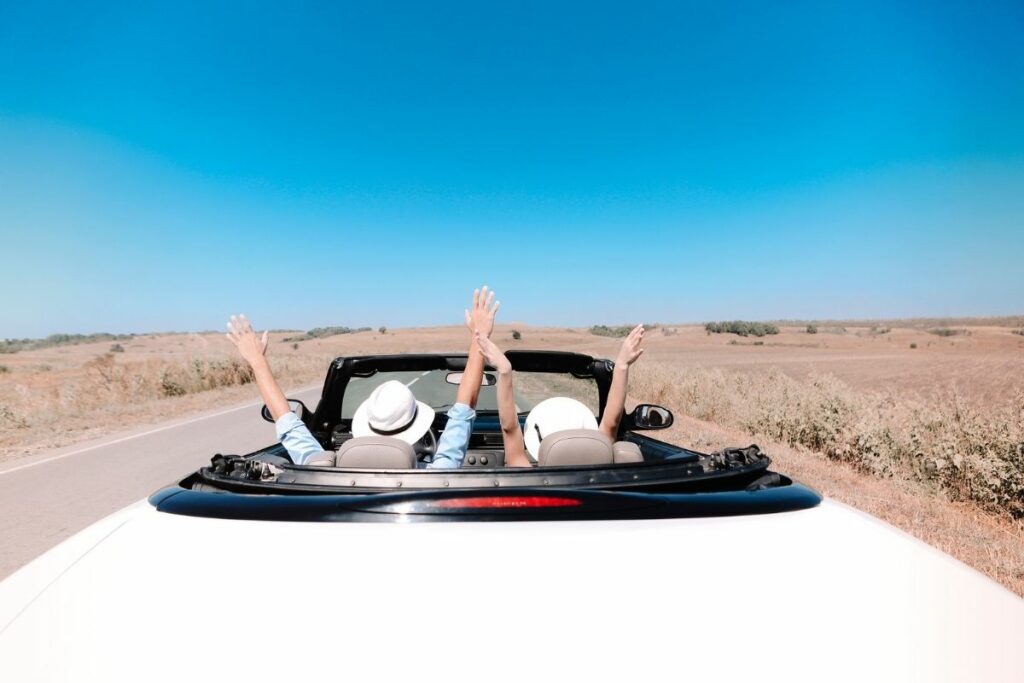 rentalcars.com rating: 8.2 out of 10
When it comes to a car rental Italy Naples, the experiences and the ratings are really diverse. If you look on Trustpilot, you'd see a lot of bad reviews, but also remember, those angry people are happier to leave bad reviews than those who had a good experience, especially if the company or the platform is not chasing them for reviews.
That's why we decided to use the reviews for companies offering rental cars in Italy from rentalcars.com because there you've got thousands and thousands of reviews for one car rental company. Avis Car Rental is present all around the world, and it's indeed one of the most popular car rental companies in the world. They've got over 5500 locations in more than 165 countries, history, experience, and a clientele of millions.
Avis is owned by Avis Budget Group, for which I personally was working part-time during my university years, and seeing the company from the inside I can only tell, that even if I would've decided to organize this list after my personal suggestions, Avis would be still in the first places when it comes to a rental car Naples Italy. You can find cars in different price ranges, and sizes, but usually speaking, at Avis you won't really find cheap older cars.
4. Europcar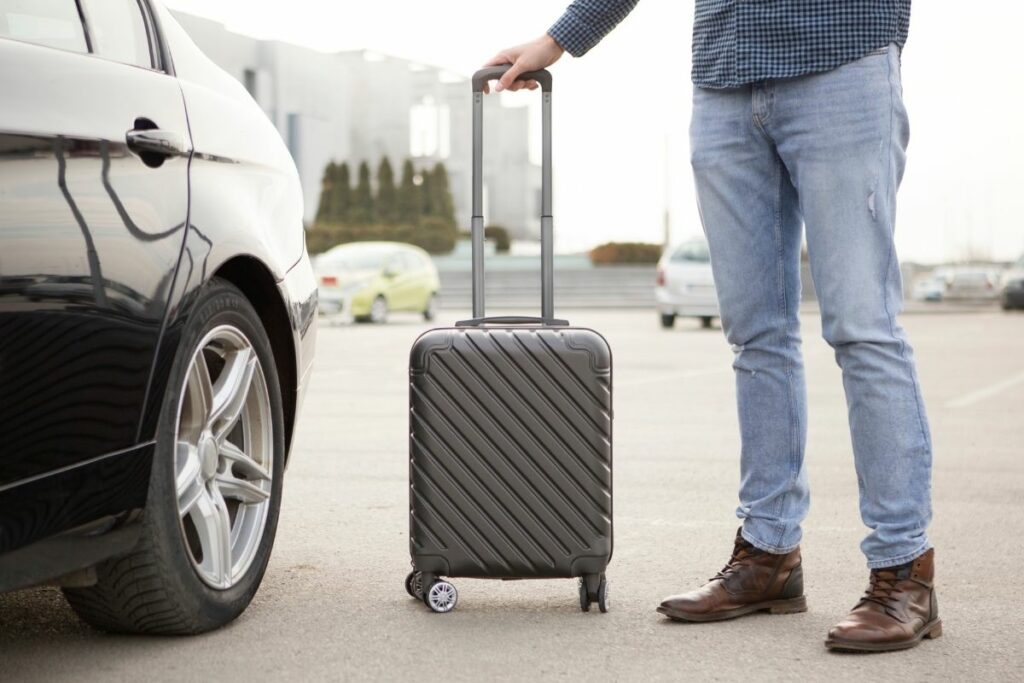 rentalcars.com rating: 8.3 out of 10
Europcar is the car rental you look for if you're looking for more affordable prices, cheaper cars, and destinations that are really off the beaten path. The best thing about Europcar is that you can find them in the non-touristy towns as well, or those that have really low tourism, like Piacenza or Ferno for example.
Europcar has over 190 stations throughout the country, so if you're looking for a car rental Florence Italy, or a car in Taormina, you sure will find Europcar there too! If you're actually visiting Sicily, check out the best hotels in Taormina and Palermo! Also, Europcar is one of the best-rated car rental Naples Italy airport, and we personally have rented from them too.
Europcar also has a free online check-in process that speeds up the car rental pickups, which allows you to pay and provide your documents in advance when you arrive at your pickup point, you just have to sign 1-2 papers and you're good to go. They also have a loyalty program, Privilege Club with different levels, and these get your reward points which can get you even free weekend car hire. So after you've got your car rental Naples airport Italy, you can use their service in other destinations too and enjoy the benefits of the program!
5. Ecovia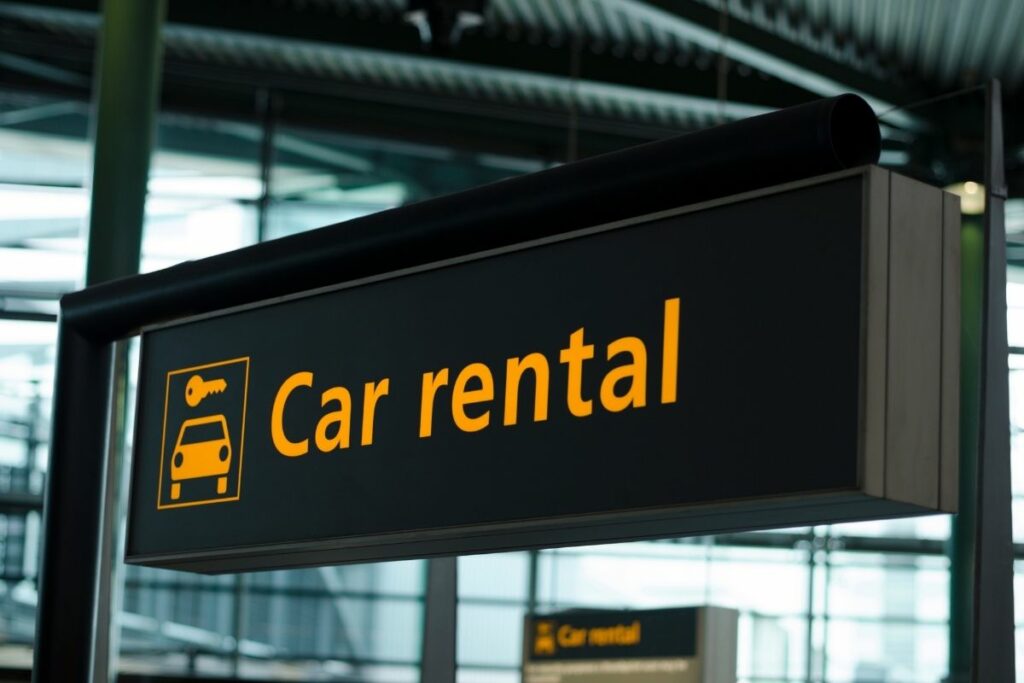 rentalcars.com rating: 7.9 out of 10
Ecovia was called Autovia before. This car renting company doesn't have such a big rating as Avis or Europcar, but it's not too far behind, since they've got 7.9 out of 10. They are one of the best companies to check for car rental Naples airport. They specialize in car and van rental and you can find them if you're looking for rental cars Naples Italy.
Ecovia is present in Naples, just as you can find them in another 13 out of 20 regions of Italy. Usually in the regions which are more touristy of course. So, if you're looking specifically for this company, make sure you check their locations first. Ecovia is present mostly in Italy, and besides that in the countries in the Balkans, as well as in Turkey.
6. Locauto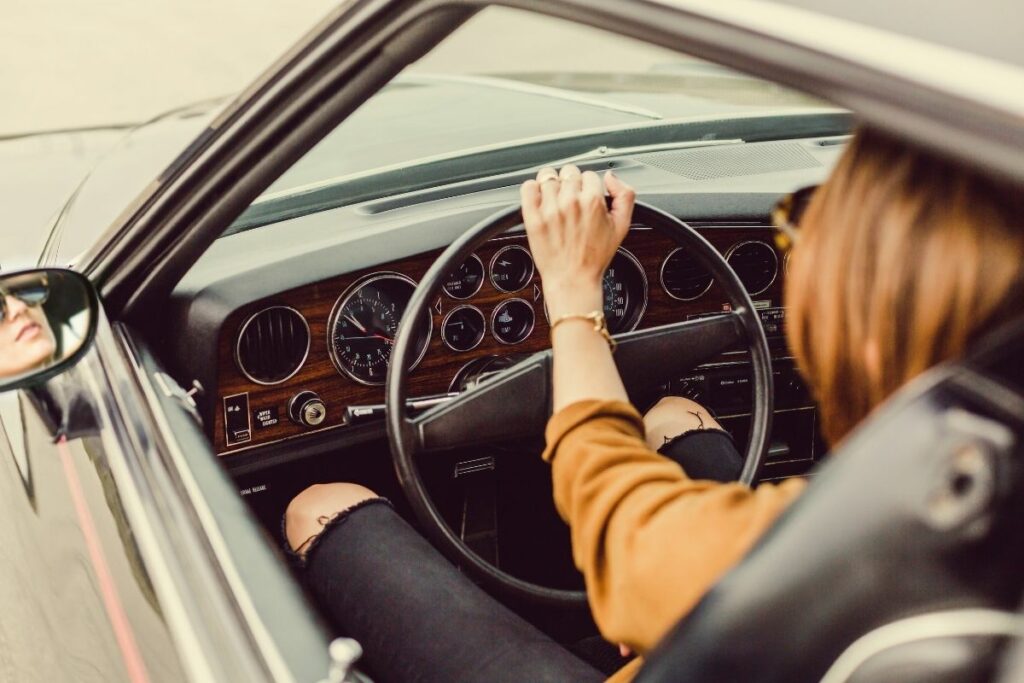 rentalcars.com rating: 8.6 out of 10
Locauto is an Italian company that offers Naples Italy car rental, so if you're looking for a completely Italian company, this is yours to pick! You can use this car rental in Naples Italy for short, and medium but also for long-term rental, and they also got commercial vehicles. The headquarter of Locauto is in Milan, but they've got an office in Rome too, while the rental offices are present all around the country.
When we looked at a Naples car rental, it was obvious that Locauto is one of the best, just look at their rating! 8.6 out of 10 is the best rating on this list. Locauto is now the biggest Italian car rental company, and they are the only one offering an app self-service to book and rent a car with complete autonomy. Elefast is the app's name!
7. National Car Rental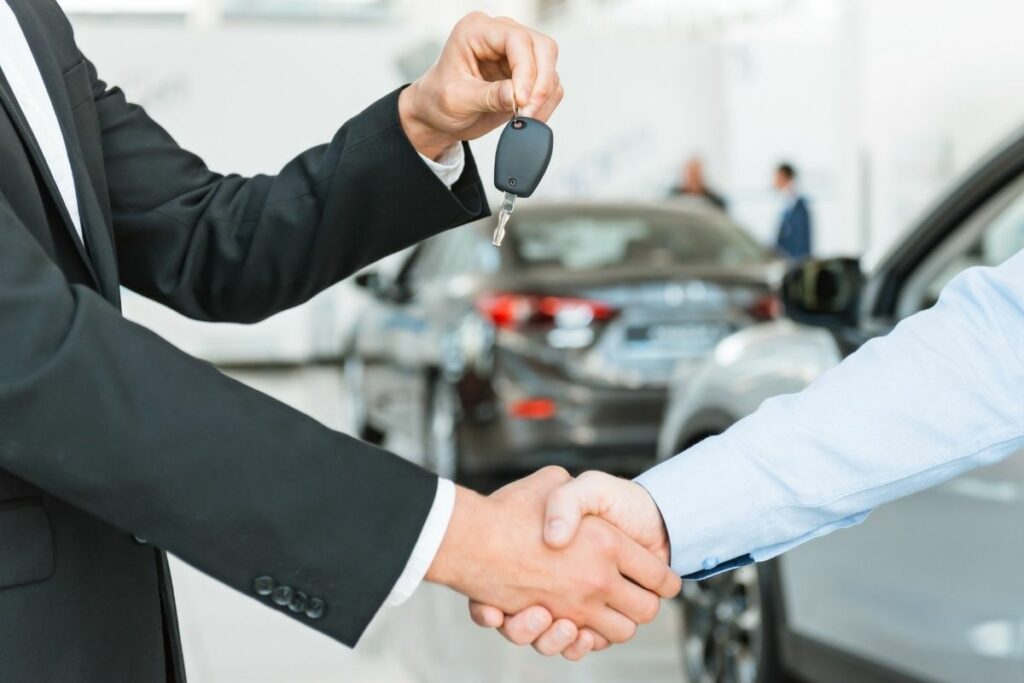 rentalcars.com rating: 8.4 out of 10
Another highlight for car rental Italy Naples is National. This is one of the highest-rated rental car Naples Italy with 8.4 out of 10. National has an Emerald Club which offers awards such as credits and free rental days, so maybe some of you already know this company. In Italy, National is a really popular option for car rentals, and they are present in all the popular locations.
National has over 40 rental points throughout the country, and they've got really positive customer feedback too. On top of all that, if you want to head on road trips in Italy, you'll get plenty of options to choose from. Make sure you check the possibilities, and if you want to pick up and drop off the car in different locations, on their website you can check the pickup points around the country.
8. Noleggiare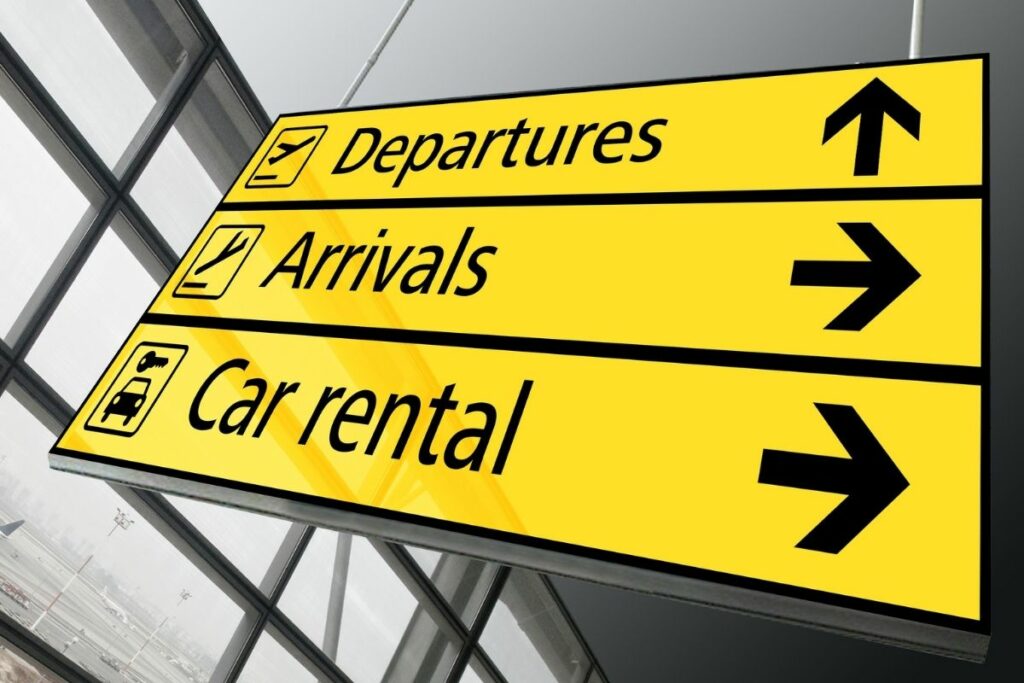 rentalcars.com rating: 7.8 out of 10
Neloggiare is another great pick for car rental Naples Italy airport, which should definitely be considered! They are young indeed since the company was founded in 2006, but that doesn't mean they wouldn't be a great fit, right the contrary! Neloggiare is present in international airports as well as around major Italian cities. So you can rest assured that you'll find Neloggiare in Naples too!
Apart from Naples, they have 41 locations around the country which includes places like Verona, Palermo, Turin, Genoa, Brindisi, Rome, and so. The Italian company can be found in regions also like Sardinia, Puglia, Sicily, Campania, and Calabria as well. They've got short-term rentals at affordable rates, commercial vehicles, and also 24/7 customer support. If you need a car for the long term, you can get one from Neloggiare for a fixed monthly fee.
9. Sicily by Car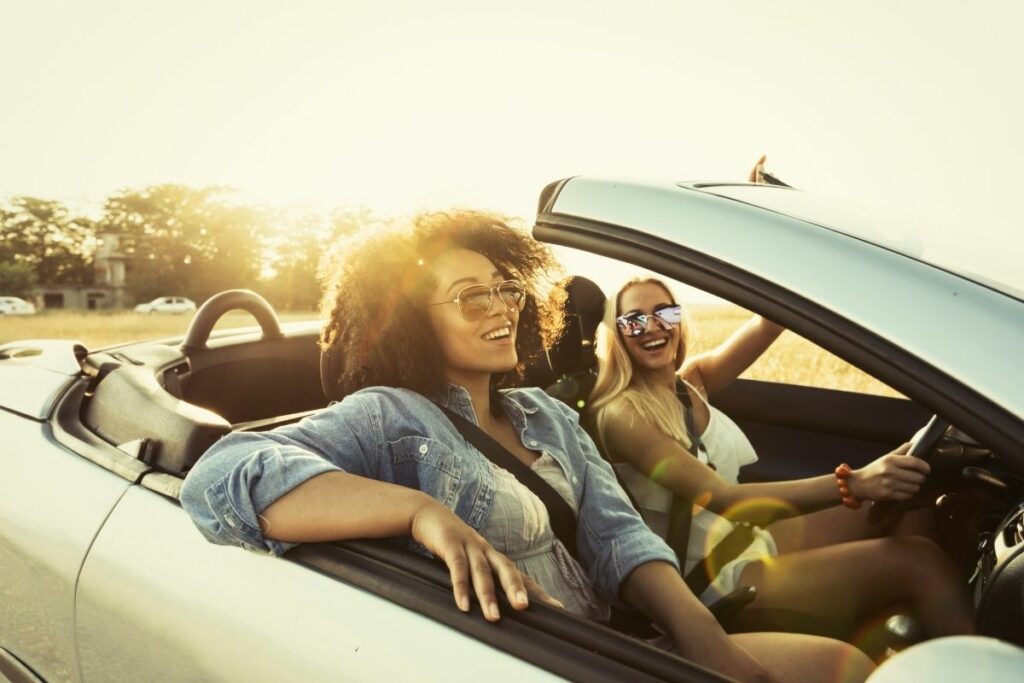 rentalcars.com rating: 8.2 out of 10
We're still not over with the top picks when it comes to car rental Naples airport. Sicily by Car has an interesting story with us, but we've had the best vacation whiles we've got the coolest car. When it comes to reliable car rental in Naples Italy, Sicily by Car is one of the tops, as you can also see on their 8.2 out of 10 ratings. This is one of the best car rental in Italy!
The main locations are Rome, Milan, Catania, Palermo, Naples, and where we've rented a nice piece, Olbia, on the island of Sardinia. Sicily by Car was founded in 1963 and it's now one of the most popular car rentals around big cities. They have plenty of vehicles, and we've actually got ourselves a great deal, considering we've booked the night before, and it was the high season, August. We also got a car bigger than what we've been expecting which made it all so much better. They also have commercial vehicles, electric cars, and boats too. You can rent for both short, medium, or long term.
10. Sixt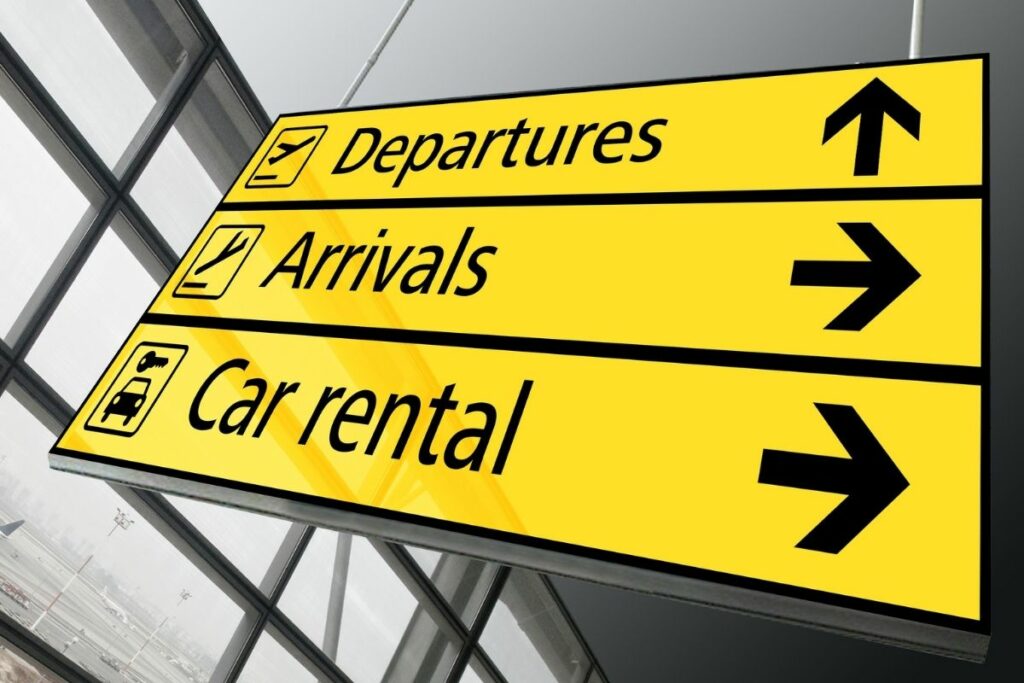 rentalcars.com rating: 8.5 out of 10
Sixt is another nice option for Naples Italy car rental. They are actually present in over 110 countries, with over 2000 locations and they are based in Germany. Sixt is one of the top-rated rental car Naples Italy, and they can be found all over the country. The company offers premium and affordable options for Naples car rental.
Their selection are covering some of the top-tier manufacturers like Mercedez-Benz, BMW, and Audi. They've got helpful and friendly customer service, and they've got work points in the biggest cities first. You can choose from compact cars, sedans, minivans, SUVs, and also luxury and exotic models. Also, you can select bookable add-ons such as GPS, an additional driver even, or car seats for children.
Wrapping up the best car rental Naples Italy airport
So there you go, all the basics about car rental Naples Italy airport, and the 10 best companies for the best rental cars Naples Italy. If you're planning a summer holiday, visiting ski resorts, or visiting multiple places, you will need a car! The easiest way to arrive at the beautiful Amalfi Coast, the countryside of Tuscany, is to travel through different islands like Sicily or Sardinia, to reach the best beaches in Italy, you need to rent a car in Italy such as from DiscoverCars.com. So we hope you've found the best company at the destination of your choice, and you're ready to hit the road!
Pin it: Car rental Naples Italy airport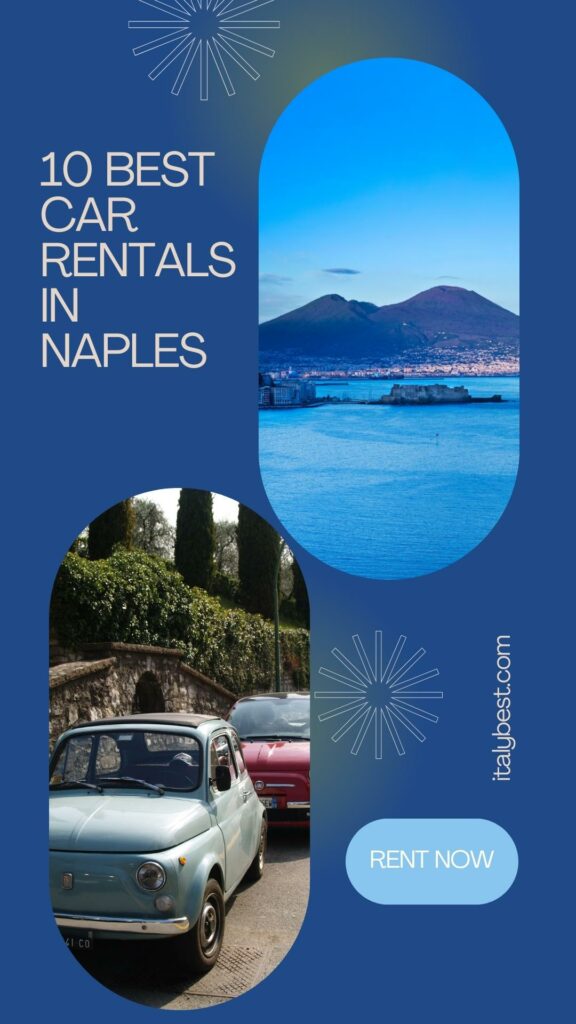 This article contains affiliate links. This means, that if you click through to our affiliate partners' websites, and make a purchase, we will earn a commission from their commissions. This doesn't affect you, or the price of the product/service at all!